I am linking with Sunday Post at
Caffeinated Book Reviewer.
What Are You Reading? is where we gather to share what we have read this past week and what we plan to read this week. It is a great way to network with other bloggers, see some wonderful blogs, and put new titles on your reading list.

Heather will see the doctor on Tuesday and, HOPEFULLY!, she will be able to return to work. She has done minimal working one handed on the computer and it will be good to have her back.

I completed two of the three multi million dollar commercial transactions with one funded and one funding on Monday. The third is set to close Friday. Then I need to catch up on my litigation files again.



I find bromeliads such interesting plants. They have wonderfully colorful blooms.




The rain stopped mid week so we haven't been able to test the roof repair yet.
I went to go out to office Saturday and outside was 95 degrees. The car was hotter.
This coming week we are supposed to rain showers every week.


I am enjoying my audio listening and I finished two shorter titles and am far into a long one.
I posted two reviews and my usual memes.
I visited 18 blogs
again
last week.
Shout Out
this week to
JHOHADLI.
I love the bright colors of Joanne's books as shown in her header.
Audible offerings for free children's titles ended June 30.
Audiobooks.com is still sharing some free listens for children.
These were last week's posts:
Finished Reading:

1. Audible/Smartphone (ATBR)

The Tales of Beedle the Bard
By: J.K. Rowling
Narrated by: Warwick Davis, Noma Dumezweni, Jason Isaacs, Jude Law, Evanna Lynch, Sally Mortemore, Bonnie Wright
Length: 1 hr and 35 mins
Release date: 03-31-20
This is nice but not as good as I had expected.
Source: 2/29/2020 Free Audible.
Click on book title for full description.
2. Audio/Smartphone (ATBR)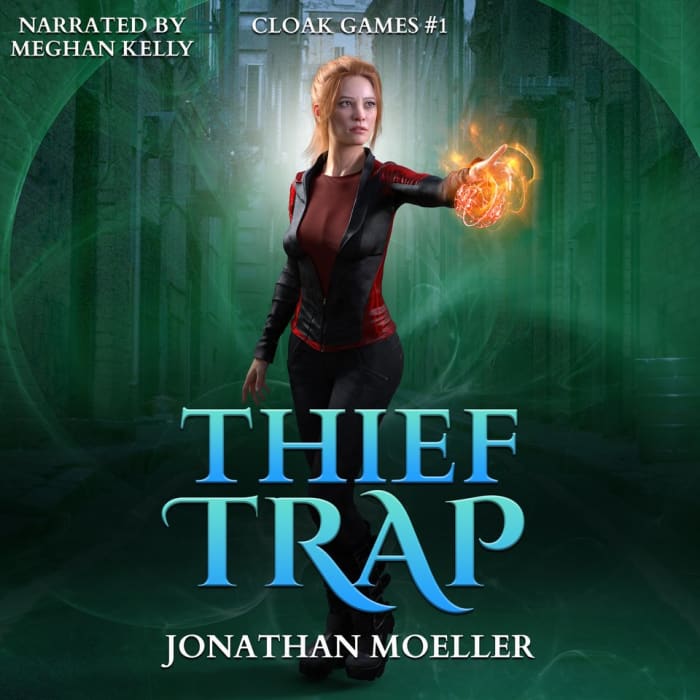 Cloak Games: Thief Trap

Written by Jonathan Moeller

Narrated by Meghan Kelly
This is a good mix of mystery and magic.
Source: 4/18/2020 Free at Chirp.
Publisher Description
In 2013, a gate to another world opened, and Elves used their magic to conquer Earth, crushing all resistance before them.
Three hundred years after the Conquest, the exiled Elven High Queen rules an orderly but stagnant Earth, with humanity forced to fight in the High Queen's war against the traitors on the Elven homeworld.
Nadia Moran doesn't care about that. She doesn't care about the High Queen, or the Rebels seeking to overthrow her. All she cares about is getting her baby brother the treatments he needs to recover from his potentially fatal disease…and those treatments have a steep price.
Fortunately, Nadia has magic of her own, and she's a very, very good thief.
Unfortunately, the powerful Elven lord Morvilind has a hold on Nadia. If she doesn't follow his commands, her brother is going to die.
Of course, given how dangerous Morvilind's missions are, Nadia might not live long enough to see her brother's death…
Currently Reading:
1. Print (2021)
2. Audible/Smartphone (ATBR)

Winds of Wrath
Destroyermen Series, Book 15
By: Taylor Anderson
Narrated by: P.J. Ochlan
Length: 24 hrs and 48 mins
Release date: 06-09-20
This is a longer audiobook which I have held off listening to because it is the final book in a series I have totally enjoyed.
I'm at 75% already.
Source: May 2020 Audible Credit.
Publisher's Summary
Matt Reddy and the crew of the USS Walker are positioned to push the line of battle to the breaking point on an alternate Earth, in the thrilling return to the New York Times best-selling Destroyermen series.
Matt Reddy and his sailors have fought, bled, and died for their Lemurian friends and other allies from across time, but their enemies are still operational. In Africa, the Grik General Esshk has escaped defeat to build a new army and new weapons, and is desperate enough to use them to destroy the world if he can't have it.
In South America, the NUS, General Shinya, and the Army of the Sisters have the evil Dominion on the ropes and are closing in on the seat of its blood-drenched power, but the twisted Don Hernan has struck a deal with the fascist League, and Victor Gravois is finally assembling the awesome fleet of modern ships he's always craved. If he's successful, the war will be lost.
Undermined by treachery on a stunning scale, Matt Reddy must still steam his battered old ship halfway around the world, scraping up what forces he can along the way, and confront the mightiest armada the world has ever seen in a fiery duel to the death.
©2020 Taylor Anderson (P)2020 Tantor
3. ebook/NetGalley App on Phone (NG2021)

The Keepers
by Jeffrey B. Burton
I'm not too far in but I am enjoying this already.
(Seen at Inside of a Dog.)
Source: NetGalley 7/11/2021.
Click on book title for full description.
4. Audible/Smartphone (ATBR)

Hour of Need
Scarlet Falls, Book 1
By: Melinda Leigh
Narrated by: Cris Dukehart
Length: 10 hrs and 13 mins
Release date: 12-09-14
I decided to pick a mystery from my TBR shelf.
Source: 12/13/2019 Audible Member Sale $5.24
Publisher's Summary
A 2015 Daphne du Maurier Award finalist from Wall Street Journal bestselling author Melinda Leigh.
While fighting in Afghanistan, Major Grant Barrett receives devastating news: his brother and sister-in-law have been murdered in Scarlet Falls, the sleepy suburb of Grant's youth. Emotionally scarred from war, the career soldier returns home on emergency leave to temporarily care for his orphaned nephew and niece. But when someone tries to kidnap the kids and their teenage babysitter, Grant knows it's not a random act…and neither were the murders.
Already devastated by her neighbors' violent deaths, Ellie Ross is shattered by the attempted abduction of her teenage daughter so she desperately turns to Grant for help. As they navigate a deadly search for the truth, they struggle with growing feelings for each other and Grant's impending return to Afghanistan.
But time is running out. The killer is growing bolder by the hour, and Ellie and Grant must find him before the children become his next victims.
Bestselling author Melinda Leigh delivers another gritty mystery simmering with spine-tingling passion in this first Scarlet Falls novel.
©2014 Melinda Leigh (P)2014 Brilliance Audio, all rights reserved
August 1, 2021 - I remain on track. I love seeing new things each time I read the Bible. I am glad to still be current with morning reading. I am reading/listening to the NLT Tyndale version of the Bible on You Version App so Hubby and I are reading the same passages each day.
I have a couple more days in the nine day study:
What If Christianity Isn't What You Think?
I completed two books to review this week.
NetGalley shelf is at four - 3 old and one new. And I forgot to post a couple of weeks ago that I had reached
95%
feedback on the NetGalley shelf!
Now five author titles are in queue. I'll be working on these
next
soon.
(Plus a few that I received from facebook links and newsletter sign-ups, not specific review requests.)
Still many titles through InstaFreebie and many new author requests I haven't replied to.
Welcome to Mailbox Monday.
Mailbox Monday is a gathering place for readers to share the books that came into their house last week and explore great book blogs. This Meme started with Marcia at A Girl and Her Books (fka The Printed Page) and after a tour of hosts has returned to its
permanent home
at
Mailbox Monday
. Thanks to the ladies sharing hosting duties: Serena of
Savvy Verse & Wit
, me and new to the team, Velvet at
vvb32reads
.
Warning: Mailbox Monday can lead to envy, toppling TBR piles and humongous wish lists.
More Audios for me this week.
No new review book again this week.
Four purchased books: 2 on sale at Audible and 2 for 1 credit at Audiobooks.com.
One Free VIP audio pick at Audiobooks.com.
Prime free ebook and three free Kindle titles this week.
(Note these are in my Amazon library, NOT on my Kindle until I download and transfer them.)
Are your mailbox and TBR piles blooming?
NONE
Won

NONE
Purchased

7/29/2021 Audiobooks.com 2 for 1 Credit Deal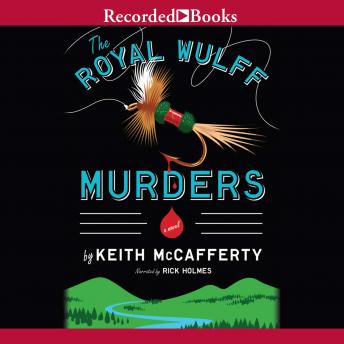 The Royal Wulff Murders
By Keith McCafferty
Narrated By: Rick Holmes
Duration: 10 h 28 min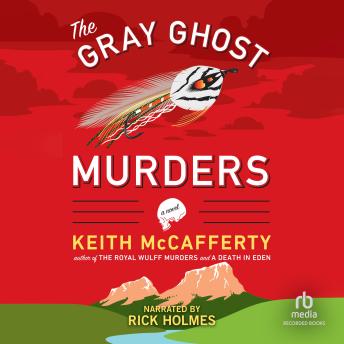 The Gray Ghost Murders
By Keith McCafferty
Narrated By: Rick Holmes
Duration: 9 h 35 min
7/30/2021 Sale $5.00 each at Audible:
Live Free or Die
America (and the World) on the Brink
By: Sean Hannity
Narrated by: Sean Hannity
Length: 11 hrs and 10 mins
I have this in print but know I can listen faster than read.
The Nothing Girl
The Frogmorton Farm Series, Book 1
By: Jodi Taylor
Narrated by: Lucy Price-Lewis
Length: 9 hrs and 47 mins
I like this author and bought this on sale instead of a credit for a book under $16.
I keep thinking I have read this but I didn't find it on my Goodreads. I must have read an exerpt because it seems familiar.
7/29/2021 Audiobooks.com VIP: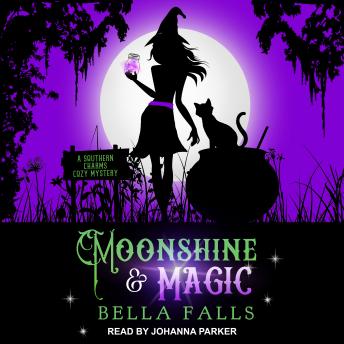 Moonshine & Magic
Written By: Bella Falls
Narrated By: Johanna Parker
Duration: 7 h 59 min
I actually picked this due to the narrator. :-)
I selected my July Amazon Prime free First Reads book:
Mrs. Rochester's Ghost: A Thriller
Lindsay Marcott
I got three free Kindle titles again this week:
Freehold (Freehold Series Book 1)
Michael Z. Williamson
(Just recently finished a book by this author.)


Charlock's Secret: A time travel romance (Charlock Series Book 1)
Leah Moyes
(Directed from Facebook link.)


A Novel Death: a Danger Cove Bookshop Mystery (Danger Cove Mysteries Book 10)
Ellie Ashe, Elizabeth Ashby
(This link came through a newsletter.)
Other Free titles often found at
Bookbub
,
Bookfun
,
Ereader News Today
,
Inspired Reads
,
Pixel of Ink
or
Kindle ebooks
.