I am linking with Sunday Post at
Caffeinated Book Reviewer.
What Are You Reading? is where we gather to share what we have read this past week and what we plan to read this week. It is a great way to network with other bloggers, see some wonderful blogs, and put new titles on your reading list.



I hope all will stop and remember those who served in our military (American and other countries too.)

It was another busy week with work and our Woman's Club preparing for hosting a 4H Summer Camp starting week.
I am still working to 7:30pm each night.

I did some cleaning this weekend. I had ordered a Shark Robot 2 in 1 vacuum/mop. It came in Thursday. So I picked up items off the floors and I spent hours watching it clean and learning its quirks.

For the second week in a row I have been advised that Blogger has unpublished a hand full of my older blog posts. There is nothing that I can see that violates the Community Guidelines. Some are author Interviews. I don't know that I have the energy to go back and republish each post. Has any one else been experiencing this frustrating situation?




Princess was barking at something Saturday evening. This is what I saw when I let her out the front door. The neighborhood herd (I counted at least a dozen) was crossing our yard.



My continuing prayers include prayers for more unity in all nations, a calmer social atmosphere, and for revival. We are also continuing prays for family and church.

It was nice to have evening temperatures in the 60s. I turned off the AC for the last couple of days.. Temps will be the same this coming week: only reaching the high 80s and in the 60s every night.


I finished three audios this past week and posted three reviews and my memes.

I only visited 12 blogs last week.
Shout out this week: LIFE, THE UNIVERSE AND CATS. Maree is in New Zealand and shares on books, movies, cats, and other things of life.

Audiobooks.com is still sharing some free listens for children.

Finished Reading:
1. Audio Smartphone (ATBR)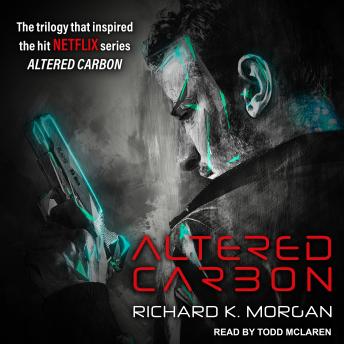 Altered Carbon
Series: #1 of Kovacs
Written by: Richard K. Morgan
Narrated by: Todd McLaren
This is a good, although gritty, sci fi mystery.
Source: July 2018 Audiobooks.com Bundle win through Beth Fish Reads.
Click on book title for full description.
2. NetGalley Audio Smartphone (ATBR)
Wolves & Roses
Fairy Tales of the Magicorum
By: Christina Bauer
Narrated by: Christina Bauer
Length: 11 hrs and 1 min
I enjoyed this engaging 'fairy tale' story with shifters, wizards, and fae.
Source: May 2023 NetGalley.
Publisher's Summary
Seventeen-year-old Bryar Rose has a problem. She is descended from one of the three magical races - shifters, fairies, or witches. That makes her one of the Magicorum, and Magicorum always follow a fairy tale life template.
In the case of Bryar, that template should be Sleeping Beauty. Trouble is, Bryar is nowhere near the Sleeping Beauty life template. Not even close. She does not like birds or woodland creatures. She cannot sing a note. And she certainly cannot stand Prince Philpot, the so-called His Highness of Hedge Funds that her aunties want her to marry.
Even worse, Bryar finds herself attracted to a hottie werewolf named Knox and is under attack by evil mummy-zombies. If Bryar cannot figure out who - or what - she really is, it might cost both her and Knox their lives...as well as jeopardize the very nature of magic itself.
©2017 Christina Bauer (P)2017 Christina Bauer
3. Audible Smartphone (ATBR)
Dare to Lead
Brave Work. Tough Conversations. Whole Hearts.
By: Brené Brown
Narrated by: Brené Brown
Length: 8 hrs and 10 mins

I learned several techniques in this audio.
Source: May 15, 2022 Audible 2 April Credit picks.
Click on book title for full description.
Currently Reading:

1. NetGalley Audio Smartphone (ATBR)
The Never-Ending End of the World
By: Ann Christy
Narrated by: Thérèse Plummer, Ari Fliakos
Length: 13 hrs and 19 mins
I have just started this and like the beginning.
Source: May 2023 NetGalley.
Publisher's Summary
Station Eleven
meets
The Last of Us
in this post-apocalyptic sci-fi epic from USA Today and Wall Street Journal best-selling author Ann Christy.
Coco Wells hasn't seen another living person since she was a teenager. All of Manhattan is reliving the same few seconds, minutes, or hours on a loop…and they have been for years. Everything looks normal from a distance, but up close, it's a nightmare.
Coco is a survivor. She scavenges for food, reads, and—most importantly—avoids loopers. They ignore her, but only as long as she's silent. She's learned the painful lesson that a broken loop can mean death.
After eight years of solitude, learning to survive and precisely timing the loops that weave around the city, Coco wonders what lies beyond New York and what has become of the rest of the world.
As she leaves home for the first time, one question haunts her above all:
"Am I the only one left?"
Speculative sci-fi, dystopian apocalypse, and scientific mystery coalesce into The Never-Ending End of the World—a gripping tale of survival, hope, and love from retired Naval Officer Ann Christy.
©2023 Ann Christy (P)2023 Ann Christy
2. Audible Smartphone (ATBR)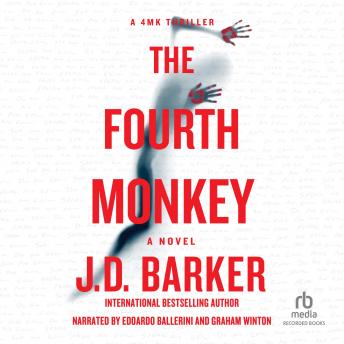 The Fourth Monkey
Written By: J.D. Barker

Narrated By: Edoardo Ballerini
Duration: 12 hours 30 minutes
I picked this mystery partially because it has a number in the title for my Number goal.
Source: 2/8/2020 Two for One Credit at Audiobooks.com.
Summary
Se7en meets The Silence of the Lambs in this dark and twisting novel from the author Jeffery Deaver called, 'A talented writer with a delightfully devious mind.' For over five years, the Four Monkey Killer has terrorized the residents of Chicago. When his body is found, the police quickly realize he was on his way to deliver one final message, one which proves he has taken another victim who may still be alive. As the lead investigator on the 4MK task force, Detective Sam Porter knows even in death, the killer is far from finished. When he discovers a personal diary in the jacket pocket of the body, Porter finds himself caught up in the mind of a psychopath, unraveling a twisted history in hopes of finding one last girl, all while struggling with personal demons of his own. With only a handful of clues, the elusive killer's identity remains a mystery. Time is running out and the Four Monkey Killer taunts from beyond the grave in this masterfully written fast-paced thriller.
Again, I haven't decided on the next book.
May 28, 2023
- I am doing the daily readings of BibleProject plan:
The Full Story - "From the beginning to the Amen".
This week has been in Job.
No new separate study yet.
I finished three audio titles and posted three reviews. That keeps me at four reviews to post to be totally up to date.

NETGALLEY STATUS--
I now have two audios left on my NetGalley shelf as I am listening to another one this week. Two remaining are shorter (under 6 hours).
I still have the two old NetGalley ebook titles.
I have one author review in my queue that I need to start reading on my computer. (I need to look back and see which one this is.)
(Plus a few that I received from Facebook links and newsletter sign-ups, not specific review requests.)
Still many titles through InstaFreebie and many new author requests I haven't replied to.
Welcome to Mailbox Monday.
Mailbox Monday is a gathering place for readers to share the books that came into their house last week and explore great book blogs. This Meme started with Marcia at A Girl and Her Books (fka The Printed Page) and after a tour of hosts has returned to its

permanent home

at Mailbox Monday.

Thanks to the ladies sharing hosting duties: Serena of

Savvy Verse & Wit,

me, and newest to the team, Emma at

Words and Peace. Warning: Mailbox Monday can lead to envy, toppling TBR piles and humongous wish lists.

One new review title for tour.
VIP pick at Audiobooks.com plus two for one credit purchase.
One free Kindle titles last week. Are your mailbox and TBR piles blooming? Audio Credit for Caffeinated PR Tour review on June 16, 2023.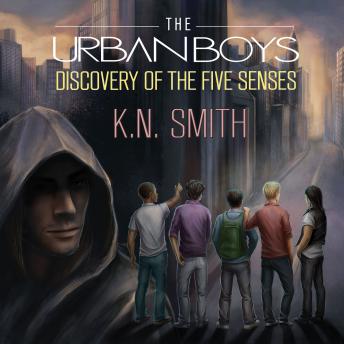 Discovery of the Five Senses
Written by: K.N. Smith
Narrated by: Glenn Steinbaum
Duration: 8 hours 10 minutes
Won

NONE
Purchased

5/28/2023 Two for One Credit at Audiobooks.com. I have the earlier books in both series.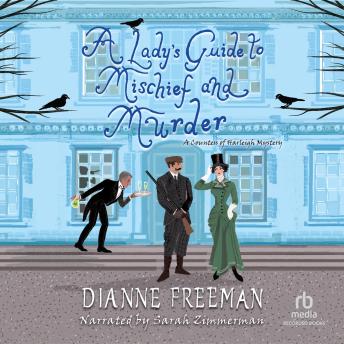 A Lady's Guide to Mischief and Murder
Series: #3 of Countess of Harleigh Mysteries
Written by: Dianne Freeman
Narrated by: Sarah Zimmerman
Duration: 8 hours 32 minutes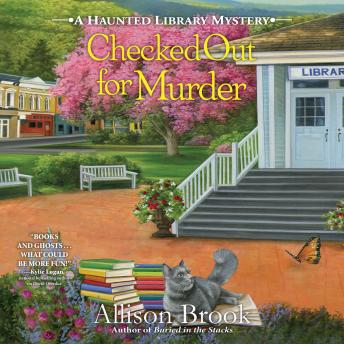 Checked Out for Murder
Haunted Library Mystery, Book 4
By: Allison Brook
Narrated by: Mia Gaskin
Length: 8 hrs and 40 mins
Free

May 21, 2023 VIP pick at Audiobooks.com

This is an author I have enjoyed in the past.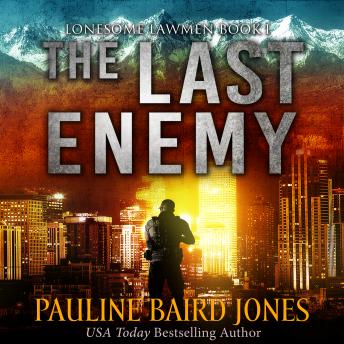 The Last Enemy
Lonesome Lawmen, Book 1
By: Pauline Baird Jones
Narrated by: Kevin Scollin
Series: Lonesome Lawmen, Book 1
Length: 10 hrs and 47 mins
May Amazon First Reads

The Light on Farallon Island: A Novel
by Jen Wheeler




One new title added to Kindle library.
Free titles might be found at Bookbub, Book Adrenaline, Ereader News Today, Inspired Reads, or Kindle ebooks.