I am linking with Sunday Post at
Caffeinated Book Reviewer.
It's Monday! What Are You Reading now at
The Book Date (at Wordpress)
?
What Are You Reading, is where we gather to share what we have read this past week and what we plan to read this week. It is a great way to network with other bloggers, see some wonderful blogs, and put new titles on your reading list.
Hubby and I are enjoying our visit with son and his family. Sadly I caught a cold so have been huddling in bed alot the last two days.
My son was generous with flowers and chocolates for my birthday.

Body lotion too which didn't arrive until today.

I am very thankful the temperatures have only been in the 30s at night and mild 50s during the days. Good except for rain.
I enjoyed my reading and listening this past week. I finished two NetGalley titles, one ebook and one longer audiobook. I posted two reviews and my usual memes.
I visited 17 blogs last week.
Shout Out this week to
ALL MY BLOG FRIENDS: MAY YOU HAVE A SAFE AND HAPPY NEW YEAR!
Thank you to all the nice people who visit me.
These were last week's posts:
Finished Reading:
1. eBook/Kindle (NG2019)
2. Pdf/Computer (eBook)
3. Audio/Smartphone (ATBR)
Morning Star
By: Pierce Brown
Narrator: Tim Gerard Reynolds
Series: Red Rising, Book 3
Length: 21 hrs and 50 mins
I have now passed my son except that he is rereading while I am on the first read for the full series.
Lots of trauma and excitement!
Source: March 2018 Audible Credit.
Click on book title for full description.
4. eBook/Kindle (NG2019)
Nothing to Fear
by Juno Rushdan
I liked the suspense and the unique characters in this romance.
Source: 2019 NetGalley.
The clock is ticking.
Fearsome Gray Box operative Gideon Stone is devoted to his work and his team. He's never given reason to doubt his loyalty...until he's tasked with investigating Willow Harper, a beguiling cryptologist suspected of selling deadly bio-agents on the black market.
He knows she's innocent. He knows she's being framed. And he knows that without him, Willow will be dead before sunrise.
Thrust into the crossfire of an insidious international conspiracy, Gideon will do anything to keep Willow safe...even if that means waging war against his own. With time running out, an unlikely bond pushes limits—and forges loyalties. Every move they make counts. And the real traitor is always watching...
Currently Reading:
1. Audio/Smartphone (ATBR)
Disney Junior Storybook Collection
Sofia the First, Doc McStuffins, Jake and the Neverland Pirates, Mickey/Minnie, Henry Hugglemonster
By: Disney Book Group
Narrated by: Emily Woo Zeller
Length: 1 hr and 54 mins
I am listening to this with my granddaughter for quiet time before napping.
Source: 8/2//2017 Audible Book Sale $1.95.
Publisher's Summary
Explore Enchancia with Sofia the First, and sail the Never Sea with Jake and his crew. Help Doc diagnose her toy patients; hang out at the Clubhouse with Mickey, Minnie, and the rest of the gang; and have a roarsome time with Henry Hugglemonster! This fun-filled book features 18 stories starring your favorite Disney Junior pals!
©2016 Disney Book Group (P)2016 Blackstone Audio, Inc.
2. eBook/Kindle (eB2019)
An Endless Christmas: A Novella
by Cynthia Ruchti
I am reading this for Ladies Book Club meeting 1/11/2020.
Source: Print books from Christianbooks.com; ebook from Amazon $3.95.
Award-winning novelist's heartwarming story about family and love lost, found, and finally truly revealed at Christmas.
3. eBook/Kindle (NG2019)
The Possibility of America
How the Gospel Can Mend Our God-Blessed,
God-Forsaken Land
by David Dark
As I watch the societal strife in America I pray for a calmer, kinder future.
I have chosen this as my First Book for 2020.
SOURCE: 2019 NetGalley.
Published in the years following 9/11, David Dark's book The Gospel according to America warned American Christianity about the false worship that conflates love of country with love of God. It delved deeply into the political divide that had gripped the country and the cultural captivity into which so many American churches had fallen.
In our current political season, the problems Dark identified have blossomed. The assessment he brought to these problems and the creative resources for resisting them are now more important than ever. Into this new political landscape and expanding on the analysis of The Gospel according to America, Dark offers The Possibility of America: How the Gospel Can Mend Our God-Blessed, God-Forsaken Land. Dark expands his vision of a fractured yet redeemable American Christianity, bringing his signature mix of theological, cultural, and political analysis to white supremacy, evangelical surrender, and other problems of the Trump era.
4. Audio/Smartphone (ATBR)
The Green Ember
By: S. D. Smith
Narrated by: Joel Clarkson
Series: The Green Ember, Book 1
Length: 7 hrs and 55 mins
Unabridged Audiobook
Release date: 02-04-15
My son encouraged me to read this series.
Source: Sharing with Son's Audible.
Publisher's Summary
Heather and Picket are extraordinary rabbits with ordinary lives until calamitous events overtake them, spilling them into a cauldron of misadventures. They discover that their own story is bound up in the tumult threatening to overwhelm the wider world.
Kings fall, and kingdoms totter. Tyrants ascend, and terrors threaten. Betrayal beckons, and loyalty is a broken road with peril around every bend.
Where will Heather and Picket land? How will they make their stand?
©2015 S. D. Smith (P)2015 Story Warren
5. Audio/Smartphone in Car (A2019)
The Oracle
The Jubilean Mysteries Unveiled
By: Jonathan Cahn
Narrated by: Michael Beck
Length: 11 hrs and 54 mins
Release date: 11-07-19
This is on hold till our return drive later this week since I am listening with hubby.
Source: 2019 November Audible Credit.
Click on book title for full description.
December 29, 2019 - I am nearing the end of another year of devotions and readings with the One Year Bible plan through You Version App.
I hope to pick out a good plan to start the New Year as I start reading the Bible again!
I completed four books and posted two reviews. I have 5 reviews to post for the year end.
My NetGalley shelf is now at 14, plus the four titles from 2012-13 which are now planned for 2020. That is a total of 19 (including the one I am reading for First Read) which will go toward NetGalley and TBR and 11 Alphabet letters.
I still have two author titles carried into January 2020.
Still many titles through InstaFreebie and many new author requests I haven't replied to.
Welcome to Mailbox Monday.
Mailbox Monday is a gathering place for readers to share the books that came into their house last week and explore great book blogs. This Meme started with Marcia at A Girl and Her Books (fka The Printed Page) and after a tour of hosts has returned to its
permanent home
at
Mailbox Monday
. Thanks to the ladies sharing hosting duties: Leslie of
Under My Apple Tree
, Serena of
Savvy Verse & Wit
and (yours truly).
Warning: Mailbox Monday can lead to envy, toppling TBR piles and humongous wish lists.
I selected five "read now" NetGalley review titles.
I picked four free audios and three purchased.
I added 0 free kindle titles this week. (Note these are in my Amazon library, NOT on my Kindle until I download and transfer them.) Are your mailbox and TBR piles blooming?
NetGalley "to read" selections:
I am planning on picking out just a couple more before year-end.
Archangel Rising (releasing January 14, 2020)
by Evan Currie
"Archangel Squadron faces off against the forces of the brutal Protectorate to claim a prize, and save humanity, in a gripping novel of deep space jeopardy by the author of the Odyssey One series."
The Wolf at the End of the World
by Douglas Smith
"A shapeshifter hero battles ancient spirits, a covert government agency, and his own dark past in a race to solve a murder that could mean the end of the world."
I've Never Been This Old Before (Releasing February 4, 2020
by Stan Toler
"Older, Wiser, Funnier!"
Leo's Monster (Releasing May 5, 2020)
by Marcus Pfister
The Jumpgate
by Robert Stadnik
NONE
Purchased
12/27/2019 Two for One Credit at Audiobooks.com.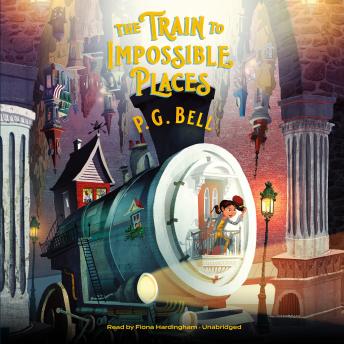 The Train to Impossible Places: A Cursed Delivery
Written By: P. G. Bell
Narrated By: Fiona Hardingham
Publisher: Blackstone Audiobooks
Date: October 2018
Duration: 7 hours 40 minutes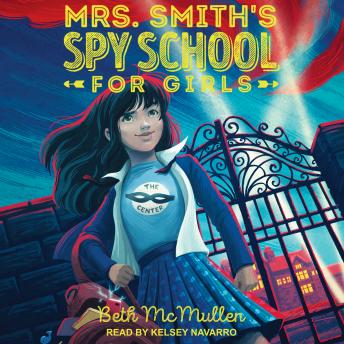 Mrs. Smith's Spy School for Girls
Written By: Beth Mcmullen
Narrated By: Kelsey Navarro
Publisher: Tantor Media
Date: October 2019
Duration: 5 hours 58 minutes
12/27/2019 Audible Daily Deal $3.95
Edge of Valor
By: Josh Hayes
Narrated by: Marc Vietor
Length: 9 hrs and 54 mins
Release date: 07-02-19
12/24/2019 Two Free December Audible Originals
House of Teeth
By: Dan Jolley
Narrated by: Josh Hurley
Length: 7 hrs and 15 mins
Release date: 12-05-19
Peter Pan
An Audible Original Drama
By: J. M. Barrie
Narrated by: Adeel Akhtar, Rupert Everett, Gerran Howell, Eleanor Worthington-Cox
Length: 3 hrs and 17 mins
Release date: 12-05-19
12/24/19 Free Member download at ChristianAudio.com
Orthodoxy
Author G.K. Chesterton
Narrator Simon Vance
Runtime 6.5 Hrs. - Unabridged
Publisher christianaudio
12/27/2019 Audibooks.com VIP December Selection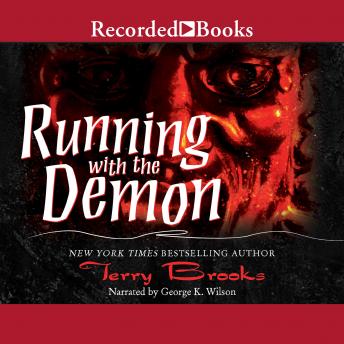 Running with the Demon
Written By: Terry Brooks
Narrated By: George Wilson
Publisher: Recorded Books
Date: November 2013
Duration: 16 hours 37 minutes
I added 0 free Kindle titles to my Kindle library. Titles found linked through Bookbub, Bookfun, Ereader News Today, Free Par-tay, Ignite Your Book, Inspired Reads, Pixel of Ink or Kindle ebooks.