I am linking with Sunday Post at
Caffeinated Book Reviewer.
It's Monday! What Are You Reading? now at
The Book Date (at Wordpress)
What Are You Reading?, is where we gather to share what we have read this past week and what we plan to read this week. It is a great way to network with other bloggers, see some wonderful blogs, and put new titles on your reading list.
The office closed to count our blessings Wednesday through Friday.
I still worked Wednesday and went in Saturday so I wouldn't get too far behind.
Hubby and I enjoyed a quiet, but full, Thanksgiving with turkey. He made turkey sandwiches on Saturday and Turkey salad wrap today.

Temps last week were nice. This coming week will be cooler with one day high of 65 and lows to 27.


I enjoyed my reading and listening this week. I finished one print, two audios and one childrens' ebook. I posted three reviews and my usual memes.
I have reviewed my challenges and to finish the year I need to read:

Three more NetGalley titles (after Calvin in current reading).
Seven more TBRs (after Letters from Father Christmas in current reading). I plan on several Christmas titles and shorter ebooks and audios.
An "X" audio if I can find one, preferably in TBR, to finish the alphabet.

I was thinking of reading My Dead Friend Sarah, which is the shortest of my three older NG titles, for both NG and TBR but I am not sure I want a dark story this month. I picked up an NG audio title (Megge of Bury Down) as a NG substitute for "M" just in case. But I won't finish the Alphabet at NG although I did pretty good there too.

Now that I have been looking at NG again there are several titles I want to download or request. I was going to hold off but it is pretty clear I will be loading up NG titles to go into 2021 for TBR next year.

I visited 17 blogs last week.
Shout Out
this week to
One Book More
. Julie says: "I love to read, talk about, and write about books. ... Classics, contemporary, fantasy, romance, young adult, sci-fi, poetry – they all rock!"
Don't forget- Audible is offering free children's titles during these days at home.
Audiobooks.com is also offering free listens for children.
These were last week's posts:
Finished Reading:
1. Audio/Smartphone (ATBR)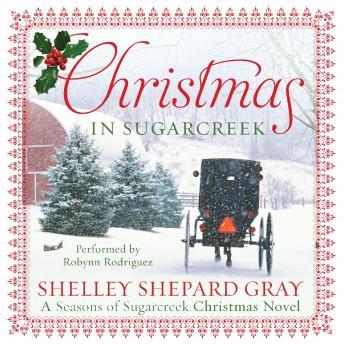 2. Print (Author2020)
3. Audible/Smartphone (ATBR)
The Stars My Destination
By: Alfred Bester
Narrated by: Gerard Doyle
Length: 8 hrs and 27 mins
Release date
: 12-05-17
Okay - good vintage sci fi. but strange.
Source: 6/12/18 Audible Daily Deal $2.95.
Click on book title for full description.
4. NetGalley App on Phone (NG2020)
The Boy Who Moved Christmas
by Eric Walters, Nicole Wellwood, illustrator Carloe Liu
This brought tears to my eyes - so sweet.
Source: NetGalley 2020.
Based on a true story, this is a touching reminder of the power of Christmas and community spirit, no matter what the time of year.
It's October, but in seven-year-old Evan's town, every house is decorated for Christmas and a giant holiday parade is about to begin. The bump in Evan's head means he might not make it to December, so all his friends, family, neighbours, and thousands of strangers have moved Christmas just for him.
Evan is delighted to see the trees, the lights, and even snow, but he's a little worried that the parade might not be complete. How will Santa know he needs to visit so early? Will it even feel like Christmas without Santa there?
Based on the true story of Evan Leversage and featuring an afterword by his mother, Nicole Wellwood,
The Boy who Moved Christmas
is a loving tribute from the duo behind
Always With You
, and a touching reminder of the power of the Christmas spirit―no matter what time of year.
Currently Reading:
1. NetGalley App on Phone (NG2020)
Calvin the Christmas Tree
by Stephen G. Bowling

This looks cute for Christmas.
Source: NetGalley 2020.
He's been preparing for the season since he was a sapling. But will he be tall enough to start spreading joy?
The thought of missing Christmas has little Calvin quaking in his roots. The smallest tree on his famous farm, his branches get all ruffled when a grumpy old coot says he isn't strong enough for ornaments. But he's thrilled when he's finally pulled from the ground and put on sale just in time for Christmas Eve!
As excited families whisk away all the other evergreens, Calvin's smile fades when he finds himself all alone. And he worries the grizzled meanie might've been right when the store closes, and he's covered in snow… until he sees headlights peeking through the storm.
Will Calvin be left out in the cold, or is one special family about to make him their shining star?
Calvin the Christmas Tree is a beautifully heartwarming children's picture book. If you or your child like wonderful illustrations, classic scenes from simpler times, and charming emotional journeys, then you'll love Stephen G. Bowling's inviting tale.
2. Audio/Smartphone (ATBR)

Little Donkey
A Short Story
By: Jodi Taylor
Narrated by: Lucy Price-Lewis
Length: 1 hr and 5 mins
Release date: 03-24-15
This is a shorter title this month to help finish my TBR goal for 2020.
This is also an author I really like! Plus Christmas related.
Source: 2/16/2019 Free at Audible.
Publisher's Summary
It's Christmas, and Jenny Checkland is beset with problems. The vicar, who really should know better, has asked to borrow Marilyn the donkey for the nativity play, thereby unleashing chaos on the already chaos-laden Frogmorton Farm.
Will Marilyn survive her bath? Will anyone survive Marilyn's bath?
Robbed of her role as the Virgin Mary, what revenge is the angel Gabriel plotting? Why is that sheep so fat?
Will Charlie ever get to say his one line? Can Marilyn be prevented from eating the baby Jesus? Where is Thomas, who promised he would be there? And worst of all - will Russell, lost on the moor in a blizzard, make it back in time for the birth of his first child? Or even at all?
Another chance to meet the characters from the best-selling novel The Nothing Girl as they navigate the complexities of the local nativity play in their own unique fashion.
©2014 Jodi Taylor (P)2015 Audible, Ltd
3. Audio/Smartphone (ATBR)

Letters from Father Christmas
By: J.R.R. Tolkien
Narrated by: Derek Jacobi, John Moffatt, Christian Rodska
Length: 2 hrs and 7 mins
Release date: 10-04-05
It's hard to resist Tolkien.
Source: May 2019 Sale at Audible; $3.09.
Publisher's Summary
Can you imagine writing to Father Christmas and actually getting a reply?
Every year, the children of J.R.R. Tolkien would write to Father Christmas, and the letters they received told wonderful stories of his adventures at the North Pole.
These humorous tales are brought to life by Derek Jacobi as Father Christmas, John Moffatt as Polar Bear, and Christian Rodska as Ilbereth the Elf, complete with specially composed music.
©1997, 200 4 (P)1997 HarperCollins UK
I'm keeping track of my Alphabet here as I finish the books. These are the letters that remain:

NETGALLEY:

H M

U

X Y and Z

AUDIO:

X and

Z

November 29, 2020 - I continue enjoying reading first thing each morning, even this week while away.

I am still enjoying the devotions and readings with the One Year Bible plan through You Version App. I considered changing but this is the reading group that is closest to my husband's reading so we can sometimes discuss the same passages.

I will be looking for an Advent study to start this week. I just have to decide if it will be a 25 day or shorter studies.
I completed four books, posted three reviews and I remain up to date.
My NetGalley shelf is at five, two new and the three remaining titles from 2012-13. I need to read/listen to 3 more NetGalley titles to reach my 2020 goal so I will be picking up another audio or maybe a
shorter
ebook or two.
I have added one new author review title this week - to be read in January. I still have one carry over author ebook left in my queue. (Plus a few that I received from newsletter sign-ups, not specific review requests.)
Still many titles through InstaFreebie and many new author requests I haven't replied to.
Welcome to Mailbox Monday.
Mailbox Monday is a gathering place for readers to share the books that came into their house last week and explore great book blogs. This Meme started with Marcia at A Girl and Her Books (fka The Printed Page) and after a tour of hosts has returned to its
permanent home
at
Mailbox Monday
. Thanks to the ladies sharing hosting duties: Leslie of
Under My Apple Tree
, Serena of
Savvy Verse & Wit
and (yours truly).
Warning: Mailbox Monday can lead to envy, toppling TBR piles and humongous wish lists.
I picked up four new NetGalley titles and am looking at more.
I received one author review request.
I received one hardback author book and one free from Amazon Prime First Read.
I selected one free audio at audiobooks.com and one at Audible.

Only Two free Kindle titles this week.
(Note these are in my Amazon library, NOT on my Kindle until I download and transfer them.)
Are your mailbox and TBR piles blooming?
I picked up three NetGalley titles.
The Boy Who Moved Christmas
by Eric Walters, Nicole Wellwood, illustrator Carloe Liu
Calvin the Christmas Tree
by Stephen G. Bowling

Survive the Fall (EMP: Return of the Wild West Book 1)
by Grace Hamilton
Megge of Bury Down
The Bury Down Chronicles, Book One
by Rebecca Kightlinger
Narrated by Jan Cramer
From the Author:


Malice in Miami
(Jamie Quinn Mystery #6)
by Barbara Venkataraman

NONE
Not exactly purchased but received as part of donation.
Live Free or Die
by Sean Hannity
November 2020 VIP pick from Audiobooks.com
The Vampire Knitting Club
By Nancy Warren

Duration: 6 h 7 min
Free through Audible Plus Catalog:
Amazon Prime November First Read Pick (I forget these half the time):
Memories in the Drift