I am linking with Sunday Post at
Caffeinated Book Reviewer.
It's Monday! What Are You Reading? now at
The Book Date (at Wordpress)
What Are You Reading? is where we gather to share what we have read this past week and what we plan to read this week. It is a great way to network with other bloggers, see some wonderful blogs, and put new titles on your reading list.
I still have to finish my organization reports which are do by midnight 2/1/2021. I just have to complete final details and scan and email them tomorrow.

The stock market was a bit crazy last week. I wasn't involved with any of the stocks in the ruckus but my account value went down $5,000.00 one day then up $5,000.00 the next. I was careful not to panic. I am likely to be a bit cautious this week waiting to see how things are moving.

No picture from me today but I am sharing a woodwork image that is gorgeous! I have been enjoying

We Love Woodworking

on Facebook for the few minutes I visit there.




We expect two days of rain again this week plus several cloudy days. Temps a bit cooler 30 to 69. .


I enjoyed my reading this past week. I finished two ebooks and one audiobook. I posted three reviews and my usual memes.

I visited 19 blogs last week.
Shout Out
this week to
I Wish I Lived In a Library
. Katherine says: "I read a wide variety of genres but especially mystery, food memoirs, romance and history. I also have a tendency to collect cookbooks."
Don't forget- Audible is offering free children's titles during these days at home.
Audiobooks.com is also offering free listens for children.
These were last week's posts:
Finished Reading:
1. eBook/NetGalley App (NG2020)
2. eBook/NetGalley App (NG2020)
LOVE
by Corrinne Averiss
This has a very good message that is sweetly delivered.
Source: 2020 NetGalley.
Funny, emotional, and uplifting picture book about separation and love, to help children understand their emotions.
Everyone loves everyone in Tess's house, but when Tess has to leave for school for the very first time, she is worried that her family's love might not stretch that far. Mom explains that love is like a string, it connects people together even when they are far away. At school Tess notices that all the children have strings! Some are new, some are old, some stretch a long way, and some even stretch right up into the sky. But what happens when a string breaks?
Love is the third in a trio of feel-good picture books from author Corrinne Averiss (Joy (2018), Hope (2019)) - a pure delight from start to finish. A wonderful story that subtly tackles difficult topics of death, grief, separation, and overcoming anxiety.
3. Audio/Smartphone (A2018)
Red Winter
Red Winter, Book 1
By: Annette Marie
Narrated by: Emily Woo Zeller
Length: 11 hrs and 21 mins
Release date: 01-03-17
I liked this good fantasy and I expect I will continue the series.
I figured this could count for a color and Winter season.
Source: May 2018 Audible Daily Deal for $3.95.
Click on book title for full description.
Currently Reading:
1. Paperback(PTBR)
Noah - Another Storm is Coming
by Ellen G. White
I like this although the reading is slow, maybe 10 or so pages a day.
Source: My own bookshelf; gift from a church friend.
Click on book title for full description.
2. Audible/Smartphone (ATBR)
Unprepared
The Scourge, Book 1
By: Tom Abrahams
Narrated by: Kevin Pierce
Length: 8 hrs and 19 mins
Release date: 04-26-20
I was ready for another post-apocalyptic and I have been wanting to read this author.
I do have the Traveler Series but it sounds like it will be okay to listen to this one first.
Source: 12/31/2020 Audible Two for One Credit Sale.
Publisher's Summary
A mutating plague is spreading. It's killing two of every three people on Earth. And Mike Crenshaw is totally unprepared.
From the world of The Traveler Series comes a new cast of characters, new obstacles, and the same devastating, world-altering virus which plunges society into the depth of a dystopian hell.
Unprepared begins in the hours before The Scourge takes hold. As if ripped from today's headlines, governments react too slowly and the disease spreads too fast. Quarantines don't work. Infrastructure fails. People die.
Follow Mike and his friends as they try to survive this new landscape and find out how the world in which The Traveler Series was set came into being. It's a thrill ride that will keep you up at night with the lights on and the doors locked.
©2020 Piton Press LLC (P)2020 Piton Press LLC

3. Kindle App on Phone (ebTBR)
X-O Manowar, Volume 1: By The Sword
(X-O Manowar (2012) #1)
by Robert Venditti (Goodreads Author) (Writer), Cary Nord (Artist), Stefano Gaudiano (Inker), Moose Baumann (Colorist)
I don't read a lot of graphic novels but I am liking this. (Plus it is my "X" title for Alphabet!)
Source: December 25, 2018 Free Kindle Download.
The beginning of the all-new Valiant Universe starts here! Aric of Dacia is a brash warrior and heir to the throne of the Visigoth people. He has lived his life under the heel of the Roman Empire, but now a far more terrible enemy has come to subjugate him. Taken from his home and family, Aric is enslaved aboard a starship belonging to a brutal race of alien colonizers known as The Vine. If he is to have any hope of escaping and returning to Earth, he will have to steal the Vine's most powerful weapon – a sentient suit of indestructible armor – and become X-O Manowar!
4. eBook/NetGalley App (NG2020)
Evolving Elizah: Initiatum
by C.J. Hall
This is a post-apocalyptic/dystopian set in space.
Source: 2020 NetGalley.
Elizah (Liz) Goeff was born into a world much like the one we know today, but she doesn't remember it. It's all gone now, covered in ash after a series of natural disasters threw North American civilization into a death spiral. Now Liz's world is the Green Grow 3, a lush space farm orbiting Earth designed to feed humanity until the planet can heal itself.
January 31, 2021 - I love seeing new things each time I read the Bible. I did good for a month reading/listening first thing each morning. I hope I can continue the pattern.
I am reading/listening the NLT Tyndale version of the Bible on You Version App so Hubby and I are reading the same passages each day.
I am finishing a four day study this week:
Demonstrating God's Presence In Business
.
I completed three books and posted three reviews to remain up to date.
NetGalley shelf is: 12. (I didn't look again this week so I wouldn't be tempted.)
Three author titles in queue.
(Plus a few that I received from newsletter sign-ups, not specific review requests.)
Still many titles through InstaFreebie and many new author requests I haven't replied to.
Welcome to Mailbox Monday.
Mailbox Monday is a gathering place for readers to share the books that came into their house last week and explore great book blogs. This Meme started with Marcia at A Girl and Her Books (fka The Printed Page) and after a tour of hosts has returned to its
permanent home
at
Mailbox Monday
. Thanks to the ladies sharing hosting duties: Leslie of
Under My Apple Tree
, Serena of
Savvy Verse & Wit
and (yours truly).
Warning: Mailbox Monday can lead to envy, toppling TBR piles and humongous wish lists.
No new titles for review.
I used one credit at Audible for a two for one credit sale. I also made my January VIP pick at audiobooks.com. I also remembered to get my free download at ChristianAudio.
Thirteen free Kindle titles this week.
(Note these are in my Amazon library, NOT on my Kindle until I download and transfer them.)
Are your mailbox and TBR piles blooming?
NONE
NONE
1/31/21 Audible 2 for 1 credit sale.
The Prince of Midnight
By: Laura Kinsale
Narrated by: Nicholas Boulton
Length: 15 hrs and 17 mins
Release date: 05-21-13
I have a small collection of books by this romance author but not this one.
A Long Time Until Now
By: Michael Z. Williamson
Narrated by: Dennis Holland
Length: 22 hrs and 10 mins
Release date: 06-02-15
I see dinosaurs and men and I want to read about it!
1/31/2021 January Audiobooks.com Free VIP selection.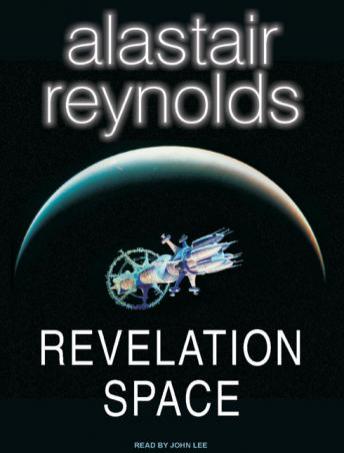 Revelation Space
Written By: Alastair Reynolds
Narrated By: John Lee
Duration: 22 h 0 min
January Free download at Christianaudio.com
Hope Your Heart Needs
52 Encouraging Reminders of How God Cares for You
Author Holley Gerth
Narrator Esther White
I should have listed these last week as they were my two Prime Member First Read picks for January. (Amazon allowed two titles instead of one in January.)
The Shadow Box
by Luanne Rice

The Ardent Swarm: A Novel
by Yamen Manai, Lara Vergnaud (Translator)
Thirteen free Kindle titles this week which include five for children. Free titles often found at
Bookbub
,
Bookfun
,
Ereader News Today
,
Free Par-tay
,
Ignite Your Book
,
Inspired Reads
,
Pixel of Ink
or
Kindle ebooks
.