Pages
GIVEAWAYS ARE NOW LOCATED ON THEIR OWN PAGE - CLICK ON TAB ABOVE; Giveaways also linked on right sidebar.

Monday, May 29, 2017
I am linking with Sunday Post at
Caffeinated Book Reviewer.
It's Monday! What Are You Reading now at
The Book Date
.
Thank you to Sheila for the years that she handled this meme.
Thank you to Kathryn for taking up the baton.
What Are You Reading, is where we gather to share what we have read this past week and what we plan to read this week. It is a great way to network with other bloggers, see some wonderful blogs, and put new titles on your reading list.
We are working hard helping our son and d-i-l move to the new house. Our son had co-workers help bring the big things in two trips on Saturday in a rented truck. We have also made many car trips with the last of the bigger items brought in the truck today. I have spent a lot of time watching the kids so mom and dad could pack, move and unpack. I have been reading many children's titles!
I got some reading of my own done, finishing one ebook and one audio book in addition to many children's books. I posted four reviews and all of my usual memes.
I visited about 27 blogs last week.
No shout out this week - I was focused on Books That Caught Our Eye and not exploring since I've had limited internet.
Thank you to all the nice people who visit me.
These were last week's posts:
Finished Reading:
2. eBook/Kindle (NG)
4. eBook/Kindle (iRead Book Tour)
These are children books read this week. I will link them through Goodreads after I get home.
These books were from SweetPea's shelves:
6. Jake and The Neverland Pirates (a repeat)
7. Beautiful Oops by Barney Saltzberg
8. Joey Goat by Barbara deRubertis
9. The Magic School Bus Gets Cleaned Up – Scholastic
10. The Going To Bed Book by Sandra Boynton
11. Zou Bakes a Cake from Chick-Fil-a
12. The Puppy Nobody Wanted (Pound Puppies (Big Little Golden Books))
I downloaded several Children's books from my Kindle library. We read two of those so far:
13. Bear Learns to Share (Fun Rhyming Children's Books) by Lily Lexington
14. A to Z of Silly Animals - The Best Selling Illustrated Children's Book for All Ages by Sprogling
Currently Reading:
1. eBook/Kindle (NGTBR)
3. Audio/mp3 (ABB)
May 28, 2017 - I am up to date in the One Year Bible; reading along with my husband and others from our church. I hope to take more time this year, staying on the day and listening to the
companion commentary online
.
Some of my reading time is going to a Wednesday night study we are doing called
Freedom Course
.
I completed five review books and posted four reviews; this means I have six reviews current and one for later release. Plus I will list the others at Goodreads if not on the blog.
I am back to 11 NetGalley Titles and still at 10 author titles in my queue.
We're working on a children's story for next upload at eTreasure's NetGalley page.
permanent home
at
Mailbox Monday
. Thanks to the ladies sharing hosting duties: Leslie of
Under My Apple Tree
, Serena of
Savvy Verse & Wit
and (yours truly).
Warning: Mailbox Monday can lead to envy, toppling TBR piles and humongous wish lists.
I received one Audiobook from ABB to review, and I picked up three NetGalley titles this week to read with our granddaughter.
I picked up two Audible Daily Deals and purchased two Audible with my subscription.
I picked up more free kindle titles again. (Note these are in my Amazon library, NOT on my Kindle until I download and transfer them.)
Are your mailbox and TBR piles blooming?
Quest of the Dreamwalker: The Corthan Legacy, Book 1
See full detail above under Currently Reading.
This sounds like a creative storyline.
From NetGalley (more detail is listed above under Finished Reading for these three):
Little Detectives At School, A LOOK and FIND Book
by Sonia Baretti
The Most Magnificent Thing by Ashley Spires (Author, Illustrator)
We're Going to the Beach (Let's Go Picture Books)
by Nancy Streza (Author), Adam Pryce (Illustrator)
NONE
April Selections:
I like the sound of this.
Cloak of the Light: Wars of the Realm, Book 1
Written by: Chuck Black
Narrated by: Michael Orenstein , Katie Leigh
Length: 9 hrs and 25 mins
Series: Wars of the Realm, Book 1
"What if...there was a world beyond our vision, a world just fingertips beyond our reach? What if...our world wasn't beyond their influence?"
I have to admit - the cover image caught my attention on this one.
Cartwright's Cavaliers
By: Mark Wandrey
Narrator: Craig L. Good
Duration: 12 hrs and 41 mins
These were the two Daily Deals:
I picked up this Vintage Classic Sci Fi for $3.95.
A Canticle for Leibowitz
By: Walter M. Miller
Narrator: Tom Weiner
Duration: 10 hrs and 59 mins
"Seriously funny, stunning, tragic, eternally fresh, imaginative, and altogether remarkable, A Canticle for Leibowitz retains its ability to enthrall and amaze."
This has been in my Wishlist so I thought it was good to get at $2.95.
NPCs
By: Drew Hayes
Narrator: Roger Wayne
Duration: 7 hrs and 50 mins
"They keep the world running, the food cooked, and the horses shoed, yet what adventurer has ever spared a thought or concern for the Non-Player Characters?"
SYNC Audio titles
:
FREAKLING by Lana Krumwiede, Narrated by Nick Podehl (Brilliance Audio)
BOY by Anna Ziegler, Performed by Sarah Drew, John Getz, Travis Johns, Amy Pietz, and Bobby Steggert (L.A. Theatre Works)
I added 44 free Kindle titles to my library this week. Titles found linked through Bookbub, Bookfun, Ereader News Today, Free Par-tay, Ignite Your Book, Inspired Reads, Pixel of Ink or Kindle ebooks.
Sunday, May 28, 2017
The week after Easter our Sunday School teacher shared a message titled: RESURRECTION TO RESURRECTION. He noted that he recently realized the importance of the miracle that Jesus performed in raising Lazarus from the grave. The story of Lazarus dying and being raised from the grave is in
John 11
.
When a messenger came to tell Jesus that his good friend Lazarus was sick, Jesus did not go right away to heal him as they expected he would and knew that he could. Instead Jesus waiting, saying "This sickness is not to end in death, but for the glory of God, so that the Son of God may be glorified by it."
Some may have thought Jesus erred when they learned that in fact Lazarus did die. But Jesus meant it was not a final death. The last portion of the scripture is basically revealing that this miracle would be THE miracle that would
glorify God
like no other miracle that Jesus had performed before now. And, by it bringing that glory to God, the Father, it would set the stage for "
the Son of God to be glorified by it.
"
One thing that is important to remember here is that this miracle happened in Winter and the Crucifixion happened the next Spring. The miracle happened a few weeks before Jesus 'set his face towards Jerusalem'. At
John 11:14-15
Jesus tells those surrounding him: "…, 'Lazarus is dead. And for your sakes, I'm glad I wasn't there, for now you will really believe.'"
Reading on to verses
47-52
we see that many believed in Jesus and even the Pharisees were afraid that "everyone will believe in him. Even the high priest prophesied of his death for the entire nation.
John 11: 51
.
The reason that Jesus had delayed coming to help Lazarus was for the purpose of proving to the Jews who He truly was. He had raised others from the dead but we have no record of Him
raising someone who had been dead for four days and already in a tomb. This single miracle is what set the stage for the Triumphal Entry into Jerusalem.
Many of those who believed followed Jesus and welcomed him with the palm branches and shouts of Hosanna as he came into Jerusalem. It was because of this miracle of Lazarus being raised that caused the people who had heard about to look for Him and to meet Him as He entered the city and to proclaim Him as their King.
Jesus was not the earthly King as they expected… but He knew the sacrifice He was prepared to give was for the Kingdom. The death and resurrection of Jesus was orchestrated by Himself and it began with the resurrection of His good friend Lazarus.
I like this song as it reminds us that Christ is more than we expect...
More Than You Think I Am


Verses for Today:
John 11:40-42
40 Jesus responded, "Didn't I tell you that you would see God's glory if you believe?" 41 So they rolled the stone aside. Then Jesus looked up to heaven and said, "Father, thank you for hearing me. 42 You always hear me, but I said it out loud for the sake of all these people standing here, so that they will believe you sent me."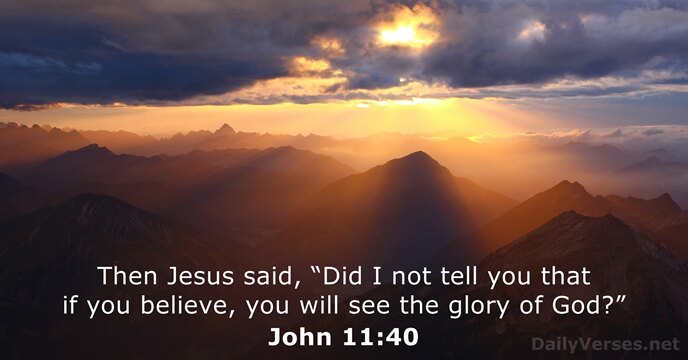 Saturday, May 27, 2017
Hello again and Welcome to Sharing Beyond Books, SBB!
Sorry I missed last Saturday SBB. We were traveling in the motor coach and I didn't get the internet service activated until Sunday evening.
Thanks to everyone who commented last
week
SBB.
The most named game was Monopoly with 9 mentions! Uno got 3 mentions and Scrabble, Clue, Life and Yahtzee got 2 mentions each. (I like both Scrabble and Clue but have no one to play those with.) Checkers was mentioned as were several other board games and card games. I agree with
Rubynreba
that I like to play Old Maids and Go Fish with the grandkids - it just seems we don't do that much anymore.
The Winner from
SBB #303
comments is:
#5 Linda
who can make a GC choice if international or book choice from the Updated (
**Finally!
) ARC/Review titles or (recently updated) Love and Christmas titles -
all linked near the end of the post.
**NOTE: I did post an Updated ARC and Other books for Giveaways. I have to go back and list the titles.
Please let me know your choice by completing the
WINNER FORM.
(One Question.)
Becky asks: Do you juggle?? I'll add: or any other magic trick??
I juggle work in my three professions all the time! But I think Becky means juggle balls. That I cannot do, nor any other magic trick. Our son tried magic for a time and can do a couple of tricks. He still has his unicycle. (I have trouble staying upright on a regular bike.)
Image found at Everyday Juggler.
Thanks to those who are sending in Questions.
DON'T BE SHY!
Surely everyone has a Q or two you'd like to ask. Input suggestions in this
Suggested Question Form
. At the end of each month I draw from the suggestions I used during the month and that person will get a book choice or GC. I thank everyone for submitting questions.
Thanks for sending in questions!
The supply of questions is dwindling so share some if you think of any -- even if they are duplicates I'll weed through or try to modify.
MAY COMMENT WINNER: There were three comments this month provided by Marjorie, Elizabeth and Becky. Random.org picked 2 so Elizabeth gets a win.
Your turn to share: Becky asks: Do you juggle?? I'll add: or any other magic trick??
SBB Comment Winners can choose a selection from the
Updated ARC and Other books, including the "Love" and Christmas titles all in one post.
SBB Rules:
a) Must be a follower.
b) Share a comment on the question above.
Open internationally and an international winner may get a smaller book or a $5.00 GC if I decide the mailing is too much.
I will pick a Comment winner from all comments made through Saturday June 3, 2017 at 5 PM central.
I enjoyed this fast moving mystery/love story.
Death Unmasked
by Rick Sulik
File Size: 3745 KB
Print Length: 265 pages
Publisher: Christopher Matthews Publishing (November 6, 2015)
ASIN: B017OMVKGE
Genre: Mystery, Police Procedure, Reincarnation
My Rating: 4.25 of 5.0

A reincarnated evil is stalking the women of Houston. With each murder, the madman quotes an excerpt from the Oscar Wilde poem, "The Ballad of Reading Gaol." A huge smokestack belching smoke, a ragged flea market double-breasted wool coat, and an old antique picture frame, bring the distant past back to haunt Houston Homicide Detective, Sean Jamison. With those catalysts, Jamison knows who he was in a past life and that he lost the only woman he could ever love. Searching for his reincarnated mate becomes Jamison's raison d'être as he and fellow detectives scour Houston for a brutal serial killer. The memory of timeless love drives Jamison's dogged search for a serial killer, determined to finish what he started decades earlier.
Each clue brings Jamison closer to unmasking his old nemesis. Tenacious police work, lessons learned in the past, and intuition may be the only weapons he has in preventing history from repeating itself.


Review:
This story sets off in a distant time and place with a love and marriage "made in Shangri-La". Emil is a common workman who plays the guitar and sings love songs to his beautiful wife, Laura. They are happy, though poor, and are content to dream of their own family living peacefully. They never expected their country or small town to be invaded by brutal men. When Emil senses danger they try to run, but do not escape. They are gathered with others, marched into town and loaded into crowded trains. Before they reach their destiny, Laura is taken by one of the soldiers, brutally used and discarded in the snow. Emil is devastated but when he lunges towards the man a gun stock is swung into his face, breaking his nose. He could not save his young wife in this life but vows he will find her. And, as a last act before he is sent to his own death, he stares into the face of the monster who killed Laura and severely injures him.
The author then moves forward to current day to follow Homicide Detective Sean Jamison, a man born with a crooked nose. Sean is a dedicated cop seeking 'to protect and to serve'. His work has left him no time for relationships although he is sure that he will meet the woman who is his destiny – perhaps when he retires, which is in his near future. Before he retires though, he is pulled in for a special investigation of a murderer stalking women. The man leaves a line of poetry from Oscar Wilde at each scene and had been responsible for the kidnapping of a fellow officer's wife a few years before. The poem, certain scenes and objects jar Sean's subconscious memory of a past life. Now he is certain he will find his destined love and may also have the chance to capture a monster.
Sean is known by his associates as a loner with strange abilities or senses. As they work together, Sean's superior, Captain Virginia Schaeffer, begins to fall in love with him in spite of his standoffish behaviors. Suddenly Sean tracks down a woman he thinks is his long-lost love. Can he and the investigative team save her from the mad murderer?
Mr. Sulik weaves poetry into the story, particularly the historic portions. The lines are haunting and the love story he paints is beautiful. I found this engaging from the beginning and it moves along at a steady pace. I was not sure how I would feel about the reincarnation elements but I appreciated the unique twists of the reincarnation and entwined lives. I recommend this to readers who like a good mix of suspense and clean romance.
I received this from the author in fall of 2016. It qualifies for 2017 Mount TBR.