I am linking with Sunday Post at
Caffeinated Book Reviewer.
What Are You Reading? is where we gather to share what we have read this past week and what we plan to read this week. It is a great way to network with other bloggers, see some wonderful blogs, and put new titles on your reading list.
Office staff held down the office Thursday and Friday as I was out for a GFWC Florida Convention. The convention theme was "Above and Beyond" and there were some 'out of the world' moments.

At the last day I picked up costume pieces.

I was a blue-green dragon Alien.

Here is a picture with one of the friends from our District.

I was trying to show off my funky fingers.

I plan to post more pictures but I am waiting for friends to share them.



My continuing prayers include prayers for more unity in all nations, a calmer social atmosphere, and for revival. We are also continuing prays for family and church.
Adding prayers this week for those suffering from flooding in Libya.

The weather in Orlando was beautiful. Although we had a little cooler weather last week, we will be back to 90s during the days this week.


I finished an ebook and an audio and posted only one review while out of town.

I visited 15 blogs last week.
Shout out this week to BAY STATE READER'S ADVISORY. Laurie says "The purpose of the blog is to suggest books and audiobooks to readers, and advise readers on whether they might like a particular book or author."

Audiobooks.com is still sharing some free listens for children.
ATBR: Audible Book Review: The Dragon and the George by Godon R. Dickson; Genre: Classic, Epic, Sword & Sorcery; My Rating: 4.0 of 5.0 Overall; Story 4.0; Narration 4.0.
Finished Reading:
1. Kindle App on Smartphone (A2023)
Con Crazy
by Addison J. Chapple, Danny Kravitz, Eliza Marsh


This is entertaining with a twist at the end.
Click on book title for full description.

2. Audible Smartphone (ATBR)
299 Days
The Preparation, Book 1
By: Glen Tate
Narrated by: Kevin Pierce
Length: 11 hrs and 9 mins
I picked this as a 'prepper' book and a book for my number challenge.
Source: 3-3-2022 Audible Sale Purchase $3.74; (Regular Price: $24.95).
Click on book title for full description.
Currently Reading:

1. Audio Smartphone (ATBR)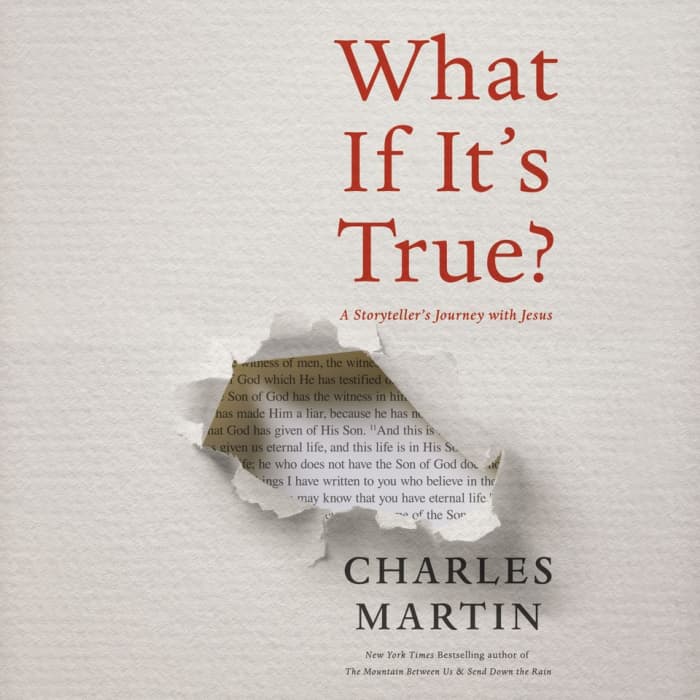 What If It's True?
by Charles Martin

Narrated by Charles Martin
Run Time 9h 55min
This is moving. I wanted to pay good attention so I added the fiction title to listen to when I had conflicting activities (like driving) I have three hours left.
Source: December 2020 Chirp $4.99.
Click on book title for full description.
2. Audible Smartphone (ATBR)
Not Alone
By: Craig A. Falconer

Narrated by: James Patrick Cronin
Length: 22 hrs and 59 mins
Release date: 08-09-16
I decided to listen to this First Contact story from my TBR.
Seven hours in, it is interesting.
Source: 1/27/19 Audible Daily Deal Rewind Sale $1.99
Publisher's summary
Aliens exist, the government knows, and Dan McCarthy just found the proof. When Dan McCarthy stumbles upon a folder containing evidence of the conspiracy to end all conspiracies - a top-level alien cover-up - he leaks the files without a second thought. The incredible truth revealed by Dan's leak immediately captures the public's imagination, but Dan's relentless commitment to exposing the cover-up and forcing disclosure quickly earns him some enemies in high places. For his whole life, Dan McCarthy has searched for a reason to believe. Now that he finally has one, he might soon wish he didn't.... Not Alone is a stand-alone tale of contact and disclosure for the 21st century. ©2015 Craig A. Falconer (P)2016 Audible, Inc.
3. Kindle App on Smartphone (eBTBR)
Jingled (A Charlie Cooper Christmas Short Story)
By Deany Ray
Charlie Cooper Mystery #4.5
I wanted to continue my streak of reading on Kindle (on my phone) everyday.
I'm at 30% and the fun mystery is starting.
Source: I received this from the author newsletter sign up in June 2021.
This is a holiday SHORT story, but long enough for you to enjoy it with a glass of eggnog...or two glasses...*wink*
The holiday season has arrived in Springston…and at the Coopers' house. Soft snow outside, creamy eggnog inside – it's the perfect Christmas Eve for Charlie Cooper, the town's most clumsy undercover detective.
Not to mention the yummy turkey, ham, sweet potato casserole, thick gravy and all the other delicious dishes made by Charlie's mom for the whole family and Charlie's two best friends and crime fighting partners, Marge and Celeste.
With such a perfect Christmastime in sight, nothing could really go wrong. Or could it? Well, there's nothing like being held at gunpoint on Christmas Eve to bring joy into your heart.
When the food gets mysteriously ruined, the Christmas tree almost wrecked and apparently having a nice holiday feast just isn't about to happen, Charlie wonders about that so-called Christmas spirit.
One thing is for Charlie will always remember this year's holiday as "barely surviving Christmas at the Coopers' house".
September 24, 2023
- I am doing the daily readings of BibleProject plan:
The Full Story - "From the beginning to the Amen"
. My readings have moved from Matthew to Acts.
I finished two books and only posted onereviews so I have three right now.
NETGALLEY STATUS--
No change- I have an older audio on my shelf I should listen to soon.
I still have the two old NetGalley ebook titles.
I am finally reading the author title that was in my queue.
(Plus a few that I received from Facebook links and newsletter sign-ups, not specific review requests.)
Still many titles through InstaFreebie and many new author requests I haven't replied to.
Welcome to Mailbox Monday.
Mailbox Monday is a gathering place for readers to share the books that came into their house last week and explore great book blogs. This Meme started with Marcia at A Girl and Her Books (fka The Printed Page) and after a tour of hosts has returned to its

permanent home

at Mailbox Monday.

Thanks to the ladies sharing hosting duties:

Serena of Savvy Verse & Wit, me, and newest to the team, Emma at Words and Peace. Warning: Mailbox Monday can lead to envy, toppling TBR piles and humongous wish lists.


No new review titles this week.
I picked my August VIP from Audiobooks.com and plan to get a 2 for 1 credit this week.


I found 5 Audible Plus titles,
No new Kindle titles this week. Are your mailbox and TBR piles blooming? NONE

Won


NONE

Purchased


NONE

Free


9/24/2023 Audiobooks.com August VIP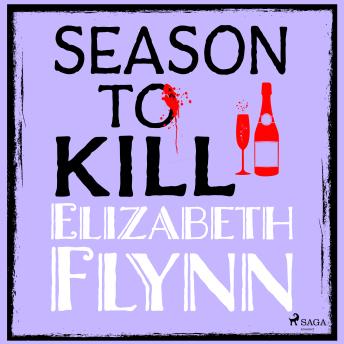 Season to Kill
Written by: Elizabeth Flynn
Narrated by: Kim Hicks
Duration: 9 hours 17 minutes
A Welsh DI mystery. (I didn't realize it is part of a series.)
9/18-9/24/2023 These are free titles from Audible Plus Catalog.
The Beechwood Harbor Magic Mysteries Boxed Set Book 1-3
By: Danielle Garrett
Narrated by: Amanda Ronconi
Length: 19 hrs and 46 mins
This looks like it would be a fun cozy series.
Sense and Scent Ability
Nora Black Midlife Psychic Mystery Series, Book 1
By: Renee George
Narrated by: Margaret Strom
Length: 5 hrs and 53 mins
Here is another paranormal cozy that finds.
Beneath the Shadows
By: Sara Foster
Narrated by: Lorna Bennett
Length: 9 hrs and 39 mins
This sounds like a good thriller.
The Darkest Thread
Flint K-9 Search & Rescue Mysteries Series, Book 1
By: Jen Blood
Narrated by: Elise Arsenault
Length: 9 hrs and 31 mins
I always like K-9 books.
Iron Lake
Cork O'Connor, Book 1
By: William Kent Krueger
Narrated by: David Chandler
Length: 11 hrs and 57 mins
I have been meaning to try this author so I was glad to see this book 1 for free.
No new title added to Kindle library. Free titles might be found at
Bookbub
,
Book Adrenaline
,
Ereader News Today
,
Inspired Reads
, or
Kindle ebooks
.