I am linking with Sunday Post at
Caffeinated Book Reviewer.
It's Monday! What Are You Reading now at
The Book Date (at Wordpress)
?
What Are You Reading, is where we gather to share what we have read this past week and what we plan to read this week. It is a great way to network with other bloggers, see some wonderful blogs, and put new titles on your reading list.
I had a busy week with an interesting hearing at the end of the week. More hearings coming up this week.

We're starting to enjoy our lemons. This is the backside of the tree

Temperatures were nice during the week and then got cooler again at the end of the week. We are supposed to get one cold evening/night this Tuesday. Just in time for our local realtor party which is held outside each year.
I liked my reading/listening this week. I finished four books: three ebooks and one audio. I posted four reviews on the blog. Plus I posted my usual memes.
I visited 18 blogs last week.
Shout Out this week to
Metaphors & Moonlight.
Kristen is "a twenty-something who loves reading, writing, and rambling."
Thank you to all the nice people who visit me.
These were last week's posts:
Finished Reading:
1. eBook/Kindle (NG2019)
Bark of Night
by David Rosenfelt
I greatly enjoyed this fun mystery with Andy Carpenter and the team.
Source: 2019 NetGalley.
Click on book title for full description.
2. Audio/Smartphone (ATBR)
Christmas Eve, 1914
By: Charles Olivier
Narrated by: Cameron Daddo, Xander Berkeley, Cody Fern, Damon Herriman, James Scott, John Beck, Lance Guest, Gabe Greenspan, Nate Jones
Length: 1 hr and 13 mins
This is heart-wrenching.
#Ho-Ho-Ho.
Source: December 2018 Free Audile Original.
About This Audible Original
"Gentlemen, maybe war takes a holiday today."
This mesmerizing audio drama takes you to the dismal trenches of World War I. It is here, under the constant threat of exploding shells and artillery, that British and German soldiers live in deplorable conditions. Braving the merciless cold and crushing exhaustion and hunger, the men conduct patrols and fight, often to the death, to advance mere inches in the frozen No Man's Land that lies between them.
But on Christmas Eve, the Western Front gives way to a miracle of grace, as soldiers from both sides emerge from their trenches to greet each other, share their meager rations, and bury the dead for an unofficial and temporary truce. Drawing upon the unforgettable true story of history's most transcendent ceasefire, this Audible Original, a finalist for the 2016 Audie Award for Best Audio Drama, commemorates an astonishing moment of peace—and celebration of man's capacity for kindness—in the midst of total war. A full cast performance of a heart-wrenching script written by Emmy Award-winner Charles Olivier and produced by Dawn Prestwich (The Killing), Christmas Eve, 1914 is the perfect reminder of how holiday hope can be found in the unlikeliest of places. At the story's end, listeners will also enjoy a performance of the classic carol, "Il Est Ne" by Tom Tom Club.
The ensemble cast includes Damon Herriman, Cameron Daddo, Xander Berkeley, James Scott, Lance Guest, Nate Jones, Cody Fern, John Beck, Gabe Greenspan, and Heiko Obermoeller.
©2014 Audible Inc. (P)2014 Audible Inc.
3. eBook/Kindle (NG2019)
One Wish
by Jodi Thomas
This is a rather unusual, sweet, western historical romance.
#Ho-Ho-Ho.
Source: 2019 NetGalley.
New York Times bestselling author Jodi Thomas takes you back deep into the Texas Panhandle, where the winters are long, the storms fierce—and the Yuletide nights are unforgettable . . .
It's the week before Christmas in Kasota Springs and Maggie Allison is sweeping the floors before closing her shop for the night. But out in the cold darkness three men are keeping a close watch on her movements. Local farmer Sam Thompson is also there in the shadows, ready to step in if need be. Sure enough, when Maggie finds herself cornered by Boss Adler and his men demanding her money and more if she doesn't cooperate, Sam comes to the rescue. Trouble is, Boss Adler gets away and everyone in town expects he'll be back for revenge. Forced into hiding on Sam's ranch, Maggie and Sam discover their distant memories of a childhood friendship promise something more in the present. But the Thompsons are famous for keeping to themselves, and Maggie knows it'll take more than a moment under the mistletoe to bring Sam to his senses...
4. eBook/Kindle (eBTBR)
The Sheriff's Mistletoe Law
by Nita Wick
This is a very quick, sweet read.
#Ho-Ho-Ho.
Source: 2012 Free Kindle Download.
Western romance holiday 5 minute quick read.
This very short story is offered as a sample of the author's work.
If you enjoy this, you might also like Nita Wick's award-winning historical western romance, The Wagonmaster.
Currently Reading:
1. Audio/Smartphone (ATBR)
The Last Wish
By: Andrzej Sapkowski
Narrated by: Peter Kenny
Series: The Witcher Saga
Length: 10 hrs and 17 mins
I have enjoyed the beginning stories in this collection.
There is 1.5hr left but I paused this for #HoHoHo titles.
Source: June 2018 Audible Sale.
Click on book title for full description.
2. eBook/Kindle (eBTBR)
Evergreen: A Christmas Tale
by Richard Taylor
#Ho-Ho-Ho.
Source: 2012 Free Kindle Download.
A dying grandfather tells the story of the first Christmas tree to a family wrenched by strife.
3. Audio/Smartphone (ATBR)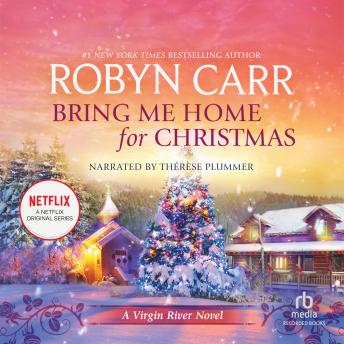 Bring Me Home for Christmas
Written By: Robyn Carr
Narrated By: Therese Plummer
Publisher: Recorded Books
Date: October 2011
Duration: 7 hours 34 minutes
I like how this has started - even with contentious characters.
#Ho-Ho-Ho.
Source: December 2018 Audiobooks.com deal.
Summary:
RITA award winner Robyn Carr's Virgin River novels are beloved by countless fans. This newest edition to Carr's wholesome series will have listeners eagerly following each word as a new romance unfolds in the magical town of Virgin River-this time, during the holidays. 'Carr has hit her stride with this captivating series.'-Library Journal
I am participating in Ho-Ho-Ho Readathon 2019 which started 11/8. I expect this to help get closer to meeting my TBR goal for the year.
These are some of the books I may choose from:
Audios:
Christmas Eve 1914 1h13m (2018)
Ships and Stings and Wedding Rings: A Chronicles of St. Mary's Short Story 1h25m (2015)
Bring Me Home for Christmas (Virgin River #14) by Robyn Carr (2018)
eBooks:
Papa Abrams Special Christmas by Ruth Price (2014 Gift) 9
Evergreen A Christmas Tale by Richard Taylor (2012) 17pgs
The Sheriff's Mistletoe Law by Nita Wick (2012) 13
The Twelve Cats of Christmas
(All the Creatures of Christmas Book 2) by Kevin Whitlark (2012) 17
Christmas Scandal...Not!
by Jeanne Savery (2010) 22
A Bear of a Christmas by A.J. Cosmo 22pgs (2012) GR
A Christmas Message From The Moon by Philip Gibson (2017) 16
Thomas & the Christmas Orange by Lewis Brech (2011) 17
Santa's Christmas Eve Blues by Douglas Lindsay (2012) 26
Ruth's First Christmas Tree
(Ruth Galloway Series) by Elly Griffiths (2012) 29
Romy's Garden Adventures (Christmas City) by Rob Towner (Author, Illustrator) (2012) 30
12 Days of Christmas for the Hurting by Rachel Wojnarowski (2012) 43
A Christmas Feral (Magical Cool Cats #3) by Mary Matthews (2012) 56
Christmas Runaway (Single Title Series Book 3) by Mimi Barbour (2012) 58
(Longer books are likely to read after the readathon.)
November 10, 2019 - I am still enjoying the devotions and readings with the One Year Bible plan through You Version App. I plan to start a new study this week. [You can check out audio of the One Year Bible Plan on the
companion commentary online
.]
I completed five books and five reviews. I have four to review from last week.
My NetGalley shelf just is at 10. I am still working on NG titles I received in July. [Plus I have 4 old titles (2012-13.)]
I still have three author titles as I forgot one added earlier this month. I'll finish them all this year.
Still many titles through InstaFreebie and many new author requests I haven't replied to.
Welcome to Mailbox Monday.
Mailbox Monday is a gathering place for readers to share the books that came into their house last week and explore great book blogs. This Meme started with Marcia at A Girl and Her Books (fka The Printed Page) and after a tour of hosts has returned to its
permanent home
at
Mailbox Monday
. Thanks to the ladies sharing hosting duties: Leslie of
Under My Apple Tree
, Serena of
Savvy Verse & Wit
and (yours truly).
Warning: Mailbox Monday can lead to envy, toppling TBR piles and humongous wish lists.
One new audio review title.
I picked up three audio titles this week.
13 free kindle titles this week. (Note these are in my Amazon library, NOT on my Kindle until I download and transfer them.) Are your mailbox and TBR piles blooming?
I received one Audio Download for review through
Caffeinated PR Services.
.
Her Ruthless Protector
by Caitlyn O'Leary
NONE
Purchased
I picked up one Daily Deal:
11/5/2019 Audible Daily Deal $2.95
Chase Darkness with Me
How One True Crime Writer Started Solving Murders
By: Billy Jensen, Karen Kilgariff - foreword
Narrated by: Karen Kilgariff, Billy Jensen
Length: 8 hrs and 19 mins
I purchased two Chirp titles:
11/6/2019 Chirp Purchase $1.99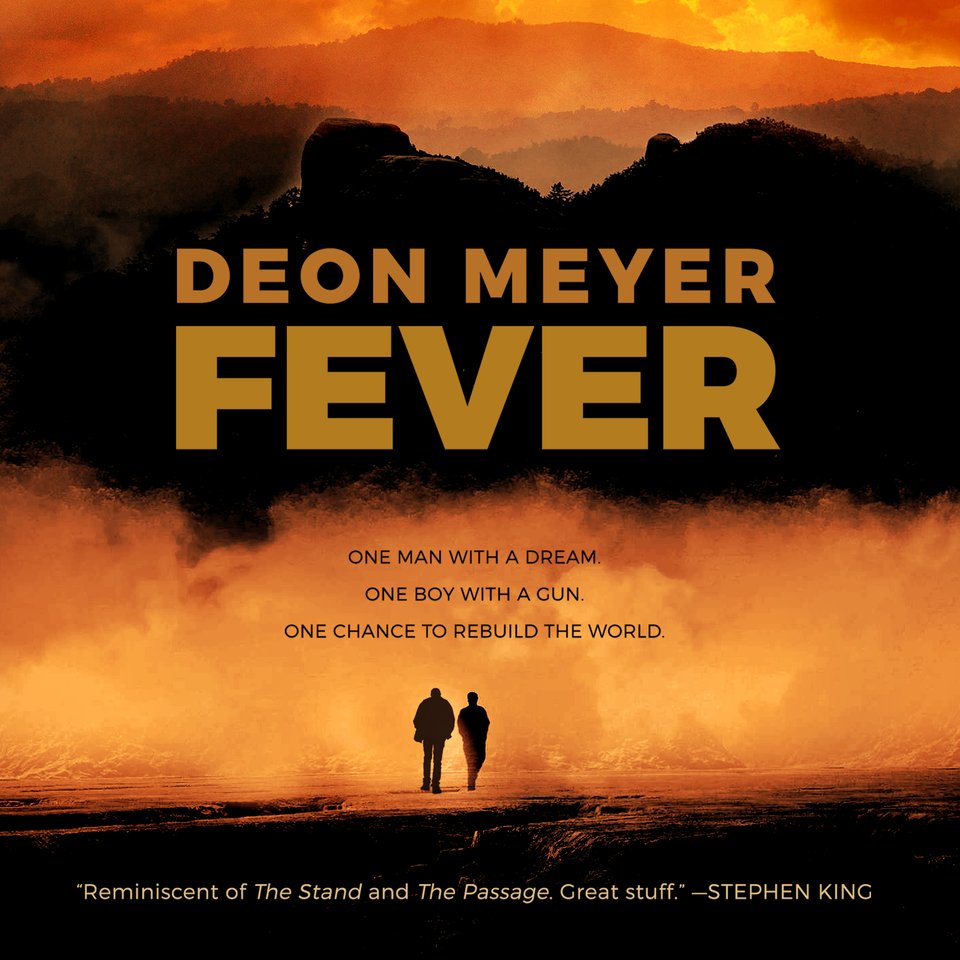 Fever
Written by Deon Meyer
Narrated by Will Damron
Publisher: HighBridge Audio
Run time: 19 hours and 1 mins
11/5/2019 Chirp Purchase $2.99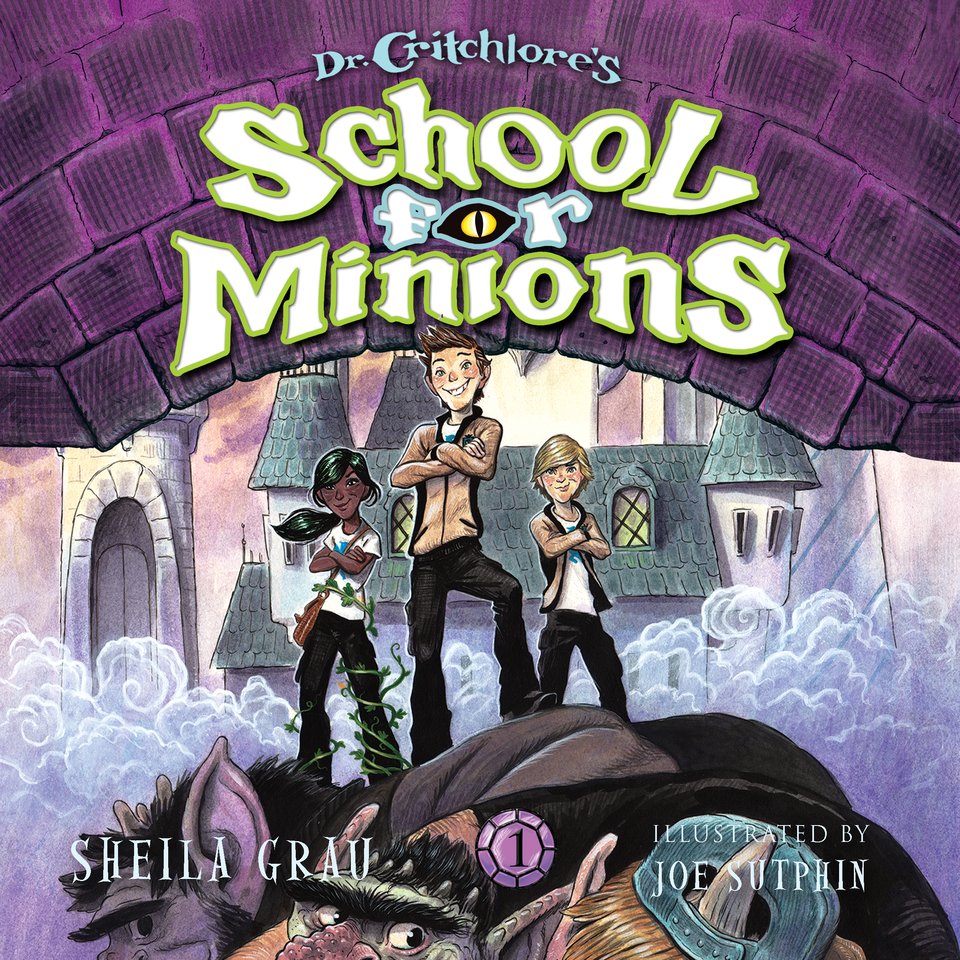 Dr. Critchlore's School for Minions
Written by Sheila Grau
Narrated by Nate Begle
Length: 6 hrs and 56 mins
I added 13 free Kindle titles to my Kindle library. Titles found linked through Bookbub, Bookfun, Ereader News Today, Free Par-tay, Ignite Your Book, Inspired Reads, Pixel of Ink or Kindle ebooks.