I am linking with Sunday Post at
Caffeinated Book Reviewer.
What Are You Reading? is where we gather to share what we have read this past week and what we plan to read this week. It is a great way to network with other bloggers, see some wonderful blogs, and put new titles on your reading list.

My d-i-l had to go to the hospital this week to deal with swelling that wouldn't ease up. They kept her several nights to give her stronger antibiotics. We won't have any news on her cancer until her next appointment in late March. Due to the nature of the cancer all they can do is revisit the area every three months to determine if they need to cut it out again. Such a difficult situation for a young family.

Business continues with all of us juggling. We expect a bit of a slow down so right now we are glad to be busy.

I was away when we had the night of hard freeze in December. The citrus trees (in the back of the picture) were too big to cover and they don't look too good a month later. Some of the palms are starting to get some green in the center so I am more hopeful for them.





My continuing prayers include prayers for more unity in all nations and a calmer atmosphere in 2023.

We've had rain but I haven't had to run through it yet. They temps weren't as cold as they predicted. As far as I could tell it only went down to 36 one night. It is supposed to warm up this coming week but with rain several days.




I finished two audios and posted three reviews with my memes. (I have posted all reviews through 2022.)

I visited only 15 blogs last week.
Shout out this week to CABOODLES OF COZIES. Meezan shares about books, movies and TV shows with an emphasis on cozies. I always love seeing the cozy covers.

Audiobooks.com is still sharing some free listens for children.
ATBR: Audible Book Review: The Secret, Book & Scone Society by Ellery Adams; Amateur Sleuths, Cozy Mystery, Woman Sleuth; My Rating: 4.25 of 5.0 Overall; Story 4.25; Narration 4.25.

ATBR: Audible Book Review: Navigating the Stars by Maria V. Snyder; Genre: Adventure, Science Fiction, Space Suspense; My Rating: 4.25 of 5.0 Overall; Story 4.25; Narration 4.5.

Finished Reading:
1. Audible Smartphone (ATBR)
How Great Science Fiction Works
By: Gary K. Wolfe, The Great Courses
Narrated by: Gary K. Wolfe
Series: The Great Courses: Genre Fiction
Length: 12 hrs and 31 mins
This showed as expiring on 2/8/23.
I am glad I listened and got the pdf.
Source: September 2022 Audible Plus Catalog.
Click on book title for full description.
2. Audio Smartphone (ATBR)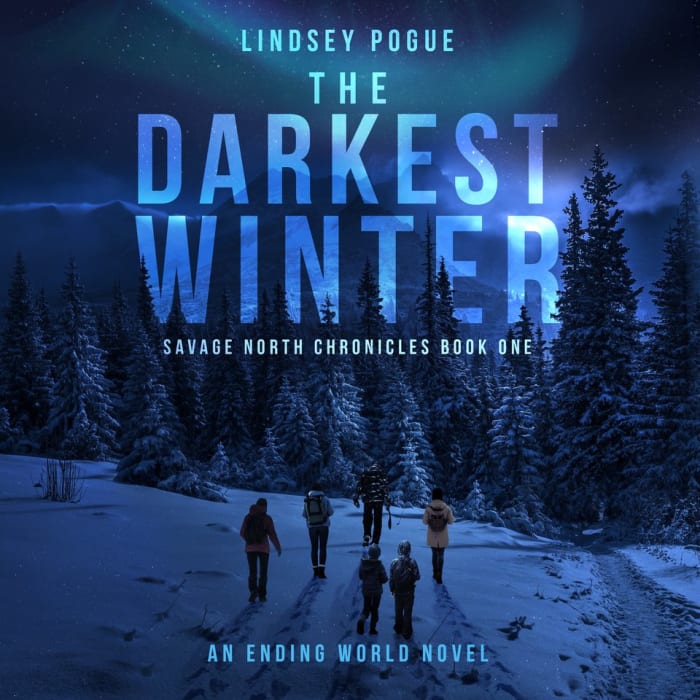 The Darkest Winter
A Post-Apocalyptic Adventure
Savage North Chronicles
Written by Lindsey Pogue
Narrated by Sarah Ruth Thomas & Luis Bermudez
Run Time 15h
I was cold and decided I wanted to listen to a"winter" title.
I liked the supernatural element in this post-apocalyptic survival story.
Source: April 18, 2021 purchased at Chirp for $3.99.
Publisher Description
The Virus spread. Billions died. The Ending began.
A group of orphaned misfits.
The wildlands of the last frontier.
Superhuman abilities, harrowing adventures, and heartbreaking secrets.
Elle
- Haunting shadows are nothing new to Elle St. James, she's been running from them all her life. But since the outbreak spread from the lower forty-eight, new monsters lurk in the darkness. After Elle wakes from the fever, capable of horrific deeds, she fears she's one of them. When she stumbles upon four orphans, Elle's forced to discover what happens when her greatest fear becomes her darkest secret and her only hope of surviving.
Jackson
- After the world goes mad and takes his family with it, Jackson Mitchell tosses aside his badge and decides a bottle of bourbon and the depths of despair are preferable to any semblance of living. All of that changes, however, when a group of young survivors are in dire need of his help and Jackson sacrifices his blissful oblivion in order to keep them safe. As they trek further away from the collapsing cities, Jackson must rely on his knowledge of the backcountry and the traditions of his people, or succumb to the dangers of the Alaskan wilderness.
Brought together under the worst possible circumstances, Elle and Jackson must face the inexplicable realities of the new world. Their past lives are over, and the arctic isn't all that's savage anymore.
Currently Reading:

1. Audible Smartphone (ATBR)
Heaven's River
Bobiverse, Book 4
By: Dennis E. Taylor
Narrated by: Ray Porter
Length: 16 hrs and 57 mins
I'm two-thirds through and enjoying the entertainment of this space adventure.
Source: October 17, 2021 - September 2021 Audible Credits.
Click on book title for full description.
2. Audio Smartphone (ATBR)

To the Far Blue Mountains
Written By Louis L'amour
Narrated By: John Curless
Duration: 9 hours 19 minutes
I enjoyed book one of this series and
this one gets me a color.
Source: 9/17/2022 One Credit at Audiobooks.com
Summary
In To the Far Blue Mountains, Louis L'Amour weaves the unforgettable tale of a man who, after returning to his homeland, discovers that finding his way back to America may be impossible.
Barnabas Sackett was leaving England to make his fortune in the New World. But as he settled his affairs, he learned that a royal warrant had been sworn out against him and that men were searching for him in every port. At issue were some rare gold coins Sackett had sold to finance his first trip to the Americas—coins believed to be part of a great treasure lost by King John years before.
Believing that Sackett possesses the rest of the treasure, Queen Bess will stop at nothing to find him. If he's caught, not only will his dream of a life in America be lost, but he will be brutally tortured and put to death on the gallows.
Again, I will decide on the next book when I get there. :-)
January 29, 2023
- I am enjoying this new plan on YouVersion. I totally enjoyed watching the devotion videos so I am doing another BibleProject plan:
The Full Story - "From the beginning to the Amen"
. I have never done a Chronological reading before.
I added Matthew so I could follow along with my son who is reading with the BOBs (Band of Brothers). I will add the applicable New Testament book to read along.
I did another five day study during the week that was good:
Living Changed: Spiritual Warfare.
I finished two audio titles and reviewed three so I am still making slow progress. I did finish all of 2022 reviews but I am still behind 8 reviews for January. I'll continue to work on these.

NETGALLEY STATUS--
I still have three current titles from NetGalley, two audio and one ebook.
I still have the two old ebook titles. I went ahead and said "no feedback" for A Place Called Armageddon as a DNF.
I have one author review in my queue that I need to start reading on my computer.
(Plus a few that I received from Facebook links and newsletter sign-ups, not specific review requests.)
Still many titles through InstaFreebie and many new author requests I haven't replied to.
Welcome to Mailbox Monday.
Mailbox Monday is a gathering place for readers to share the books that came into their house last week and explore great book blogs. This Meme started with Marcia at A Girl and Her Books (fka The Printed Page) and after a tour of hosts has returned to its permanent home at Mailbox Monday. Thanks to the ladies sharing hosting duties: Serena of Savvy Verse & Wit, me, and newest to the team, Emma at Words and Peace. Warning: Mailbox Monday can lead to envy, toppling TBR piles and humongous wish lists.

I had no purchases other than two for one credit at Audiobooks.com.
I also made my VIP selection at Audiobooks.com.
I didn't get any free Kindle titles again this week.
Are your mailbox and TBR piles blooming?


NONE
Won

NONE
Purchased

1/28/2023 Two for One Credit at Audiobooks.com.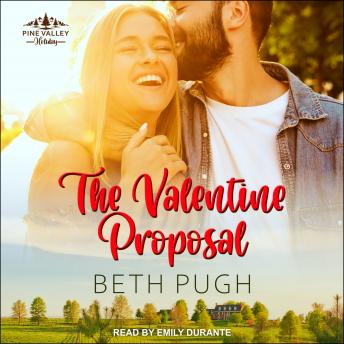 The Valentine Proposal
Pine Valley Holiday Series, Book 1
By: Beth Pugh
Narrated by: Emily Durante
Duration: 7 h 38 min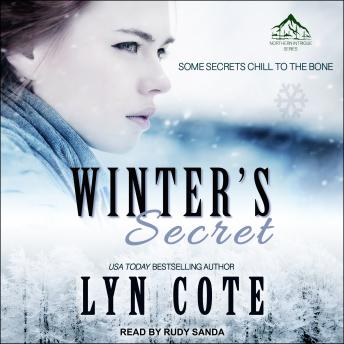 Winter's Secret: Clean Wholesome Mystery and Romance
Series: #1 of Northern Intrigue
Written by: Lyn Cote
Narrated by: Rudy Sanda
Duration: 9 h 31 min
Free

1/28/2023 Audiobooks.com VIP free audio.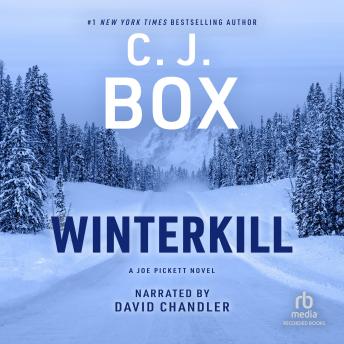 Winterkill
Series:#3 of Joe Pickett
Written by: C. J. Box
Narrated by: David Chandler


Duration: 11 h 27 min




No new titles added to Kindle library. Free titles often found at Bookbub, Book Adrenaline, Ereader News Today, Inspired Reads, or Kindle ebooks.