I am linking with Sunday Post at
Caffeinated Book Reviewer.
It's Monday! What Are You Reading? now at
The Book Date (at Wordpress)
What Are You Reading? is where we gather to share what we have read this past week and what we plan to read this week. It is a great way to network with other bloggers, see some wonderful blogs, and put new titles on your reading list.

My desk seems to be covered with files right now. I need to buckle down and prepare about eight or so probate files. Then I need to update status on ten or so litigation files.
The stock market took a dip last week which has been anticipated. I had hoped it would wait until the end of March but I have been making preparation to go through a deeper dip.



Hubby made monkey bread (yummy) for the office this Thursday

and banana bread (yum) for us on Saturday.

I think we are starting to get spring weather with temperatures this week - 42 to 81; three possible days of rain.


My listening was good again this past week. I finished two audiobooks and one NetGalley; posted four reviews and my usual memes.
I visited 18 blogs last week.
Shout Out
this week to
THE READING DEVIL
. Penelope exudes energy and invites guests to join her "on my journey through the YA/adult book world!"
Don't forget- Audible is offering free children's titles during these days at home.
Audiobooks.com is also offering free listens for children.
These were last week's posts:
Finished Reading:
1. Audible/Smartphone (A2021)

Dorothy: A Madcap Regency Romance
The Fairweather Sisters, Book 3
By: Anya Wylde
Narrated by: Deryn Oliver
Length: 7 hrs and 2 mins
Release date: 12-30-20
This is a fun "madcap" romance.
Source: February 2021 Author Code.
Click on book title for full description.
2. Audible/Smartphone (ATBR)
Murder of Crows
A Novel of the Others
By: Anne Bishop
Narrated by: Alexandra Harris
Length: 14 hrs and 13 mins
This is a series which I really enjoy.
Source: 8/8/2020 July Audible Credit.
Publisher's Summary
Return to New York Times best-selling author Anne Bishop's "phenomenal" (Urban Fantasy Investigations) world of the Others - where supernatural entities and humans struggle to co-exist, and one woman has begun to change all the rules.…
After winning the trust of the terra indigene residing in the Lakeside Courtyard, Meg Corbyn has had trouble figuring out what it means to live among them. As a human, Meg should be barely tolerated prey, but her abilities as a cassandra sangue make her something more.
The appearance of two addictive drugs has sparked violence between the humans and the Others, resulting in the murder of both species in nearby cities. So when Meg has a dream about blood and black feathers in the snow, Simon Wolfgard - Lakeside's shape-shifting leader - wonders if their blood prophet dreamed of a past attack or a future threat.
As the urge to speak prophecies strikes Meg more frequently, trouble finds its way inside the Courtyard. Now, the Others and the handful of humans residing there must work together to stop the man bent on reclaiming their blood prophet - and stop the danger that threatens to destroy them all. ©2014 Anne Bishop (P)2014 Penguin Audio
3. Kindle App on/Smartphone (NG2020)
Time of the Rose
by Bonita Clifton
This is a traditional (originally written in 1994) romance with suspense and time travel complications.
Source: NetGalley 2020.
Click on book title for full description.
Currently Reading:
1. Audible/Smartphone (ATBR)

Black Ops Expeditionary Force, Book 4
By: Craig Alanson
Narrated by: R. C. Bray
Length: 16 hrs and 44 mins
I decided to go with another fav series.
Source: 3/8/2020 Two For One Credit Sale at Audible.
Publisher's Summary
The elite crew of the pirate ship UNS Flying Dutchman had a simple mission: determining whether the Thuranin are sending another starship to Earth. Along the way, they became sidetracked by securing a future for the UNEF troops on the planet Paradise. When asked whether Earth was now safe, their ancient alien AI responded "Not so much"...now they have to deal with the consequences.
©2017 Craig Alanson (P)2017 Podium Publishing.
2. eBook/Kindle App (Author 2021)

Frosted (Regency Retold #2)
by M.C. Frank

I am just starting this
romance adventure.
Source: Received from author. Release date is February 20, 2021. My review will post before March 12.
Click on book title for full description.
The audiobook is longer and the ebook takes longer for me to read so I may not get to a third book this week. We'll see.
February 28, 2021 - I love seeing new things each time I read the Bible. I am glad to still be current with morning reading.
I am reading/listening the NLT Tyndale version of the Bible on You Version App so Hubby and I are reading the same passages each day.
I finished the 21-day study:
Open Heaven: 21 Days of Fasting and Prayer.

I completed three books and remain up to date on review postings.
NetGalley shelf is still at 11. (I might allow myself to look again once I go below 10.)
Two author titles remaining in queue.
(Plus a few that I received from newsletter sign-ups, not specific review requests.)
Still many titles through InstaFreebie and many new author requests I haven't replied to.
Welcome to Mailbox Monday.
Mailbox Monday is a gathering place for readers to share the books that came into their house last week and explore great book blogs. This Meme started with Marcia at A Girl and Her Books (fka The Printed Page) and after a tour of hosts has returned to its
permanent home
at
Mailbox Monday
. Thanks to the ladies sharing hosting duties: Leslie of
Under My Apple Tree
, Serena of
Savvy Verse & Wit
and (yours truly).
Warning: Mailbox Monday can lead to envy, toppling TBR piles and humongous wish lists.
No new review books this week.
I picked up my free VIP February selection at Audiobooks.com.
I downloaded the Christian Audio February free audio.
I added six free Kindle titles this week.
(Note these are in my Amazon library, NOT on my Kindle until I download and transfer them.)
Are your mailbox and TBR piles blooming?
NONE

NONE
NONE
2/27/2021 Audiobooks.com VIP February Selection.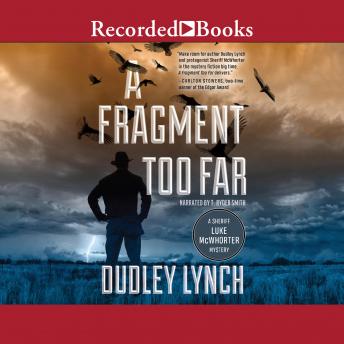 A Fragment Too Far
Written By: Dudley Lynch
Narrated By: T. Ryder Smith
Duration: 9 hours 26 minutes
February 2021 Download at ChristianAudio.com Healing Racial Trauma
Author Sheila Wise Rowe
Narrator Sheila Wise Rowe
Runtime 5.8 Hrs. - Unabridged
Six free Kindle titles this week: Four books from Author invitations at facebook:
Devolution: A Sam Jameson Espionage & Suspense Thriller by Lars Emmerich

Wolves and Daggers: A Steampunk Fairy Tale (Steampunk Red Riding Hood Book 1) by Melanie Karsak

Alphas and Airships: A Steampunk Fairy Tale (Steampunk Red Riding Hood Book 2) by Melanie Karsak

Windsworn, book one of Gryphon Riders Trilogy by Derek Alan Siddoway (I discovered I had this on my shelf since 2017)