I am linking with Sunday Post at
Caffeinated Book Reviewer.
What Are You Reading? is where we gather to share what we have read this past week and what we plan to read this week. It is a great way to network with other bloggers, see some wonderful blogs, and put new titles on your reading list.

I feel like I am in the "wash, rinse and repeat" cycle of busy weeks. Fortunately I started the week with a nice family visit for Sunday dinner and Monday lunch.


We remembered to get a pic after enjoying dinner.
My brother and his significant other are at the far end.
My stepmom's service dog, Sofie, fit right in for the picture.


My Stepmom, my local girls (daughter and granddaughters), and me.


I continue with my previous prayer lists.

We had some rain today but not stormy as expected. The church postponed a Family Festival event a week because we expected the weather to be much worse.
We'll be in low 80s during the days this week and lows in high 50s during the nights..


This week I enjoyed one last #Fraterfest audio and then a longer audio epic tale. I slipped in three review posts at the end of the week, and my regular Memes.

I visited 16 blogs last week.
Shout out this week to MY OWN BOOKSHELVES. It looks like the blog is primary on romance. Karen says: "I am passionate about reading. What you will find here are my thoughts on all things in literary world."

Audible offerings for free children's titles ended June 30, 2021.
Audiobooks.com is still sharing some free listens for children.

These were the posts last week:

Finished Reading:
Final #Fraterfest title:
1. Audio Smartphone (ATBR)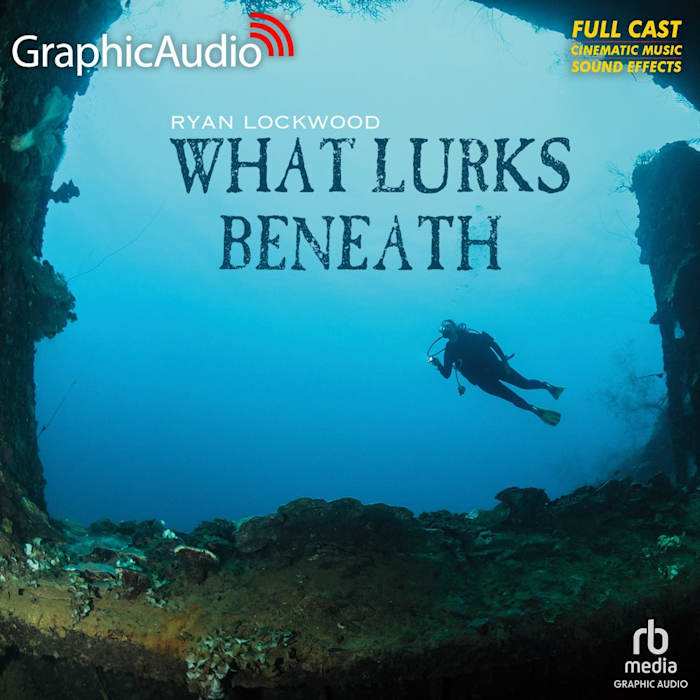 What Lurks Beneath [Dramatized Adaptation]
Written by Ryan Lockwood
Narrated by Collected Narrators
This is an entertaining horror in the depths story.
Source: October 27th, 2021 Chirp Purchase $3.99.
Click on book title for full description.
2. Audio Smartphone (ATBR)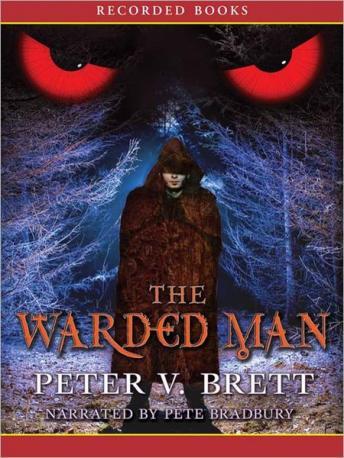 The Warded Man
Written By: Peter V. Brett
Narrated By: Peter Bradbury
Publisher: Recorded Books
Date: December 2009
Duration: 18 hours 16 minutes
This is a very engaging Epic
Source: 10/16/19 Audiobook.com VIP.
Click on book title for full description.
Currently Reading:
1. Audible Smartphone (ATBR)
White Wasteland
A Black Autumn Saga (White Wasteland Series, Book 1)
By: Jeff Kirkham, Jason Ross
Narrated by: Kevin Pierce
Length: 12 hrs and 50 mins

I chose this for "Autumn" title and because I'm ready for a Post Apocalyptic. Source: 3/3/22 New-to-Me series purchased at Audible Sale for $3.74.
Publisher's Summary
As winter descends on a broken nation, the Homestead survival compound squares off against Mother Nature and an unstoppable wave of human suffering against a violent flu, coupled with desperate mobs and a fanatical warlord.
The Special Forces warriors and their civilian fight force face a moral collapse at home as the founder of the Homestead struggles with the demons of his own, while a secretive group of Homestead women follow their hearts into uncharted waters, tossing the fragile community into further turmoil.
Strange visions, precarious faith, and troubled dreams gnaw at the Homestead, but are keys to their survival buried in their inmost truths?
The saga of Black Autumn continues in book one of the White Wasteland Series.
©2021 Jeff Kirkham, Jason Ross (P)2021 Jeff Kirkham, Jason Ross
2. Audio Smartphone (ATBR)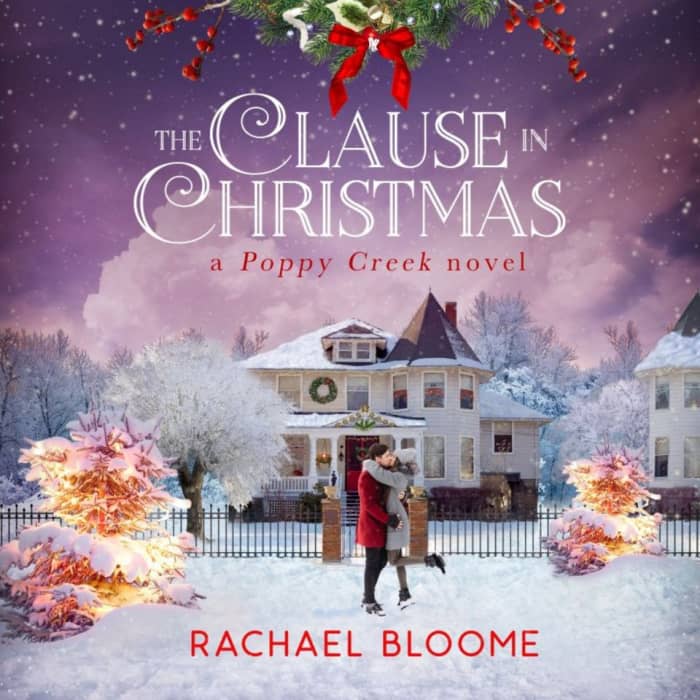 The Clause in Christmas
by Rachael Bloome
Read by E.L. Beckett
Run Time 8h 15min
I'm ready to enjoy some Christmas reading.
Source: 12/16/2021 purchase at Chirp for $1.99.
Publisher Description
An unexpected inheritance. A pesky clause in the will. And 25 days to avoid falling in love…
Cassie Hayward hates Christmas. Especially this year.
No job. Flat broke. And an ex most definitely on the naughty list.
The unexpected inheritance of a charming Victorian cottage in the small town of Poppy Creek may be the Christmas miracle Cassie needs.
Except for one itty-bitty problem: a clause in the will.
To inherit the house, Cassie must complete a series of festive tasks every day in December leading up to Christmas. All overseen by the handsome, Christmas-loving lawyer Luke Davis.
Luke is as strong and steady as the bespoke furniture he crafts as a hobby. He has to be. Stepping into his late father's shoes as the town lawyer comes with a sleigh full of responsibilities. Which means the captivating stranger collecting her inheritance is a distraction he can't afford.
As the unlikely pair complete the daily tasks, their hearts begin to soften. But will the wounds from their pasts—and an unexpected visitor—steal what little hope they have left?
Find out in this heartwarming holiday romance.
October 30, 2022 - I am continuing up to date and love that I learn new things each time I read/listen to the scriptures. I get excited watching the devotion videos. The Bible Reading Plan is:
BibleProject | One Story that Leads to Jesus
. It really soothes me to read/listen to the pieces each day.
No new study this past week.
I read two audio titles and reviewed three so I am making slow progress but still need to review: 10 books (plus 7 children's books). I keep working on these. :-)

NETGALLEY STATUS--
Back to the three old ebook titles. I will probably end up letting A Place Called Armageddon go as DNF.
I have one author reviews in my queue that I need to start reading on my computer.
(Plus a few that I received from Facebook links and newsletter sign-ups, not specific review requests.)
Still many titles through InstaFreebie and many new author requests I haven't replied to.
Welcome to Mailbox Monday.
Mailbox Monday is a gathering place for readers to share the books that came into their house last week and explore great book blogs. This Meme started with Marcia at A Girl and Her Books (fka The Printed Page) and after a tour of hosts has returned to its
permanent home
at
Mailbox Monday
. Thanks to the ladies sharing hosting duties: Serena of
Savvy Verse & Wit
, me and new to the team, Velvet at
vvb32reads
.
Warning: Mailbox Monday can lead to envy, toppling TBR piles and humongous wish lists.

No new review titles this week.
I picked two for one Credit deal on mystery thriller at Audiobooks.com.
I found two post -apocalyptic on Audible Plus.
One free Kindle title this week.
Are your mailbox and TBR piles blooming?

NONE
Won

NONE
Purchased

10/29/2022 Two for one Credit deal on mystery thriller at Audiobooks.com
.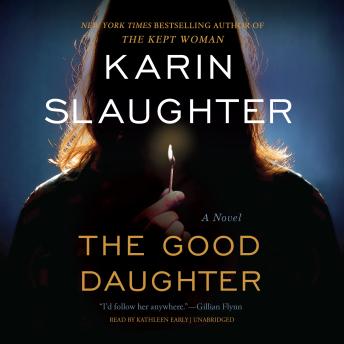 The Good Daughter, A Novel
By: Karin Slaughter
Narrated by: Kathleen Early

Series: The Good Daughter, Book 1
Duration: 17 hrs and 52 mins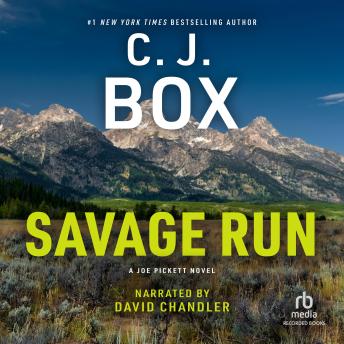 Savage Run
A Joe Pickett Novel, Book 2
By: C. J. Box
Narrated by: David Chandler
Duration: 8 hours 51 minutes
I found these two on Audible Plus. I have book one of the Extinction Cycle series.
Extinction Inferno: Extinction Cycle: Dark Age, Book 2
By: Nicholas Sansbury Smith , Anthony J. Melchiorri
Narrated by: R.C. Bray
Series: Extinction Cycle: Dark Age, Book 2
Length: 10 hrs and 29 mins
Whispers of Ash
The Whispers of Ash Series, Book 1
By: Adrian J. Smith
Narrated by: Raphael Corkhill
Series: The Nameless, Book 1
Length: 11 hrs and 15 mins
One Free Kindle Title:
(Seen at The Book Connection through Mailbox Monday link.)
One new title added to Kindle library. Free titles often found at Bookbub, Bookfun, Book Adrenaline, Ereader News Today, Inspired Reads, Pixel of Ink or Kindle ebooks.