I am linking with Sunday Post at
Caffeinated Book Reviewer.
What Are You Reading? is where we gather to share what we have read this past week and what we plan to read this week. It is a great way to network with other bloggers, see some wonderful blogs, and put new titles on your reading list.
It looks like I will continue to work remotely for November. My d-i-l next round of four days, 9 hours a day, chemo is outpatient starting 11/8. I can help with the driving and the week after. Then I may as well stay to share Thanksgiving before returning home in December.

Please excuse the photo as it includes a word I don't use much myself.
However, the circumstances were too good not to share.
If you are familiar with a site called WOOT, they run specials when you can buy a BOC or "bag of crap" because it is a crap shoot what you will get.
My son recently got one with some very good items in it including this bag which has to make you laugh --- and wish you could follow the instructions.





My continuing prayers include prayers for more unity in all nations, a calmer social atmosphere, and for revival. We are also continuing prayers for family and church.
I am praying that people would study the history of the Israel and Palistine nations more before they do all this protesting and particularly I pray that no one would seek the annihilation of another people. Prayers for Israel and Gaza and all the innocents who are being impacted by the war.

The weather here was beautiful until last night. Rain Saturday brought in the cold front so we went from a lovely 73 to 45 in a short time. It stayed rainy and cold all day. I didn't bring really cold weather clothes so I hope it doesn't get much colder.


I only finished one audio and I have an ebook and audio I hope to finish before the end of the month. I managed to post two reviews, my Sunday Encouragement post and last weeks' Sunday/Monday post
I hope to post my September Wrap Up early this coming week.

I visited 15 blogs last week but still no Shout out lined up. (The time went to posting all the incoming books below.)

Audiobooks.com is still sharing some free listens for children.
Finished Reading:
1. Audible on Smartphone (ATBR).
Nights of the Living Dead
An Anthology
By: Jonathan Maberry - editor, George A. Romero - editor, Gabrielle de Cuir - director
Narrated by: full cast
Length: 11 hrs and 53 mins
I enjoyed many of the stories. Some were too full of bad language.
Source: July 2021 Audible Plus Catalog.
Click on book title for full description.
Currently Reading:

1. Kindle App on Smartphone (eBTBR)

Outage Boxed Set: Books 1-3
(Outage Horror Suspense Series)
by T.W. Piperbrook
I am still working on this horror story.
I am into Book 3.
Source: 2/28/2013 free Kindle.
Click on book title for full description.


2. Audio on Smartphone (ATBR).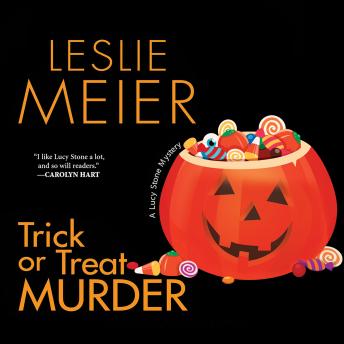 Trick or Treat Murder

Author Leslie Meier
Narrator: Karen White
Duration: 7 h 17 min


This is my Halloween listen. I am not quite half way.
Source: 10/1/2022 VIP Audiobooks.com.
Summary
The locals in Tinker's Cove are busy planning haunted-house parties and ghostly galas, and Lucy Stone is whipping up orange-frosted cupcakes, recycling tutus for her daughters' costumes, helping her son with his pre-teen rebellion, and breast-feeding her brand-new baby. But amid the fun, something really scary is going on: An arsonist is loose, and when the latest fire claims the life of the owner of the town's oldest house, arson turns into murder. While the townsfolk work to transform a dilapidated mansion into a haunted house for the All-Ghouls festival, the hunt for the culprit heats up. Trick-or-treat turns deadly as digging in all the wrong places puts Lucy too close to a shocking discovery that could send all her best-laid plans up in smoke...
3. Audible on Smartphone (ATBR).
Upland Autumn: Birds, Dogs, and Shotgun Shells
By: William G. Tapply
Narrated by: Clay Teunis
I decided to read my Autumn title before it gets any colder,
since it is already beginning to feel like winter to me.
Source: November 2020 Audible Plus.
Publisher's summary
Tales of New England bird hunting by an acclaimed novelist and sportsman.
In this collection of original stories, highly acclaimed novelist and outdoor writer William Tapply shares his finest stories of bird hunting in the Northeast country. Every season for over 30 years, Tapply has hunted the fields and backcountry of New England. Tapply's warmth and knack for evoking the subtle, telling details of the places and hunts that he loves will stir a new appreciation and excitement in every listener.
With his dog Burt, Tapply takes the listener out to his best spots. These are hard-charging tales of success and disappointment, anticipation, and triumph - familiar feelings to any experienced hunter. Tapply combines passion, wisdom, and wit in the nearly twenty stories presented in Upland Autumn. With rich prose and Tapply's strong eye for detail, this book is a fine testament to bird hunting, bird hunters, and the rugged country that they tread each and every season. For those who love to hunt and those who simply love great outdoor writing, this is Upland Autumn.
©2009 William G. Tapply (P)2012 Audible, Inc.
October 29, 2023
- I am doing the daily readings of BibleProject plan:
The Full Story - "From the beginning to the Amen"
. My reading this week was in Galatians - a wonderful book that reiterates we are saved by faith and not what we can do ourselves.
I finished one book and posted two reviews. I am now behind only with 11 reviews to post. I plan to do short reviews for the Fraterfest books.
NETGALLEY STATUS--
I have an older audio on my shelf I should listen to soon.
I still have the two old NetGalley ebook titles, one is horror so I hope to read it after I finish my current ebook.
Other Sources: I have a dozen or so books that I received from Facebook links and newsletter sign-ups, not specific review requests. plus many titles through InstaFreebie over the past few years.
Welcome to Mailbox Monday.
Mailbox Monday is a gathering place for readers to share the books that came into their house last week and explore great book blogs. This Meme started with Marcia at A Girl and Her Books (fka The Printed Page) and after a tour of hosts has returned to its

permanent home

at Mailbox Monday.

Thanks to the ladies sharing hosting duties:

Serena of Savvy Verse & Wit, me, and newest to the team, Emma at Words and Peace. Warning: Mailbox Monday can lead to envy, toppling TBR piles and humongous wish lists.


No new review titles this week.
I selected my Audiobooks.com VIP choice and used a 2 for 1 credit this week.
I found books on sale everywhere: two at Audible (Daily Deal and sale); 7 at Chirp; and 3 more at Audiobooks.com.


I also picked up more Audible Plus titles which I will link in next week.
No new Kindle titles this week. Are your mailbox and TBR piles blooming? NONE




Purchased


10/28/2023 Audiobooks.com Two for One Credit.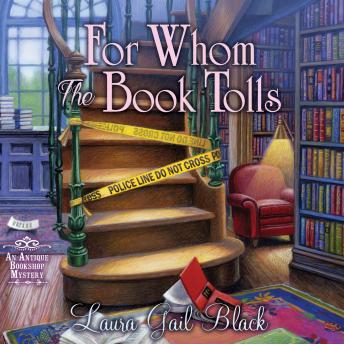 For Whom the Book Tolls
SERIES: #1 of Antique Bookshop Mystery
WRITTEN BY: Laura Gail Black
NARRATED BY: Susan Boyce
DURATION: 8 hours 5 minutes
(Love this cover and title)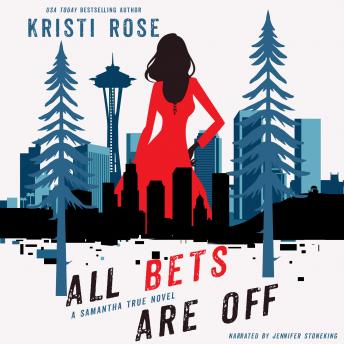 All Bets Are Off
SERIES: #2 of The Samantha True Mysteries
WRITTEN BY: Kristi Rose
NARRATED BY: Jennifer Stoneking
DURATION 8 hours 57 minutes
(I enjoyed book 1.)

10/29/2023 Daily Deal at Audible $1.99.
The Vanishing Hour
By: Seraphina Nova Glass
Narrated by: Brittany Pressley
Length: 8 hrs and 28 mins
(Looks like a good thriller.)
10/29/2023 On Sale at Audible $4.99.
You Have Been Judged
Series: Judge, Jury, & Executioner, Book 1
By: Craig Martelle, Michael Anderle
Narrated by: Chloe Cannon
Length: 6 hrs and 34 mins
(I like these authors and the blurb.)

10/29/2023 Chirp 7 books for $18.93.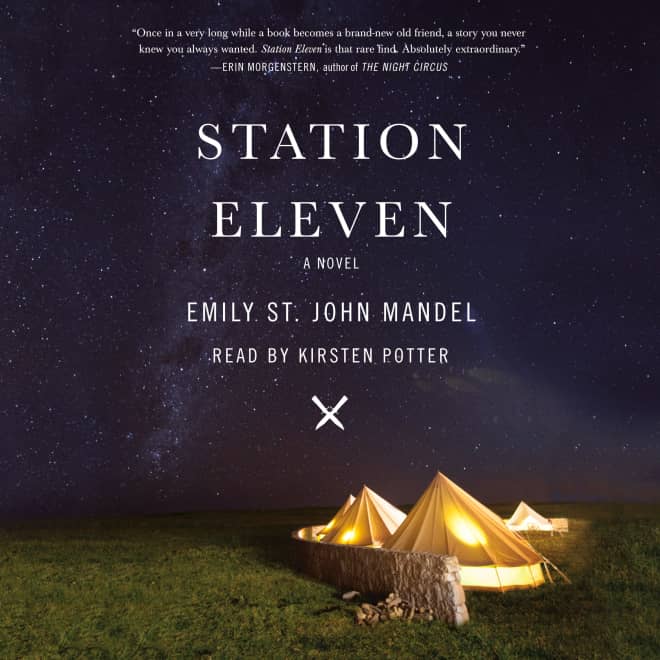 Station Eleven
Written by Emily St. John Mandel
Narrated by Kirsten Potter
Run Time 10h 41min
$20.00
$4.99
(A dystopian I have wanted for a while.)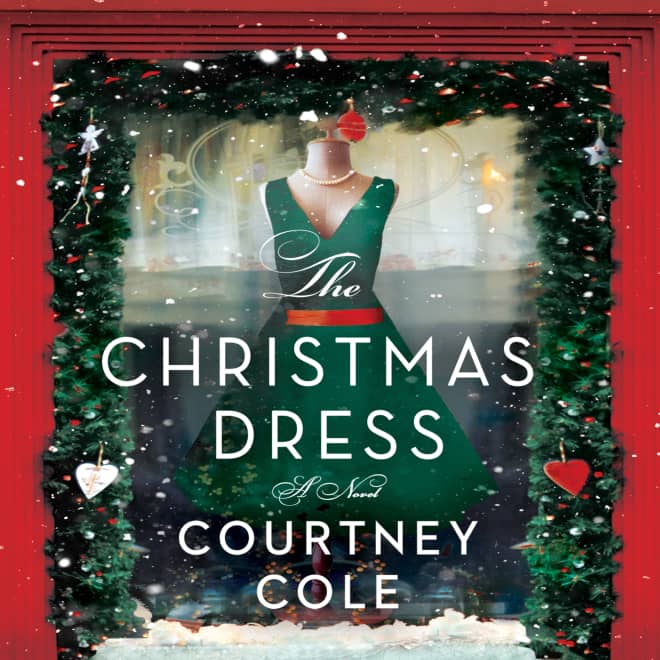 The Christmas Dress
Written by Courtney Cole
Narrated by Bailey Carr
Run Time 8h 24min
$24.99
$4.99
(This sounds like a nice Christmas read.)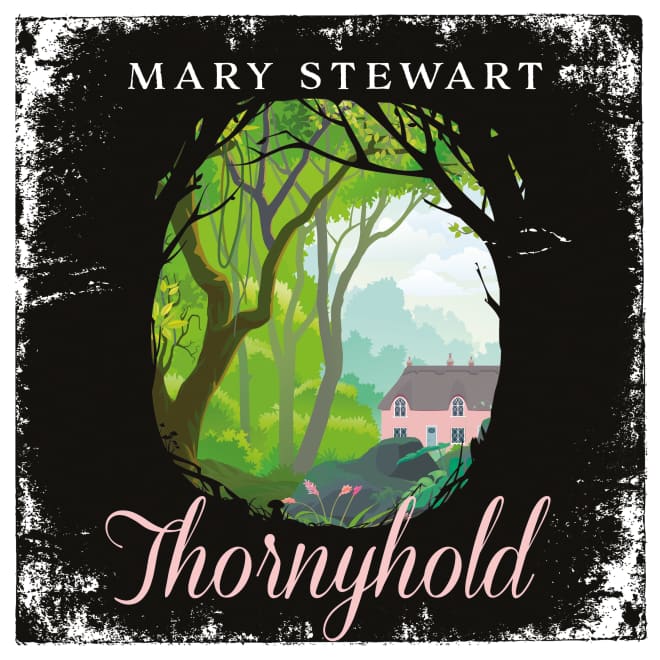 Thornyhold
Written by Mary Stewart
Narrated by Jilly Bond

Run Time 7h 16min
$24.99
$3.99
(I started my avid reading with this author.)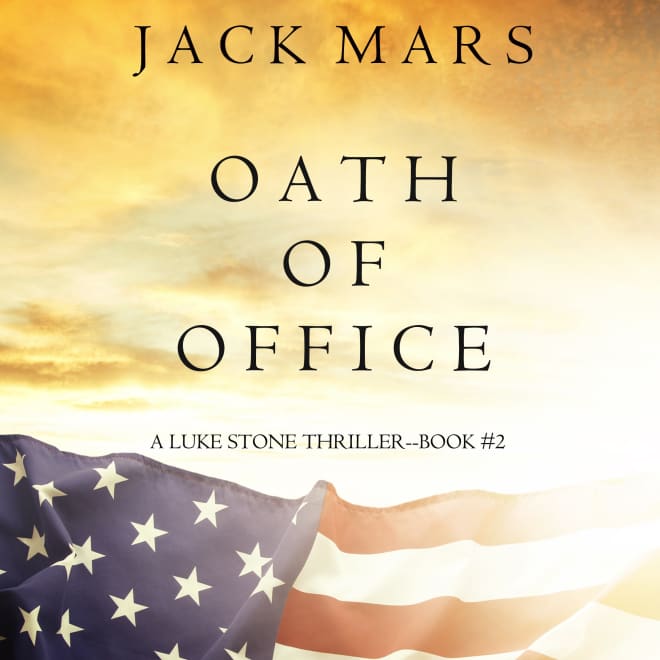 Oath of Office (a Luke Stone Thriller—Book #2)
Written by Jack Mars
Narrated by K.C. Kelly
Run Time 8h 33min
$4.99
$1.99
(I got book 1 for free and it looks like a style story I will like.)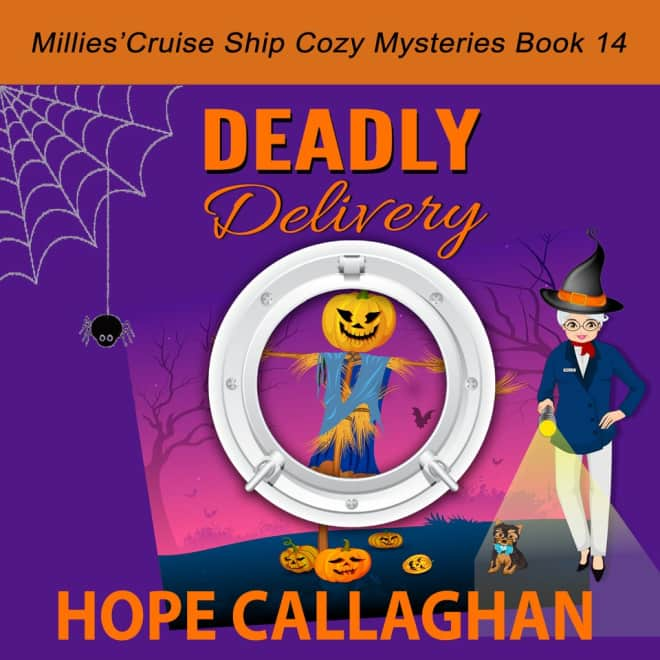 Deadly Delivery
Written by Hope Callaghan
Narrated by Naomi Rose-Mock
Run Time 4h
$14.99
$0.99
(I am planning ahead for next year's Fraterfest.)
Paranormals of Avynwood: Volume I
Written by Michelle Dare
Narrated by Sarah L. Colton & Troy Duran
Run Time 34h 10min
$25.00
$0.99
(I like paranormals and this has a variety.)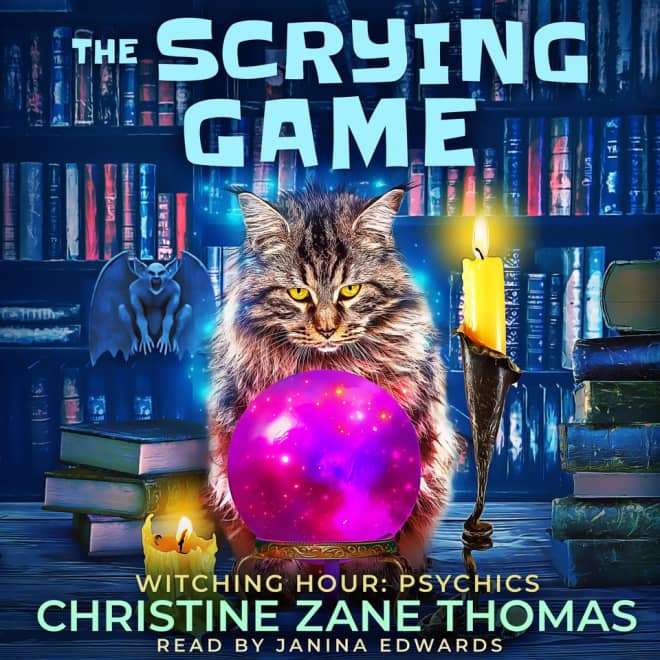 The Scrying Game
Written by Christine Zane Thomas
Narrated by Janina Edwards
Run Time 4h 54min
$8.99
$0.99
(This looks like another good title for next October.)
10/29/2023 3 books on sale at Audiobooks.com, 2 for $1.00 and the 3rd for $4.99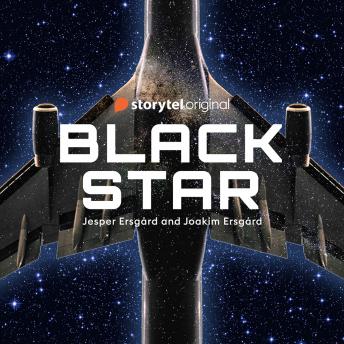 Black Star - Book 1
Series: #1 Of Black Star
Written By: Joakim Ersgård, Jesper Ersgård
Narrated By: William Hope
Duration 9 Hours 12 Minutes
(I've eyed this series a few times and thought I'd try it for $1.00)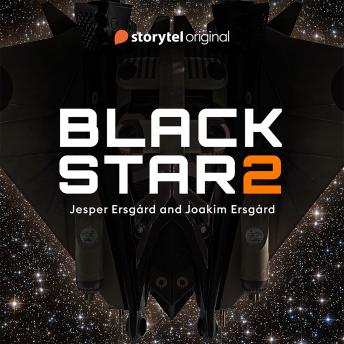 Black Star - Book 2
Series: #2 Of Black Star
Written By: Joakim Ersgård, Jesper Ersgård
Narrated By: William Hope
Duration 9 Hours 17 Minutes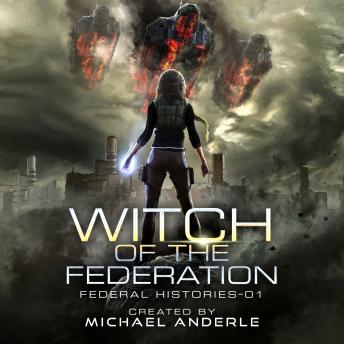 Witch Of The Federation I
Series: #1 Of Federal Histories
Written By: Michael Anderle
Narrated By: Jesse Vilinsky
Duration 19 Hours 26 Minutes
(I like the sound of this.)
Free

10/28/2023 Audiobooks.com VIP free selection.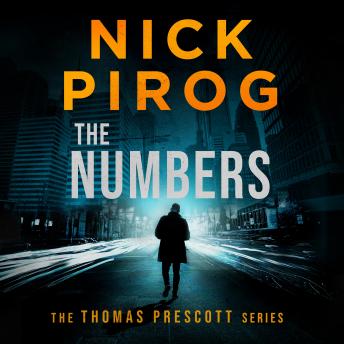 The Numbers
SERIES:#6 of The Thomas Prescott Series
WRITTEN BY: Nick Pirog
NARRATED BY: Johnny Heller
DURATION 9 hours 32 minutes
(Says #6 but also says its the prequel so I thought I'd try it.)
10/29/2023 Chirp Free.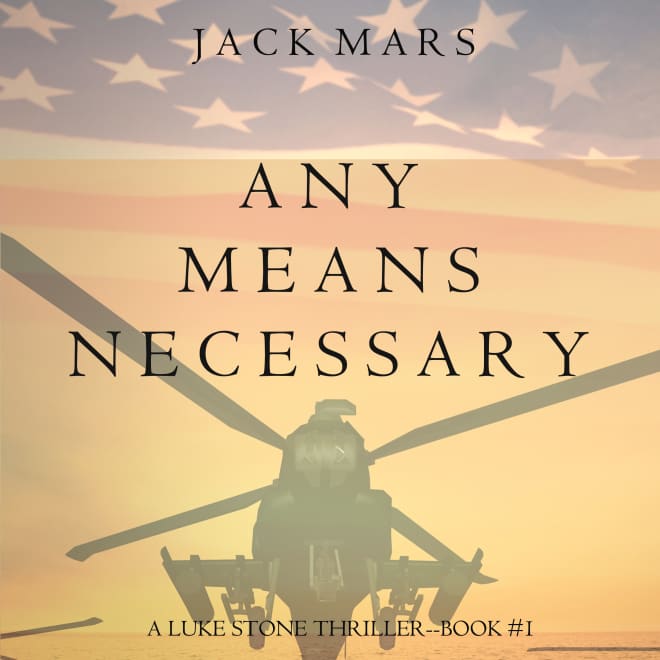 Any Means Necessary (a Luke Stone Thriller—Book #1)
Written by Jack Mars
Narrated by K.C. Kelly
Run Time 9h 7min
(A free thriller.)
No new title added to Kindle library. Free titles might be found at
Bookbub
,
Book Adrenaline
,
Ereader News Today
,
Inspired Reads
, or
Kindle ebooks
.