I am linking with Sunday Post at
Caffeinated Book Reviewer.
What Are You Reading? is where we gather to share what we have read this past week and what we plan to read this week. It is a great way to network with other bloggers, see some wonderful blogs, and put new titles on your reading list.
I am feeling much better having I worked from home through Wednesday and moved any appointments off another two weeks. No one else in the office got ill from COVID last week although one of the staff had a viral infection with cold symptoms.

We will be in between the two offices this coming week as we transition back. The plumbing was done by Friday and the phone people have pulled the line into the building. We have boxed our files and 'stuff' and the desks are ready to be moved. Next week I hope to have some "Finished Construction" photos.



This is the photo I wanted to share after my Illinois visit.

The family, including me, participated in the local library summer reading program. The Illinois crew have the blue "Read Beyond the Beaten Path" shirt. I got the "Reading Colors Your World" T-shirt since I was very late to the challenge.

The twins are on either end (standing on the deck). The elder child in the middle looks shorter because she is down on the sidewalk with the adults.
My son managed to get the dogs in the photo too, even though they didn't read.


I continue with my previous prayer lists.

Repeat: Our temps are still running mid 80s to 90s with regular showers.

I enjoyed two more audios. I posted three reviews and my usual memes.

I
visited 16 blogs last week.

Shout Out today:
FIRST OF ALL.
Victoria says she "When I share with my readers, I share my personal experiences and hopefully give them 'news they can use.'"
Audible offerings for free children's titles ended June 30, 2021.
Audiobooks.com is still sharing some free listens for children.
These were the posts over the past two weeks:
Finished Reading:
1. Audio Chirp App Smartphone (ATBR)
The Road to Paradise
A Vintage National Parks Novel
Written by Karen Barnett
Narrated by Ann Richardson
Run Time 10h 9min
This is a nice Christian fiction with gentle romance and just a little suspense.
Source: 9/5/2021 Chirp $2.99.
Click on book title for full description.
2. Audible Smartphone (ATBR)
Commune: Book Four Commune Series, Book 4
By: Joshua Gayou
Narrated by: R.C. Bray
Length: 22 hrs and 7 mins
This kept me up when I should have been sleeping.
Source: 11/18/2021 Audible October Credit.
Click on book title for full description.
Currently Reading:
1. Audio Audiobooks App Smartphone (ATBR)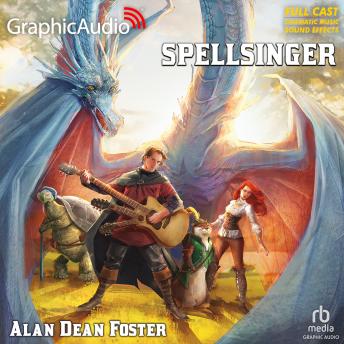 Spellsinger [Dramatized Adaptation]
By Alan Dean Foster
Narrated by: Multi
Duration: 8 hours 1 minutes
This is a fun fantasy listen.
Source: 3/14/2021 Two for One Young Adult Credit Deal at Audiobooks.com.
Summary:
Snatched through a portal into a land of magic, a young musician must use a mysterious, multistring duar to rescue the world into which he has fallen before he can return to his own. Jonathan Thomas Meriweather is a typical college student, interested in girls, music, and an occasional taste of reefer. But when a journey through an interdimensional portal lands him in a world of talking animals and ominous sorcery, he finds he is on a very different trip indeed. Here, when he plays a strange instrument called a duar, peculiar things happen: powerful magic that may be the only way to stop a dark force that threatens his new world-and his old one. Reluctantly, he finds himself teaming up with a semi-senile turtle wizard; a thieving, backstabbing otter; and a bewildered Marxist dragon to rally an army for the war about to come. Spellsinger, the first in Alan Dean Foster's eight-book Spellsinger series, introduces a world of magic and mayhem, where animals are people and plunging ahead no matter what the consequences may be the only way to survive.
2. Audible Smartphone (ATBR)
Double Share
A Trader's Tale from the Golden Age of the Solar Clipper, Book 4
By: Nathan Lowell
Narrated by: Jeffrey Kafer
Length: 9 hrs and 51 mins
Release date: 09-13-16
I like this series which provides an easy listen.
Source: 9/18/2021 Audible August Credit.
Publisher's Summary
An inexperienced officer. A dysfunctional ship. Life in the Deep Dark just got a whole lot harder.
In his first assignment as an officer, Ishmael Horatio Wang finds himself fresh out of school, wet behind the ears, and way out of his depth. Aboard the William Tinker the senior officers are derelict and abusive, the crew demoralized and undisciplined, and change unwelcomed and dangerous. Can Ishmael use what he learned aboard the Lois McKendrick to help the crew find the ship's heart? Or will he discover that bucking the system may come at too high a price? Return to the Deep Dark with Ish in this fourth installment of the award-winning Solar Clipper series, as he makes the transition from crew to officer.
©2013 Nathan Lowell (P)2016 Podium Publishing
I am sure I will get to another audio but I haven't decided yet. I am thinking mystery.
August 28, 2022 - I am on track and continue to enjoy the informative videos in The Bible Reading Plan is:
BibleProject | One Story that Leads to Jesus
. It really soothes me to read the pieces each day.
No new study this week.
I still have 5 books to review plus 7 children's books. I will have to push to catch up.

NETGALLEY STATUS-- One new short audio book.
My NG shelf is back to the three old ebook titles. I will probably end up letting A Place Called Armageddon go as DNF.
I don't have any author reviews in my queue right now.
(Plus a few that I received from Facebook links and newsletter sign-ups, not specific review requests.)
Still many titles through InstaFreebie and many new author requests I haven't replied to.
Welcome to Mailbox Monday.
Mailbox Monday is a gathering place for readers to share the books that came into their house last week and explore great book blogs. This Meme started with Marcia at A Girl and Her Books (fka The Printed Page) and after a tour of hosts has returned to its
permanent home
at
Mailbox Monday
. Thanks to the ladies sharing hosting duties: Serena of
Savvy Verse & Wit
, me and new to the team, Velvet at
vvb32reads
.
Warning: Mailbox Monday can lead to envy, toppling TBR piles and humongous wish lists.

One new Audio NetGalley title this week.
I selected my two August Audible credit titles.
Seven free Kindle titles this week.
Are your mailbox and TBR piles blooming?
***ATTENTION: Mailbox Monday is looking for a new host! If you're interested, please email savvyverseandwit AT gmail ***
8/27/2022 NetGalley Audio
Until Someone Listens
A Story About Borders, Family, and One Girl's Mission
by Estela Juarez; Lissette Norman
Narrated by Estela Juarez
Won

NONE
Purchased

8/28/2022 Audible Two August Credits: (a favorite series and the 1st in a new-to-me series)

Soul Taken
A Mercy Thompson Novel, Book 13
By: Patricia Briggs
Narrated by: Lorelei King
Length: 10 hrs and 33 mins
Release date: 08-23-22
A Borrowing of Bones
A Mercy Carr Mystery By: Paula Munier
Narrated by: Kathleen McInerney
Length: 11 hrs and 58 mins
Release date: 09-11-18
8/22/2022 - Amazon find

Sea of Shadows (USS Towers Trilogy Book 1)
Jeff Edwards
8/22/22 Author email Notice

The Secret Diary of a Magnificent Lady: A Historical Regency Romance Book (Charmed by Gracious Lords 2)
Norton, Aria
Amazon find
Her Glimmer of Hope: A Historical Western Romance Book
Carol Colyer
Amazon find
Without Sin (An Owen Day Thriller)
Rachel Ford
Facebook link
Gunner: A Fated Mates Paranormal Romance (Wolf Elite Shifters Romance Book 1)
Sedona Venez


8/24/22 Link notice from Author
The Shadow of a Ruthless Criminal: A Historical Western Adventure Book
Henry McConley
Amazon find
The Origins: A Scottish Medieval Romance (Crown & Crosses)
Violet Malvik
Seven titles added to Kindle library. Free titles often found at Bookbub, Bookfun, Book Adrenaline, Ereader News Today, Inspired Reads, Pixel of Ink or Kindle ebooks.