I am linking with Sunday Post at
Caffeinated Book Reviewer.
It's Monday! What Are You Reading now at
The Book Date (at Wordpress)
?
What Are You Reading, is where we gather to share what we have read this past week and what we plan to read this week. It is a great way to network with other bloggers, see some wonderful blogs, and put new titles on your reading list.
This was a better week althugh my secretary had a sick child in office several days and our clerk was out three days due to another death in her family.
I have the appointment with the eye specialist this week so I get to know what is best to do.
Our weather is hot, in the 90s again. We've prayed for rain and cooler weather.


I had a good week of reading/listening. We've ordered a new battery for my Kindle so I hope that will help. It should be in this week. I finished four audiobooks and one NetGalley. I posted two reviews on the blog and one on Goodreads. Also comments on another in the book highlight. I also posted the usual memes.
I visited 18 blogs last week.
Shout Out this week to
The Bookish Libra.
Suzanne is a bookworm, a 40-something lover of books (eclectic tastes) who also happens to be a wife and soccer mom.
Thank you to all the nice people who visit me.
These were last week's posts:
Finished Reading:
1. Audio/Smartphone (ATBR)
Genesis
By: Ken Lozito
Narrated by: Scott Aiello
Length: 8 hrs and 54 mins
This was a fast paced colony sci fi.
I'm still working on the TBR.
Source: 8/30/18 Audible Daily Deal $2.95.
Click on book title for full description.
2. Audio/Smartphone (ATBR)
Drums, Girls, and Dangerous Pie
By: Jordan Sonnenblick
Narrated by: Joel Johnstone
Series: Drums, Girls & Dangerous Pie, Book 1
Length: 4 hrs and 21 mins
This is a surprisingly touching listen!
Source: 4/30/2017 Audible Daily Deal $1.95.
Publisher's Summary
Thirteen-year-old Steven has a totally normal life (well, almost): He plays drums in the All-Star Jazz Band, has a crush on the hottest girl in school (who doesn't know he's alive), frequently finds himself sitting across from his school counselor (who bribes him with candy), and is constantly annoyed by his five-year-old brother, Jeffrey (who is cuter than cute). Oh, Steven has parents, too (the kind that embarrass him). But when Jeffrey gets sick, Steven's world is turned upside down as he is forced to deal with his brother's illness, his parents' attempts to keep the family in one piece, the band, overdue homework, girls, and of course, Dangerous Pie (yes, you have to listen to the book to find out what that is).
In a debut that has won raves, Jordan Sonnenblick digs deep into the heart of a family in crisis with humor, hope, and impressive sensitivity.
©2005 Jordan Sonnenblick (P)2011 Brilliance Audio, Inc.
3. Audio/Smartphone (ATBR)

Free College, Dude
By: The Wall Street Journal
Narrated by: Alexander Quincy
Length: 5 mins
No review but my summary is here.
Source: 9/9/2017 Free Audible.
This article discusses the problems with the "free college" plan as put forth by Hillary Clinton. Several points: although college tuition might be free, room and board are not and are not affordable for the less wealthy. Also, the college may be free to attend but the cost will be paid back by the recipient for years through taxes. The article noted that when Pell grants were increased (under President Obama), college prices also increased canceling out the advantage of the increases.


4. Audio/Smartphone (ATBR)
Light in August Free Bonus: Faulkner in 5 Minutes!
by Audible Staff
Oliver Wyman, Narrator
I enjoyed this quick listen. My review is linked above.
Source: 9/9/2017 Free Audible.
Publisher's Summary
William Faulkner: a titan of American literature. You probably already know all about his life and work, right? No? Don't sweat it! In five minutes, we'll bring you up to speed on this national treasure. First, we'll fill you in on a few key facts about his career, and then we'll hit five important aspects of his writing that are guaranteed to impress friends, family, and potential dates.
Faulkner in 5 Minutes! was written by a humble group of Faulkner fans from the Audible staff. We hope you enjoy this short piece and that it helps you get a little more out of Faulkner.
Be sure to check out our incredible performances of Faulkner's Light in August and The Wild Palms now.
©2010 Audible, Inc. (P)2010 Audible, Inc.
5. eBook/Kindle (NG2019)
Storm Rising
by Ronie Kendig
I totally enjoyed this intense, complex suspense.
Source: 2019 NetGalley.
Click on the book title for full description.
Currently Reading:
1. Audio/Smartphone (ATBR)
Death in the English Countryside
Murder on Location Series, Book 1
By: Sara Rosett
Narrated by: Sarah Mollo-Christensen
Series: Murder on Location Series, Book 1
Length: 6 hrs and 54 mins
I've enjoyed how this has started.
Source: 9/29/18 Audible Daily Deal $2.95.
Publisher's Summary
Location scout and Jane Austen aficionado Kate Sharp is thrilled when the company she works for lands the job of finding locations for a new film adaptation of Pride and Prejudice, but then her boss, Kevin, fails to return from a scouting trip to England. Kate travels to England to salvage Kevin's and the company's reputation before word gets out that he is missing.
Things go from bad to worse when Kate arrives in Nether Woodsmoor, a quaint village of golden stone cottages and rolling green hills, only to find no trace of Kevin except his abandoned luggage. Even the rumpled, easygoing local scout they consulted, Alex, doesn't know where Kevin might be.
Increasingly worried about Kevin and with an antsy director waiting for updates about the preproduction details, Kate embarks on a search that includes a pub-crawl and cozy cottages as well as stately country manors. But Kevin remains missing, and she begins to suspect that the picturesque village and beautiful countryside may not be as idyllic as they seem.
©2014 Sara Rosett (P)2018 Tantor
2. eBook/Kindle (NG2019)
May It Be So Forty Days with the Lord's Prayer
by Justin McRoberts; Scott Erickson
Released: September 24, 2019, I was holding off on this but I should have started it in August, not September.
I am looking forward to this.
Source: 2019 NetGalley.
Combining prayers in two languages--words and images--this contemporary prayer guide will help you spend time in conversation with God.
As people of faith, we all struggle at times to sustain a flourishing prayer life--a loss felt all the more keenly in these times of confusion, political turbulence, and global calamity. This unique book offers a timeless solution for the spiritual and skeptical alike.
Combining story-driven reflections with visual and written prayers, this simple 40-day prayer guide will help you reconnect with God as you rediscover your own ongoing conversation with Him. Using the familiar refrains in the Lord's Prayer as a guide, this groundbreaking resource invites you to reconnect with God creatively and organically.
3. eBook/Kindle (NG2019)
Fledgling
by Molly Harper
The first book was fun so this should be good too.
Source: 2019 NetGalley.
"Molly Harper's Changeling is masterful fantasy—a spunky Cinderella story with a heroine who's equal parts compassion, determination, and pure magical delight." —Rachel Vincent, author of the Soul Screamers series and The Stars Never Rise, on Changeling
Days away from completing her first year at Miss Castwell's Institute for the Magical Instruction of Young Ladies, Changeling-born Sarah Smith might just get away with posing as an upper-class Guardian girl named Cassandra Reed.
But strange visions of a Lightbourne destroyed by Miss Morton's revenant army keep Sarah from enjoying her achievement. Plus, the Mother Book, Sarah's one secret advantage and the ultimate entrée in Guardian society, suddenly stops revealing itself to her…putting her in a precarious position with the Guild. On top of all that, her former lady's maid left Miss Castwell's, and the new hire is, well, taking some getting used to.
If it weren't for her two best friends, Alicia McCray and Ivy Cowel, who will do anything to protect her secret, Sarah doesn't know if she'll make it another year. When the three girls take summer holiday with Alicia's family (chaperoned by an exacting and very disapproving Mrs. McCray), a relaxing vacation in Scotland is the last thing they'll find.
Mrs. Winter is thrilled that Sarah is spending time with the influential McCray family, but Sarah can't help but feel that her real purpose is to find other Changeling children like her, and free them to realize their own magic. Can she find genuine satisfaction in her accomplishments when she knows there are others like her out there who need her help? Will the three girls uncover the deeply-held secrets they're looking for in the mysterious mountains of Scotland? Will the Mother Book finally start talking to her again? And will Sarah come to understand the importance of her connection with Ivy and Alicia, and the true nature of her own power…before it's too late?
One Paris Summer
by Denise Grover Swank
On hold for now while I read some of my NetGalley titles. Then
I'll give it a little more time.
Click on book title for full description.
I'm continuing to pick titles from my list of TBR audiobooks under 10 hours.
I am deciding as I get to the next one although I have lined up some for
Fraterfest
(October 10-15).
September 29, 2019 - I am still enjoying the devotions and readings with the One Year Bible plan through You Version App. I finished a 5-day study this week:
Flourish In Identity
and plan to start a new plan tonight or Monday. [You can check out audio of the One Year Bible Plan on the
companion commentary online
.]
I completed five books and posted three reviews. I have three reviews to post this week.
I have been adding newer reviews to NetGalley, Goodreads, Amazon, and Audible. (Eventually, I will add older reviews.)
No change to author queue again this week.
My NetGalley shelf is now at 8 unread. My last feedback ratio was 93% which may be the best I'll ever get to unless adding a few more reviews/feedback ups that. I am now starting titles I received in July. [Plus I have 4 old titles (2012-13.)]
I have three author ebook titles left in queue. I plan to get caught up on these too- I better start soon.
Still many titles through InstaFreebie and many new author requests I haven't replied to.]
Welcome to Mailbox Monday.
Mailbox Monday is a gathering place for readers to share the books that came into their house last week and explore great book blogs. This Meme started with Marcia at A Girl and Her Books (fka The Printed Page) and after a tour of hosts has returned to its
permanent home
at
Mailbox Monday
. Thanks to the ladies sharing hosting duties: Leslie of
Under My Apple Tree
, Serena of
Savvy Verse & Wit
and (yours truly).
Warning: Mailbox Monday can lead to envy, toppling TBR piles and humongous wish lists.
No new review titles.
I remembered to pick a free Amazon Prime book this month.
Seven audios: two at Chirp; three Audiobook.com (one free) and two free Audible Originals.
I downloaded 20 free kindle titles this week. (Note these are in my Amazon library, NOT on my Kindle until I download and transfer them.) Are your mailbox and TBR piles blooming?
NONE
NONE
Purchased
9/22/19 Chirp Audio Deal Purchase $1.99: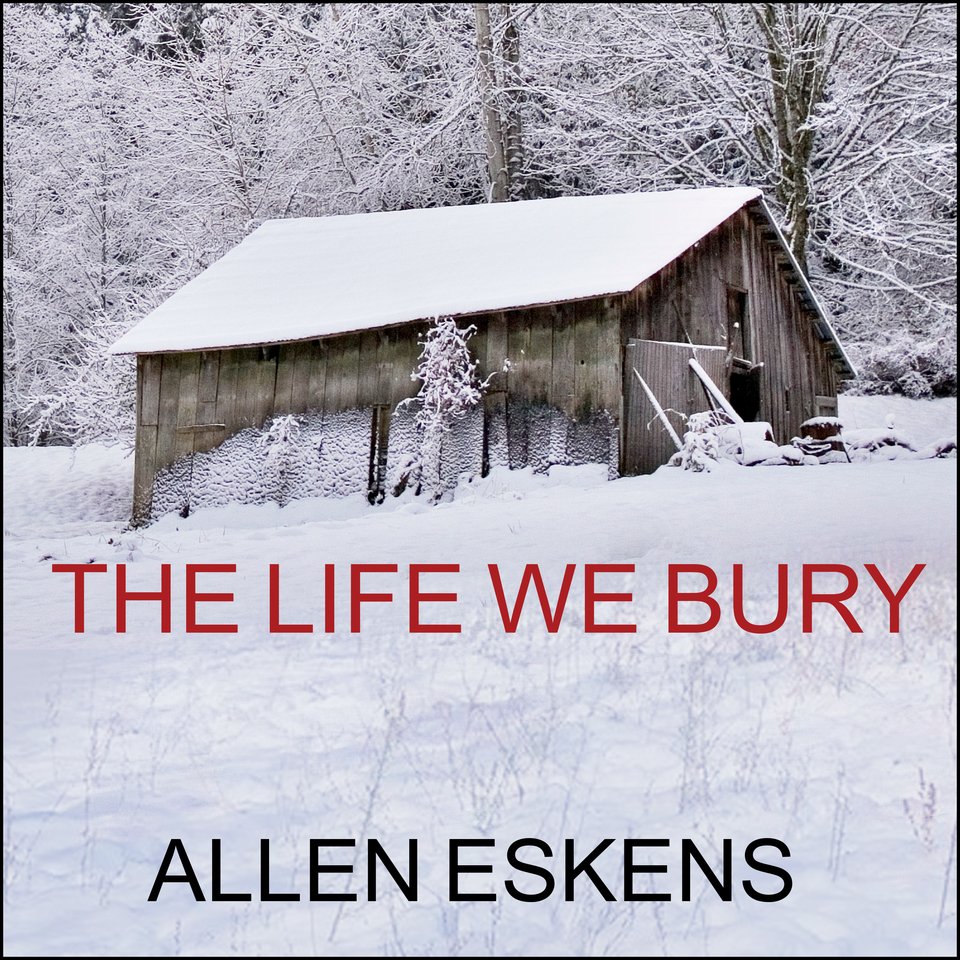 The Life We Bury
By: Allen Eskens
Narrated by: Zach Villa
Length: 8 hrs and 23 mins
I was interested in this suspense and the price is right!
9/22/19 Audiobooks.com Two for One Credit - Two Romantic Suspense titles: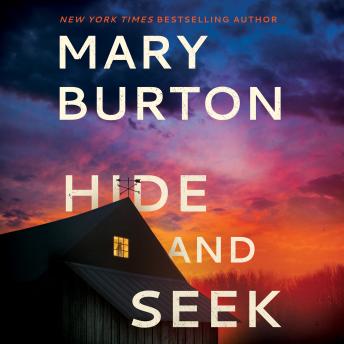 Hide and Seek
By Mary Burton
Narrated By: Christina Traister
Duration: 9 h 57 min
I like this author's work.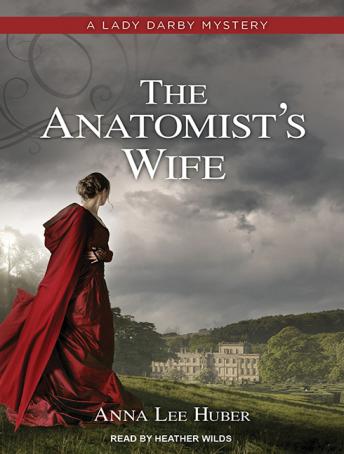 The Anatomist's Wife
By Anna Lee Huber
Narrated By: Heather Wilds
Duration: 11 h 47 min
This sounded good too.
9/27/19 Chirp $1.99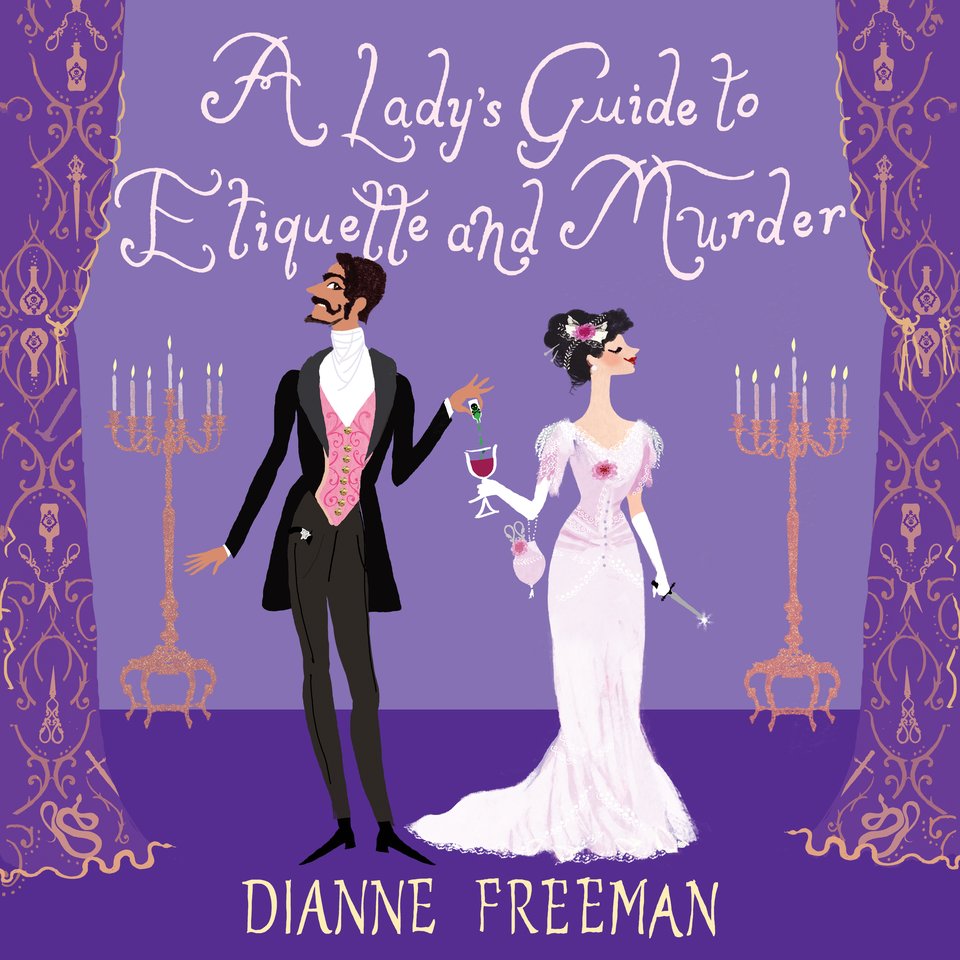 A Lady's Guide to Etiquette and Murder
Written by Dianne Freeman
Narrated by Sarah Zimmerman
This sounds like another historical mystery I will like.
Received 9/27/19:
I got a good deal on these three items-- 2/3rds the final price was shipping.
The End of America?: Bible Prophecy and a Country in Crisis
is our Ladies Book Club reading this month.
The two books are books 1 and 4 of
The
Seven Sleeper Series
set that I've had on my shelf waiting to fill in the gaps. Now I have all 10.
September Prime First Reads
The Dressmaker's Gift
by Fiona Valpy
9/22/19 Audiobooks.com September VIP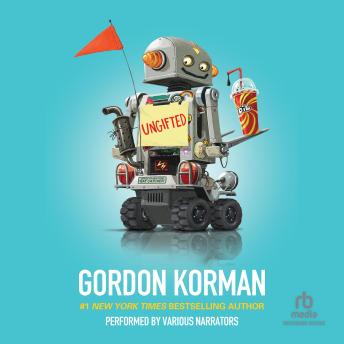 Ungifted
By Gordon Korman
Narrated By: Richard Poe, Andy Paris, Andrea Gallo, Jonathan Todd Ross, Celeste Ciulla, Suzy Jackson, Erin Moon, Mark Turetsky
Duration: 6 h 16 min
This sounds fun.
September Two Free Audible Originals:
The Sisters
By: Dervla McTiernan
Narrated by: Aoife McMahon
Length: 3 hrs and 8 mins
Release date: 09-05-19
Body of Proof
An Audible Original
By: Darrell Brown, Sophie Ellis
Narrated by: Darrell Brown, Sophie Ellis
Length: 5 hrs and 8 mins
Release date: 09-05-19
I picked up 20 free titles at Kindle this week to add to my Kindle library. Titles found linked through Bookbub, Bookfun, Ereader News Today, Free Par-tay, Ignite Your Book, Inspired Reads, Pixel of Ink or Kindle ebooks.