I am linking with Sunday Post at
Caffeinated Book Reviewer.
It's Monday! What Are You Reading now at
The Book Date (at Wordpress)
.
What Are You Reading, is where we gather to share what we have read this past week and what we plan to read this week. It is a great way to network with other bloggers, see some wonderful blogs, and put new titles on your reading list.
Our last week got very busy with everyone trying to close before the end of the month. My plan to get some new foreclosures and probates filed as well as some will signings all got pushed off till next week.
I'm hoping to have a little relaxing time on Labor Day although our situation is dependent as we watch the path of Hurricane Dorian.


I realized I am behind in my TBR goal so I have been pushing TBR audiobooks. Getting the TBR eBooks is not going to happen anytime soon.
I had another fun week of reading/listening. I finished six titles: 4 audiobooks and 2 ebooks. I posted four reviews and my usual memes.
I only visited 15 blogs last week.
Shout Out this week to
Rachel's Random Reads.
Rachel has a fun book blog and also book tour blog. Check it out!
Thank you to all the nice people who visit me.
These were last week's posts:
Finished Reading:
1. eBook/Kindle (NG2019)
2. Audio/Smartphone (ATBR)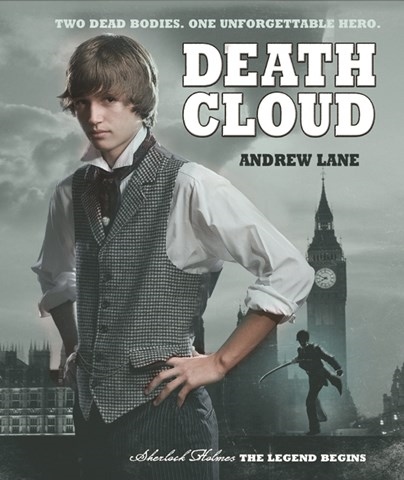 DEATH CLOUD
by Andrew Lane
Narrated by Dan Weyman
(Macmillan Audio)
This is another fun Sherlock 'spinoff' listen.
Another TBR listen.
SYNC August 1 – August 7, 2013
Click on book title for full description.
3. Audio/Smartphone (ATBR)
I Am Number Four
By: Pittacus Lore
Narrated by: Neil Kaplan
Length: 11 hrs and 6 mins
Release date: 08-03-10
Hubby and I had recently watched the movie so I pulled this as another TBR.
I enjoyed the fast listen.
Source: 11/6/2018 AUdible Daily Deal $3.95.
Publisher's Summary
Nine of us came here. We look like you. We talk like you. We live among you. But we are not you. We can do things you dream of doing. We have powers you dream of having. We are stronger and faster than anything you have ever seen. We are the superheroes you worship in movies and comic books but we are real.
Our plan was to grow, and train, and become strong, and become one, and fight them. But they found us and started hunting us first. Now all of us are running. Spending our lives in shadows, in places where no one would look, blending in. we have lived among you without you knowing.
But they know.
They caught Number One in Malaysia.
Number Two in England.
And Number Three in Kenya.
They killed them all.
I am Number Four.
I am next.
Also included is a sneak listen to the first chapter of the next book in the series. Enjoy!
©2010 Pittacus Lore (P)2010 HarperCollins Publishers
4. Audio/Smartphone (ATBR)
Roman Holiday
The Chronicles of St. Mary's
By: Jodi Taylor
Narrated by: Zara Ramm
Series: The Chronicles of St Mary's, Book 3.5
Length: 1 hr and 12 mins
These are always fun listens. I am pushing to get in more TBRs.
Source: November 2015 Audible Free title.
Publisher's Summary
Another rollicking short story from the Chronicles of St Mary's author Jodi Taylor.
Question: What sort of idiot installs his mistress in his wife's house? Especially when that mistress is Cleopatra VII Thea Philopator, queen of Egypt and the most notorious woman of her time? Answer: Julius Caesar - poised to become king of Rome. Or as good as.
Question: At this potentially sensitive point in your political manoeuvrings, who are the last people you'd want crashing through the door, observing, recording, documenting...? I think we all know the answer to that one.
Roman Holiday - an epic, standalone tale set in Ancient Rome, 44 BC, featuring, in no particular order: an attempted murder; stampeding bullocks; Cleopatra, queen of the Nile; a bowl of poisonous snakes; a smallish riot; Julius Caesar; and Mr Markham's wayward bosoms.
Jodi Taylor is and always has been a history nut. Her disinclination to get out of bed for anything after 1485 can only be overcome by massive amounts of chocolate and sometimes, if it's raining, not even then. She wanted to write a book about time travel that was a little different and, not having a clue how difficult this would make her book to classify, went ahead and slung in elements of history, adventure, comedy, romance, tragedy, and anything else she could think of. Her advice to booksellers is to buy huge numbers of her books and just put one on every shelf.
©2014 Jodi Taylor (P)2015 Audible, Ltd
5. eBook/Phone and Kindle (NG2019)
6. Audio/Smartphone (ATBR)
The Coming Storm
By: Michael Lewis
Narrated by: Michael Lewis
Length: 2 hrs and 27 mins
Release date: 07-31-18
I have been meaning to listen to this as another quick TBR. I didn't realize how timely it would be as another hurricane is heading towards Florida and the East Coast.
Source: 9/8/18 Free Audible Originals.
About This Audible Original
Tornadoes, cyclones, tsunamis…Weather can be deadly—especially when it strikes without warning. Millions of Americans could soon find themselves at the mercy of violent weather if the public data behind lifesaving storm alerts gets privatized for personal gain. In his first Audible Original, New York Times best-selling author and journalist Michael Lewis delivers hard-hitting research on not-so-random weather data—and how Washington plans to release it. He also digs deep into the lives of two scientists who revolutionized climate predictions, bringing warning systems to previously unimaginable levels of accuracy. One is Kathy Sullivan, a gifted scientist among the first women in space; the other, D.J. Patil, is a trickster-turned-mathematician and a political adviser. Most urgently, Lewis's narrative reveals the potential cost of putting a price tag on information that could save lives. Please note The Fifth Risk includes the entirety of The Coming Storm.
© 2018 Michael Lewis (P) 2018 Audible Originals, LLC
Currently Reading:
1. eBook/Kindle (Ladies Book Club)
It Started with Goodbye
by Christina June
I am just starting this for Ladies Book Club.
meeting September 14, 2019.
Source: Print books discounted through Christianbook.com. I picked up the Kindle version this week.
Click on book title for full description.
2. Audio/Smartphone (ATBR)
An Accidental Death: A DC Smith Investigation Series, Book 1
Written by: Peter Grainger
Narrated by: Gildart Jackson
I like the beginning of this detective story.
I'm working on more TBRs that are under 10 hrs.
Source: February 2017 Audible Daily Deal $2.95.
Publisher's Summary
The story opens with the apparently accidental drowning of a sixth form student in the Norfolk countryside. As a matter of routine, or so it seems, the case passes across the desk of Detective Sergeant Smith, recently returned to work after an internal investigation into another case that has led to tensions between officers at Kings Lake police headquarters. As an ex-DCI, Smith could have retired by now, and it is clear that some of his superiors wish that he would do so. The latest trainee detective to work with him is the son of a member of his former team, and together they begin to unravel the truth about what happened to Wayne Fletcher. As the investigation proceeds, it becomes clear that others are involved - some seem determined to prevent it, some seem to be taking too much interest. In the end, Smith operates alone, having stepped too far outside standard procedures to ask for support. He knows that his own life might be at risk but he has not calculated on the life of his young assistant also being put in danger.
©2013 Peter Grainger (P)2016 Tantor
3. eBook/Kindle (NG2019)
Storm Rising
by Ronie Kendig
I like this author and am
looking forward to reading this.
Source: 2019 NetGalley.
Mentioned in the pages of the Septuagint but lost to history, the Book of the Wars has resurfaced, and its pages hold secrets--and dangers--never before seen on earth.
Tasked with capturing the ancient text, former Navy SEAL Leif Metcalfe is finally given command of his own team. But their best efforts are ruined when a notorious Bulgarian operative known as "Viorica" snatches the volume right out from under them.
Iskra "Viorica" Todorova is determined to use the book to secure the thing that matters most--freedom. But a series of strange storms erupts around the globe and the coming dangers foretold in the text threaten crops, lives--entire nations. Though both are haunted by secrets of the past and neither trusts the other, Leif and Iskra must form an uneasy alliance to thwart impending disaster. However, the truth hidden in two-
thousand-year-old words could unleash the storm of their own destruction.
September 1, 2019 - I am still enjoying the devotions and readings with the One Year Bible plan through You Version App. I will complete a 3 day plan today:
Morning Has Broken
. [You can check out audio of the One Year Bible Plan on the
companion commentary online
.]
I completed six books and posted four reviews so that puts me with five reviews to post.
I have been adding newer reviews to NetGalley, Goodreads, Amazon and Audible. (Eventually I will add older reviews.)
My NetGalley shelf is now at 10 unread. I have pulled/read titles released and on my list before July. Next week I expect to start titles I received in July. [Plus I have 4 old titles (2012-13.)]
I have three author ebook titles left in queue. I plan to get caught up on these too- I better start soon.
Still many titles through InstaFreebie and many new author requests I haven't replied to.
Welcome to Mailbox Monday.
Mailbox Monday is a gathering place for readers to share the books that came into their house last week and explore great book blogs. This Meme started with Marcia at A Girl and Her Books (fka The Printed Page) and after a tour of hosts has returned to its
permanent home
at
Mailbox Monday
. Thanks to the ladies sharing hosting duties: Leslie of
Under My Apple Tree
, Serena of
Savvy Verse & Wit
and (yours truly).
Warning: Mailbox Monday can lead to envy, toppling TBR piles and humongous wish lists.
I picked up my second review title this week for Ladies Book Club.
I resisted daily deals again this week. I did pick my second Audible Originals for August.
I selected 13 free kindle titles this week. (Note these are in my Amazon library, NOT on my Kindle until I download and transfer them.) Are your mailbox and TBR piles blooming?
The second summer book for Ladies Book Club:
One Paris Summer
by Denise Grover Swank
"While the summer Sophie dreaded promises to become best summer of her life, one person could ruin it all."
NONE
Purchased
NONE ( I am eyeing the 3 for 2 credit sale in Audible so I might have those books soon.)
8/28/19 August 2nd Free Audible Original
Foreverywhere
By: Steve Burns, Steven Drozd, Gabe Soria
Narrated by: Steve Burns, Carly Ciarrocchi, Stephanie Mayers
Length: 3 hrs
8/28/19 August VIP Free selection at Audiobooks.com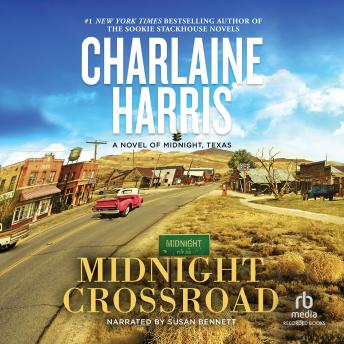 Midnight Crossroad
By Charlaine Harris
Narrated By: Susan Bennett
Duration: 9 h 31 min
13 free titles were added this week to my Kindle library. Titles found linked through Bookbub, Bookfun, Ereader News Today, Free Par-tay, Ignite Your Book, Inspired Reads, Pixel of Ink or Kindle ebooks.