I am linking with Sunday Post at
Caffeinated Book Reviewer.
What Are You Reading? is where we gather to share what we have read this past week and what we plan to read this week. It is a great way to network with other bloggers, see some wonderful blogs, and put new titles on your reading list.

I had another crazy, late night week. I wasn't home before 9pm any night. I met with the moving men several nights to guide the move out of our rental office by 9/30. We now have to empty boxes and finish office decor in preparation of our Grand Re-Opening next week.

Heather got antibiotics for a sinus infection and is feeling better. Unfortunately she is going through marital stresses that don't help her health.

Thankfully Hurricane Ian had no impact on the Florida Panhandle but it devastated Southwest Florida and other areas of the state with flood waters.

I continue with my previous prayer lists. My prayers go out this week to the communities in Florida, Cuba and SC that were hit by the hurricane.

Still very little rain here. Evening temps are dropping into the 50s with day temps in the mid 80s. One day there is a predicted a 34 degree difference in 24 hours.


This week I finished two audios by slipping in another short one. I didn't even bring my computer home three nights, it was that late. I posted Friday Pick late and two reviews on Saturday.

I visited 16 blogs again all on Wednesday night so I could make my Mailbox Monday picks.
No shout out again this week.

Audible offerings for free children's titles ended June 30, 2021.
Audiobooks.com is still sharing some free listens for children.

These were the posts last week:

Finished Reading:
1. Audible Smartphone (ATBR)
Lovelight Farms
By: B.K. Borison
Narrated by: Pippa Jayne
Series: Lovelight, Book 1
Length: 10 hrs and 15 mins
I mostly enjoyed this, although the female lead got me annoyed.
Source: 2022 NetGalley.
Click on book title for full description.
2. Audible Smartphone (ATBR)
One-Eyed Jax: A Forgotten Realms Adventure
(Legend of Drizzt Series)
by R.A. Salvatore
Narrated by: Victor Bevine
I enjoyed this short story with drows, dwarves, and elves facing the mystery of a 'sea monster' that is attacking ships.
Source: 6/10/2021 Audible Plus Catalog.
Conflicts will be decided with fisticuffs, card games will be played for the highest of stakes, and swords will be flashed in this rollicking Dungeons & Dragons adventure from New York Times best-selling author R. A. Salvatore.
Maintaining stability in a city full of pirates is a delicate balancing act, particularly when one is motivated by making sure the common folk are taken care of instead of simple personal greed. Jarlaxle and his band of rogues known as Bregan D'aerthe are doing their best, stabilizing the city after warding off a terrible attack by demonic and gnoll forces.
But now three merchant ships have been destroyed and sent to the ocean floor - obliterated in such a quick and brutal manner that it makes little sense it's pirates seeking plunder. Something is out there on or under the cold dark waters of the Sword Coast, and it threatens the trade Jarlaxle will need to bring prosperity to Luskan.
Fortunately, Jarlaxle has powerful and clever allies he can call upon to help him solve the riddle. But will they do it in time? And even if it's solved, can the perpetrator be defeated?
Currently Reading:
1. Audible Smartphone (ATBR)
Death Overdue: A Haunted Library Mystery
By: Allison Brook
Narrated by: Mia Gaskin
Length: 9 hrs and 27 mins
I started my October reading with this cozy mystery, which I am enjoying.
Source: 1/23/2021 Audible Plus Catalog.
Publisher's Summary
For fans of Miranda James and Jenn McKinlay comes an enthralling series debut featuring a librarian who solves mysteries with the help of a ghost in the stacks.
Carrie Singleton is just about done with Clover Ridge, Connecticut until she is offered a job as the head of programs and events at the spooky local library, complete with its own librarian ghost. Her first major event is a program presented by a retired homicide detective, Al Buckley, who claims he knows who murdered Laura Foster, a much-loved part-time library aide who was bludgeoned to death 15 years earlier. As he invites members of the audience to share stories about Laura, he suddenly keels over and dies.
The medical examiner reveals that poison is what did him in, and Carrie feels responsible for having gone forward with the program despite pushback from her director. Driven by guilt, Carrie is determined to discover who murdered the detective, convinced it's the same man who killed Laura all those years ago. Luckily for Carrie, she has a friendly, knowledgeable ghost by her side. But as she questions the shadows surrounding Laura's case, disturbing secrets come to light, and with each step Carrie takes, she gets closer to ending up like Al.
©2017 Allison Brook (P)2017 Blackstone Audio, Inc.
2. Audio Smartphone (ATBR)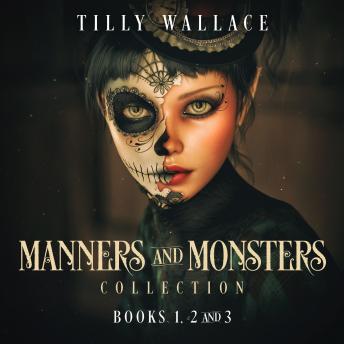 Manners and Monsters Collection: A Regency paranormal mystery series
by Tilly Wallace
Narrated By: Marian Hussey
Duration: 23 hours 46 minutes;
Book 2 Length: 8 hrs and 36 mins
I enjoyed the first book, Manners and Monsters. Now I plan to listen to book 2, Galvanism and Ghouls.
Source: 11/1/2020 Audiobooks.com Credit Purchase.

Galvanism and Ghouls
Publisher's Summary
Time reveals all secrets....
A new unnatural horror is about to rattle Hannah Miles' quiet existence, and it's not the short-tempered viscount prowling the hallways. Someone is creating a monster by stitching together pieces of different people. When a limb makes an escape attempt, Viscount Wycliff is called to investigate. All of London knows there is one mad scientist among them capable of creating such an ungodly monster...Sir Warren Miles.
Hannah's father is suspected of a most heinous crime, and she is determined to clear his name, even as Wycliff works to see the murderer hang. Buried secrets that touch all their lives will be brought to the surface. One such secret belongs to Hannah and could tear her world apart.
With Hannah and Wycliff on opposing sides, can they find the real monster, and will it be the hand that wields the scalpel or the creature hiding in the dark?
©2019 Tilly Wallace (P)2019 Tilly Wallace
October 2, 2022 - I remain current and enjoying the reading. I get excited watching the devotion videos. The Bible Reading Plan is:
BibleProject | One Story that Leads to Jesus
. It really soothes me to read/listen to the pieces each day.
No new study this past week.
I added two more titles and reviewed two so I still need to review: 8 10 books plus 7 children's books. I keep working on these. :-)

NETGALLEY STATUS-- One new audio title I'll be listening to soon.
My NG shelf still has three old ebook titles. I will probably end up letting A Place Called Armageddon go as DNF.
I don't have any author reviews in my queue right now but I may be getting one this week.
(Plus a few that I received from Facebook links and newsletter sign-ups, not specific review requests.)
Still many titles through InstaFreebie and many new author requests I haven't replied to.
Welcome to Mailbox Monday.
Mailbox Monday is a gathering place for readers to share the books that came into their house last week and explore great book blogs. This Meme started with Marcia at A Girl and Her Books (fka The Printed Page) and after a tour of hosts has returned to its
permanent home
at
Mailbox Monday
. Thanks to the ladies sharing hosting duties: Serena of
Savvy Verse & Wit
, me and new to the team, Velvet at
vvb32reads
.
Warning: Mailbox Monday can lead to envy, toppling TBR piles and humongous wish lists.


No new review titles this week.
I thought I had to pick the Audiobooks.com VIP for September but it ended up being an early pick for October.
I hit on a group of free Kindle books Saturday morning so snagged 36 in addition to one I already had from an author so I picked up 37 free Kindle titles this week.
Are your mailbox and TBR piles blooming?

NONE
Won

NONE
Purchased

NONE
10/1/2022 VIP Audiobooks.com
(I thought I was picking the VIP for September at the last hour but it was an early pick for October.)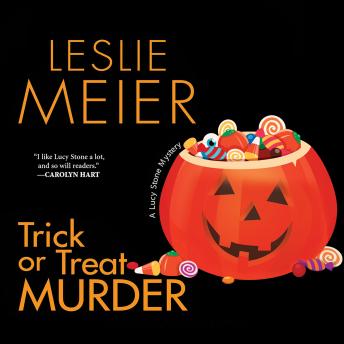 Trick or Treat Murder
Author Leslie Meier
Narrator: Karen White
Duration: 7 h 17 min



I added 37 titles which is too many to list. I am listing the one I got through author invite:
A Battle Against Traitors: A Historical Western Adventure Book
Henry McConley
37 titles total added to Kindle library. Free titles often found at Bookbub, Bookfun, Book Adrenaline, Ereader News Today, Inspired Reads, Pixel of Ink or Kindle ebooks.