I am linking with Sunday Post at
Caffeinated Book Reviewer.
It's Monday! What Are You Reading? now at
The Book Date (at Wordpress)
What Are You Reading? is where we gather to share what we have read this past week and what we plan to read this week. It is a great way to network with other bloggers, see some wonderful blogs, and put new titles on your reading list.

Another week whisked by. Work keeps me busy at the office. Reading and blogging keep me occupied at home. In between there are a few hours setting up stock option trades and watching the market go up and down.



Another Saturday breakfast of my fav creamed dry beef:
Hubby doesn't really help my diet but I love breakfast and will not complain.





It was definitely colder this past week but I was praying for others, like Texas, with the power outages. Our weather warms up this week - 45 to 77 - and no rain expected.
I hope it warms up for everyone who has been too cold!


My listening was particularly good this past week. I finished one pdf book and three audiobooks; posted three reviews and my usual memes.
I visited 17 blogs last week.
Shout Out
this week to
Bookidote
. This is a bold looking blog co-blogged by Lashaan and Trang.
Don't forget- Audible is offering free children's titles during these days at home.
Audiobooks.com is also offering free listens for children.
These were last week's posts:
Finished Reading:
1. PDF on Computer (Author Ebook 2021)
200
by Jennifer Brody, Jules Rivera (Illustrator)
This interesting graphic novel ends with sci fi irony.

Source: 1/11/2021 Received from Turner Publishing Marketing.
Click on book title for full description.
2. Audio/Smartphone (ATBR)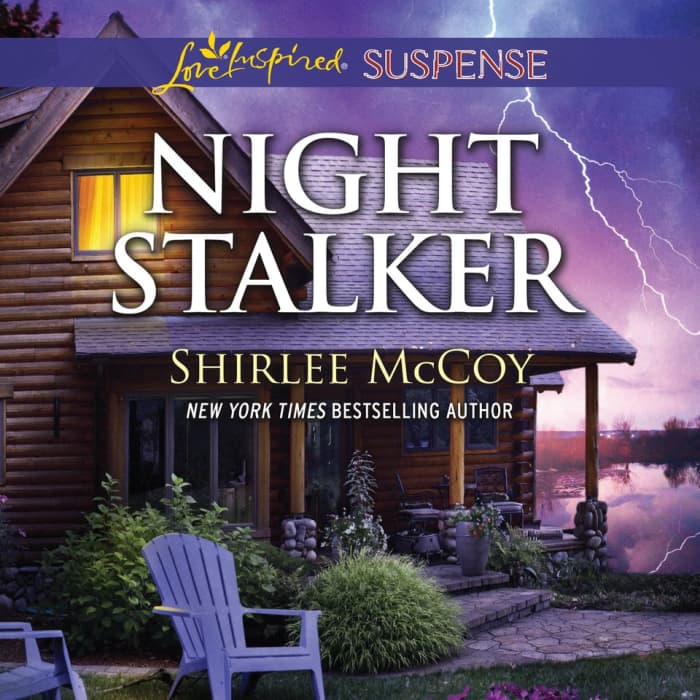 Night Stalker
by Shirlee McCoy
Read by Emily Durante
Run Time 5h 37min
This is a suspenseful thriller with a second chance romance.
Source: 12/6/2020 Chirp $3.99.
Click on book title for full description.
3. Audio/Smartphone (ATBR)
Smoke Bitten
A Mercy Thompson Novel, Book 12
By: Patricia Briggs
Narrated by: Lorelei King
Length: 10 hrs and 9 mins
Release date: 03-17-20
I was in the mood for werewolves. This is a favorite series!
4/13/2020 Audible March Credit.
Publisher's Summary
Mercy Thompson, car mechanic and shapeshifter, faces a threat unlike any other in this thrilling entry in the number one New York Times best-selling series.
I am Mercedes Athena Thompson Hauptman.
My only "superpowers" are that I turn into a 35 pound coyote and fix Volkswagens. But I have friends in odd places and a pack of werewolves at my back. It looks like I'm going to need them.
Centuries ago, the fae dwelt in Underhill - until she locked her doors against them. They left behind their great castles and troves of magical artifacts. They abandoned their prisoners and their pets. Without the fae to mind them, those creatures who remained behind roamed freely through Underhill wreaking havoc. Only the deadliest survived.
Now one of those prisoners has escaped. It can look like anyone, any creature it chooses. But if it bites you, it controls you. It lives for chaos and destruction. It can make you do anything - even kill the person you love the most. Now it is here, in the Tri-Cities. In my territory.
It won't, can't, remain.
Not if I have anything to say about it.
©2020 Patricia Briggs (P)2020 Penguin Audio
4. Audio/Smartphone (ATBR)
Call to Arms
Black Fleet Trilogy, Book 2
By: Joshua Dalzelle
Narrated by: Mark Boyett
Length: 8 hrs and 55 mins
Release date: 01-19-16
This military space story zipped by!
Source: 1/15/2020 December Audible Credits.
Publisher's Summary
From Joshua Dalzelle comes the follow-up to the number-one best seller Warship. Captain Jackson Wolfe survived the initial incursion of a vicious alien species into human space...barely. He had assumed the juggernaut that had devastated three Terran systems was the herald for a full invasion, but for the last few years it has been eerily quiet along the Frontier. Jackson now struggles to convince the Confederate leadership the threat is still imminent and needs to be taken seriously. While powerful factions make backroom deals, he is desperate to find irrefutable proof that the invaders are coming, and if humanity expects to survive they must marshal their forces and make a stand before it's too late.
©2015 Joshua Dalzelle (P)2016 Podium Publishing
Currently Reading:
1. Kindle App on/Smartphone (NG2020)
Time of the Rose
by Bonita Clifton
I am enjoying this time travel romance.
Source: NetGalley 2020.
Click on book title for full description.
2. Audio/Smartphone (A2021)

Dorothy: A Madcap Regency Romance
The Fairweather Sisters, Book 3
By: Anya Wylde
Narrated by: Deryn Oliver
Length: 7 hrs and 2 mins
Release date: 12-30-20
I'm ready for a dose of "madcap".
Source: February 2021 Author Code.
Publisher's Summary
Anya Wylde is back with yet another Fairweather sister novel full of comedy, adventure, and, of course, toe-curling romance.
The Fairweather sisters adore each other and always stand by one another. But when circumstances force Dorothy May Fairweather to marry Lord William Edmund Huxley - the man her best friend is in love with and the Duke's arch enemy - things change.
With her one foolish mistake, Dorothy manages to vex all those that mean the most to her. Now all alone and miserable, Dorothy has to win back her sisters, the duke, her in-laws and her breathtakingly handsome new husband.
©2016 Anya Wylde (P)2020 Anya Wylde
3. eBook/Kindle App (Author 2021)

Frosted (Regency Retold #2)
by M.C. Frank
(Pretty cover don't you think?) This sounds like a fun romance adventure.
Source: Received from author. Release date is February 20, 2021. My review will post before March 12.
Can two people hate each other more than these two?
She has a heart of stone. He is the notorious pirate every lady swoons for.
They have vowed never to meet again.
Captain Timothée Vaughn
Heart: Broken
Face: Gorgeous
Tone: Acidic
Pirate: Yes, he is
Marital Status: Forced into an engagement
Willing to: Break his own arm to escape his wedding tomorrow.
Lady Stella DeWinter:
Heart: Frosted
Face: Angelic but sad
Tone: Silent
Secrets: Many, but one in particular. A very dark one indeed.
Marital Status: Jilted Captain Vaughn right before their wedding, five years ago.
Willing to: Do anything to meet Timothée one last time.
Question: Why? (on earth)
Meeting place: The Frosted Ball.
What follows: Chaos. Noisy ballrooms. Starry skies. White flurries. Hungry kisses. Haughty stares. Frozen lakes. Shaking breaths. The truth. Finally.
Frosted is a heart-wrenching romance about a pirate and an ice-cold lady who seem to have hated each other for years, inspired by winter-themed fairytales like The Snow Queen and The Steadfast Tin Soldier. It is set in a witty, glittering Regency world made up of a little bit of Jane Austen, a little bit of Georgette Heyer, and a lot of a modern heart yearning for romance, passion and a tall gentleman with a smoldering gaze. This is a broken tale of beauty, dark secrets and love lost.
Frosted is the new enemies-to-lovers Regency novel that will melt your heart.
February 21, 2021 - I love seeing new things each time I read the Bible. I am glad to still be current with morning reading.
I am reading/listening the NLT Tyndale version of the Bible on You Version App so Hubby and I are reading the same passages each day.
I am on day 18 of this 21-day study:
Open Heaven: 21 Days of Fasting and Prayer.

I completed four books so I'll have four reviews to post this week.
NetGalley shelf is still at 11. (I might allow myself to look again once I go below 10.)
Two author titles in queue as I am currently listening to one and plan to start another ebook this week.
(Plus a few that I received from newsletter sign-ups, not specific review requests.)
Still many titles through InstaFreebie and many new author requests I haven't replied to.
Welcome to Mailbox Monday.
Mailbox Monday is a gathering place for readers to share the books that came into their house last week and explore great book blogs. This Meme started with Marcia at A Girl and Her Books (fka The Printed Page) and after a tour of hosts has returned to its
permanent home
at
Mailbox Monday
. Thanks to the ladies sharing hosting duties: Leslie of
Under My Apple Tree
, Serena of
Savvy Verse & Wit
and (yours truly).
Warning: Mailbox Monday can lead to envy, toppling TBR piles and humongous wish lists.
No new review books this week.
I found three Audible Plus catalog titles.
I purchased one Chirp deal.
I added no free Kindle titles this week.
(Note these are in my Amazon library, NOT on my Kindle until I download and transfer them.)
Are your mailbox and TBR piles blooming?
NONE

NONE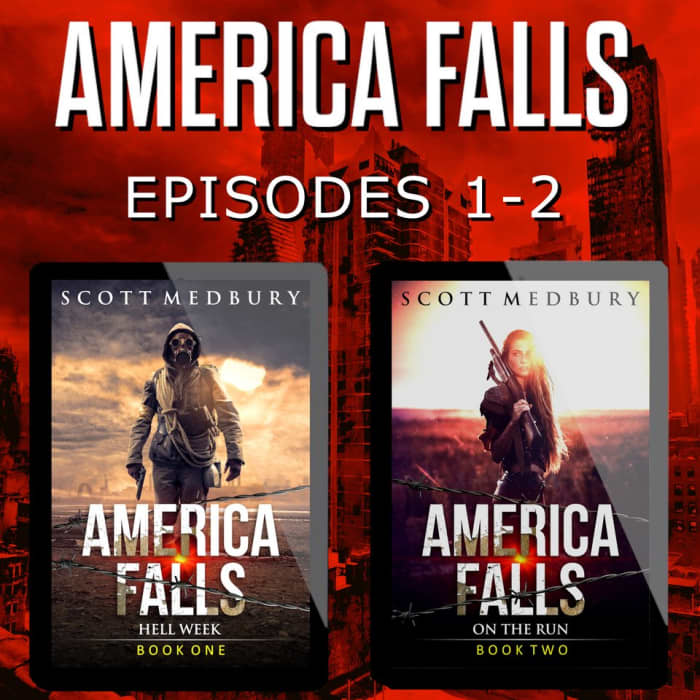 2/21/21 Purchase at Chrip $1.99:
America Falls Episodes 1-2
Written by Scott Medbury
Read by Adam Barr
Run Time 11h 12min
Added from Plus Catalog:
New Frontiers
The Expansion Wars Trilogy, Book 1
By: Joshua Dalzelle
Narrated by: Mark Boyett
Length: 8 hrs and 22 mins
Resistance: Nomad, Book 3
By: Matthew Mather, Lucas Bale
Narrated by: Keith Szarabajka
Series: The Nomad Series, Book 3, The New Earth, Book 3 Length: 9 hrs and 40 mins
A Little History of Economics
By: Niall Kishtainy
Narrated by: Steven Crossley
Length: 9 hrs and 52 mins
No free Kindle titles this week. Free titles often found at
Bookbub
,
Bookfun
,
Ereader News Today
,
Free Par-tay
,
Ignite Your Book
,
Inspired Reads
,
Pixel of Ink
or
Kindle ebooks
.