I am linking with Sunday Post at
Caffeinated Book Reviewer.
It's Monday! What Are You Reading? now at
The Book Date (at Wordpress)
What Are You Reading?, is where we gather to share what we have read this past week and what we plan to read this week. It is a great way to network with other bloggers, see some wonderful blogs, and put new titles on your reading list.
I am busy at the office and glad everyone is back at work. I have reporting due in two weeks for an organization I belong to and that will be taking up hours of time over the weekends and end of my work days this week.

This was my breakfast one morning last week. One of my favorites: chipped dried beef (aka sos) with eggs and homemade hash browns.





We are scheduled to have warmer days this week: 36 to 76 with two days of rain.


I enjoyed the three audiobooks I finished last week while I continue reading an ebook and print. I posted four reviews and my usual memes.

I visited 20 blogs last week.
Shout Out
this week to
Musings of a Bookish Kitty
. Wendy describes herself as "a fabulavore" who "has required a steady supply of books to provide her sustenance."
Don't forget- Audible is offering free children's titles during these days at home.
Audiobooks.com is also offering free listens for children.
These were last week's posts:
Finished Reading:
1. Audible/Smartphone (ATBR)
Galaxy's Edge
By: Jason Anspach, Nick Cole
Narrated by: R.C. Bray
Length: 17 hrs and 22 mins
Release date: 02-20-18
I enjoyed the military action in these books.
Source: 3/8/2020 Two For One Credit Sale at Audible.
Click on book title for full description.
2. Audible/Smartphone (ATBR)
Death at the Gazebo
Mirror Pond Cozy Mysteries, Book 1
By: Minnie Crockwell
Narrated by: Michelle Babb
Length: 5 hrs
Release date: 12-22-20
I liked this easy listen, cozy mystery.
Source: 1/8/2020 Author Audible Code
Click on book title for full description.
3. Audible/Smartphone (ATBR)
Junkyard Cats
By: Faith Hunter
Narrated by: Khristine Hvam
Length: 5 hrs and 2 mins
Release date: 01-02-20
I decided to slip in a quick listen to finish three this week. This is an intense sci fi listen.
Source: 1/11/2020 One of Two Free January Audible Originals
About This Audible Original
From the author of the best-selling Jane Yellowrock and Soulwood series comes a tough new heroine who is far more than she seems.
After the Final War, after the appearance of the Bug aliens and their enforced peace, Shining Smith is still alive, still doing business from the old scrapyard bequeathed to her by her father. But Shining is now something more than human. And the scrapyard is no longer just a scrapyard, but a place full of secrets that she has guarded for years.
This life she has built, while empty, is predictable and safe. Until the only friend left from her previous life shows up, dead, in the back of a scrapped Tesla warplane. Clutched in her cold fingers is a note to Shining—warning her of a coming attack.
With dread, Shining realizes: someone knows who she is. Someone knows what she is guarding. Will she be able to protect the scrapyard? Will she even survive? Or will Shining have to destroy everything she loves to keep her secrets out of the wrong hands?
©2020 Faith Hunter (P)2019 Audible Originals, LLC
Currently Reading:
1. eBook/Computer (NG2020)
2. Paperback(PTBR)
Noah - Another Storm is Coming
by Ellen G. White
I pulled this from my TBR.
Source: My own bookshelf; gift from a church friend.
A worldwide, catastrophic flood. It reshaped the face of the planet. It killed millions of animals. It ended the lives of countless men, women, and children. Why would anyone believe a God of love would punish the world like that? You're not alone. Questions like this one have mystified honest, searching people for thousands of years. Skeptics discredit the event as a mere myth, proof that God is nothing more than a cruel tyrant invented by men, while believers struggle to harmonize the love of Jesus and this frightening Old Testament story. There is an answer that actually makes sense that will help you understand the mind of God when it comes to evil, sin, suffering, pain, and punishment. Table of Contents Part 1—The Real Story: "As in the Days of Noah . . ." 1. The Building of the Ark: The Flood—Part I 2. Destruction by Water: The Flood—Part II 3. The Rainbow Sign: After the Flood 4. Skepticism
3. Audio/Smartphone (A2018)
Red Winter
Red Winter, Book 1
By: Annette Marie
Narrated by: Emily Woo Zeller
Length: 11 hrs and 21 mins
Release date: 01-03-17
I figured this could count for a color and Winter season.
Source: May 2018 Audible Daily Deal for $3.95.
Publisher's Summary
Emi is the kamigakari. In a few short months, her life as a mortal will end, and her new existence as the human host of a goddess will begin. Carefully hidden from those who would destroy her, she has prepared her mind, body, and soul to unite with the goddess - and not once has she doubted her chosen fate.
Shiro is a yokai, a spirit of the earth, an enemy of the goddess Emi will soon host. Mystery shrouds his every move, and his ruby eyes shine with cunning she can't match and dares not trust. But she saved his life, and until his debt is paid, he is hers to command - whether she wants him or not. On the day they meet, everything Emi believes comes undone, swept away like snow upon the winter wind. For the first time, she wants to change her fate - but how can she erase a destiny already wrought in stone? Against the power of the gods, Shiro is her only hope...and hope is all she has left. ©2016 Annette Marie (P)2017 Tantor
January 24, 2021 - I have been enjoying reading/listening to the Bible passages every morning. I am reading/listening the NLT Tyndale version of the Bible on You Version App so Hubby and I are reading the same passages each day.
I hope to pick another short study this week.
I completed three books and posted four reviews to remain up to date.
NetGalley shelf is: 14. (I didn't look this week so I wouldn't be tempted.)
Three author titles in queue as I accepted a new graphic title and am listening to the author audio.
(Plus a few that I received from newsletter sign-ups, not specific review requests.)
Still many titles through InstaFreebie and many new author requests I haven't replied to.
Welcome to Mailbox Monday.
Mailbox Monday is a gathering place for readers to share the books that came into their house last week and explore great book blogs. This Meme started with Marcia at A Girl and Her Books (fka The Printed Page) and after a tour of hosts has returned to its
permanent home
at
Mailbox Monday
. Thanks to the ladies sharing hosting duties: Leslie of
Under My Apple Tree
, Serena of
Savvy Verse & Wit
and (yours truly).
Warning: Mailbox Monday can lead to envy, toppling TBR piles and humongous wish lists.
No new titles for review.
I used one credit at Audiobooks.com for the two for one credit Mystery deal. I still have the VIP to pick for January which I will decide on this week.
I picked up four free plus catalog Audible titles.
Two free Kindle titles this week.
(Note these are in my Amazon library, NOT on my Kindle until I download and transfer them.)
Are your mailbox and TBR piles blooming?
NONE
NONE
Two for One Credit Mystery Deal at Audiobooks.com: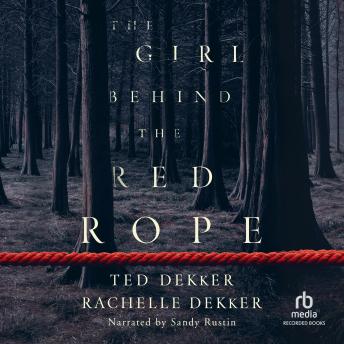 The Girl Behind the Red Rope
By Rachelle and Ted Dekker
Narrated By: Sandy Rustin
Duration: 10 h 6 min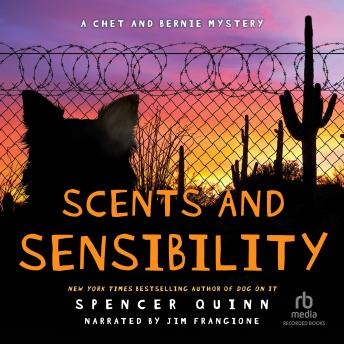 Scents and Sensibility
By Spencer Quinn
Narrated By: Jim Frangione
Duration: 9 h 30 min
I added four more Plus Catalog Audibles to my library. Thanks to Book Date for the heads up that these were available!
I have been eyeing the Haunted Library series for several years so I am glad to get these!

Death Overdue: A Haunted Library Mystery
By: Allison Brook
Narrated by: Mia Gaskin
Length: 9 hrs and 27 mins
Read and Gone: A Haunted Library Mystery, Book 2
By: Allison Brook
Narrated by: Mia Gaskin
Length: 9 hrs and 47 mins
Buried in the Stacks: A Haunted Library Mystery, Book 3
By: Allison Brook
Narrated by: Mia Gaskin
Length: 9 hrs and 5 mins