I am linking with Sunday Post at
Caffeinated Book Reviewer.
It's Monday! What Are You Reading now at
The Book Date (at Wordpress)
?
What Are You Reading, is where we gather to share what we have read this past week and what we plan to read this week. It is a great way to network with other bloggers, see some wonderful blogs, and put new titles on your reading list.

My office staff enjoyed a fun woman's club Christmas event on Tuesday night - an auction party. We are known for getting the bids started and occasionally bidding against each other by mistake. It makes for a fun time. Then I had a nice woman's club luncheon on Thursday. This week the office will attend three Christmas events and I will attend two more for church. In between, I intend to keep working away at probates and litigation, plus several title closings.



Saturday morning we found some bucks fighting in the back yard.

They were first clashing behind the shed; then moved further into the yard.






Our temperatures have remained cooler this week occasionally reaching the low 70s.
We are trying to prepare ourselves for cold weather when we visit Illinois later this month.


I enjoyed my reading and listening this past week. I finished one audiobook (although I am far into another), one child's book and one NetGalley ebook. I posted three reviews on the blog and my usual memes.
I visited only 15 blogs again last week.
Shout Out this week to
Lampshade Reader
.
"Turn on the light; read all night." Aleen says: "Reading by lampshade since the age of 13, all I needed was a good book and a cozy blanket. Not much has changed since then." It sounds like me although I was reading by flashlight at an early age.
Thank you to all the nice people who visit me.
These were last week's posts:
Finished Reading:
1. eBook/Computer (PublPush2019)
2. Audio/MPS (AReview2019)
3. eBook/Kindle (NG2019)
All Hearts Come Home for Christmas
by Sarah M. Eden, Anita Stansfield, Esther Hatch, Joanna Barker
This is a wonderful collection!
Source: 2019 NetGalley.
Click on book title for full description.
Currently Reading:
1. Pdf/Computer (eBook)
The Lady Lassoes an Outlaw: Western Historical
by Charlene Raddon
This is a sweet (if weak) western romance.
Source: Review request received from Babs Book Bistro.
Aurora Cavender's twin brother Jason is missing, reportedly kidnapped by a notorious gang of outlaws in Utah. Aurora feels his pain and fear. He's hurt. Determined to help, she travels to Price, Utah to board a stagecoach she's sure the gang will rob. Her hope is to discover a clue to Jason's whereabouts. A dangerous job, but one she's better equipped to deal with than many men.
To run smack into her ex-fiancee, Garret Mosely, is a shock. To learn he's part of the Hell's-Gate gang is unfathomable.
Can Aurora find her brother, free him and get the two of them to safety? And what part will Garret Mosely play in her plans?
2. Audio/Smartphone (ATBR)
Push Back
The Disruption Series, Book 2
By: R.E. McDermott
Narrated by: Kevin Pierce
Length: 12 hrs and 58 mins
Release date: 09-12-16
This is a story I don't want to put down.

Source: July 2018 Audible Credit.
Publisher's Summary
Earth reels in the aftermath of a savage solar storm, a global disaster of unprecedented proportion which leaves most of the world without electrical power or the means to restore it. Across the world, the responses of unprepared national governments are too little, too late. In the US, order collapses and opportunistic forces rise to fill the power vacuum, as what remains of a self-serving federal bureaucracy prioritizes the survival of politicians and bureaucrats over that of the general population.
As chaos and starvation spread, isolated pockets of survivors unite to survive. In Texas, Captain Jordan Hughes and a ragtag group of seamen and ex-Coastguardsmen gather their families close and resist the depredations of a hoard of escaped convicts. Meanwhile, in North Carolina, a similarly determined group of survivors attempts to use salvaged resources, not only to save themselves, but also to feed the hungry.
But not everyone is happy about the efforts of the valiant and resourceful few. Secure in his Camp David compound, a corrupt president consolidates power and builds a mercenary force to deal with any possible challenges to his absolute authority and to seize all dwindling resources for government use and fair distribution.
Survivors of the natural disaster are thus dealt another blow as they're betrayed by the very government established to protect them. Do they knuckle under to a dictator, or do they push back?
©2016 Robert E. McDermott (P)2016 Robert E. McDermott
3. eBook/Kindle (NG2019)
Strands of Truth
by Colleen Coble
This looks like a good Christian Romantic Suspense and it has started well.
Source: 2019 NetGalley.
Suspense, romance, and generational secrets meld in this engrossing new novel from USA TODAY bestselling author Colleen Coble.
Strands of Harper Taylor's childhood are resurfacing—but will the truth save her . . . or pull her under?
Harper Taylor is used to being alone— after all, she grew up in one foster home after another. Oliver Jackson finally took her under his wing when she was a runaway teenager, and now Harper pours her marine biology knowledge into Oliver's pen shell research. But she's never stopped wishing for a family of her own.
So when a DNA test reveals a half-sister living just two hours away, Harper is both hopeful and nervous. Over warm cinnamon rolls, Harper and Annabelle find striking similarities in their stories. Is it just a coincidence that both their mothers died tragically, without revealing Harper and Annabelle's father's name?
Oliver's son Ridge still sees Harper as a troubled teen even all these years later. But when Oliver is attacked, Ridge and Harper find themselves working together to uncover dangerous secrets that threaten to destroy them all. They must unravel her past before they can have any hope for the future.
December 8, 2019 - I am still enjoying the devotions and readings with the One Year Bible plan through You Version App. I finished a four day
Light of the World - Advent Devotional
study and will be starting another Advent study tonight.
I completed three books and posted three reviews. I have four reviews to do.
My NetGalley shelf is now at 11. I still have one more NG title from July that has released. I will read that one next. [Plus I have 4 old titles (2012-13) which I guess are moving into 2020.]
I still have two author titles that I expect to carry into January 2020.
Still many titles through InstaFreebie and many new author requests I haven't replied to.
Welcome to Mailbox Monday.
Mailbox Monday is a gathering place for readers to share the books that came into their house last week and explore great book blogs. This Meme started with Marcia at A Girl and Her Books (fka The Printed Page) and after a tour of hosts has returned to its
permanent home
at
Mailbox Monday
. Thanks to the ladies sharing hosting duties: Leslie of
Under My Apple Tree
, Serena of
Savvy Verse & Wit
and (yours truly).
Warning: Mailbox Monday can lead to envy, toppling TBR piles and humongous wish lists.
I received one NetGalley request and two automatic reads I selected (still preparing for 2020TBRs).
I picked up two Audible Settlement titles, two Audible Daily Deals and one title at Chirp.
I guess I had NO free time as I added 0 free kindle titles this week. (Note these are in my Amazon library, NOT on my Kindle until I download and transfer them.) Are your mailbox and TBR piles blooming?
Received from NetGalley:
The New Husband
by D.J. Palmer
"Just because you love someone doesn't mean you know them."
I saw this book at Silver's Review two weeks ago.
The Woman in the Veil
by Laura Joh Rowland
"Award-winning author Laura Joh Rowland is back with the fourth in her critically acclaimed Victorian mysteries where the case of a mutilated "Sleeping Beauty" washes ashore in London."
I wanted to try a Victorian mystery and this sounds good.
Winter Takes All
by ML Erdahl
"Crystal Rainey is aghast when she realizes her new year's resolutions haven't changed one whit from the previous year."
This sounds like a fun read for the new year.
NONE
Purchased
12/6/2019 Two Audible Free Titles for Settlement:
Vanguard
The Genesis Fleet, Book 1
By: Jack Campbell
Narrated by: Christian Rummel
Length: 9 hrs and 27 mins
Release date: 05-16-17
Thunderhead
Arc of a Scythe
By: Neal Shusterman
Narrated by: Greg Tremblay
Length: 13 hrs and 2 mins
Release date: 01-09-18
11/30/2019 Audible Daily Deal $3.95:
Polar Vortex
By: Matthew Mather
Narrated by: Tom Taylorson
Length: 10 hrs and 18 mins
Release date: 04-02-19
12/7/2019 Chirp $.99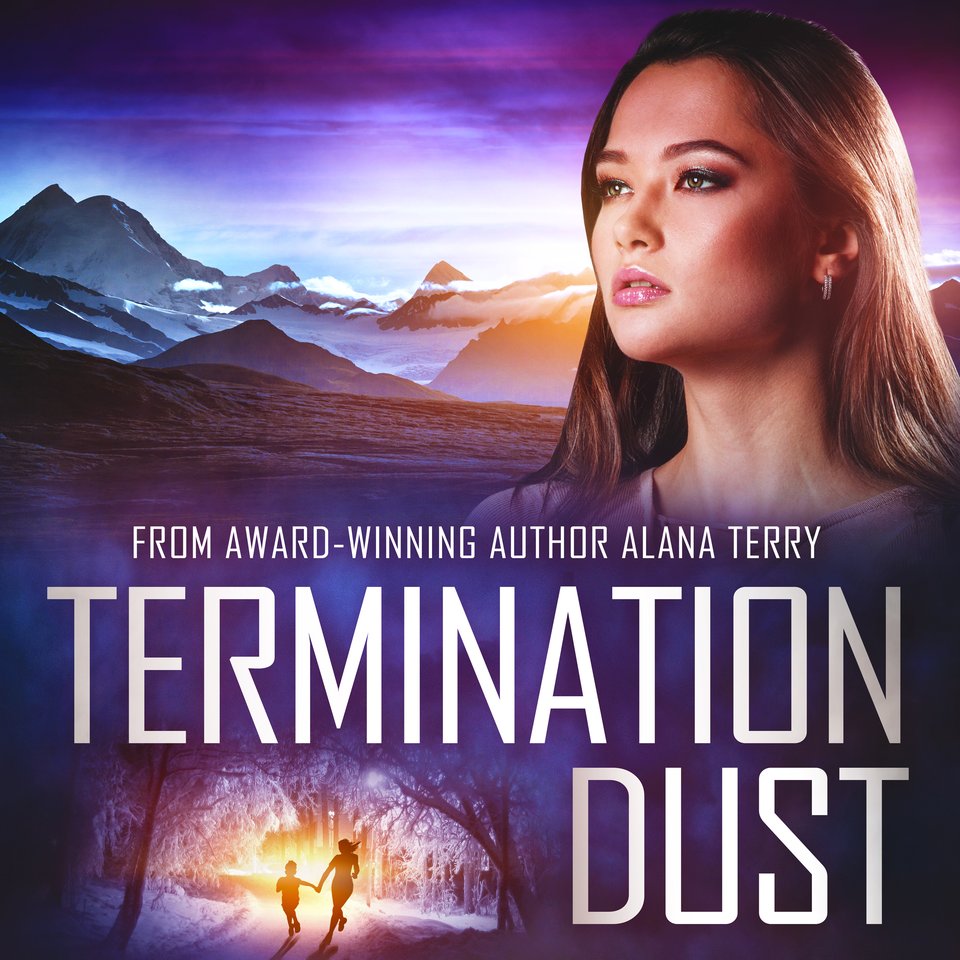 Termination Dust
Written by Alana Terry
Narrated by Becky Doughty
Release Date: May 23, 2019
Publisher: Firstfruits Publishing
Run time: 5 hours and 33 minutes
12/8/2019 Audible Daily Deal $2.95 - this was on my wish list. :-)
Into the Wild
Warriors, Book 1
By: Erin Hunter
Narrated by: MacLeod Andrews
Length: 7 hrs and 29 mins
Release date: 10-10-17
I added 0 free Kindle titles to my Kindle library. Titles found linked through Bookbub, Bookfun, Ereader News Today, Free Par-tay, Ignite Your Book, Inspired Reads, Pixel of Ink or Kindle ebooks.