I am linking with Sunday Post at
Caffeinated Book Reviewer.
What Are You Reading? is where we gather to share what we have read this past week and what we plan to read this week. It is a great way to network with other bloggers, see some wonderful blogs, and put new titles on your reading list.

We enjoyed our event last weekend - Tuesday at Amelia Island. I was glad to see old friends and the girls enjoyed poolside sunning and swimming. I came out for lunch and here is the Oceanside (my company name) crew at Oceanside Pool! Heather did join us although she didn't feel well most of the time. Her doctor advised she still has four or five more weeks of staying at home, minimal activity, no driving.


My third commercial closing is supposed to occur tomorrow (Monday).
I did get to a few of my legal files this week and I will continue those as well as residential closings.

We are facing a tropical storm on Monday night/Tuesday. We hope it will not do damage anywhere.
Saturday my car temp read 100 degrees. Ugh.


I enjoyed my listening again this week, finishing three audiobooks. I posted four reviews and my usual memes.
I visited only 16 blogs last week.
Shout Out
this week to
WHAT I MADE.
Sharon shares wonderful crochet projects with her reading progress.
Audible offerings for free children's titles ended June 30.
Audiobooks.com is still sharing some free listens for children.
These were last week's posts:
Finished Reading:

1. Audible/Smartphone (ATBR)

Zero Hour
Expeditionary Force, Book 5
By: Craig Alanson
Narrated by: R. C. Bray
Length: 17 hrs and 20 mins
Release date: 02-06-18
I enjoyed this episode - more snark and action.
Source: 3/14/2020 Two For One Credit Sale at Audible.
Click on book title for full description.
2. Audio/Smartphone (A2021)

Q&A
By: Ben H. Winters
Narrated by: John Zdrojeski, Robert Creighton, Jay Snyder, Nicole Lewis, Kathryn Kates, Michael Braun, Elizabeth Evans, Chris Andrew Ciulla, Justis Bolding
Length: 2hrs and 8 mins
I liked the legal aspects and irony of this
quick mystery suspense.
Source: January 2021 Audible Plus Catalog.
About This Audible Original
An interview recorded on an iPhone.
A police interrogation tape.
An FBI wire.
At the center of them all is a writer researching a legal thriller... or is he? And somewhere within those recordings is the truth about a murder trial and a web of lies stretching back three decades.
Written by Ben H. Winters, the best-selling author of Underground Airlines, The Last Policeman, and the Audible Original Inside Jobs, Q&A is a tantalizing puzzle and a gripping tale of obsession and revenge.
Because you can never really know the truth of a conversation—even when it's all on tape.
The full-cast production of Q&A stars:
John Zdrojeski as The Young Man
Robert Creighton as Lou Douglas
Jay Snyder as Detective Murphy
Nicole Lewis as Detective Garcia
Kathryn Kates as Judge Goldman
Michael Braun as Fannon
Elizabeth Evans as Mary-Ellen
©2021 Ben H. Winters, LLC (P)2021 Audible Originals, LLC
3. Audible/Smartphone (ATBR)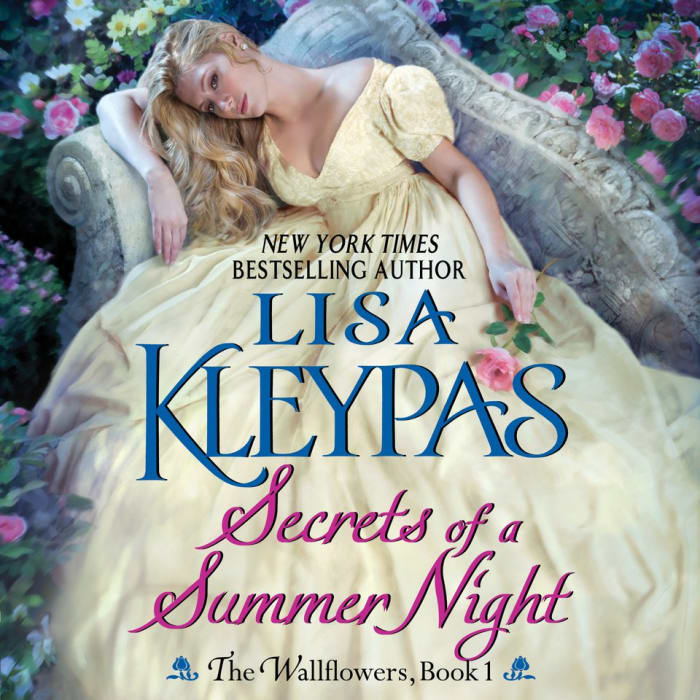 Secrets of a Summer Night
Written by Lisa Kleypas
Narrated by Rosalyn Landor
Run Time 8h 35min
This delightful story moved very quickly.
Source: July 2021 Purchase at Chirp for $1.99.
Publisher Description
The Wallflowers
Four young ladies at the side of the ballroom make a pact to help each other find husbands … no matter what it takes
Proud and beautiful Annabelle Peyton could have her pick of suitors—if only she had a dowry. Her family is on the brink of disaster, and the only way Annabelle can save them is to marry a wealthy man. Unfortunately her most persistent admirer is the brash Simon Hunt, a handsome and ambitious entrepreneur who wants her as his mistress.
Annabelle is determined to resist Simon's wicked propositions, but she can't deny her attraction to the boldly seductive rogue, any more than he can resist the challenge she presents. As they try to outmaneuver each other, they find themselves surrendering to a love more powerful than they could have ever imagined. But fate may have other plans—and it will take all of Annabelle's courage to face a peril that could destroy everything she holds dear.
Currently Reading:
1. ebook/NetGalley App on Phone (NG2021)

The Keepers
by Jeffrey B. Burton
I am 30% in and enjoy this easy, engaging writing.
(Seen at Inside of a Dog.)
Source: NetGalley 7/11/2021.
Click on book title for full description.
2. Audible/Smartphone (ATBR)

The Reaper
Autobiography of One of the Deadliest Special Ops Snipers
By: Gary Brozek, Nicholas Irving
Narrated by: Jeff Gurner
Length: 7 hrs and 40 mins

I was reminded I had the book in TBR as I have struggled with the impacts of America's withdrawal from Afganistan. Source: March 2016 Sale at Audible.
Publisher's Summary
Groundbreaking, thrilling and revealing, The Reaper is the astonishing memoir of Special Operations Direct Action Sniper Nicholas Irving, the 3rd Ranger Battalion's deadliest sniper with 33 confirmed kills, though his remarkable career total, including probables, is unknown. In the best-selling tradition of American Sniper and Shooter, Irving shares the true story of his extraordinary career, including his deployment to Afghanistan in the summer of 2009, when he set another record, this time for enemy kills on a single deployment. His teammates and chain of command labeled him "The Reaper," and his actions on the battlefield became the stuff of legend, culminating in an extraordinary face-off against an enemy sniper known simply as The Chechnian. Irving's astonishing first-person account of his development into an expert assassin offers a fascinating and extremely rare view of special operations combat missions through the eyes of a Ranger sniper during the Global War on Terrorism. From the brotherhood and sacrifice of teammates in battle to the cold reality of taking a life to protect another, no other audiobook dives so deeply inside the life of a sniper on point.
©2015 Nicholas Irving (P)2014 Macmillan Audio
3. Audio/Smartphone (ATBR)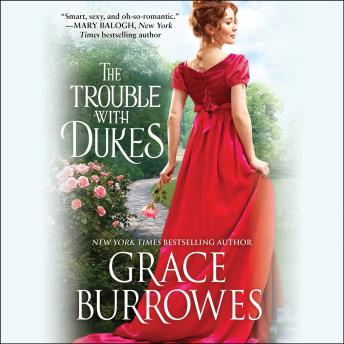 The Trouble with Dukes
Windham Brides, Book 1
By: Grace Burrowes
Narrated by: James Langton
Series: Windham Brides, Book 1
Length: 9 hrs and 56 mins

I decided to listen to another
Historical/Regency Romance.
This is from my TBR and fav authors.
Source: 8/9/18 Two for One Credit Audiobooks.com.
Summary:
From the New York Times bestselling author of the beloved Windham series comes 'a wonderfully funny, moving romance,' (Eloisa James) perfect for fans of 'sexy heroes, strong heroines, intelligent plots, [and] enchanting love stories' (Mary Balogh).
THEY CALL HIM THE DUKE OF MURDER... The gossips whisper that the new Duke of Murdoch is a brute, a murderer, and even worse--a Scot. They say he should never be trusted alone with a woman. But Megan Windham sees in Hamish something different, someone different. No one was fiercer at war than Hamish MacHugh, though now the soldier faces a whole new battlefield: a London Season. To make his sisters happy, he'll take on any challenge--even letting their friend Miss Windham teach him to waltz. Megan isn't the least bit intimidated by his dark reputation, but Hamish senses that she's fighting battles of her own. For her, he'll become the warrior once more, and for her, he might just lose his heart.


August 15, 2021 - I remain on track. I love seeing new things each time I read the Bible. I am glad to still be current with morning reading. I am reading/listening to the NLT Tyndale version of the Bible on You Version App so Hubby and I are reading the same passages each day.
No new study yet.
I completed three books to review this week.
NetGalley shelf is still at four - 3 old and one new.
Now five author titles are in queue. I'll be working on these
next
soon.
(Plus a few that I received from facebook links and newsletter sign-ups, not specific review requests.)
Still many titles through InstaFreebie and many new author requests I haven't replied to.
Welcome to Mailbox Monday.
Mailbox Monday is a gathering place for readers to share the books that came into their house last week and explore great book blogs. This Meme started with Marcia at A Girl and Her Books (fka The Printed Page) and after a tour of hosts has returned to its
permanent home
at
Mailbox Monday
. Thanks to the ladies sharing hosting duties: Serena of
Savvy Verse & Wit
, me and new to the team, Velvet at
vvb32reads
.
Warning: Mailbox Monday can lead to envy, toppling TBR piles and humongous wish lists.

No new review book again this week.
I selected my two Audible credits and purchased four audiobooks at Chirp.
I also selected five audios from Audible Plus Catalog.
One Kindle title this week.
(Note these are in my Amazon library, NOT on my Kindle until I download and transfer them.)
Are your mailbox and TBR piles blooming?
NONE
Won

NONE
Purchased

8/14/2021 Two July Audible Credits; one continuing series and one new:
Marked in Flesh
A Novel of the Others, Book 4
By: Anne Bishop
Narrated by: Alexandra Harris
Length: 15 hrs and 21 mins
Release date: 03-08-16
Ava's Crucible
The Complete Box Set
By: Mark Goodwin
Narrated by: Stacey Glemboski
Length: 20 hrs and 49 mins
Release date: 06-17-19
8/14/2021 Four books at Chirp for $7.96.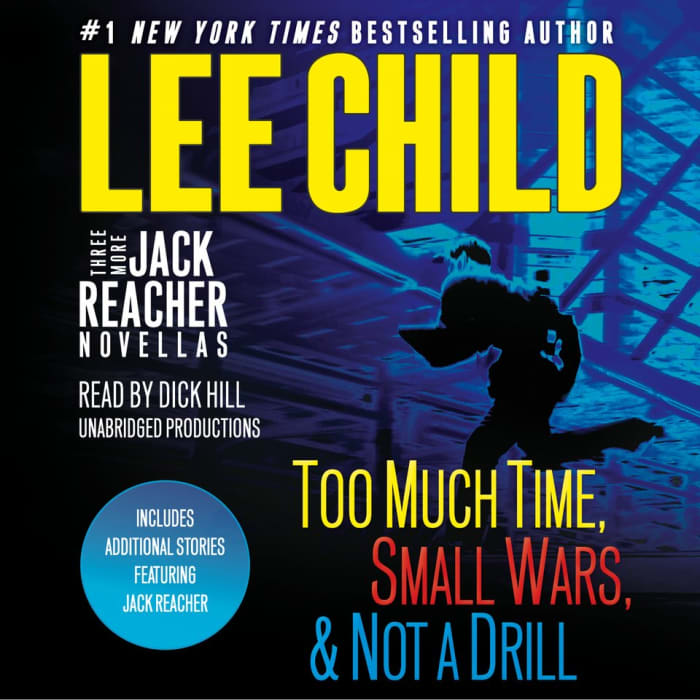 Three More Jack Reacher Novellas
Written by Lee Child
Narrated by Dick Hill
Run Time 8h 9min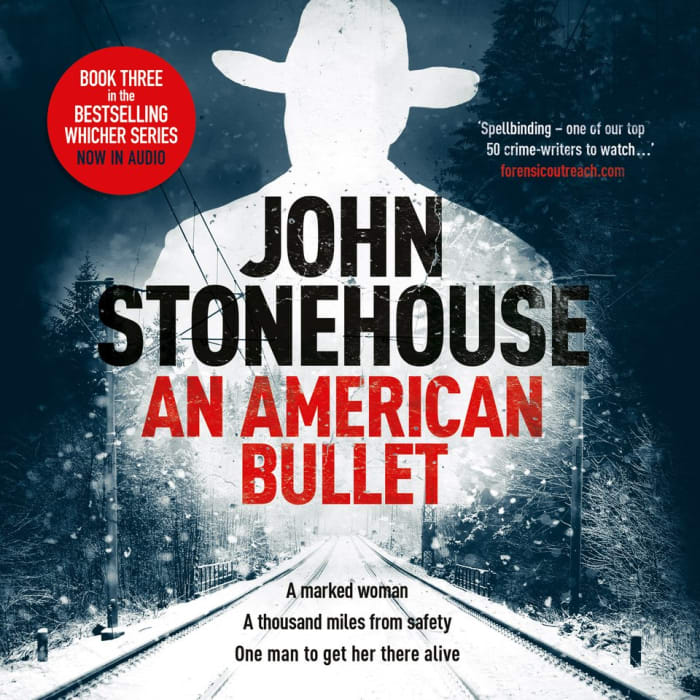 An American Bullet
Written by John Stonehouse
Narrated by J. Rodney Turner
Run Time 7h 59min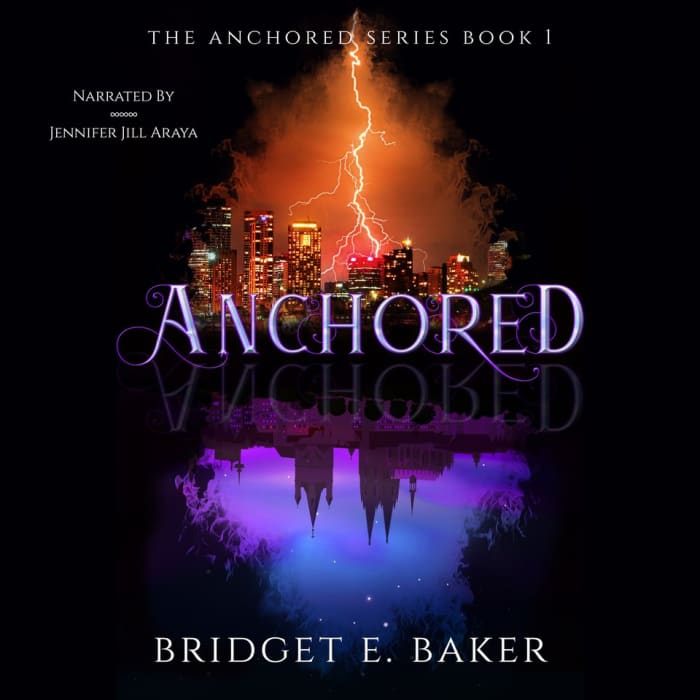 Anchored
Written by Bridget E. Baker
Narrated by Jennifer Jill Araya
Run Time 14h 28min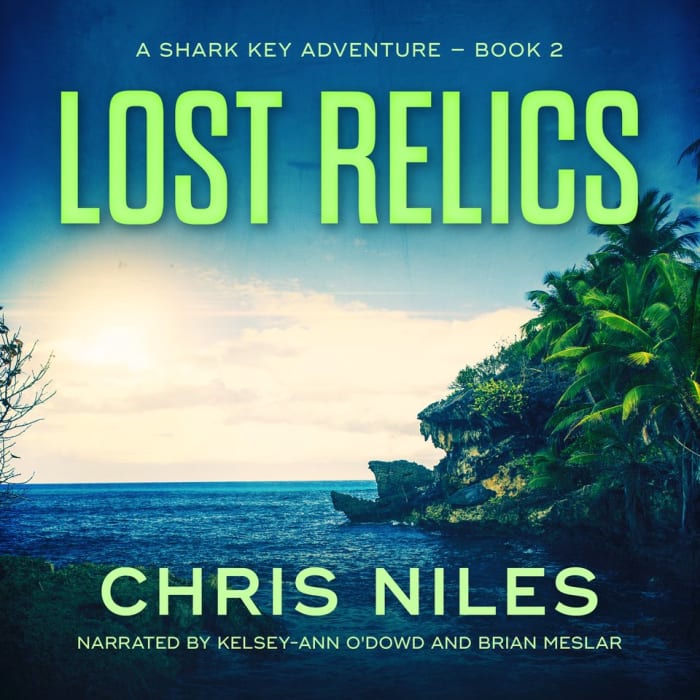 Lost Relics
Written by Chris Niles
Narrated by Brian Meslar & Kelsey Ann O' Dowd
Run Time 6h 22min
Five audiobooks from Audible Plus:
The Bone Farm: A Jane Hawk Case File
By: Dean Koontz
Narrated by: Elisabeth Rodgers , James Anderson Foster
Series: Jane Hawk, Book 0.5
I've been eyeing books in this series so I am glad to listen to a prequel to get a better feel for the series.
Legend: Four Horsemen Tales, Book 1
By: Christopher Woods
Narrated by: Marc Vietor
Series: Four Horsemen Tales, Book 1
Plus books 2 through 4:
Weaver: Four Horsemen Tales, Book 2
By: Kacey Ezell , Mark Wandrey
Narrated by: Cris Dukehart

The Colchis Job: Four Horsemen Tales, Book 3
By: Kal Spriggs
Narrated by: James Patrick Cronin