I am linking with Sunday Post at
Caffeinated Book Reviewer.
What Are You Reading? is where we gather to share what we have read this past week and what we plan to read this week. It is a great way to network with other bloggers, see some wonderful blogs, and put new titles on your reading list.

This past week was a bit difficult. Tropical Storm Fred went through on Monday with not too much damage other than cutting out power both in my office and at home. We were without power for 24 hours but we are fortunate to have a generator for the fridge, freezer, oxygen tank, and TV. We also pulled a fan downstairs to cool the hot room. I forgot to take my thyroid medicine on Sunday and on Tuesday I had no energy to struggle through the heat so it was a wasted day.

We returned to work on Wednesday having lost a day of preparation. Our business is stressful and it isn't helped when people are rude to staff for things they can't control. Our processor has been working extra files due to Heather's absence. I was out to a board meeting on Thursday morning when a customer yelled at her over bank wire fees. Apparently it was the straw that broke the camel's back and the staff member wrote a two line resignation and walked out leaving the other staff to pick up with two closings scheduled that day. We were all dismayed. The girls called Heather and she came in for the closings. I felt sorry that I didn't fully recognize the leaving staff member's stress level but we all agreed that didn't justify walking out with no notice. I expect to be juggling in the office for a few weeks.



I needed this sign of hope on Thursday afternoon.





We are supposed to have 90 degree temps and thunderstorms this coming week.


I enjoyed my listening again this week, finishing two audiobooks. I posted two reviews and my usual memes.
I had no internet Monday night through Tuesday at 8:45pm. I visited only 14 blogs last week.
Shout Out
this week to
WORDREVEL.
Joséphine is "passionate about a great many things ranging from reading to baking to sports to photography and beyond."
Audible offerings for free children's titles ended June 30.
Audiobooks.com is still sharing some free listens for children.
These were last week's posts:
Finished Reading:

1. Audible/Smartphone (ATBR)

The Reaper
Autobiography of One of the Deadliest Special Ops Snipers
By: Gary Brozek, Nicholas Irving
Narrated by: Jeff Gurner
Length: 7 hrs and 40 mins
This shares unique personal experiences that I found to give interesting insights to a soldier's life.
Source: March 2016 Sale at Audible.
Click on book title for full description.
2. Audio/Smartphone (ATBR)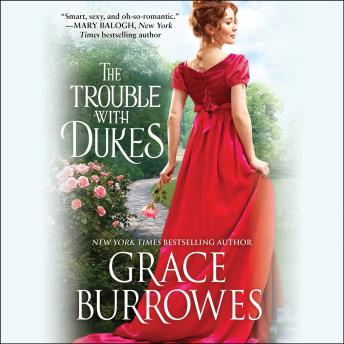 The Trouble with Dukes
Windham Brides, Book 1
By: Grace Burrowes
Narrated by: James Langton
Series: Windham Brides, Book 1
Length: 9 hrs and 56 mins
This is another charming

Historical/Regency Romance.
This is from my TBR and fav authors.
Source: 8/9/18 Two for One Credit Audiobooks.com.
Click on book title for full description.


Currently Reading:
1. ebook/NetGalley App on Phone (NG2021)

The Keepers
by Jeffrey B. Burton


I am 60% in and still enjoying this
easy, engaging writing.
I wish my ebook reading went faster
(Seen at Inside of a Dog.)
Source: NetGalley 7/11/2021.
Click on book title for full description.
2. Audible/Smartphone (ATBR)

The Bone Farm: A Jane Hawk Case File
By: Dean Koontz

Narrated by: Elisabeth Rodgers , James Anderson Foster
Series: Jane Hawk, Book 0.5
I've been eyeing books in this series so I am glad to listen to a prequel to get a better feel for the series.
Source: August 2021 Audible Plus.
Publisher's Summary
An audio original novella featuring bestselling author Dean Koontz's compelling new heroine, Jane Hawk. From the case files of the former FBI agent before she became the nation's most wanted fugitive - The Bone Farm details a desperate man-hunt for a serial killer before he murders again.
Katherine Haskell, a young college co-ed is on her way back to school, but she never makes it there. Instead, she becomes the latest prey of the rapist and murderer dubbed by the tabloids the "Mother Hater." He is a twisted soul who kidnaps young girls for pleasure then discards them.
Katherine is missing, but she's not yet dead. FBI agents Jane Hawk and her partner Gary Burkett must descend into the hell of this killer's mind to solve the case before it is too late. The question is - will they both get out alive?
©2018 Dean Koontz (P)2018 Brilliance Publishing, Inc., all rights reserved.
3. ebook/PDF on Computer (NG2021)

Hematite
1. Serenade
by Script by Victoria Maderna, Federico Piatti and
art by Victoria Maderna, Federico Piatti
Europe Comics
Every now and then I like to throw in a graphic novel and this looks like a good one.
Source 2021 NetGalley.
Hematite is a young vampire who is trying to find her way. As a member of the illustrious Blackwood family, she faces pressure to conform to high society standards, but such grandstanding isn't for her. And neither is drinking blood—she'd rather have vegetable soup! So it is that she opts for the more diverse Wolven School, rather than joining the ranks of her fellow vampires at the Diaemus Academy. Being different can be hard, though, and doesn't always help to make friends. Luckily for Hematite, she has her poetry, as well as Drunela—a draugr who won't let their differences keep them apart—and Emile, a human boy fascinated by the occult who would just love to take a peek at the Blackwood's private library. Unfortunately, bridging societal divides isn't always easy, and can lead to terrible consequences…
4. Audible/Smartphone (ATBR)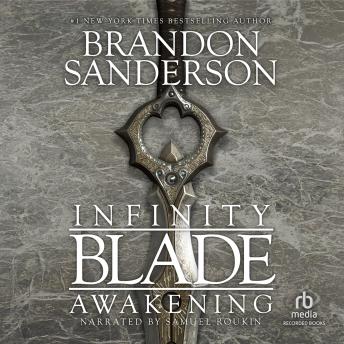 Infinity Blade: Awakening
By Brandon Sanderson
Narrated By: Samuel Roukin
Duration: 4 h 41 min
This is an author my son really likes too.
Source: 3/28/2020 Audiobooks.com Two For One Credit
Summary:
Trained from birth in swordplay and combat, a young knight named Siris has journeyed to the Dark Citadel with a single purpose: fight through the army of Titans to face the tyrannical God King in one-on-one combat. This was his father's sacred mission, and his father's before him, going back countless generations in an effort to free their people from enslavement.
But when Siris somehow succeeds where all those from his bloodline previously have failed, he finds himself cast into a much larger world, filled with warriors and thieves, ancient feuds and shifting alliances, Deathless immortals and would-be kings. His quest for freedom will take him on an epic journey in search of the mythical figure known as the Worker of Secrets - the one being in the world who can unravel the secrets of the Infinity Blade.
Based on the bestselling video game from ChAIR Entertainment and Epic Games, this all-new adventure from acclaimed fantasy author Brandon Sanderson digs deeper into the fantastical world of Infinity Blade, a world of mystery and intrigue where magic and technology are indistinguishable, and even life and death are not what they seem.
Brandon Sanderson has published six solo novels with Tor Books-Elantris, the Mistborn trilogy, Warbreaker, and The Way of Kings-as well as four books in the middle-grade Alcatraz Versus the Evil Librarians series from Scholastic. He was chosen to complete Robert Jordan's long-running Wheel of Time series, to which he added 2009's The Gathering Storm and 2010's Towers of Midnight, as well as the final book in the series, A Memory of Light, scheduled for release in 2012. Currently living in Utah with his wife and children, Brandon teaches creative writing at Brigham Young University.
August 22, 2021 - I remain on track. I love seeing new things each time I read the Bible. I am glad to still be current with morning reading. I am reading/listening to the NLT Tyndale version of the Bible on You Version App so Hubby and I are reading the same passages each day.
8/23 I am starting a new 5-day study with other ladies from our church:
The Armor of God
.
I completed two books to review this week and have one review from last week.
NetGalley shelf is down to 3 old titles.
Now five author titles are in queue. I'll be working on these
next
soon.
(Plus a few that I received from facebook links and newsletter sign-ups, not specific review requests.)
Still many titles through InstaFreebie and many new author requests I haven't replied to.
Welcome to Mailbox Monday.
Mailbox Monday is a gathering place for readers to share the books that came into their house last week and explore great book blogs. This Meme started with Marcia at A Girl and Her Books (fka The Printed Page) and after a tour of hosts has returned to its
permanent home
at
Mailbox Monday
. Thanks to the ladies sharing hosting duties: Serena of
Savvy Verse & Wit
, me and new to the team, Velvet at
vvb32reads
.
Warning: Mailbox Monday can lead to envy, toppling TBR piles and humongous wish lists.

No new review book again this week.
I selected my VIP Credit choice from Audiobooks.com and I am looking at the 2 for 1 Deals.
I also selected three audios from Audible Plus Catalog.
Two Kindle titles this week.
(Note these are in my Amazon library, NOT on my Kindle until I download and transfer them.)
Are your mailbox and TBR piles blooming?
NONE
Won

NONE
Purchased

NONE
I selected this title as my VIP free title in August from Audiobooks.com.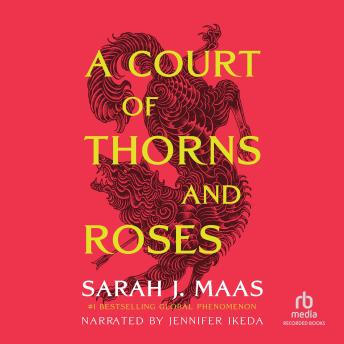 A Court of Thorns and Roses
By Sarah J. Maas
Narrated By: Jennifer Ikeda
Duration: 16 h 11 min
I have been eyeing this series even though YA.


8/2/2021 I selected three titles From Audible Plus Catalog:
Wolf Hall
By: Harper Fox
Narrated by: Tim Gilbert
Release date: 01-31-17
Oracle
By: Andrew Pyper
Narrated by: Joshua Jackson
Length: 8 hrs and 37 mins
Release date: 08-17-21
The Unwanted Heiress
By: Amy Corwin
Narrated by: Ruth Urquhart
Series: The Archer Family, Book 1
Release date: 03-16-17
Two Free Kindle Titles - I think these were both links from Facebook:
Free Trader Box Set - Books 1-3:
Free Trader of Warren Deep, Planet Vii, and Adventures on RV Traveler (Free Trader Omnibus Editions Book 1)
Craig Martelle
Winter's Bride: A Fantasy Romance
(The Elders of the Seasons Book 1)
Nellie C. Lind
Other Free titles often found at
Bookbub
,
Bookfun
,
Ereader News Today
,
Inspired Reads
,
Pixel of Ink
or
Kindle ebooks
.