I am linking with Sunday Post at
Caffeinated Book Reviewer.
What Are You Reading? is where we gather to share what we have read this past week and what we plan to read this week. It is a great way to network with other bloggers, see some wonderful blogs, and put new titles on your reading list.

The inspection report confirmed no mold at this time but open and active roof leak that could lead to mold fungus. We are helping the landlord look for a good roofer since two years of patching hasn't worked.

Sad to say Heather stumbled on high heals Saturday night and fractured her shoulder in two places. She was out of office last week and has another week with limited activity in hopes that the fracture will start to knit without surgery with pins.

I had to cancel my vacation to Illinois in order to fill in for Heather. This probably worked out for the best as I have three multi million dollar commercial transactions closing in the next two weeks.



One of things I love in our community is the crepe myrtles when they bloom.


This second image is outside our temporary office.

I had a really long audio book that was enjoyable listening and I finally finished the ebook.
I posted two reviews and my usual memes.
I visited 18 blogs last week.
Shout Out
this week to
MORE TO DISCOVER
.
I love this 'motto' for Sarita's blog and life.
Audible offerings for free children's titles ended June 30.
Audiobooks.com is still sharing some free listens for children.
These were last week's posts:
Finished Reading:
1. Audible/Smartphone (A2021)


A Long Time Until Now
By: Michael Z. Williamson
Narrated by: Dennis Holland
Length: 22 hrs and 10 mins
Release date: 06-02-15

This is a story of survival out of time.
Source: 1/31/21 Audible 2 for 1 credit sale.
Click on book title for full description.
2. ebook/Kindle App on Computer (Author2021)

The Alchemy Thief
by R.A. Denny
This is an engaging time travel but leads to a second story.
Source: Author review request.
Click on book title for full description.
Currently Reading:
1. Audible/Smartphone (A2020)


The Tales of Beedle the Bard
By: J.K. Rowling
Narrated by: Warwick Davis, Noma Dumezweni, Jason Isaacs, Jude Law, Evanna Lynch, Sally Mortemore, Bonnie Wright
Length: 1 hr and 35 mins
Release date: 03-31-20
I've had this on my short listen list. I am halfway through and not overly impressed.
Source: 2/29/2020 Free Audible.
About This Audible Audiobook
Performed by talented actors from across the Wizarding World, this is the first ever audiobook edition of The Tales of Beedle the Bard, which was originally written in 2007 by J.K. Rowling and has raised money for her children's charity Lumos ever since.
As familiar to Hogwarts students as "Cinderella" and "Sleeping Beauty" are to Muggle children, Beedle's stories are a collection of popular fairy tales written for young witches and wizards. So, if you're wondering what's in store in this brand-new audio edition…well, your ears are in for a treat.
Once you've checked this fabulous Hogwarts Library book out, you'll start by hearing the author's introduction, read by Sally Mortemore (librarian Madam Pince from the Harry Potter films). Then it's time for the tales to begin…
• You'll laugh along to "The Wizard and the Hopping Pot" as you listen to the havoc wreaked by a father's impish gift to his son, read by Warwick Davis (Professor Flitwick—Harry Potter films).
• "The Fountain of Fair Fortune" will take you on a quest through an enchanted garden, alongside three witches and a luckless knight, read by Evanna Lynch (Luna Lovegood—Harry Potter films).
• In "The Warlock's Hairy Heart", you'll be warned about a young warlock who is fearful of love, and turns to dark magic to avoid it at all costs, read by Jason Isaacs (Lucius Malfoy—Harry Potter films).
• The calamitous meeting of a foolish king, a cunning charlatan and a mischievous washerwoman unravels in "Babbitty Rabbitty and her Cackling Stump", read by Bonnie Wright (Ginny Weasley—Harry Potter films).
• And finally, the most iconic of Beedle's stories. "The Tale of the Three Brothers"—with its message of humility and wisdom—will introduce you, dear listener, to the Deathly Hallows, read by Noma Dumezweni (Hermione Granger—Harry Potter and the Cursed Child, London's West End and New York's Broadway).
Each of the tales is accompanied by wise and whimsical notes from a certain Albus Dumbledore, surely everyone's favorite headmaster, read by Jude Law (Albus Dumbledore—Fantastic Beasts films).
We're told these five fables have been firm favorites in wizarding households for centuries, and now it's your turn to experience these tales from the Wizarding World, as you've never heard them before.
©2008 J.K. Rowling (P)2020 J.K. Rowling/Pottermore Publishing

2. Print (2021)
3. ebook/NetGalley App on Phone (NG2021)

The Keepers
by Jeffrey B. Burton
I liked book one so I am glad to get the chance to read book two. (Seen at Inside of a Dog.)
Source: NetGalley 7/11/2021.
Jeffrey B. Burton's The Keepers is the next installment of the Mace Reid K-9 series, featuring golden retriever cadaver dog Vira and her handler, Mason Reid.
Mason "Mace" Reid lives on the outskirts of Chicago and specializes in human remains detection―that is, he trains dogs to hunt for dead bodies. He calls his pack of cadaver dogs The Finders, and his prize pupil is a golden retriever named Vira.
When Mace Reid and Vira are called in to search Washington Park at three o'clock in the morning, what they find has them running for their very lives. The trail of murder and mayhem Mace and CPD Officer Kippy Gimm have been following leads them to uncover treachery and corruption at the highest level, and their discoveries do not bode well for them . . . nor for the Windy City itself.
The Keepers is an exciting, fast-paced mystery filled with courageous dogs you'll want to root for.
I'll pick up a longer audio but I haven't decided which one yet.
July 25, 2021 - I remain on track. I love seeing new things each time I read the Bible. I am glad to still be current with morning reading. I am reading/listening to the NLT Tyndale version of the Bible on You Version App so Hubby and I are reading the same passages each day.
I just started a nine day study:
What If Christianity Isn't What You Think?
I completed two books to review this week.
NetGalley shelf is at four - 3 old and one new. And I forgot to post a couple of weeks ago that I had reached
95%
feedback on the NetGalley shelf!
Now five author titles are in queue. I'll be working on these
next
soon.
(Plus a few that I received from facebook links and newsletter sign-ups, not specific review requests.)
Still many titles through InstaFreebie and many new author requests I haven't replied to.
Welcome to Mailbox Monday.
Mailbox Monday is a gathering place for readers to share the books that came into their house last week and explore great book blogs. This Meme started with Marcia at A Girl and Her Books (fka The Printed Page) and after a tour of hosts has returned to its
permanent home
at
Mailbox Monday
. Thanks to the ladies sharing hosting duties: Serena of
Savvy Verse & Wit
, me and new to the team, Velvet at
vvb32reads
.
Warning: Mailbox Monday can lead to envy, toppling TBR piles and humongous wish lists.
Another Audio heavy book haul for me this week.
No new review books.
One purchased book at Chirp and 11 (only 5 shown as 6 are within one series so they are linked) added to my library through Audible Plus.
Three free Kindle cozy titles this week.
(Note these are in my Amazon library, NOT on my Kindle until I download and transfer them.)
Are your mailbox and TBR piles blooming?
NONE
Won

NONE
Purchased

Only one purchase this week at Chirp for $1.99: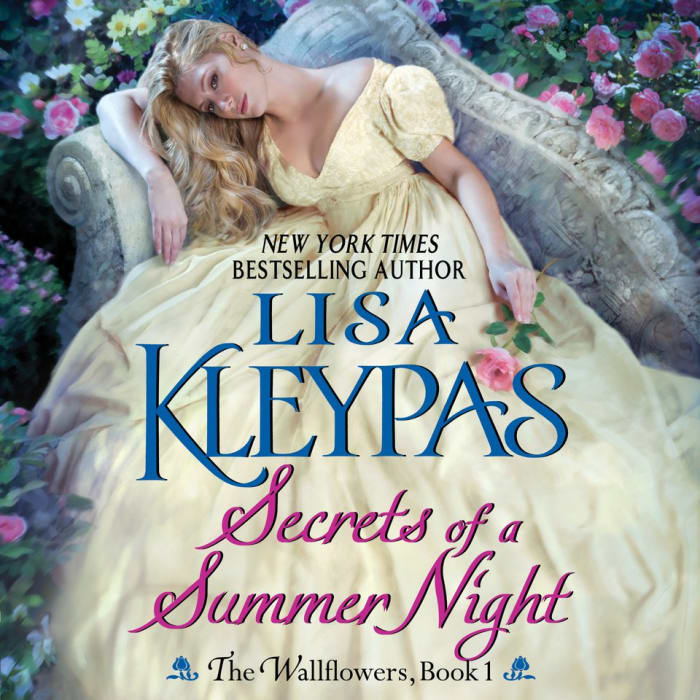 Secrets of a Summer Night
Written by Lisa Kleypas
Narrated by Rosalyn Landor
Run Time 8h 35min
I have book 2 on Audible and book 4 in print. I have been hoping to get this Book 1 on sale! It's also a "Summer" title.
I picked these from the Audible Plus Catalog:
Crucible: A Max Ahlgren Story
By: Ryan W. Aslesen
Narrated by: Jeffrey Kafer
Series: Crucible, Book 0
Length: 2 hrs and 13 mins
Tracking Magic: Rylee Adamson, Book 0.25
By: Shannon Mayer
Narrated by: Lauren Fortgang
Length: 1 hr and 4 mins
PLUS books 4-9
The Bridge Kingdom
By: Danielle L. Jensen
Narrated by: Lauren Fortgang , James Patrick Cronin
Series: The Bridge Kingdom Series, Book 1
Length: 11 hrs and 52 mins
The Stand-In
By: Lily Chu
Narrated by: Phillipa Soo
Length: 10 hrs and 55 mins
Prador Moon: A Novel of the Polity, Book 1
By: Neal Asher
Narrated by: David Marantz
Length: 7 hrs and 15 mins
I found three free Kindle titles this week, all Cozy Mysteries:
Dead and Breakfast: Paranormal Cozy Mystery (Visions & Victims Book 1)
Lily Webb

Double Fudge Felony: A Small Town Cupcake Cozy Mystery (Cupcake Crimes Series Book 3)
Molly Maple

Unbaked Croakies: A Magical Cozy Mystery with Talking Animals (Enchanting Inquiries Book 1)
Sam Cheever
Other Free titles often found at
Bookbub
,
Bookfun
,
Ereader News Today
,
Inspired Reads
,
Pixel of Ink
or
Kindle ebooks
.