I am linking with Sunday Post at
Caffeinated Book Reviewer.
What Are You Reading? is where we gather to share what we have read this past week and what we plan to read this week. It is a great way to network with other bloggers, see some wonderful blogs, and put new titles on your reading list.


I hope all Americans enjoyed a Happy and safe Independence Day!



It is sort of surprising that we are now in July! The week moved along with a pretty productive workload.







I had my nails done two weeks ago in preparation of Independence Day.
I had picked a brighter design but the technician did
a softer red, white (silvery) and blue fireworks.

I still found the one cluster of grapes but they are hard. I guess the others are all gone to critters.
We are still experiencing hot, humid and rainy weather.


I really liked my reading and listening this week. Kindle/ebook reading continues to be slower but I persevere. I finished two audio books and one ebook. I posted two reviews and my usual memes.
I visited 16 blogs again last week.
Shout Out
this week to
A GREAT Read
. Jessica has been sharing reviews on Urban Fantasy and Paranormal YA since 2009.
Audible offerings for free children's titles looks like it is closing June 30.
Audiobooks.com is still sharing free listens for children.
These were last week's posts:
Finished Reading:
1. Audio/Smartphone/NetGalley App (NG2021)

Dog Eat Dog, An Andy Carpenter Mystery
by David Rosenfelt
Narrated by Grover Gardner
Length: 6 hrs and 30 mins
Release date: 07-06-21
I enjoyed this quick legal mystery.
Plus I got my hubby to listen to book 1 in the series. :-)
Source: NetGalley 6/3/2021
Click on book title for full description.
2. Kindle App/Smartphone (NG2020)
Aftershocks
Christians Entering a New Era of Global Crisis
by Jeff Kinley
This made some interesting points on end times: events happening with aftershocks but not the end yet.
Source: 2020 NetGalley.
Click on book title for full description.
3. Audio/Smartphone/NetGalley App (NG2021)

A Good Day for Chardonnay
by Darynda Jones
Narrated by Lorelei King
Pub Date 27 Jul 2021
Ms. Jones writes fun stories.
Source: NetGalley Audio Book.
Running a small-town police force in the mountains of New Mexico should be a smooth, carefree kind of job. Sadly, full-time Sheriff--and even fuller-time coffee guzzler--Sunshine Vicram, didn't get that memo.
All Sunshine really wants is one easy-going day. You know, the kind that starts with coffee and a donut (or three) and ends with take-out pizza and a glass of chardonnay (or seven). Turns out, that's about as easy as switching to decaf. (What kind of people do that? And who hurt them?)
Before she can say iced mocha latte, Sunny's got a bar fight gone bad, a teenage daughter hunting a serial killer and, oh yes, the still unresolved mystery of her own abduction years prior. All evidence points to a local distiller, a dangerous bad boy named Levi Ravinder, but Sun knows he's not the villain of her story. Still, perhaps beneath it all, he possesses the keys to her disappearance. At the very least, beneath it all, he possesses a serious set of abs. She's seen it. Once. Accidentally.
Between policing a town her hunky chief deputy calls four cents short of a nickel, that pesky crush she has on Levi which seems to grow exponentially every day, and an irascible raccoon that just doesn't know when to quit, Sunny's life is about to rocket to a whole new level of crazy.
Yep, definitely a good day for chardonnay.
Currently Reading:
1. ebook/Kindle App (Author2021)

The Alchemy Thief
by R.A. Denny
I have just started this time travel, Christian historical.
Source: Author review request.
Click on book title for full description.
2. Audible/Smartphone (ATBR)
Vision in Silver
A Novel of the Others
By: Anne Bishop
Narrated by: Alexandra Harris
Length: 16 hrs and 4 mins
Release date: 03-03-15
I like this series and get a "V" title.
Source: 12/16/2020 November Audible Credits.
Publisher's Summary
The New York Times best-selling author of The Black Jewels Trilogy transports readers to a world of magic and political unrest - where the only chance at peace requires a deadly price....
The Others freed the cassandra sangue to protect the blood prophets from exploitation, not realizing their actions would have dire consequences. Now the fragile seers are in greater danger than ever before - both from their own weaknesses and from those who seek to control their divinations for wicked purposes. In desperate need of answers, Simon Wolfgard, a shape-shifter leader among the Others, has no choice but to enlist blood prophet Meg Corbyn's help, regardless of the risks she faces by aiding him.
Meg is still deep in the throes of her addiction to the euphoria she feels when she cuts and speaks prophecy. She knows each slice of her blade tempts death. But Others and humans alike need answers, and her visions may be Simon's only hope of ending the conflict.
For the shadows of war are deepening across the Atlantik, and the prejudice of a fanatic faction is threatening to bring the battle right to Meg and Simon's doorstep....
©2015 Anne Bishop (P)2015 Penguin
3. Print (2021)
July 4, 2021 - I remain on track. I love seeing new things each time I read the Bible. I am glad to still be current with morning reading. I am reading/listening to the NLT Tyndale version of the Bible on You Version App so Hubby and I are reading the same passages each day.
I am doing a 3 day study:
Who Controls Your Thoughts?
I completed three books to review this week.
NetGalley shelf is now at four - 3 old and one brand new.
Four author titles remain in queue. I'll be working on these
next
soon.
(Plus a few that I received from facebook links and newsletter sign-ups, not specific review requests.)
Still many titles through InstaFreebie and many new author requests I haven't replied to.
Welcome to Mailbox Monday.
Mailbox Monday is a gathering place for readers to share the books that came into their house last week and explore great book blogs. This Meme started with Marcia at A Girl and Her Books (fka The Printed Page) and after a tour of hosts has returned to its
permanent home
at
Mailbox Monday
. Thanks to the ladies sharing hosting duties: Serena of
Savvy Verse & Wit
, me and new to the team, Velvet at
vvb32reads
.
Warning: Mailbox Monday can lead to envy, toppling TBR piles and humongous wish lists.
I received an ebook from NetGalley
I selected 2 for 1 credit audios at Audiobooks.com.
One Audible Daily Deal.
One free Kindle titles this week.
(Note these are in my Amazon library, NOT on my Kindle until I download and transfer them.)
Are your mailbox and TBR piles blooming?
NetGalley Book:
I liked book one so I am glad to get book two. (Seen at
Inside of a Dog
.)
The Keepers
by Jeffrey B. Burton
NONE
Purchased

7/3/2021 Audiobooks.com Two for One Credit Sci Fi & Fantasy: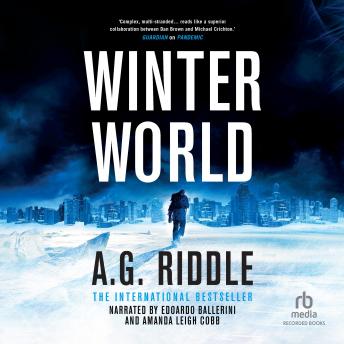 Winter World
By A.G. Riddle
Narrated By: Edoardo Ballerini, Amanda Leigh Cobb

Duration: 11 h 3 min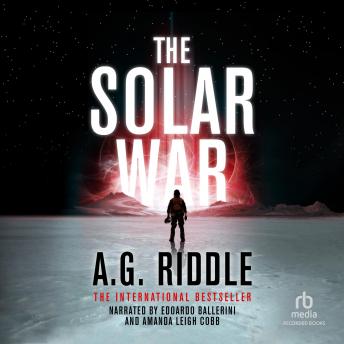 The Solar War
By A.G. Riddle
Narrated By: Edoardo Ballerini, Amanda Leigh Cobb
Duration: 12 h 21 min
7/4/2021 Audible Daily Deal $3.95 - perfect for Independence Day!
Igniting the American Revolution
1773-1775
By: Derek W. Beck
Narrated by: Jonathan Davis
Length: 11 hrs and 22 mins
Release date: 10-06-15