I am linking with Sunday Post at
Caffeinated Book Reviewer.
What Are You Reading? is where we gather to share what we have read this past week and what we plan to read this week. It is a great way to network with other bloggers, see some wonderful blogs, and put new titles on your reading list.
My work was a little full this week with two members out 3 1/2 days and Heather out one day with doctor appointments. They are setting up another CT for Heather's nose but on top of that she had to have an infected tooth pulled this past week.

The dehumidifier is helping a little. But it was hard to keep up with moving leaks after heavy rains several days last week.

Our century tree seems to be a week behind everyone else. They are either in full bloom or dropping the blooms. Ours is just opening up:

I found one cluster of grapes Saturday but another seemed to be gone. I have to ask hubby when they are good to pick.



As noted above we have had repeated rain so it is hot and humid.


Listening was good but slow this week. Kindle reading continued to be slower due to the app freezing. I finished two audio books and posted four reviews and my usual memes.
I visited 16 blogs last week.
Shout Out
this week to
Kait Plus Books
. Kait has some unique group associations. She reads mostly YA books and likes Alternate History. She and I can share notes on Alternate History books.
Audible offerings for free children's titles looks like it is closing June 30.
Audiobooks.com is still sharing free listens for children.
These were last week's posts:
Finished Reading:
1. Audio/Smartphone (AC2020)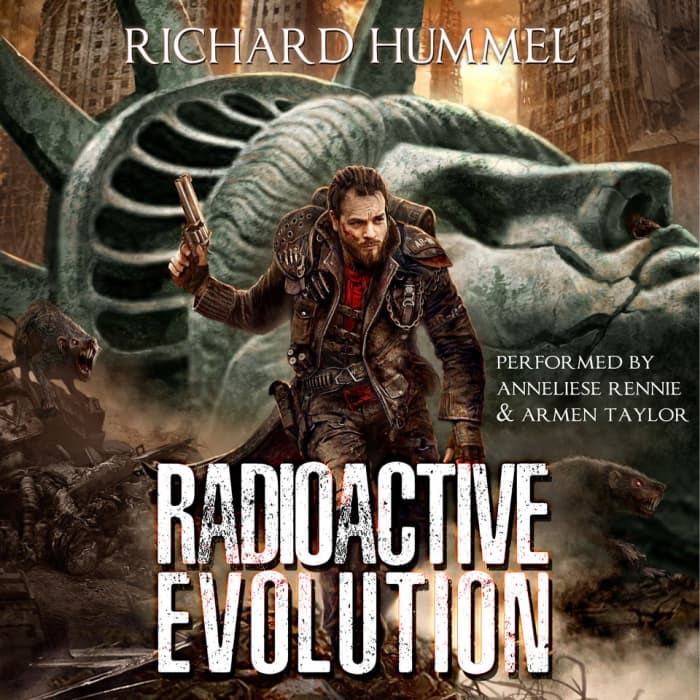 Radioactive Evolution
Written by Richard Hummel
Narrated by Armen Taylor & Anneliese Rennie
I liked this action story with a dragon companion.
Source: October 2020 Chirp $2.99
Click on book title for full description.
2. Audible/Smartphone (ATBR)

Dragon Planet
By: Dan Wells
Narrated by: Emily Woo Zeller, Steve Rimpici, full cast
Series: The Zero Chronicles, Book 2
Length: 3 hrs and 45 mins
I decided to read/listen to another dragon story. It is fun, easy listening. :-)
Source: August 2020 Audible Plus Catalog.
About This Audible Original
The much-anticipated sequel to Zero G and the middle grade debut by Dan Wells.
The colonists from the Pathfinder have arrived on Kaguya, a planet with low gravity but a very dense atmosphere. It's fun to jump around, but the air makes you loopy. Even worse than that, the heavy atmosphere means that wind storms, although rare, are absolutely devastating.
Zero and Nyx help to get everything locked down before the first big storm, but they stumble onto a group of thieves who have stolen some mining equipment. Before the kids have a chance to get away and tell anyone, the storm hits and the massive winds carry them far away. Zero and Nyx are stranded on an unknown planet with no way to communicate, being chased by thieves, and with another storm bearing down on them.
And, oh yeah, this planet has dragons.
It will take more than just good luck to get back to the colony. It's going to take science.
©2019 Dan Wells (P)2019 Audible Originals, LLC
Currently Reading:
1. Kindle App/Smartphone (NG2020)
Aftershocks
Christians Entering a New Era of Global Crisis
by Jeff Kinley
This is still moving slowly on my kindle app and a little better on my Fire Kindle. I'm mid-way and want to finish this in June.
Source: 2020 NetGalley.
Click on book title for full description.
2. Print (2021)
3. Audio/Smartphone/NetGalley App (NG2021)

Dog Eat Dog, An Andy Carpenter Mystery
by David Rosenfelt
Narrated by Grover Gardner
Length: 6 hrs and 30 mins
Release date: 07-06-21
I enjoy this series and the narrator.
Source: NetGalley 6/3/2021
Publisher's Summary
Lawyer Andy Carpenter and his golden retriever, Tara, work to free a man who risked it all to help a dog in need.
Lawyer Andy Carpenter and his wife, Laurie, enjoy walking their dogs, Tara and Sebastian. By this point in their marriage, it's routine. When out for one of their strolls, their simple ritual isn't so simple anymore. Across the street, a man is mistreating his dog. Three things happen at once: Andy yells, Laurie runs to stop the abuse, and so does a closer passerby, who so thoroughly beats the owner that both are arrested when the cops arrive.
Andy scoops up the dog and takes him to the Tara Foundation, the dog rescue organization that's always been his true passion. Meanwhile, at the police station, the passerby is identified as Matthew Jantzen, and he's wanted for murder. Andy and Laurie are struck by the fact that Jantzen, a man on the run, would nevertheless intervene to help a dog, and decide to find out more.
Dog Eat Dog, the twenty-second installment in the Andy Carpenter series, features the charming cast of characters - old and new - that David Rosenfelt is known for and the dogs that accompany them.
4. ebook/Kindle App (Author2021)

The Alchemy Thief
by R.A. Denny
This looks like an interesting time travel, Christian historical.
Source: Author review request.
When the secrets of the past threaten to destroy the future.
A tale of hope, resilience, and the indomitable spirit of a woman, this sweeping epic spans the Atlantic from New England to Morocco during the Age of Exploration.
2019: A young woman finds a relic engraved with a mysterious symbol off the coast of Martha's Vineyard. Terrorists in Morocco steal a 17th-century book engraved with the same symbol. As the woman struggles to unravel the secrets behind the symbol, her life changes in ways she could never have imagined.
1657: Transported back in time, she meets the alchemist, John Winthrop, Jr. who is plotting to lure the greatest scientific minds to the New World. But the more she learns, the more she fears for the lives of the loved ones she left behind.
In a stunning twist of fate, a modern terrorist has traveled into the past, where he has become a Barbary Corsair. He has plans of his own. And he will stop at nothing to succeed.
June 27, 2021 - I remain on track. I love seeing new things each time I read the Bible. I am glad to still be current with morning reading. (I got one day behind but and caught up again.)
I am reading/listening to the NLT Tyndale version of the Bible on You Version App so Hubby and I are reading the same passages each day.
No new study; maybe this week.
I completed two books to review this week.
NetGalley shelf grew last week by one but I am listening to so that keeps me at five on the shelf.
Four author titles remain in queue as I added one and pulled one into reading. I'll be working on these
next
soon.
(Plus a few that I received from facebook links and newsletter sign-ups, not specific review requests.)
Still many titles through InstaFreebie and many new author requests I haven't replied to.
Welcome to Mailbox Monday.
Mailbox Monday is a gathering place for readers to share the books that came into their house last week and explore great book blogs. This Meme started with Marcia at A Girl and Her Books (fka The Printed Page) and after a tour of hosts has returned to its
permanent home
at
Mailbox Monday
. Thanks to the ladies sharing hosting duties: Serena of
Savvy Verse & Wit
, me and new to the team, Velvet at
vvb32reads
.
Warning: Mailbox Monday can lead to envy, toppling TBR piles and humongous wish lists.
I received an audio book at NetGalley and an ebook from a repeat author this week.
I selected my free VIP credit and 2 for 1 credit audios at Audiobooks.com.
Two downloads from authors.
Four free Kindle titles this week and one through First Reads Amazon Prime.
(Note these are in my Amazon library, NOT on my Kindle until I download and transfer them.)
Are your mailbox and TBR piles blooming?
NetGalley Audio Book:
I had this in ebook but I can get to the Audio much easier.
A Good Day for Chardonnay
by Darynda Jones
Narrated by Lorelei King
Pub Date 27 Jul 2021
June 20, 2021 I received an ebook from the author in a time travel series I like:
The Fair (Time Box #2)
by John A. Heldt
NONE
Purchased

6/26/2021 Two for one Credit deal at Audiobooks.com: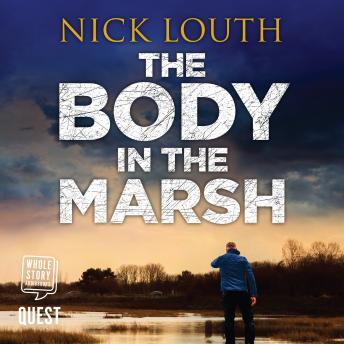 The Body in the Marsh
By Nick Louth
Narrated By: Marston York
Duration: 12 h 30 min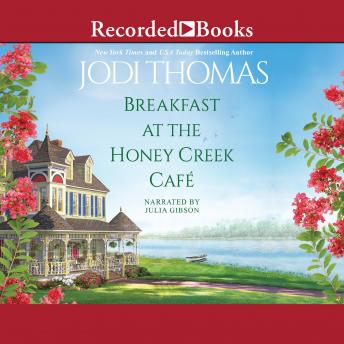 Breakfast at the Honey Creek Café
By Jodi Thomas
Narrated By: Julia Gibson
Duration: 9 h 28 min
6/21/2021 Audiobooks.com June VIP pick.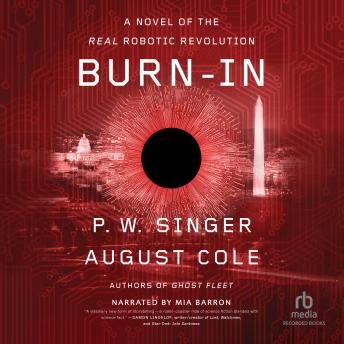 Burn-In
Written By: P.W. Singer, August Cole
Narrated By: Mia Barron
Date: May 2020
Duration: 14 hours 50 minutes
Two Free mobi files from author's online:
Unbound: A Post-Apocalyptic Survival Thriller Series
(Dawn of Deception Book 1)
by A. R. Shaw