This just didn't grip me.
Apocalypse
Written by Kyle West
Read by Graham Halstead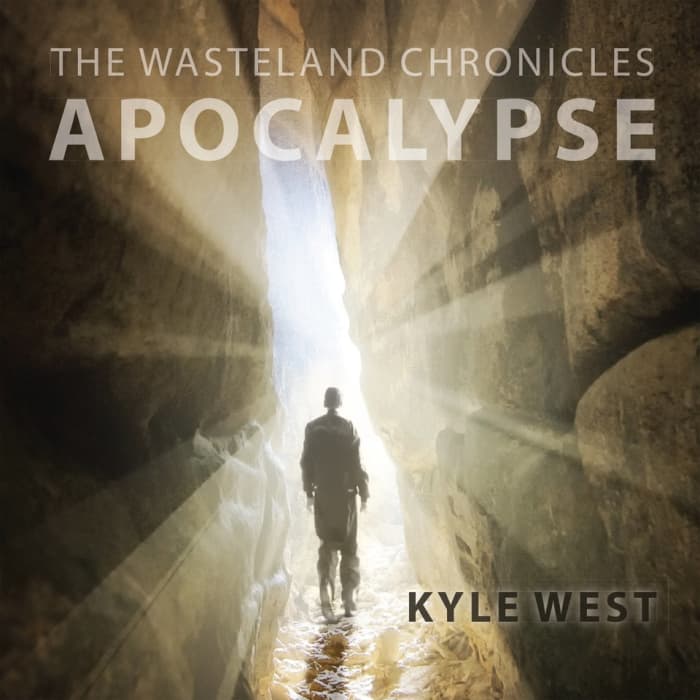 Run Time 7h 32min
Release Date: April 12, 2016
Publisher: Tantor Audio
Genre: Dystopian, Post-Apocalyptic, YA/Teen
My Rating: 3.5 of 5.0 Overall; Content 3. 5; Narration 3.75.

Publisher Description
Alex Keener has lived all of his sixteen years underground in U.S. Bunker 108. When he goes on his first recon into the Wasteland, he will find out exactly why.
Outside, Alex discovers a harsh landscape twisted by the impact of the meteor Ragnarok in 2030. Besides Raiders, dust storms, and cold, a new threat is evolving-the xenovirus, which twists men and animals into deadly monsters.
When the xenovirus invades Bunker 108, Alex must fight for survival. Joined by a beautiful ex-Raider and an idealistic scientist, Alex discovers that he and his friends might be the only ones standing between the world and a second apocalypse.



Review:
Alex has turned sixteen, so now he must serve his turn going out of Bunker 108 where he has lived all his life. His first patrol foray into the Wasteland shows him a harsh landscape. He and his experienced partner, Michael, are surprised to find a man face down in the dust with stab wounds in his back. Michael recognizes the man is from Bunker 114 where the main group of scientists live. They rush to get him into the bunker for medical attention. And that is where trouble begins.
When virus spreads in Bunker 108, Alex rushes to escape with his female crush, Khloe, and her parents. After battling the infected, Alex ends up on his own struggling to survive in the Wasteland. While scavenging and thieving to get supplies, Alex is likely to die until a strange female decides to help him.
I have been reading many post-apocalyptic stories and chose this as Mr. West is a new-to-me author. There is entertainment, but unfortunately, I did not really get pulled into the story. The basic plot (a take off Wool) has potential, but I found the writing and editing lacking – too young or too shallow. I felt that much of the story reflected immature views of women and immature or downright stupid behavior. Perhaps this is appropriate for the sixteen-year-old character, but to me there were such obvious missteps by the community in a dangerous environment, starting with taking in an unknown man without using quarantine protocol.
I thought Alex's survival chances were improbable as he was not prepared and continually loses his supplies, leaving them behind every time he faces an attack. The characters also make the mistake of leaving valuable resources to the enemies chasing them. I have the next two books in the series in audio so I expect I will try the next book sometime. Die hard apocalyptic readers may want to try this as they may have a different response.

Audio Notes:
Graham Halstead delivers a fair narration although I thought there was limited voice distinction. The reading does fit the main character. I think the audio helped the story move more quickly for me.
Source: 5/23/2021 purchase at Chirp for $2.99. This qualifies for 2021Audiobook goal.