I am linking with Sunday Post at
Caffeinated Book Reviewer.
What Are You Reading? is where we gather to share what we have read this past week and what we plan to read this week. It is a great way to network with other bloggers, see some wonderful blogs, and put new titles on your reading list.


Did you remember to set your clocks back?
Work continues to move along. I closed out another litigation case with a Final Judgment. That leaves me at seven open litigation files, although I will be starting two new Quiet Title suits soon.
Heather's surgery went okay but she had so much infection they couldn't complete the procedure. They put her back on antibiotics and she'll return in another week or so to find out what is next.
My stock account did some ups and downs during October but has reached all time highs. Now I need to decide what I want to sell in 2021 or hold into 2022.





A night or two before Halloween we had a lovely cloud covered moon.





I packed away my leisure shorts and pulled out my sweat pants and jackets this week.
Temps this week have a 30 degree spread: from 40 to 70.


I enjoyed my listening again. I made progress on the ebook and finished two audiobooks. I posted five reviews and my usual memes.
I visited 14 blogs last week.
Shout Out
this week to
Exclusory Style.
El is study LSATs, sharing about books and started an Etsy shop with cute jewelry.
Audible offerings for free children's titles ended June 30.
Audiobooks.com is still sharing some free listens for children.
These were last week's posts:
Finished Reading:

Alexander X
Battle for Forever, Book 1
By: Edward Savio
Narrated by: Wil Wheaton
Length: 10 hrs and 42 mins
Release date: 06-05-19
I really enjoyed this action packed adventure. (Reminiscent of the Lorien Legacy Series.)
I chose this to be my "X" in Audio title since I don't have another title beginning with X.
Source: 12/17/2020 Audible Sale – $5.00.
Click on book title for full description.
2. Audible/Smartphone (ATBR)
3. Audio/Smartphone (ATBR)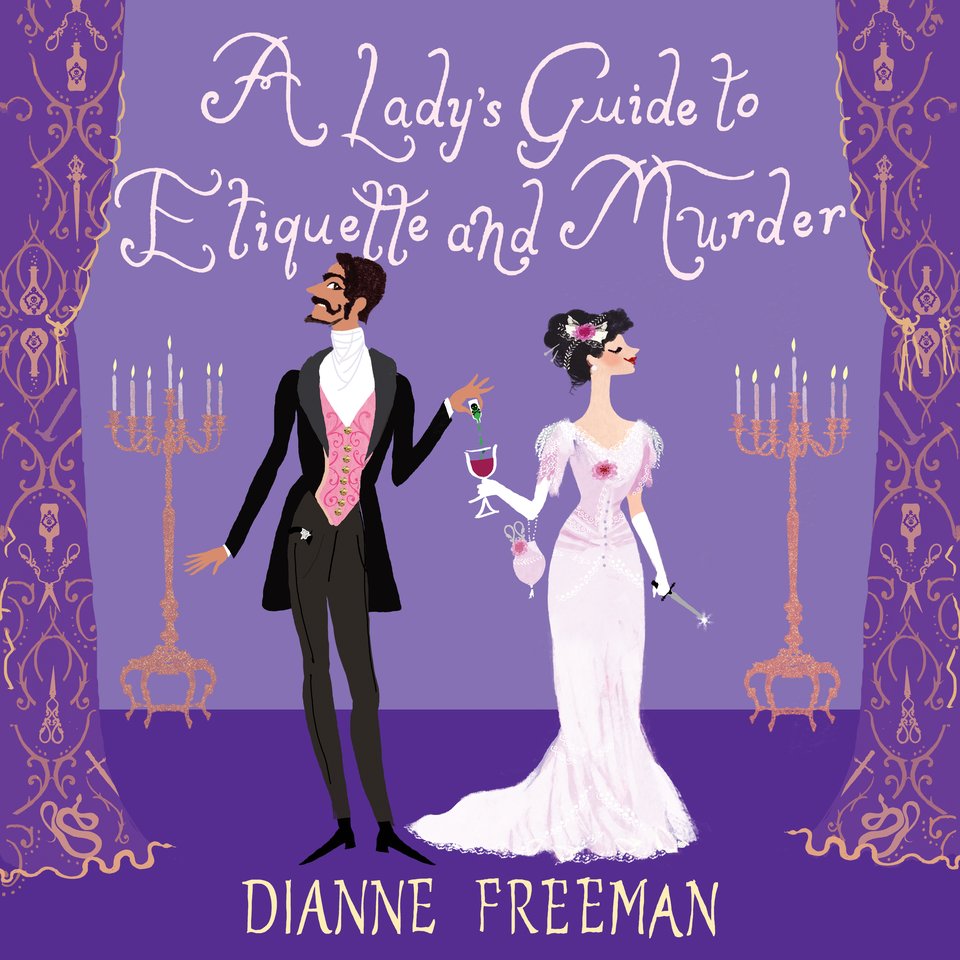 A Lady's Guide to Etiquette and Murder
Written by Dianne Freeman
Narrated by Sarah Zimmerman
Run Time: 8h5m
I totally enjoyed this Historical mystery.
Source: 9/27/19 Chirp $1.99
Publisher Description
Frances Wynn, the American-born Countess of Harleigh, enjoys more freedom as a widow than she did as a wife. After an obligatory year spent mourning her philandering husband, Reggie, she puts aside her drab black gowns, leaving the countryside and her money-grubbing in-laws behind. With her young daughter in tow, Frances rents a home in Belgravia and prepares to welcome her sister, Lily, arriving from New York—for her first London season.
No sooner has Frances begun her new life than the ghosts of her old one make an unwelcome appearance. The Metropolitan police receive an anonymous letter implicating Frances in her husband's death. Frances assures Inspector Delaney of her innocence, but she's also keen to keep him from learning the scandalous circumstances of Reggie's demise. As fate would have it, her dashing new neighbor, George Hazelton, is one of only two other people aware of the full story.
While busy with social engagements on Lily's behalf, and worrying if Reggie really was murdered, Frances learns of mysterious burglaries plaguing London's elite. The investigation brings death to her doorstep, and Frances rallies her wits, a circle of gossips, and the ever-chivalrous Mr. Hazelton to uncover the truth.
Currently Reading:
1. ebook/Kindle App on Phone (ebTBR)

The Duke and the Spoiled Wallflower
by Tessa Brookman
I made progress to 70% so maybe I will finish this week.
Source: Received from author team for review.
Click on book title for full description.
2. Audible/Smartphone (ATBR)
It Happened One Autumn: Wallflower Series #2
by Lisa Kleypas
Narrated by: Rosalyn Landor
Length: 11h 29m
This is my "Autumn" title - before Autumn slips away.
Source: Audible September 2012.
It happened at the Ball….
Where beautiful but bold Lillian Bowman quickly learned that her independent American ways weren't entirely "the thing." And the most disapproving of all was insufferable, snobbish, and impossible Marcus, Lord Westcliff, London's most eligible aristocrat.
It happened in the garden…
When Marcus shockingly – and dangerously – swept her into his arms. Lillian was overcome with a consuming passion for a man she didn't even like. Time stood still; it was as if no one else existed…thank goodness they weren't caught very nearly in the act!
It happened one autumn.…
Marcus was a man in charge of his own emotions, a bedrock of stability. But with Lillian, every touch was exquisite torture, every kiss an enticement for more. Yet how could he consider taking a woman so blatantly unsuitable…as his bride.
Published January 8th 2010 by Brilliance Audio.
November 7, 2021 - I am on track. I love seeing new things each time I read the Bible. I am glad to still be current with morning reading. I am reading/listening to the NLT Tyndale version of the Bible on You Version App so Hubby and I are reading the same passages each day.
I started a new study today: The Bible is Alive.
I completed three books for reviews to post this week.
My NetGalley shelf now has 3 old ebooks titles, one of which I still plan to
read
start
this month
next.
I have two author titles remaining in queue. I'm still working on reading these.
(Plus a few that I received from facebook links and newsletter sign-ups, not specific review requests.)
Still many titles through InstaFreebie and many new author requests I haven't replied to.
Welcome to Mailbox Monday.
Mailbox Monday is a gathering place for readers to share the books that came into their house last week and explore great book blogs. This Meme started with Marcia at A Girl and Her Books (fka The Printed Page) and after a tour of hosts has returned to its
permanent home
at
Mailbox Monday
. Thanks to the ladies sharing hosting duties: Serena of
Savvy Verse & Wit
, me and new to the team, Velvet at
vvb32reads
.
Warning: Mailbox Monday can lead to envy, toppling TBR piles and humongous wish lists.

I requested/received no new review titles this week.
I resisted purchasing audios this week.
I picked up two Audible Plus free books.
I picked up four free Kindle titles.
(Note these are in my Amazon library, NOT on my Kindle until I download and transfer them.)
Are your mailbox and TBR piles blooming?
NONE
Won

NONE
Purchased

NONE
Free

11/6/2021 Audible Plus Catalog
The Dead Cat Bounce
By: Sarah Graves
Narrated by: Lindsay Ellison

Series: Home Repair is Homicide, Book 1
Length: 10 hrs and 59 mins
Triple Witch
A Home Repair Is Homicide Mystery
By: Sarah Graves

Narrated by: Lindsay Ellison
Length: 9 hrs and 25 mins
Two books Seen at The Book Connection
A Mackenzie Witch: Collection 1
Sonia Parin
Remarkable Advent: God's Extraordinary Plan Through Ordinary People
Shauna Letellier
Two Kindle Titles - from Facebook links
.
Wishes from the Heart: Hannah's Wyatt Ranch Romance (Serenity Falls Book 1)
Sophie Mays
Buried Magic (White Haven Witches Book 1)
TJ Green
Other Free titles often found at
Bookbub
,
Bookfun
,
Ereader News Today
,
Inspired Reads
,
Pixel of Ink
or
Kindle ebooks
.