I am linking with Sunday Post at
Caffeinated Book Reviewer.
What Are You Reading? is where we gather to share what we have read this past week and what we plan to read this week. It is a great way to network with other bloggers, see some wonderful blogs, and put new titles on your reading list.

I expect to be working hard this week and I am not sure how I will feel on Monday after suffering with cold symptoms today.
Heather will be out at another county for tasks one day and my assistant will be out two days with her mother's check up.



This sad memory image of my office from November 2018 came up this week.
It is frustrating that we are three years since Hurricane Michael
and repairs aren't completed.


We are making progress with the cost of roof replacement the only item left to resolve with the insurance company. The quote and offer are $59,000.00 apart! The insurance adjuster is coming in town to meet with the contractor an roofer in the next couple of weeks. If we can get the funds for that they can finally move forward.





We have had some beautiful days this week but experienced our first frost on Saturday night. Temps will be 40 to 70 again this week.


I enjoyed my reading last week. I finally finished the ebook and finished two audiobooks. I posted monthly wrap up, three reviews and my usual memes.
I only visited 14 blogs again last week.
Shout Out
this week to
Lifestyle of Me.
Kelly Lyn has some graphics I like on her blog and her current post includes a video spelling out November with her TBR books.
Audible offerings for free children's titles ended June 30.
Audiobooks.com is still sharing some free listens for children.
These were last week's posts:
Finished Reading:

1. ebook/Kindle App on Phone (ebTBR)

2. Audible/Smartphone (ATBR)
3. Audio/Smartphone (A2021)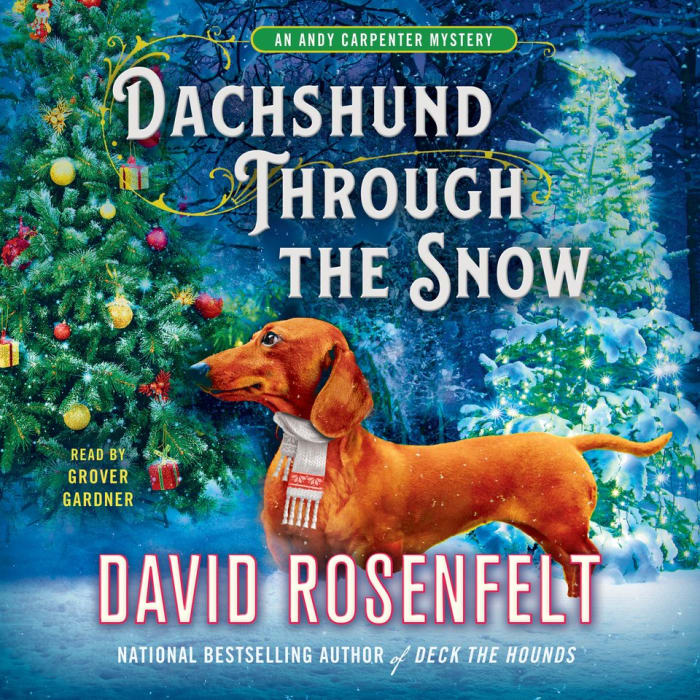 Dachshund Through the Snow $2.99
Written by David Rosenfelt
Narrated by Grover Gardner
Run Time 6h 43min
This is another quick, fun legal mystery that I enjoyed.
Source: Chirp January 2021 $2.99.
This Christmas, lawyer Andy Carpenter and his golden retriever, Tara, can't say no to helping young Danny and his dachshund, Murphy.
Lawyer Andy Carpenter and his wife, Laurie, have started a new Christmas tradition. Their local pet store has a Christmas tree, where instead of ornaments there are wishes from those in need. One poignant wish leads Andy to a child named Danny, whose selfless plea strikes a chord. Danny asked Santa for a coat for his mother, a sweater for his dachshund, Murphy, and for the safe return of his missing father.
It turns out Danny's father doesn't want to be found, he's on the run after just being arrested for a murder that took place fourteen years ago — a murder that Danny's mother swears he didn't commit.
With his trademark humor and larger-than-life characters — including a police officer and his K-9 partner, Simon — Rosenfelt never fails to deliver as Andy and his eccentric crew dash to reunite a family in time for Christmas.
Currently Reading:
1. ebook/Kindle App on Phone (ebTBR)
A Place Called Armageddon: Constantinople 1453
by C.C. Humphreys
I decided to get in one of the old NetGalley titles. I like the tone as this has started.
Source: 2021 NetGalley.
Gregoras had vowed never to return to Constantinople, the cursed home that had betrayed and scarred not only his mind, but his face, for all to see. But now with 100,000 Muslim soldiers outside its walls, he can hear its desperate calls for his help, as it can only be held by men and mercenaries as skilled in battle as Gregoras, of which few remain.
His return home, though, will mean not only having to face the constant hum of arrow and cannon, but also Theon, twin brother...and betrayer. And with him his beloved Sofia, lost when Gregoras was cast from his home, now bound to Theon in marriage. But the rewards of victory would not only be the glories of the battle, but the redemption of his name and his soul.
2. Audible/Smartphone (ATBR)
Harper's Ten: Fractured Space, Book 0.5
By: J.G. Cressey
Narrated by: Alex Wyndham
Series: Fractured Space, Book 0.5
Length: 6h 29m
Alien beasties are always of interest to me.
I decided to get a quick Sci Fi 'fix' before moving to some seasonal listening.
Source: 10/9/2021 Audible Plus Catalog titles.
Publisher's Summary
What happens when technology fails and nature bares its teeth?
Lieutenant Callum Harper knows that his team are as tough as they come: nine highly trained men and women and one battle robot who's 11 feet of pure, cybernetic muscle. But as they drop through the atmosphere of the uncharted planet Capsun 23, Cal can't shake the feeling that something is off about this mission. Three data drones have previously touched down, but soon after went dark. And now, all communication with a group of civilian researchers has been lost. Intel suspects scavengers are to blame - or at worst, pirates.
But Cal's instincts are telling him otherwise. All that's known about Capsun 23 is that the gravity is within acceptable limits, the air is breathable, and water is abundant. Three things to encourage life...but what kind of life? Cal has never been one to back away from a potential fight, but if his instincts are right, a lone team simply won't cut it. Not by a long shot. ©2015 J.G. Cressey (P)2021 Podium Audio
3. Audio/Smartphone (ATBR)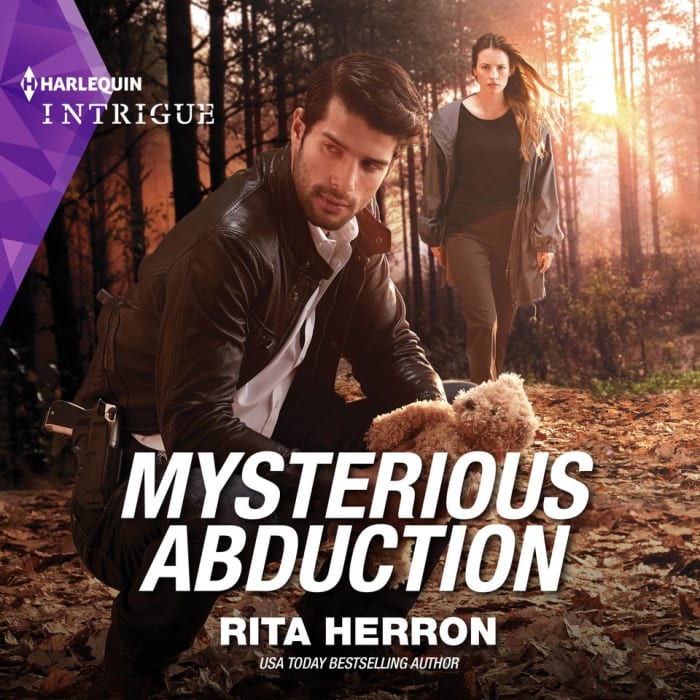 Mysterious Abduction
Written by Rita Herron
Narrated by Steve Campbell
I have been eyeing this Romantic Suspense.
Source: 12/31/2020 Chirp $3.99.
Publisher Description
She'll never give up on finding her baby.
And neither will the sheriff of Whistler.
For five years, Cora Reeves has searched for her baby, who went missing in a fire—a baby she swears is still out there. When the private investigator sniffing out clues ends up dead, Sheriff Jacob Maverick's on the cold case. As old evidence takes on new meaning, Jacob is desperate to ensure Cora's safety. Especially once he realizes how far someone is willing to go to keep her from learning the truth behind what really happened that fateful day…
November 14, 2021 - I got behind one morning but then got back on track. I love seeing new things each time I read the Bible. I am glad to still be current with morning reading. I am reading/listening to the NLT Tyndale version of the Bible on You Version App so Hubby and I are reading the same passages each day.
I finished the seven day study: The Bible is Alive.
I completed three books for reviews to post this week.
My NetGalley shelf now has 2 old ebooks titles now that I am reading one.
I still have two author titles remaining in queue. I'm still working on reading these.
(Plus a few that I received from facebook links and newsletter sign-ups, not specific review requests.)
Still many titles through InstaFreebie and many new author requests I haven't replied to.
Welcome to Mailbox Monday.
Mailbox Monday is a gathering place for readers to share the books that came into their house last week and explore great book blogs. This Meme started with Marcia at A Girl and Her Books (fka The Printed Page) and after a tour of hosts has returned to its
permanent home
at
Mailbox Monday
. Thanks to the ladies sharing hosting duties: Serena of
Savvy Verse & Wit
, me and new to the team, Velvet at
vvb32reads
.
Warning: Mailbox Monday can lead to envy, toppling TBR piles and humongous wish lists.

I requested/received no new review titles this week.
I purchased two audios at Chirp this week.
I picked up two Audible Plus free books.
I picked up four free Kindle titles again.
(Note these are in my Amazon library, NOT on my Kindle until I download and transfer them.)
Are your mailbox and TBR piles blooming?
NONE
Won

NONE
Purchased

Two audio books purchased at Chirp.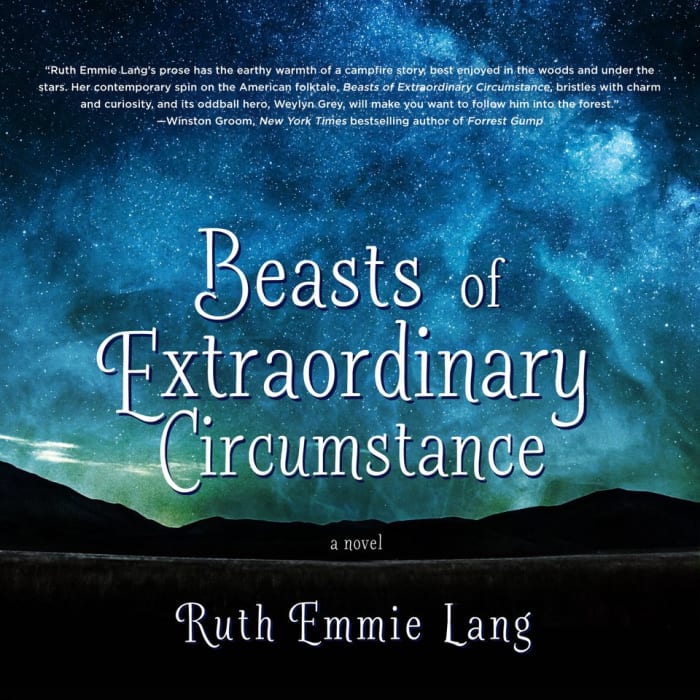 Beasts of Extraordinary Circumstance $2.99
Written by Ruth Emmie Lang
Narrated by Collected Narrators
Run Time 10h 13min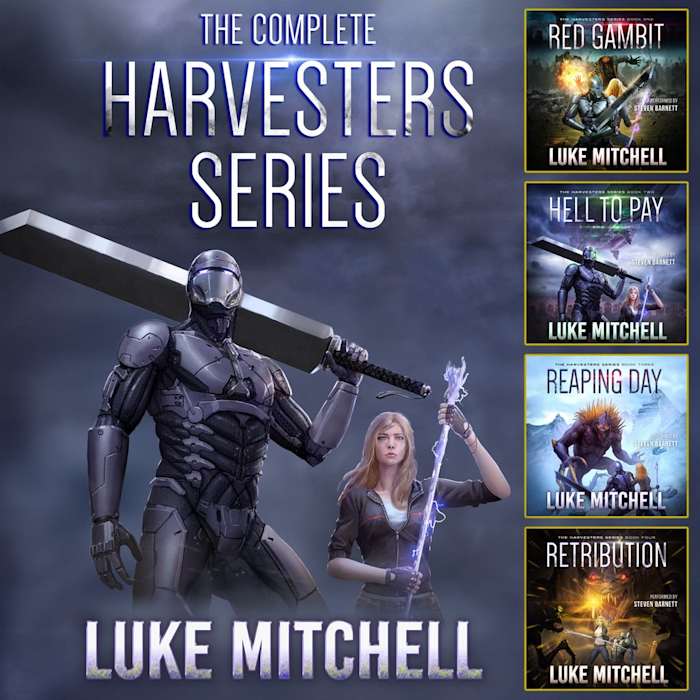 The Complete Harvesters Series Collection $3.99
Written by Luke Mitchell
Narrated by Steven Barnett
Run Time 39h 53min
Free

11/6/2021 Audible Plus Catalog
The Inklings: C. S. Lewis, J. R. R. Tolkien, Charles Williams, and Their Friends
By: Humphrey Carpenter
Narrated by: Bernard Mayes
Length: 12 hrs and 40 mins
In the Morning I'll Be Gone: Detective Sean Duffy, Book 3
By: Adrian McKinty
Narrated by: Gerard Doyle
Series: Detective Sean Duffy Series, Book 3
Length: 9 hrs and 51 mins

11/7-11/14 Four Free Kindle books through Facebook links: Summer Magic (The Thorne Witches Book 1)
T.M. Cromer

The Apples of Idunn: Eschaton Cycle (Gods of the Ragnarok Era Book 1)
Matt Larkin

With His Lady's Assistance (Cheryl Bolen Regencies: A Mystery and a Match Book 1)
Cheryl Bolen

The Blight and the Blarney - Part 1 - The Story (Tales of Flynn and Reilly)
Rosemary J. Kind
Other Free titles often found at
Bookbub
,
Bookfun
,
Ereader News Today
,
Inspired Reads
,
Pixel of Ink
or
Kindle ebooks
.