I am linking with Sunday Post at
Caffeinated Book Reviewer.
What Are You Reading? is where we gather to share what we have read this past week and what we plan to read this week. It is a great way to network with other bloggers, see some wonderful blogs, and put new titles on your reading list.

We are enjoying our visit and had a lovely Thanksgiving with our son and his family. Our daughter-in-law made a beautiful turkey and the spread included green bean casserole, sweet potatoes, homemade cranberry sauce (yum), gravy, and rolls (not in picture).


I enjoyed my listening last week and finished two (almost three) audiobooks. I posted two reviews and my usual memes.
I visited 18 blogs last week.
Shout Out this week to Budget Tales Book Blog
. Emily Jane is a full time mum who loves to read and review on Goodreads and Instagram She shares "mainly library books and cheap/free kindle books so that no matter what your budget you can enjoy reading!"
Audible offerings for free children's titles ended June 30.
Audiobooks.com is still sharing some free listens for children.
These were last week's posts:
Finished Reading:

1. Audible/Smartphone (ATBR)
Shattered Worlds
Koban, Volume 4
By: Stephen W Bennett
Narrated by: Eric Michael Summerer
Length: 31 hrs and 26 mins
This is long but full of action and interesting tech details.
Source: October 2020 Audible Credit
Click on book title for full description.
2. Audible/Smartphone (A2021)
Tracking Magic: Rylee Adamson, Book 0.25
By: Shannon Mayer
Narrated by: Lauren Fortgang
Length: 1 hr and 4 mins
This is a quick prequel to help me decide on the series. I liked everything except the "F" words.
7/19/2021 I picked this from the Audible Plus Catalog.
Publisher's Summary
My name is Rylee, and I am a Tracker.
When children go missing, and the Humans have no leads, I'm the one they call. I am their last hope in bringing home the lost ones. I salvage what they cannot. A missing girl and a deadly item belonging to a power-mad demon need to be found before the killing begins.
The problem? This is my first salvage. And I have no idea what I'm doing. These were the moments that began to define me, my skills, and my drive to face down the darkest side of the supernatural in order to bring children home. This is where my journey began....
Tracking Magic is a prequel to the Rylee Adamson series.
©2015 Shannon Mayer (P)2021 Podium Audio
Currently Reading:

1. Audio/Smartphone (ATBR)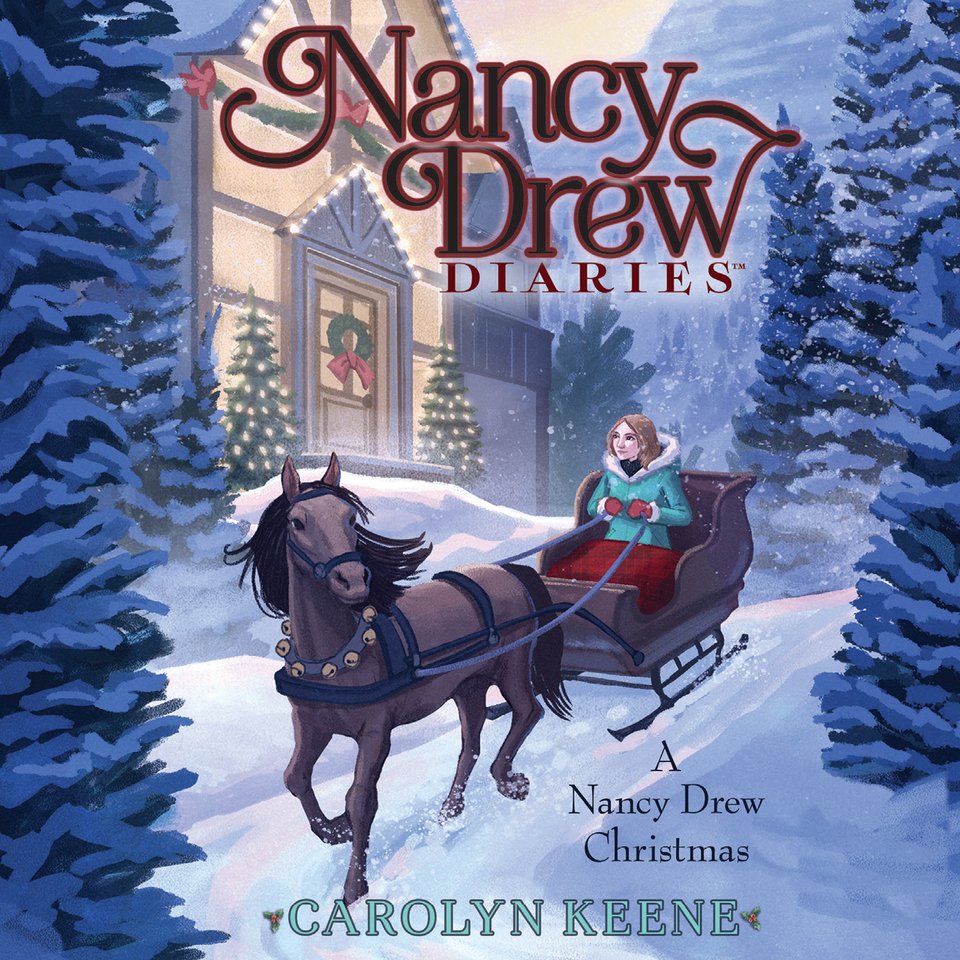 A Nancy Drew Christmas
Written by Carolyn Keene
Narrated by Jorjeana Marie
Run time: 6 hours and 24 minutes
I am more than halfway
and enjoying this light mystery.
Source: 1/20/2020 Chirp Purchase $.99.
Publisher Description
Nancy finds herself a Christmas mystery in this super special eighteenth book of the Nancy Drew Diaries series, a fresh approach to the classic mystery series.
Nancy Drew's dad surprises her with a trip to a beautiful New England ski resort for Christmas break. Nancy is so excited. What could be better than a whole week of skiing and five-star dining?
But no vacation can go smoothly when Nancy is involved. On her very first run down the slopes, Nancy hits a bad patch of ice and takes a serious tumble. A doctor sends her back to the hotel in a cast and mandates twelve days of bed rest. That means no long car trips back to River Heights and twelve days of sitting around. Luckily, there's still the five-star dining and beautiful views.
Just hours into her convalescence, Nancy witnesses something very suspicious through another hotel room window. And when she presses the concierge she learns there have been mysterious break-ins throughout the hotel. It's clear someone has been going into guest's rooms but, as far as anyone can tell, nothing has been taken. Nancy can't resist-she has to investigate. Only trouble is, she's still bed bound.
Taking some cues from Home Alone's Kevin McCallister, Nancy devises some clever schemes to get her investigating done from her bed. But for all her plans, Nancy still can't find the source of the break-ins. Or the purpose. What's worse the mood of the hotel has turned decidedly un-merry. People are leaving in droves and the jolly hotel owner is worried about the hotel's success.
With all the odds stacked against her, can Nancy solve this crime in time to save Christmas? Or is this one Yuletide she'll wish to forget?
2. Audible/Smartphone (ATBR)
The Ranch: Jack Sterlings Legacy
The Legacy Series, Book 1
By: Sean Liscom
Narrated by: Christopher Lane
Length: 13 hrs and 16 mins
Release date: 01-09-20
I decided to try the first in this series to see if I want to pick up more.
12/17/2020 Audible $5.00 Sale.
Publisher's Summary
Post-apocalyptic fiction by Sean Liscom.
Jason Sterling had a simple life by all accounts. He had worked the same job his entire adult life, he had never married, and he had no children. He was used to doing things on his own. His comfortable life was shaken to the core the day he learned of his fathers death. It was a mysterious meeting that set life-altering events in motion, and the allure of a new life was too great to walk away from. When an electromagnetic pulse brings the modern world to its knees, Jason's choice proves to be the right one.
©2019 Sean Liscomb (P)2019 Creative Texts Publishers, LLC
3. ebook/Kindle App on Phone (ebTBR)
I have another book,
LikeWar
, from my son but I am not sure I can transfer it to my MP3 as it looks like I forgot that media connector.
November 28, 2021 - I am back on track. I love seeing new things each time I read the Bible. I am glad to still be current with morning reading. I am reading/listening to the NLT Tyndale version of the Bible on You Version App so Hubby and I are reading the same passages each day.
No Study yet this week.
I completed two books for reviews to post this week.
My NetGalley shelf now has 2 old ebooks titles and one new audio.
I still have two author titles remaining in queue. I'm still working on reading these.
(Plus a few that I received from facebook links and newsletter sign-ups, not specific review requests.)
Still many titles through InstaFreebie and many new author requests I haven't replied to.
Welcome to Mailbox Monday.
Mailbox Monday is a gathering place for readers to share the books that came into their house last week and explore great book blogs. This Meme started with Marcia at A Girl and Her Books (fka The Printed Page) and after a tour of hosts has returned to its
permanent home
at
Mailbox Monday
. Thanks to the ladies sharing hosting duties: Serena of
Savvy Verse & Wit
, me and new to the team, Velvet at
vvb32reads
.
Warning: Mailbox Monday can lead to envy, toppling TBR piles and humongous wish lists.

I requested/received no review titles this week.
I picked up my Audiobooks.com VIP for November.
I found two audio titles for small price at Chirp this week.
I picked up six free Kindle titles.
(Note these are in my Amazon library, NOT on my Kindle until I download and transfer them.)
Are your mailbox and TBR piles blooming?
NONE
Won

NONE
Purchased

11/27/21 Two titles at Chirp: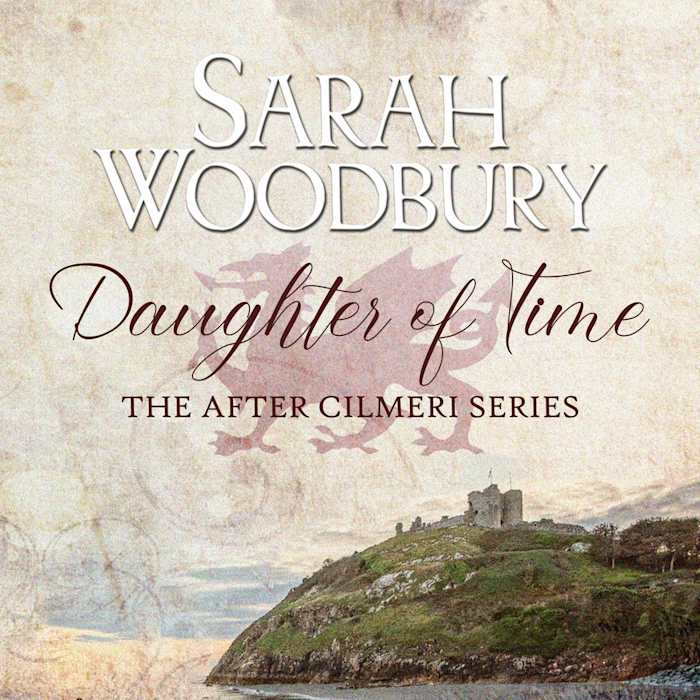 Daughter of Time
Written by Sarah Woodbury
Narrated by Laurel Schroeder
Run Time 9h 10min
$9.99
$0.99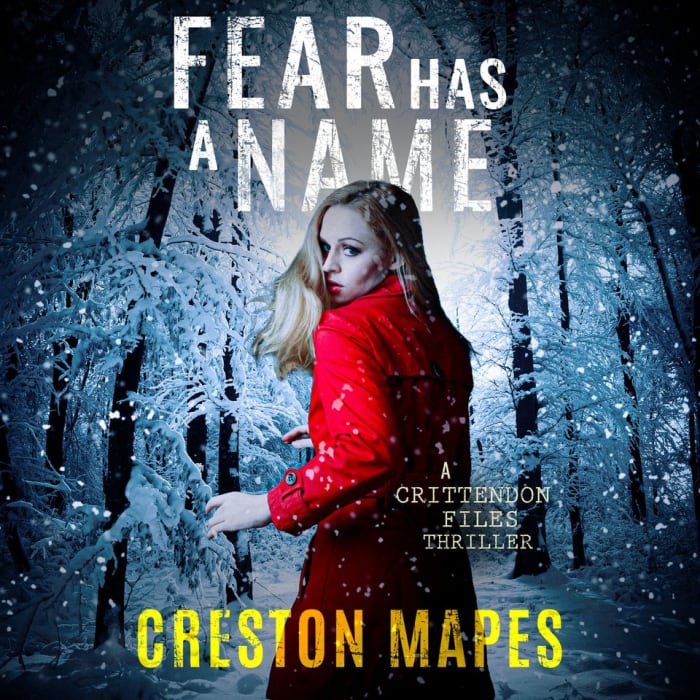 Fear Has a Name
Written by Creston Mapes
Narrated by Paul Michael
Run Time 9h 35min
$20.99
$1.99
Free

11/28/2021 Audiobooks.com November VIP selection:


The Traveller and Other Stories
Author Stuart Neville
Narrator: Gerard Doyle
Duration: 7 h 20 min
I have six new kindle titles this week - one from an author and others found at another blog. The Naturalist, Episode 1: The Shopkeeper's Boy
Brooke Hatchett

No More Tears (A Town Without Pity Book 1)
Sandy Appleyard

A Whyte Christmas (The Happy Holidays Series Book 1)
Michele Brouder, Jessica Peirce

I'm glad I found you this Christmas: A warmhearted and feel-good Christmas holiday romance set in Scotland (Delightful Christmas Book 1)
CP Ward

An Heirloom Christmas
Misty M. Beller, Linda Ford, Robin Lee Hatcher, Kari Trumbo, Susan May Warren, Lacy Williams

A Curse for Christmas: A witchy Christmas cozy mystery (Trouble Down Under)
P.A. Mason

Other Free titles often found at Bookbub, Bookfun, Ereader News Today, Inspired Reads, Pixel of Ink or Kindle ebooks.