I am linking with Sunday Post at
Caffeinated Book Reviewer.
What Are You Reading? is where we gather to share what we have read this past week and what we plan to read this week. It is a great way to network with other bloggers, see some wonderful blogs, and put new titles on your reading list.




I stayed home Monday and then ended up working late every night the rest of the week as I tried to finish things to go on vacation. We are up in Illinois again visiting our son and his family. We are looking forward to enjoying a lovely Thanksgiving together.




When I take off my glasses I can't see things beyond six inches.
Image my concern when I saw this dark blob
above my shower one morning this week.
I thought it was a spider at first.
Fortunately it was a cluster of ladybugs who come inside for the warmth.



Weather for our trip was very nice - not too crowded and only a little rain. It did get a little colder as we drove north and Temps will be a bit cooler here: 21 to 59. We'll be bundled. :-)


I enjoyed my listening last week and finished two audiobooks and am 12 hours into a long third. I posted three reviews and my usual memes.
I only visited 14 blogs again last week.
No Shout Out
this week. Be Blessed!
Audible offerings for free children's titles ended June 30.
Audiobooks.com is still sharing some free listens for children.
These were last week's posts:
Finished Reading:

1. Audible/Smartphone (ATBR)
Harper's Ten: Fractured Space, Book 0.5
By: J.G. Cressey
Narrated by: Alex Wyndham
Series: Fractured Space, Book 0.5
Length: 6h 29m
This isn't the happiest of adventures, but interesting.
Source: 10/9/2021 Audible Plus Catalog titles.
Click on book title for full description.
2. Audio/Smartphone (ATBR)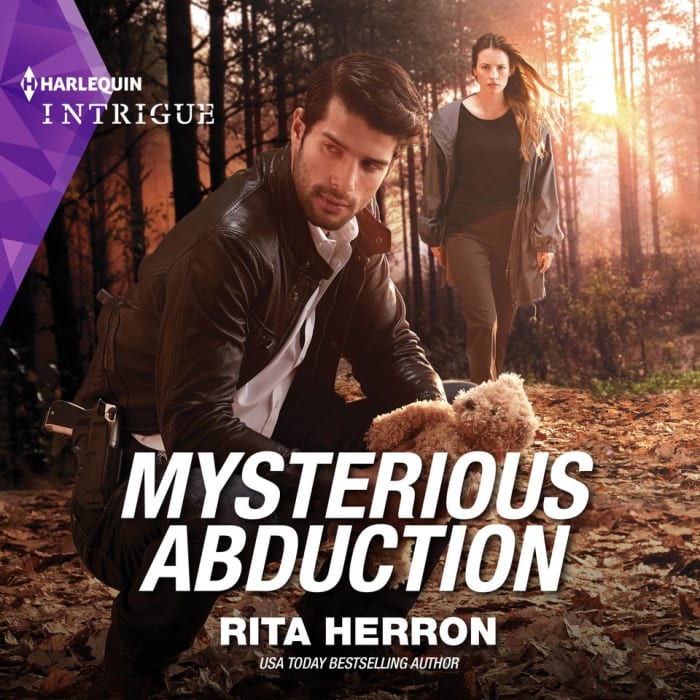 Mysterious Abduction
Written by Rita Herron
Narrated by Steve Campbell
This was a quick, easy listening Romantic Suspense.
Source: 12/31/2020 Chirp $3.99.
Click on book title for full description.
Currently Reading:
1. Audible/Smartphone (ATBR)
Shattered Worlds
Koban, Volume 4
By: Stephen W Bennett
Narrated by: Eric Michael Summerer
Length: 31 hrs and 26 mins
I have been waiting to listen to this long audiobook in a sci fi series I like.
I am at 18 hours left as the battle continues between the Krall and humans with the help of the Kobani.
Source: October 2020 Audible Credit
Publisher's Summary
The Kobani continue their offensives against the Krall, attacking production worlds and destroying or stealing ships from the Krall fleet, which the enemy needs to resupply their invasions. The Kobani create a multispecies settlement on Haven, a gentler habitable world near deadly Koban. They gain the trust and technological assistance of freed former Krall slave species, the Torki, Prada, and resurrected Raspani. Their ranks and Mind Tap learned skills are increased by spec ops recruits from Human Space.
Mirikami engineers an assault on the Krall base world, K1, in cooperation with a skeptical human navy by sharing new technology, revealing Kobani physical capabilities, and providing intelligence on new Krall invasion plans. Despite knowing the Kobani use illegal gene mods, the navy high command decides to hit the Krall first, with the help of their secretive, tough Kobani ally. After the attack a mauled Krall fleet still heavily outnumbers the navy, and the damaged human fleet withdraws.
A vengeful Krall warlord, the Kobani old nemesis Telour, summons an ancient Olt'kitapi ship that can shatter an entire planet. He has a devious plan for remote strikes that will initiate delayed deaths on multiple human worlds, all before a ship imbued with morality can learn it has been been duped. Telour wants the home world of humanity to see death approaching one world at a time.
Mirikami expected a strong Krall reaction but not this extreme. He scrambles to head off the inexorable destruction of multiple planets. Failing to save some worlds, he is the final hope for billions of people on others. The Kobani will need the strength and speed their genes provide plus luck to save humanity.
Book one: Koban; book two: Koban: The Mark of Koban; book three: Koban: Rise of the Kobani.
©2014 Stephen W Bennett (P)2015 Stephen W Bennett
2. ebook/Kindle App on Phone (ebTBR)
I expect I may read a few books with the children this week so we'll have to see what comes next.
November 21, 2021 - I got behind one morning and plan to listen to two days selections to get back on track. I love seeing new things each time I read the Bible. I am glad to still be current with morning reading. I am reading/listening to the NLT Tyndale version of the Bible on You Version App so Hubby and I are reading the same passages each day.
No Study yet this week.
I completed two books for reviews to post this week.
My NetGalley shelf now has 2 old ebooks titles and one new audio.
I still have two author titles remaining in queue. I'm still working on reading these.
(Plus a few that I received from facebook links and newsletter sign-ups, not specific review requests.)
Still many titles through InstaFreebie and many new author requests I haven't replied to.
Welcome to Mailbox Monday.
Mailbox Monday is a gathering place for readers to share the books that came into their house last week and explore great book blogs. This Meme started with Marcia at A Girl and Her Books (fka The Printed Page) and after a tour of hosts has returned to its
permanent home
at
Mailbox Monday
. Thanks to the ladies sharing hosting duties: Serena of
Savvy Verse & Wit
, me and new to the team, Velvet at
vvb32reads
.
Warning: Mailbox Monday can lead to envy, toppling TBR piles and humongous wish lists.

I requested/received one new NetGalley Audio review title this week.
I picked up my two October Audible credit books.
I do have Audiobooks.com VIP to pick up still this month.
No other purchases or freebies this week.
I picked up No free Kindle titles.
(Note these are in my Amazon library, NOT on my Kindle until I download and transfer them.)
Are your mailbox and TBR piles blooming?
Received Audiobook through NetGalley
The Chase
by Candice Fox
Macmillan Audio
Won

NONE
Purchased

11/18/2021 Audible Two October Credits used for continuing series:
Mavericks Expeditionary Force, Book 6
By: Craig Alanson
Narrated by: R.C. Bray
Length: 17 hrs and 21 mins
Release date: 09-25-18
Commune: Book Four Commune Series, Book 4
By: Joshua Gayou
Narrated by: R.C. Bray
Length: 22 hrs and 7 mins
Release date: 05-03-19
Free

Nothing new this week! No free books - not much time on facebook this week due to work and getting ready to travel.

Other Free titles often found at Bookbub, Bookfun, Ereader News Today, Inspired Reads, Pixel of Ink or Kindle ebooks.