This is a quick, easy listening Romantic Suspense.
Mysterious Abduction
Written by Rita Herron
Narrated by Steve Campbell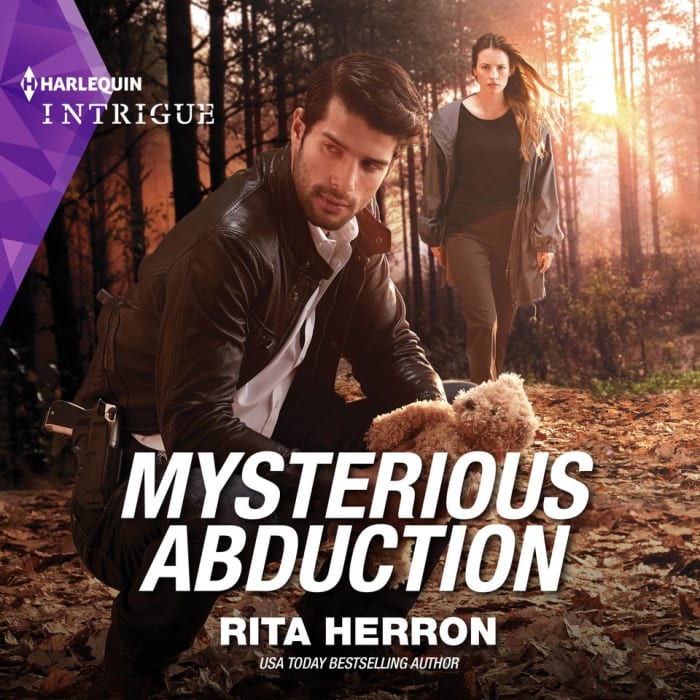 Run Time 6h 20min
Release Date: March 1, 2020
Publisher: HarperCollins
Genre: Crime, Mystery, Romantic Suspense
My Rating: 4.0 of 5.0 Overall; Story 4.0; Narration 4.25.

Publisher Description
She'll never give up on finding her baby.
And neither will the sheriff of Whistler.
For five years, Cora Reeves has searched for her baby, who went missing in a fire—a baby she swears is still out there. When the private investigator sniffing out clues ends up dead, Sheriff Jacob Maverick's on the cold case. As old evidence takes on new meaning, Jacob is desperate to ensure Cora's safety. Especially once he realizes how far someone is willing to go to keep her from learning the truth behind what really happened that fateful day…


Review:
Cora's new born daughter was taken when a fire broke out in the hospital the night of the infant's birth. Eventually her obsession with trying to find the child, resulted in a divorce by her husband. It has been five years and Cora still studies the faces of young girls so much so that she has just been fired from her position as a teacher after another mother complains. But suddenly the private detective who has been working with her sends a text saying he is stopping the search. She drives to his office only to find it in flames.
The local Sheriff, Jacob, lost his father to the hospital fire five years before so he has always been concerned for Cora. There were no new leads to find her baby or the hospital arsonist until now that the investigator has been murdered.
Events begin to heat up as Cora pushes for clues. When it appears that her life is now in danger, Jacob steps in to keep her safe. Jacob tries to maintain his professional position but soon he is unable to resist holding Cora – to give comfort and maybe share more.
I liked the mystery and clean nature of this quick story. Cora is an interesting combination of fragile and determination. I liked Jacob's strong, supportive character. There were several suspects that began to be revealed and I did figure out the culprit fairly quickly, although not quite the extreme nature of the motives. I recommend this to readers looking for a quick romantic suspense.

Audio Notes
: Steve Campbell does a fine job with the narration. He carried the voices and emotions well. His narration enhanced my enjoyment of the story.
Source: 12/31/2020 Chirp $3.99. This qualifies for 2021TBR and 2021Audiobook goals.