I am linking with Sunday Post at
Caffeinated Book Reviewer.
What Are You Reading? is where we gather to share what we have read this past week and what we plan to read this week. It is a great way to network with other bloggers, see some wonderful blogs, and put new titles on your reading list.

Last week was full of appointments and day to day work.



Here is a picture with one of the local fawns who still has her spots (to the left of the shed). This group of six (one behind the shed and another further to the right) were under our bedroom window in the back yard.






Our Temps hit in the 90s last week but this coming week the temps are supposed t range 63 to 85.


I enjoyed reading and audio this week, finishing one poetry and two audiobooks. I posted two reviews and my usual memes.
I visited only 16 blogs again last week.
Shout Out
this week to
THE READING BUD.
Heena, aka Crazy Cat Writer, the founder and admin of The Reading Bud, is an author and editor who spends her free time "reading tons and tons of books and reviewing them!"
Audible offerings for free children's titles ended June 30.
Audiobooks.com is still sharing some free listens for children.
These were last week's posts:
Finished Reading:

1. PDF/Compter (Author2021)

Palm Lines
by Jonathan Koven
This has beautiful imagery.
Source: 7/14/2021 I accepted an Author request to read and review.
My review is linked above.
2. Audible/Smartphone (A2021)

Best in Snow
(Andy Carpenter #24)
by David Rosenfelt
Narrated by Grover Gardner
6 hours and 52 minutes


As usual
with this series

, I enjoyed the legal aspects and mystery... and dogs.
Source: 9/9/2021 from NetGalley.
Click on book title for full description.
3. Audio/Smartphone (A2021)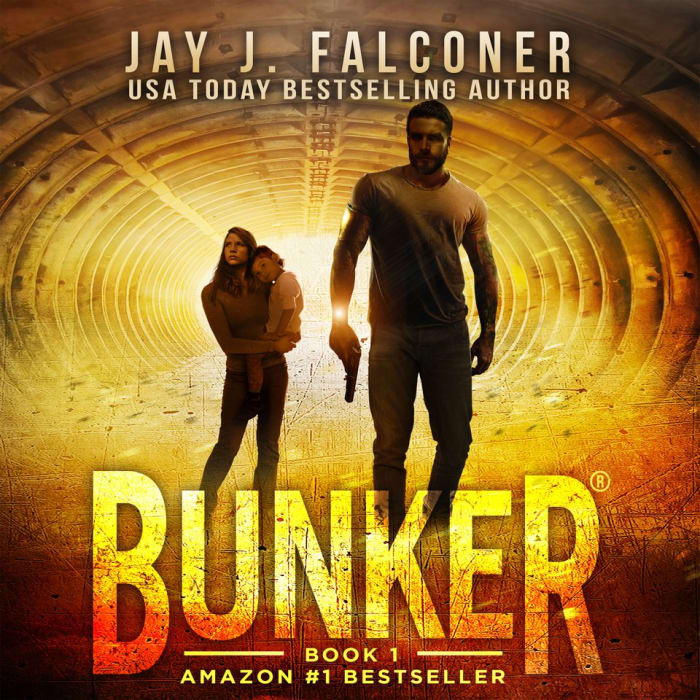 Bunker (Book 1)
Written by Jay J. Falconer
Narrated by Gary Tiedemann
Run Time 3h 46min
I have had this series in my Wish List and decided to try the first book before buying a bundle.
I like the hero and I like the beginning with the suspected EMP strike. (I purchased more in the series.)
Source: 9/5/2021 Chirp Purchase $.99.
Publisher Description
Cyber-Attacks. EMPs. Invasion. War. When the end comes, few will have the ability to survive.
When a coordinated attack takes out the nation's power grid, a small town finds itself at ground zero of an all-out invasion.
With limited options and no time to prepare, the citizens have no choice but to turn to a mysterious drifter, Jack Bunker, for help.
The former combat engineer has the skills to keep them alive, but he won't be able to do it alone, not against an overwhelmingly superior force. Somehow he'll have to find a way to transform the mild-mannered townsfolk into military-grade warriors and lead them into battle, despite his dark past that leads some to wonder whose side is he really on?
The Bunker series is a 5-part explosive, high-octane thriller. If you like pulse-pounding action, resourceful warriors, and deep political intrigue, then you'll love this bestselling tale of true grit. It's Rambo versus Red Dawn, only amped-up with one thrilling scene after another.
Currently Reading:
1. ebook/Kindle App on Phone (ebTBR)

The Duke and the Spoiled Wallflower
by Tessa Brookman
I am 25% in and interested to see how it proceeds.
Source: Received from author team for review.
Click on book title for full description.
2. Audio/Smartphone (ATBR)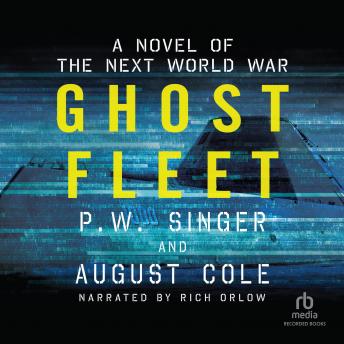 Ghost Fleet: A Novel of the Next World War
Written By: P.W. Singer, August Cole
Narrated By: Rich Orlow
Duration: 14 hours 28 minutes
It's October so I am beginning "ghost" stories and mysteries. :-)
This one is actually suspense -- and scary as I am three hours in.
Source: 1/24/2020 January Audiobooks.com Free VIP selection.
Summary:
The year is 2026. China has taken over as the world's largest economy, while the United States, mired in an oil shortage, struggles to adjust to its diminished role. Then, a surprise attack throws the U.S. into a chaos unseen since Pearl Harbor. As the enemy takes control, the survival of the nation will depend upon the most unlikely forces: the Navy's antiquated Ghost Fleet and a cadre of homegrown terrorists. Ghost Fleet is unique in that every piece of technology featured in the novel already exists or is in the works. Peter W. Singer is Senior Fellow and Director of the 21st Century Defense Initiative at the Brookings Institution and a consultant for the US Department of Defense and FBI. August Cole is a journalist and writer specializing in national security issues and is an Adjunct Fellow at the American Security Project.
October 3, 2021 - I am on track. I love seeing new things each time I read the Bible. I am glad to still be current with morning reading. I am reading/listening to the NLT Tyndale version of the Bible on You Version App so Hubby and I are reading the same passages each day.
I finished the five day study:
The Great Surrender
.
I completed three books and have two still to review this week.
My NetGalley shelf remains at 1 new children's title and 3 old ebooks titles, one of which I plan to read this month.
I have two author titles remaining in queue. I'm still working on reading these.
(Plus a few that I received from facebook links and newsletter sign-ups, not specific review requests.)
Still many titles through InstaFreebie and many new author requests I haven't replied to.
Welcome to Mailbox Monday.
Mailbox Monday is a gathering place for readers to share the books that came into their house last week and explore great book blogs. This Meme started with Marcia at A Girl and Her Books (fka The Printed Page) and after a tour of hosts has returned to its
permanent home
at
Mailbox Monday
. Thanks to the ladies sharing hosting duties: Serena of
Savvy Verse & Wit
, me and new to the team, Velvet at
vvb32reads
.
Warning: Mailbox Monday can lead to envy, toppling TBR piles and humongous wish lists.

I received no new review title this week.
I picked up five titles at Chirp.
I resisted other audios this week.
Seven free Kindle titles.
(Note these are in my Amazon library, NOT on my Kindle until I download and transfer them.)
Are your mailbox and TBR piles blooming?
NONE
Won

NONE
Purchased

10/2/2021 Chirp Purchase Five books $11.95.
- I picked up books 2 through 5 of The Bunker series: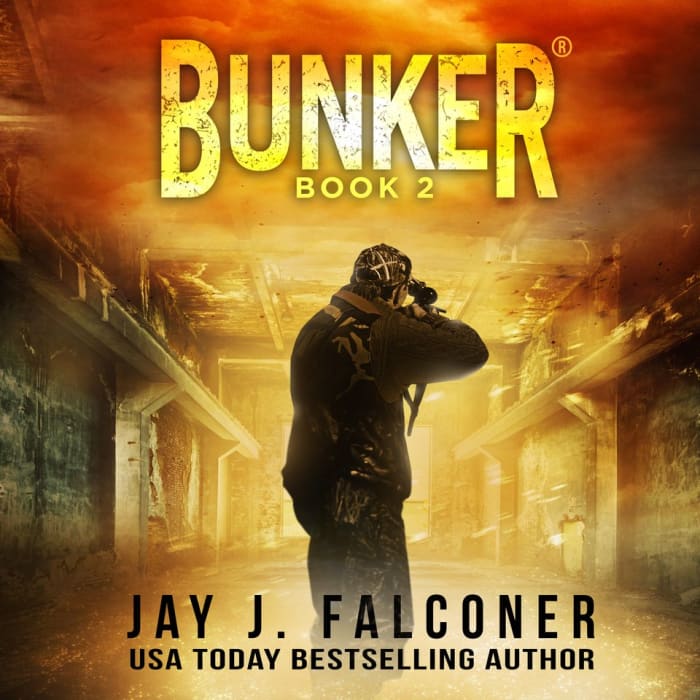 Bunker (Book 2) Dogs of War
Written by Jay J. Falconer
Read by Gary Tiedemann

Run Time 4h 40min
$1.99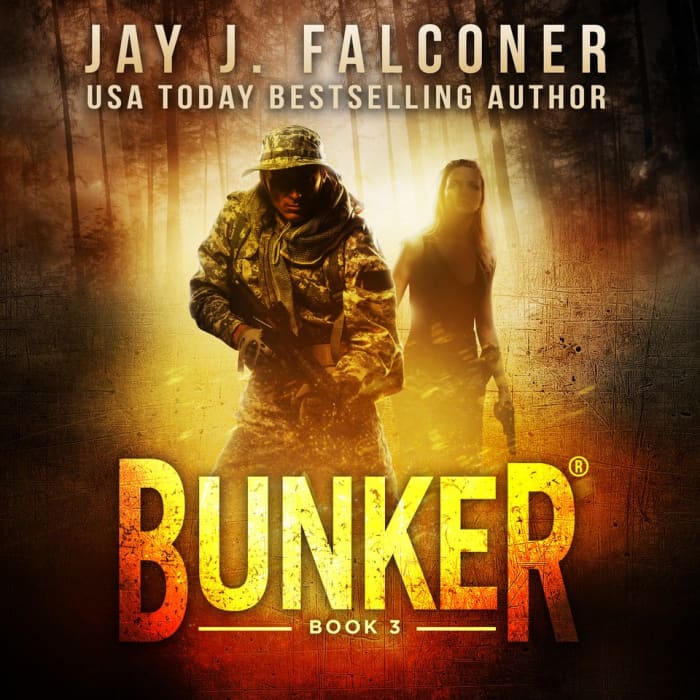 Bunker (Book 3) Code of Honor
Written by Jay J. Falconer
Read by Gary Tiedemann

Run Time 5h 50min
$1.99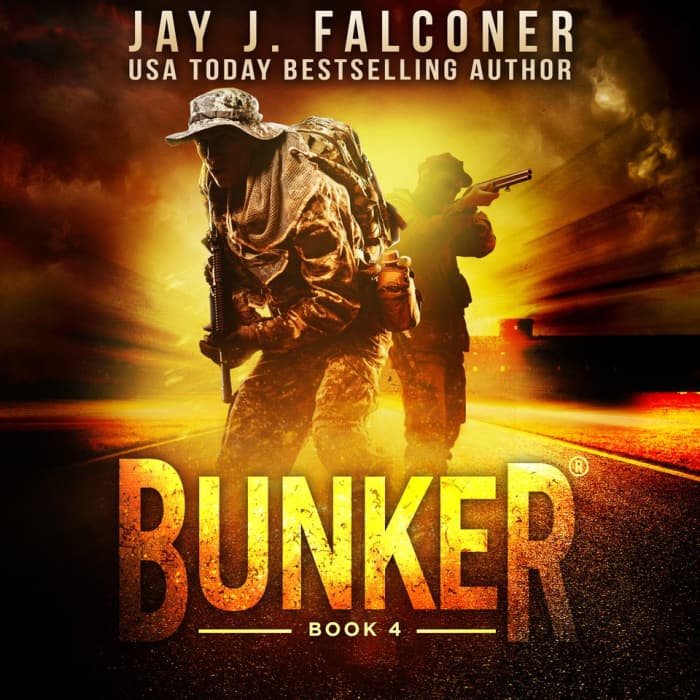 Bunker (Book 4) Lock and Load
Written by Jay J. Falconer
Read by Gary Tiedemann

Run Time 6h 45min
$2.99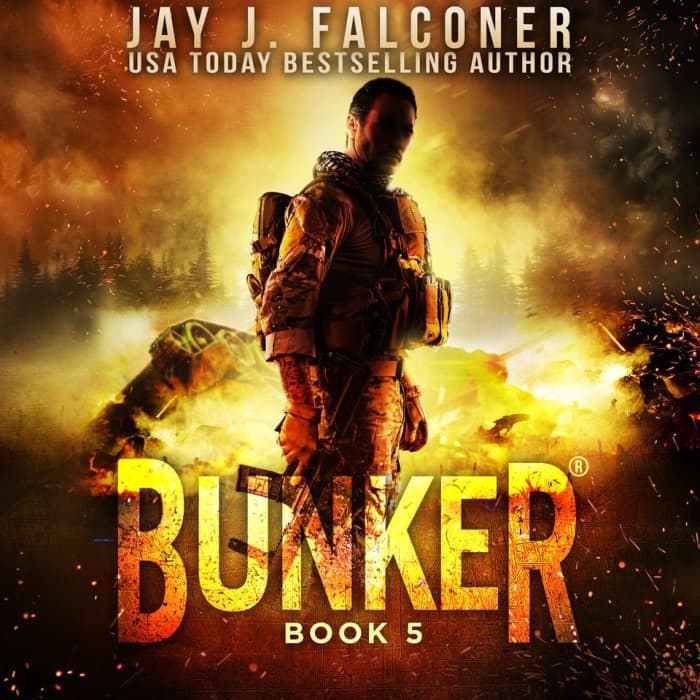 Bunker (Book 5) Zero Hour
Written by Jay J. Falconer
Read by Gary Tiedemann

Run Time 6h 22min
$2.99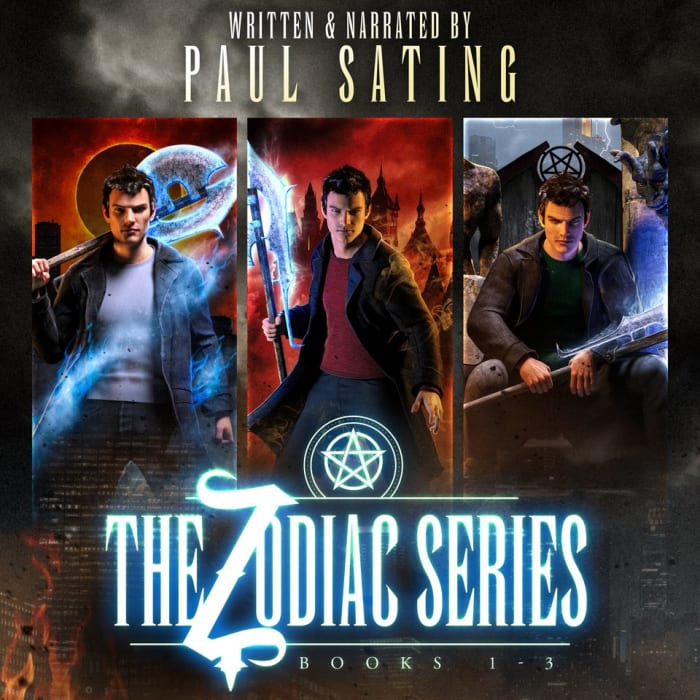 The Zodiac Boxed Set Books 1-3
Written by Paul Sating
Read by Paul Sating

Run Time 21h 37min
$1.99
Free

Seven Free Kindle Titles Found through Facebook:

The Brave Heart (Listen to Your Heart Book 1)
by Margaret Lake
Once Upon a Townsbridge Story: The Townsbridge Prequel
(The Townsbridges)
by Sophie Barnes
Beyond McCarron's Corner: Sassy's Story
(McCarron's Corner Book 1)
by Sharon K. Middleton

Slow Burn (Lost Kings MC® #1): A Motorcycle Club President Romance
by Autumn Jones Lake

Under Color of Law (Trevor Finnegan Book 1)
by Aaron Philip Clark

Immortal Killers (Nathan K Book 1)
by Stuart Jaffe

Courted by a Cowboy: Small Town Contemporary Romance
(Texas Sweethearts Book 1)
by Mindy Neff

Other Free titles often found at Bookbub, Bookfun, Ereader News Today, Inspired Reads, Pixel of Ink or Kindle ebooks.