I am linking with Sunday Post at
Caffeinated Book Reviewer.
What Are You Reading? is where we gather to share what we have read this past week and what we plan to read this week. It is a great way to network with other bloggers, see some wonderful blogs, and put new titles on your reading list.

I just keep plugging away at work. Finished a couple of probates; moving a couple of litigation files to the next step. Meanwhile I am doing all the final policies for the title company and we are almost up to date (within 30 days). Staff declared Monday as an one of their official holidays but I will work.



Our little Bear-dog got groomed this week. I asked Hubby to get a before pic but he forgot.
He is a cute dog - loves to give kisses.






Our mornings and evenings are both darker. Meanwhile the weather is finally cooling.
We had heavy rains last week and our office had minimal leaking -- mainly because our cleaning person put a trash can in the ceiling to catch the leaks - but even that had only a little. So I think our roof leaks are patched for now. The units on both sides are still having leaks.


I enjoyed my listening this week, finishing two audiobooks. I posted two reviews and my usual memes.
I visited 18 blogs last week.
Shout Out
this week to
WAVES OF FICTION.
This blog is hosted by Rachel, Arlene and Crystal who read and share "New Adult, Adult, Contemporary Romance, Urban Fantasy and Adult Paranormal reads."
Audible offerings for free children's titles ended June 30.
Audiobooks.com is still sharing some free listens for children.
These were last week's posts:
Finished Reading:

1. Audio/Smartphone (ATBR)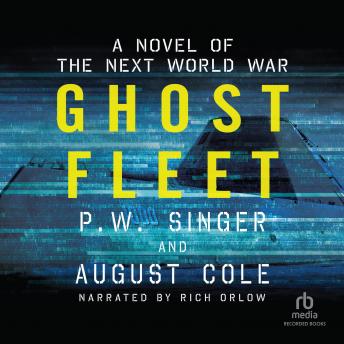 Ghost Fleet: A Novel of the Next World War
Written By: P.W. Singer, August Cole
Narrated By: Rich Orlow
Duration: 14 hours 28 minutes
This is an interesting, scary, 'future war' possibility.
Source: 1/24/2020 January Audiobooks.com Free VIP selection.
Click on book title for full description.
2. Audible/Smartphone (ATBR)

Night of the Living Deed
By: E.J. Copperman
Narrated by: Amanda Ronconi
(Book 1 in the Haunted Guesthouse series)
Length: 10 hrs and 4 mins
I started this Saturday and it is a fun listen. As of posting time I only have an hour left so I am counting it finished here.
Source: October 2020 Audible Plus Catalog.
Publisher's Summary
Welcome to the first Haunted Guest House mystery - the getaway every reader can afford.
Newly divorced Alison Kerby wants a second chance for herself and her nine-year-old daughter. She's returned to her hometown on the Jersey Shore to transform a Victorian fixer-upper into a charming-and profitable guest house. One small problem: the house is haunted, and the two ghosts insist Alison must find out who killed them.
©2010 Jeffrey Cohen (P)2013 Audible, Inc.
Currently Reading:
1. ebook/Kindle App on Phone (ebTBR)

The Duke and the Spoiled Wallflower
by Tessa Brookman
I am 50% in and honestly, I am struggling with the editing. None of the other reviews mention this so maybe it is a style thing for me but it is terribly distracting. (Dangling participles, cliched phrases, too many adjectives and adverbs, awkward sentences and mixed tenses.) What would you do? Keep reading or set aside?
Source: Received from author team for review.
Click on book title for full description.
2. Audible/Smartphone (ATBR)

End Time: The End Time Saga, Book 1
By: Daniel Greene
Narrated by: Keith Szarabajka
Series: The End Time Saga, Book 1
Length: 11 hrs and 17 mins
I figured I should include at least one Zombie story for October.
Source: October 2020 Audible Plus Catalog.
Publisher's Summary
The protests in front of the embassy aren't what they seem....
In the dark, primal jungles of the Congo Basin, something is ravaging the local population. When protests turn violent in front of the US embassy in Kinshasa, only the foreign policy experts paid attention. Civil war erupts, and people rip each other apart in the streets of the African capital.
To avert disaster and preserve its self-image, an overwhelmed State Department dispatches a team of elite counterterrorism agents to bring their besieged people back alive. Mark Steele, a young agent within the division, and his team of gritty operatives are used to trudging through the worst society has to offer, all while operating from the shadows. But Steele's team is plunging headlong into a maelstrom of death so much worse than rebels in the streets.
A highly contagious microbe is spreading unchecked, killing everyone in its wake only to bring them back again as the ravenous undead. Only a lone CDC virologist understands the extent of the outbreak at hand. He cowers among the embassy staff praying for extraction from the hands of death, fearing his part to play in the epidemic.
Follow this harrowing tale of survival, duty, love and horror as the living dead bring the world to its knees. The first installment of an epic series, End Time starts as a slow burn that turns into a breakneck-paced struggle for survival. Greene does an excellent job of depicting individual stories within the larger scope of the global epidemic. Enter the End Time.
©2018 Daniel Greene (P)2018 Blackstone Audio, Inc.
October 10, 2021 - I am on track. I love seeing new things each time I read the Bible. I am glad to still be current with morning reading. I am reading/listening to the NLT Tyndale version of the Bible on You Version App so Hubby and I are reading the same passages each day.
No new study yet.
I completed only one (two by Monday) book and will review both this week.
My NetGalley shelf remains at 1 new children's title and 3 old ebooks titles, one of which I plan to read this month.
I have two author titles remaining in queue. I'm still working on reading these.
(Plus a few that I received from facebook links and newsletter sign-ups, not specific review requests.)
Still many titles through InstaFreebie and many new author requests I haven't replied to.
Welcome to Mailbox Monday.
Mailbox Monday is a gathering place for readers to share the books that came into their house last week and explore great book blogs. This Meme started with Marcia at A Girl and Her Books (fka The Printed Page) and after a tour of hosts has returned to its
permanent home
at
Mailbox Monday
. Thanks to the ladies sharing hosting duties: Serena of
Savvy Verse & Wit
, me and new to the team, Velvet at
vvb32reads
.
Warning: Mailbox Monday can lead to envy, toppling TBR piles and humongous wish lists.

I requested/received no new review titles this week.
I picked up five free Audible Plus books.
I resisted purchasing audios this week.
Four free Kindle titles.
(Note these are in my Amazon library, NOT on my Kindle until I download and transfer them.)
Are your mailbox and TBR piles blooming?
NONE
Won

NONE
Purchased

NONE
Free

Five Audible Plus Catalog titles:
Harper's Ten: Fractured Space, Book 0.5
By: J.G. Cressey
Narrated by: Alex Wyndham
Series: Fractured Space, Book 0.5
Length: 6h 29m
A Winter Haunting
By: Dan Simmons
Narrated by: Bronson Pinchot
Series: Summer of Night, Book 2
Length: 9h 49m
When the Morning Glory Blooms
By: Cynthia Ruchti
Narrated by: Melinda Sward
Length: 9h 27m
Mort(e): A Novel
By: Robert Repino
Narrated by: Bronson Pinchot
Series: The War with No Name, Book 1
Length: 11h 8m
Halloween
The Official Movie Novelization
By: John Passarella
Narrated by: Emily Sutton-Smith
Length: 9 hrs and 1 min
I searched Horror and found this in the Plus Catalog plus many more that I didn't add to my library yet.
Four Kindle Titles - from Facebook links.
Deadly Touch: A gripping Detective Crime Thriller Short Story (Robin Matthews Series)
Audrey Walker
Lavish Lies
Charlotte Byrd
The Buried Symbol: A Discovery of Magic (Runes of Issalia Book 1)
Jeffrey L. Kohanek
Mail Order Bride: The Bride's Bond: Clean and Wholesome Western Historical Romance (Mail Order Brides For ALL Seasons)
Faith Johnson
Other Free titles often found at
Bookbub
,
Bookfun
,
Ereader News Today
,
Inspired Reads
,
Pixel of Ink
or
Kindle ebooks
.