I am linking with Sunday Post at
Caffeinated Book Reviewer.
What Are You Reading? is where we gather to share what we have read this past week and what we plan to read this week. It is a great way to network with other bloggers, see some wonderful blogs, and put new titles on your reading list.
I had a lot of good listening this week! Plus a couple of shorter ebooks. All #FraterfestRat books. I finished five audiobooks and two ebooks. I posted three reviews and my usual memes.
I visited 17 blogs last week.
Shout Out
this week to
Two Girls & Their Bookish Life.
Ro and Tee are hosting an online
Book Club
. Check it out.
Audible offerings for free children's titles ended June 30.
Audiobooks.com is still sharing some free listens for children.
These were last week's posts:
Finished Reading:

1. Audible/Smartphone (ATBR)

3. Audible/Smartphone (ATBR)
5. Audible/Smartphone (ATBR)
7. Audible/Smartphone (ATBR)
Currently Reading:
2. Audiobooks App/Smartphone (ATBR)
I'm sure there will be another audio which I will pick when I am ready.
October 24, 2021 - I am on track. I love seeing new things each time I read the Bible. I am glad to still be current with morning reading. I am reading/listening to the NLT Tyndale version of the Bible on You Version App so Hubby and I are reading the same passages each day.
No new study yet.
I completed seven books so I will be busy with reviews this coming week.
My NetGalley shelf now has 3 old ebooks titles, one of which I still plan to
read
start this month.
I have two author titles remaining in queue. I'm still working on reading these.
(Plus a few that I received from facebook links and newsletter sign-ups, not specific review requests.)
Still many titles through InstaFreebie and many new author requests I haven't replied to.
Mailbox Monday is a gathering place for readers to share the books that came into their house last week and explore great book blogs. This Meme started with Marcia at A Girl and Her Books (fka The Printed Page) and after a tour of hosts has returned to its
permanent home
at
Mailbox Monday
. Thanks to the ladies sharing hosting duties: Serena of
Savvy Verse & Wit
, me and new to the team, Velvet at
vvb32reads
.
Warning: Mailbox Monday can lead to envy, toppling TBR piles and humongous wish lists.

I requested/received no new review titles this week.
I selected my VIP pick at Audiobooks.com for October.
I picked up three Audible Plus books.
I again resisted purchasing audios this week.
I picked up two free Kindle titles.
(Note these are in my Amazon library, NOT on my Kindle until I download and transfer them.)
Are your mailbox and TBR piles blooming?
NONE
NONE
NONE


One Audible Plus Catalog titles:
Northern Wolf
By: Daniel Greene
Narrated by: Bradford Hastings
Series: The Northern Wolf, Book 1
Length: 7 hrs and 31 mins
The Nine, A Novel
By: Jeanne McWilliams Blasberg
Narrated by: Ari Flihaakos, Marnye Young

Length: 9 hrs and 28 mins
(I saw this at
Two Girls & Their Bookish Life
)
Distress Signals
By: Catherine Ryan Howard
Narrated by: Alan Smyth, Bronson Pinchot, Suzanne Toren
Length: 11 hrs and 42 mins
I choose my Audiobooks.com Free October VIP book.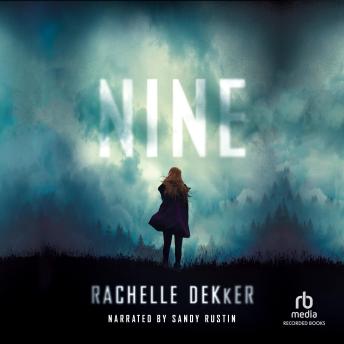 Nine
Author Rachelle Dekker
Narrator: Sandy Rustin
Duration: 10 h 4 min




Two Kindle Titles - from Facebook links.
Framed: A Charlie Hardwick Police Detective Thriller (Hardwick #1)
Tom Meitner

The Rancher takes his Convenient Bride: a Sweet Marriage of Convenience Western Romance (The Rangers of Purple Heart Ranch Book 1)
Shanae Johnson

Other Free titles often found at Bookbub, Bookfun, Ereader News Today, Inspired Reads, Pixel of Ink or Kindle ebooks.