I am linking with Sunday Post at
Caffeinated Book Reviewer.
What Are You Reading? is where we gather to share what we have read this past week and what we plan to read this week. It is a great way to network with other bloggers, see some wonderful blogs, and put new titles on your reading list.

I had a busy week of appointments before being out of office Friday to travel to GFWC Florida Fall Convention.



While I am waiting for some fun pictures from the convention I will share my September nail art. The usual nail artist wasn't there so it isn't quite as distinct as it might have been.
I am calling them my "Van Gogh" Sunflower nails due to the slight blurry look.
(Inspired by Sunflower pictures shared on Facebook by Serena @ Savvy Verse & Wit. Thanks Serena!)






Our Florida weather for the weekend was sunny and nice. Warm but not too hot.
I was glad to share a room with a Panama City member who likes warmer room temperatures like me. :-).


I was busy with work and prep to be out of office so I only enjoyed and finished one audiobook. I posted three reviews and my usual memes.
I visited only 16 blogs last week.
Shout Out
this week to
INTROVERTED READER.
Jen has been a blogger since 2009. She reads and shares on a wide variety.
Audible offerings for free children's titles ended June 30.
Audiobooks.com is still sharing some free listens for children.
These were last week's posts:
Finished Reading:

1. Audible/Smartphone (A2021)

Penny Preston and the King's Blade
Misaligned, Book III
By: Armen Pogharian
Narrated by: Michelle Babb
Length: 8 hrs and 33 mins
Release date: 08-24-21
This author provides a very creative series!
Source: Audible Credit from narrator.

Click on book title for full description.
Currently Reading:
1. PDF/Compter (Author2021)

Palm Lines
by Jonathan Koven
I only just started this.
Source: 7/14/2021 I accepted an Author request to read and review.
Click on book title for full description.
2. Audible/Smartphone (A2021)

Best in Snow
(Andy Carpenter #24)
by David Rosenfelt
Narrated by Grover Gardner
6 hours and 52 minutes
I enjoy this author and series.
Source: 9/9/2021 from NetGalley.
Publisher's Summary
In this Christmas mystery, Best in Snow, lawyer Andy Carpenter and his golden retriever, Tara, are on the beat after a body turns up in the snow and a journalist is nowhere to be found.
Christmas has come early to the town of Paterson, New Jersey, in the form of a snowstorm that left over two feet of snow on the ground. Lawyer Andy Carpenter likes snow - to a point - but he misses the walks he takes his dogs on every day.
When the snow starts to melt, and a body is discovered, Andy ends up in the office of the local newspaper editor. The murder victim is that of crooked businessman Thomas Lansing, who had an infamous relationship with the newspaper. Last year a young reporter published an expose, and Lansing had him fired for libel. Now, the young reporter - and prime suspect - isn't answering his phone...and everyone is worried.
Andy agrees to take the case, though it's not looking good this holiday season. The snow is piling up - along with the evidence - in the next Christmas mystery in this best-selling series from David Rosenfelt.
A Macmillan Audio production from Minotaur Books
©2021 David Rosenfelt (P)2021 Macmillan Audio
3. ebook/Kindle App on Phone (ebTBR)

The Duke and the Spoiled Wallflower
by Tessa Brookman
I will be reading this one next.
Source: Received from author team for review.
Because she is nothing short of his passion incarnated...
Lady Lydia Bennet is escaping scandal. After moving to London, she makes herself a promise: she will stay away from men and never wed. But when she finds out she has to marry Asher, the mysterious returning Duke, she's forced to confront her dark past.
Asher Graydent, the Duke of Whitehaven, has dedicated his life to avenging his parents' deaths. Upon returning from the Far East, he finds himself debt-ridden and the only way out is by forming ties with the Bennet family; by marrying their innocent, bluestocking daughter, Lydia.
As the bells of marriage ring closer, Lydia soon accepts she cannot escape her fate. Instead, she uses the Duke to exact revenge on the one responsible for her scarred past.
But as Asher's lips touch hers, it's suddenly proven impossible to resist him. But she must...or must she?
September 26, 2021 - I am on track. I love seeing new things each time I read the Bible. I am glad to still be current with morning reading. I am reading/listening to the NLT Tyndale version of the Bible on You Version App so Hubby and I are reading the same passages each day.
I finished a 3 day devotional titled "
Living An Authentic Christian Life
".
A group from church are starting a new five day study:
The Great Surrender
.
I completed only one book to review this week.
My NetGalley shelf is now at 1 new children's title and 3 old ebooks titles.
I have two author titles remaining in queue when I finish the two under current reading. I'm still working on reading these.
(Plus a few that I received from facebook links and newsletter sign-ups, not specific review requests.)
Still many titles through InstaFreebie and many new author requests I haven't replied to.
Welcome to Mailbox Monday.
Mailbox Monday is a gathering place for readers to share the books that came into their house last week and explore great book blogs. This Meme started with Marcia at A Girl and Her Books (fka The Printed Page) and after a tour of hosts has returned to its
permanent home
at
Mailbox Monday
. Thanks to the ladies sharing hosting duties: Serena of
Savvy Verse & Wit
, me and new to the team, Velvet at
vvb32reads
.
Warning: Mailbox Monday can lead to envy, toppling TBR piles and humongous wish lists.

I received no new review title this week.
I won a book at the weekend event I attended.
I selected two for one credit and my September VIP choice at Audiobooks.com.
I resisted other audios this week.
Five free Kindle titles this week.
(Note these are in my Amazon library, NOT on my Kindle until I download and transfer them.)
Are your mailbox and TBR piles blooming?
NONE
Won

I won a book during an Education and Library Workshop at the GFWC Florida Fall Convention I attended this weekend:Tommie Turtle's Secret
by Robert Z. Hicks and Ruthie Rolseth
Purchased

9/26/2021 Audiobooks.com Two for One Credit - I picked two wolf books: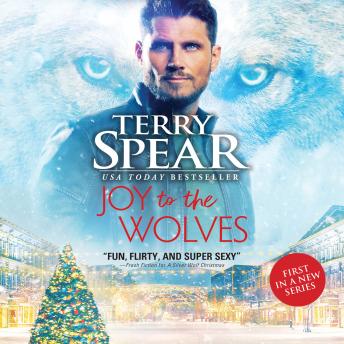 Joy to the Wolves
By Terry Spear
Narrated By: Mackenzie Cartwright
Duration: 10 h 28 min
i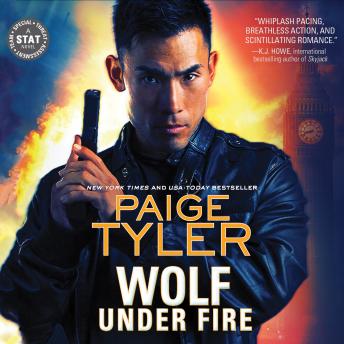 Wolf Under Fire
By Paige Tyler
Narrated By: Jennifer Blom
Duration: 8 h 40 min
Free

9/26/2021 Audiobooks.com September VIP: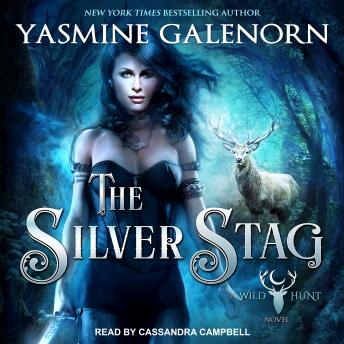 The Silver Stag
By Yasmine Galenorn
Narrated By: Cassandra Campbell
Duration: 8 h 58 min



Five Free Kindle Titles:
9/21 Seen at The Book Connection.
Christmas Kringle: Tales from Biders Clump: Book 1
Danni Roan
Found through Facebook:
Mr. Mayfair (The Mister Series Book 1)

Louise Bay
The Rancher's Mail-Order Bride: Small Town Contemporary Romance
(Bachelors of Shotgun Ridge Book 1)
Mindy Neff
Sweet-Talking Cowboy (The Buckskin Brotherhood Book 1)
Vicki Lewis Thompson
Sei Box Set: Books 1-3
Ty Hutchinson
Other Free titles often found at
Bookbub
,
Bookfun
,
Ereader News Today
,
Inspired Reads
,
Pixel of Ink
or
Kindle ebooks
.