I am linking with Sunday Post at
Caffeinated Book Reviewer.
What Are You Reading? is where we gather to share what we have read this past week and what we plan to read this week. It is a great way to network with other bloggers, see some wonderful blogs, and put new titles on your reading list.
We continue to catch up on title work and legal work.

We watched some of the specials on Saturday to remember 9/11.

I managed to get a picture of one of the deer herds that range our mile long community driveway. Hopefully, you can see the buck to the right of the tree and a couple of the younglings to the right also.





We continue to have half sunny days and half raining. Our temps are running mid to high 80s. The evenings are cooling off nicely to the low 70s.


My listening was good again this week, finishing three audiobooks. I posted three reviews and my usual memes.
I visited 20 blogs last week.
Shout Out
this week to
BOOK SNIFFERS ANONYMOUS.
Kristin loves "all things romance" including other genres as long as they have "a smidgen of romance".
Audible offerings for free children's titles ended June 30.
Audiobooks.com is still sharing some free listens for children.
These were last week's posts:
Finished Reading:

1. Audio/Smartphone (ATBR)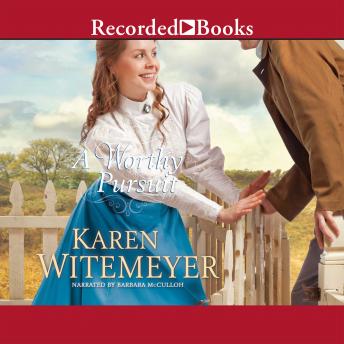 A Worthy Pursuit
By Karen Witemeyer
Narrated By: Barbara McCulloh
Duration: 11 h 7 min
This is a charming and suspenseful western historical romance.
Source: 6/3/19 Audiobooks.com 2 for one credit with May credit.
Click on book title for full description.
2. Audible/Smartphone (ATBR)

Who in the World Is Carmen Sandiego?
By: Rebecca Tinker
Narrated by: Kyla Garcia
Length: 4 hrs and 27 mins
Release date: 01-22-19
I remember the computer game years ago and now play the card game with my grandkids.
This spin off audio is fun but I had some concerns.
7/5/2019 Daily Deal $1.95.
Click on book title for full description.
3. NetGalley App/Smartphone (NGA2021)

Striking Range
(Timber Creek K-9 Mystery #7)
by Margaret Mizushima
Narrated by Nancy Wu
9 hours and 46 minutes
This moved very quickly.
I liked the first book in this series and have more to listen to. I am thankful to have snagged this one from NetGalley.
Source: 9/8/2021 from NetGalley
He was suspect number one - the man who tried to kill Deputy Mattie Cobb and may have killed her father 30 years earlier. But when Mattie and cold-case Detective Jim Hauck reach the Colorado state prison where they will finally get to interview him, he's found dead in his cell. There's only one clue: a map leading to Timber Creek and rugged Redstone Ridge.
Following the clue, Mattie and her K-9 partner, Robo, journey into the burned forest surrounding Redstone Ridge. But before they can finish their search, they're called to help investigate the death of a young woman found in a campground filled with elk hunters. Identification of the deceased points to her having recently given birth, but the infant is nowhere to be found.
As a deadly storm descends upon the mountains, covering everything with a layer of ice and snow, Mattie and her team search for the missing newborn. The storm batters the area, taking its toll on the team and forcing the sheriff to call in reinforcements. When new evidence surfaces, they decide that finding the woman's killer will lead them to her baby, making them even more desperate to solve the case.
Then veterinarian Cole Walker goes missing, stranded alone in the high country with a person that Mattie now suspects is the mastermind behind several murders, including her father's. She and Robo take to the trail to find Cole - but the killer has a cold-blooded plan that threatens them all.
Currently Reading:e
1. ebook/Kindle App on Phone (ebTBR)

Killer Lawyer (Jake Wolfe Book 3)
by Mark Nolan
I enjoyed book one of the series and
I am enjoying this book too!
Source: Author 2019.
Click on book title for full description.
2. Audible/Smartphone (ATBR)

Commune: Book Three
By: Joshua Gayou
Narrated by: R.C. Bray
Length: 17 hrs and 54 mins
Release date: 11-15-18
I started this before I got the NetGalley book downloaded. It was hard to set it aside and I'll be glad to pick it up again.
Source: November 2020 Audible Credit.
Publisher's Summary
Having been bolstered with the supplies sufficient to carry them through the winter, the survivors of the Jackson commune must now hunker down and endure the bitter Wyoming snows, while to the south, factions are beginning to form, coalescing from the ashes of the dead world.
Out in Arizona, the leftovers of the US Military encamped in the last known surviving tent city: the Elysium Fields.
In Nevada, a clan of scavengers grows ever larger, each day bringing them a step closer to collapsing under their own weight.
Resources are becoming scarcer by the day as the world trudges on, and as it so happens, the folks up in Wyoming appear to be sitting on prime real estate....
©2018 Joshua Gayou (P)2018 Joshua Gayou
I may get to another audio but I haven't decided which yet - again.
September 12, 2021 - I am on track. I love seeing new things each time I read the Bible. I am glad to still be current with morning reading. I am reading/listening to the NLT Tyndale version of the Bible on You Version App so Hubby and I are reading the same passages each day.
I plan to pick another study this week.
I completed three books to review this week.
NetGalley shelf is now at 1 new audio and 3 old ebooks titles.
I have four author titles in queue. I've started reading from these.
(Plus a few that I received from facebook links and newsletter sign-ups, not specific review requests.)
Still many titles through InstaFreebie and many new author requests I haven't replied to.
Welcome to Mailbox Monday.
Mailbox Monday is a gathering place for readers to share the books that came into their house last week and explore great book blogs. This Meme started with Marcia at A Girl and Her Books (fka The Printed Page) and after a tour of hosts has returned to its
permanent home
at
Mailbox Monday
. Thanks to the ladies sharing hosting duties: Serena of
Savvy Verse & Wit
, me and new to the team, Velvet at
vvb32reads
.
Warning: Mailbox Monday can lead to envy, toppling TBR piles and humongous wish lists.

I received two NetGalley audio review books this week.
I'm still contemplating the second August Audible choice.
I purchased one audio title at Chirp.
I also selected two audios from Audible Plus Catalog.
Four free Kindle titles this week.
(Note these are in my Amazon library, NOT on my Kindle until I download and transfer them.)
Are your mailbox and TBR piles blooming?
Two Audios from NetGalley
9/8/2021 from NetGalley
Striking Range
(Timber Creek K-9 Mystery #7)
by Margaret Mizushima
Narrated by Nancy Wu
9 hours and 46 minutes
I liked the first book in this series and have more to listen to and I am thankful to snag this one from NetGalley. See more above under finished reading.
9/9/2021 from NetGalley
Best in Snow
(Andy Carpenter #24)
by David Rosenfelt
Narrated by Grover Gardner
6 hours and 52 minutes
Won

NONE
Purchased

9/11/2021 Chirp Purchase $.99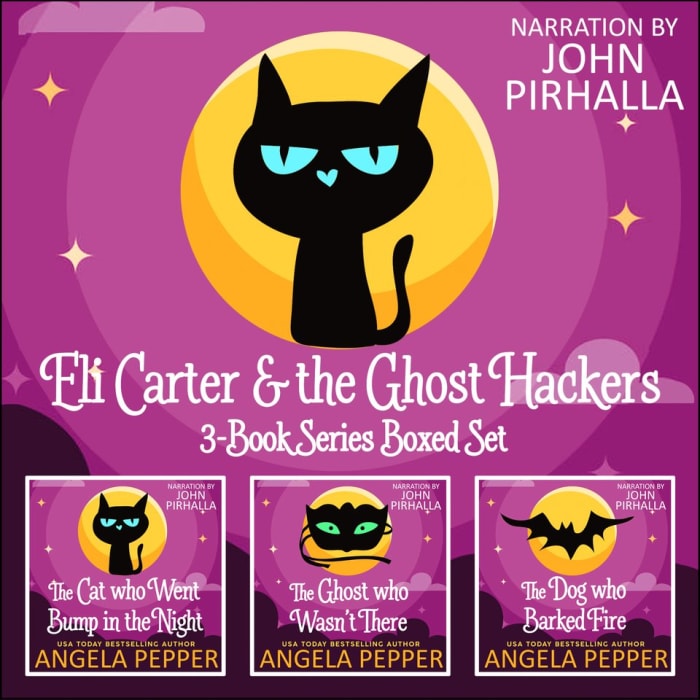 Eli Carter and the Ghost Hackers Books 1-3 Series Boxed Set
Written by Angela Pepper
Narrated by John Pirhalla
Run Time 10h 35min
This looks like fun and hard to resist at $.99.
Free

Two audiobooks from Audible Plus Catalog 9/11/2021

In the Shadow of the Towers: Speculative Fiction in a Post-9/11 World
By: Douglas Lain
Narrated by: Molly Elston , Matthew Boston
Keep Moving: And Other Tips and Truths About Aging
By: Dick Van Dyke
Narrated by: Dick Van Dyke

Four Free Kindle Titles - downloaded from Facebook posts.
Brothers of Miller Ranch Box Set: Contemporary Western Romance
(Miller Family Saga Book 1)
Natalie Dean
My Lord Rogue (The Nelson's Tea Series Book 1)
Katherine Bone
One Perfect Summer (Hazel Island)
Iris Morland

Rescued (The McKenzie Ridge Series Book 1)
Stephanie St. Klaire
Other Free titles often found at
Bookbub
,
Bookfun
,
Ereader News Today
,
Inspired Reads
,
Pixel of Ink
or
Kindle ebooks
.