Goodreads:
TOTALS
I read

45,167

pages

across

194

books
---
AVERAGE LENGTH 232 pages
MY AVERAGE RATING FOR 2019 4.3
---
Here is my 2019 Bible App Snapshot.
2019 Reading Breakdown:

Total Read: 194

Met Goodreads Goal of 150

; plus 44;

Total TBR Read: 108

Met TBR Goal: 100

; plus 8

Total Audio: 108

Met Audio Goal

: 75; plus 33

Total NetGalley: 55

Met NetGalley Goal: 40

; plus 15

Total Author or Publicist Reviews: 11 Goal: 12 – short one

eBooks (including TBR and Review, but not NetGalley): 28

Met Goal: 24

, plus 4

Nonfiction: 13

Met Nonfiction Goal: 12

, plus 1

New Authors: 143

Books in Series: 104

New to Me series: 79

Continuing series: 25

Series Completed: 2

Sookie Stackhouse

Charley Davidson

Series Up To Date waiting for next book:

Destroymen Series

Mercy Thompson

and more...

[The totals on these fall are a tad short of the 194 due to some overlap, but they are close enough to give an idea of the genres I read.]

Fantasy, including horror, paranormal and urban: 35

Sci-Fi, including dystopian and post-apocalyptic: 33

Romantic, including Christian, Historical and Suspense: 42

Mystery, Thriller and Cozy: 30

Christian, Inspirational: 7 (plus more in NF)

NonFiction: 16

Children/Middle Grade: 19

Historical Fiction: 7

Contemporary: 4

AND HERE ARE THE MBS FAVORITES of 2019 Reading - listed in order read.

I apparently do a good job of picking titles I like since 41% rate 4.5 stars and higher. :-)

Code for the list is:

A = Audible; ABJ = Audiobook Jukebox; ABB = Audiobook Boom

e = eBook; eA = eBook from Author; eT = eBook from Tour

NG = NetGalley

P = Print; PT = Print from Tour

LBC = Ladies Book Club

TBR = From the TBR shelves prior to 2019

Favorites for January:

5.0

: Quinn's Promise Rock

4.5

: The Name of the Wind and Half Share
Favorites for February:

5.0:

A Bachelor Establishment and The Bird and the Sword

4.75

: An Unexpected Redemption and Ladies of Intrigue

4.5

: Forgotten God
Favorites for March: (No 5 stars but lots of solid 4s.)

4.5

The PVC Pipe Book Favorites for April:

4.5

Ransomed Dreams and Spec Ops: Expeditionary Force Book 2 Favorites for May:

5.0

The Hope of Azure Springs and The Anatomy of Peace.

4.75

: Vigilante Assassin

4.5

:Deadly Vows, Storm Cursed

Favorites for June:

5.0

: The Liturgy of the Ordinary
4.75: The Time Collector


4.5

: Finder; Forever in a Moment; The Tale of Despereaux; and Harden: Lee Harden Book 1 Favorites for July:

5.0

: Kingdom of Exiles

4.5

: The Highwayman; Every Last Breath; Monster Hunter Memoirs; The Hashtag Hunt; The Library of Ever; and Fate Morgana
Favorites for August:

4.75

title: The Ethereal Squadron and Death Cloud

4.5

titles: No Other Will Do; Preserving Liberty; The Beekeeper's Apprentice; The Lady in the Coppergate Tower; and The Beginner's Guide to Raising Chickens.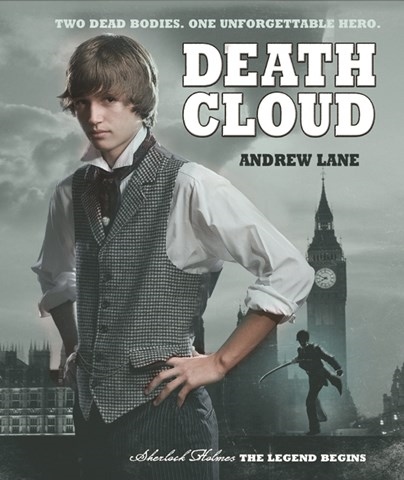 Favorites for September: One

5 Star

: Drums, Girls, and Dangerous Pie Three

4.5 Stars

: An Accidental Death, Genesis and Storm Rising. Favorites for October: no 5.0 or 4.75 ratings but I had Eight

4.5 Stars.

: Patti Smith; Ghost Talkers; Turned at Dark; Investing Isobella; The End of America; The Bakeshop at Pumpkin and Spice; May It Be So; and October Mourning. Favorites for November: One

5 Star:

Christmas Eve, 1914 Four

4.5 Stars

: Sackett's Land, Bark of Night, Ships and Stings and Wedding Rings, and Scythe.
Favorites for December: One

5.0 Star

: Morning Star Four

4.5 Stars

: All Hearts Come Home for Christmas; Push Back; Orphan X, The Ultimate Guide to 2020