I am linking with Sunday Post at
Caffeinated Book Reviewer.
It's Monday! What Are You Reading now at
The Book Date (at Wordpress)
?
What Are You Reading, is where we gather to share what we have read this past week and what we plan to read this week. It is a great way to network with other bloggers, see some wonderful blogs, and put new titles on your reading list.
Hubby is glad to be home but still in much pain.
I brought Hubby home on Tuesday. We saw our local care physician on Wednesday as he was still in much pain and worried there was another problem. She explained that he would have pain and a week of recovery for each day in hospital, so five weeks. That means an anticipated cruise will be postponed.



My hubby is our shopper (normally) and

he loves to go to Schuncks when we visit Illinois.

I get tickled by this is a picture of two of our grandchildren
following him down the aisle. (Hubby is wearing the plaid jacket.)


Our temperatures were fine last week but dropping 20 degrees to head into low 30s and mid-20s at night this week.
I've been enjoying my reading and listening. I finished three audiobooks and am working on ebooks. I posted three reviews and my usual memes.
I only visited 16 blogs last week - I still need to branch out and pick up the pace!
Shout Out this week to
A Web of Stories.
Melinda hosts
Saturday Snapshot
so if you enjoy sharing pictures check out that meme!
Thank you to all the nice people who visit me.
These were last week's posts:
Finished Reading:
1. Audio/Smartphone (ATBR)
2. Audio/Smartphone (ATBR)
Southlands
Lee Harden, Book 2
By: D.J. Molles
Narrated by: Christian Rummel
Length: 9 hrs and 55 mins
Release date: 05-28-19
This series gripped me and had me listening hoping for better luck for the primary characters.
Source: December 2019 Audible Sale $5.98.
Click on book title for full description.
3. Audio/Smartphone (ATBR)
A Mind of Her Own
By: Paula McLain
Narrated by: Hillary Huber
Length: 1 hr and 15 mins
Release date: 02-28-19
This was a quick, nice listen.
Source: March 2019 Audible Original Free pick.
About This Audible Original
From Paula McLain, the best-selling author of The Paris Wife and Love and Ruin, comes a breathtakingly intimate story of the brilliant, willful Marie Curie—a young woman in Paris on the verge of her greatest discovery yet: herself.
Marie Sklodowska, 25, is studying science at the Sorbonne—one of the only universities in the world that has begun to admit women. A thousand miles from her native Poland, with no money and the odds stacked against any woman daring to pursue a career in such a rigorous field, Marie throws herself into her studies. She's certain that to succeed in a man's world, she will have to go it alone.
Her meticulous plans get thrown slightly off-course when Marie attracts the attention of an accomplished physicist, himself on the precipice of greatness. Pierre Curie, famous for his work on symmetry, believes he has found in Marie an equal who shares his devotion to scientific discovery. He offers to help with her work, and soon begins to court her. But to Marie, men have always been an obstacle, love a distraction from her goals. She hasn't come this far to let either stand in the way of her dreams—dreams Pierre insists they can share.
In A Mind of Her Own, McLain taps into the luminous mind and complex heart of a singular woman caught between order and chaos, science and love in the period just before the world would learn her name.
©2019 Paula McLain (P)2019 Audible Originals, LLC.
Currently Reading:
1. eBook/Kindle (NG2019)
Deep State
by Chris Hauty
This is very good thriller and getting very tense for the heroine at 60% in.
Source: 2019 NetGalley.
Click on book title for full description.
2. Audio/Smartphone (A2019)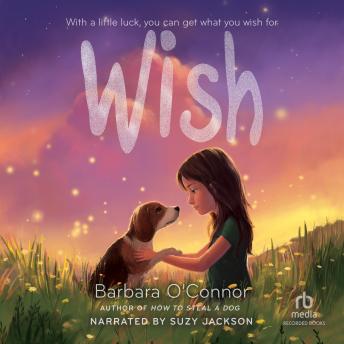 Wish
By Barbara O'Connor
Narrated By: Suzy Jackson
Publisher: Recorded Books
Date: August 2016
Duration: 4 hours 41 minutes
I picked a shorter book before I do another very long one. I am liking how this starts.
Source: July 2019 Audiobooks.com two for one credit pick.
Summary:
From award-winning author Barbara O'Connor comes a middle-grade novel about a girl who, with the help of the dog of her dreams, discovers the true meaning of family. Eleven-year-old Charlie Reese has been making the same silent wish since fourth grade, hoping that some day it will come true. When her irresponsible parents send her to the Blue Ridge Mountains of North Carolina to live with family members she doesn't know, she needs that wish to come true more than ever. A stray dog, a great friend, and the love of a big-hearted aunt and uncle just might make it happen.
3. eBook/Kindle (NG2019)
Enforcing the Paw
by Diane Kelly
I have been eyeing this series thanks to the K-9 dogs.
Source: NetGalley 2019 (This is the last of my NetGalley picks before December that has already released.)
When a case of he-said/she-said turns criminal, it's up to Megan Luz and her devoted K-9 to dig for the truth. . .
A TAIL OF TWO LOVERS
When relationships go south, some people just can't—or won't—let go. When Fort Worth Police Officer Megan Luz and her pawed partner Brigit investigate a series of stalking incidents involving a couple who recently broke up, their detective powers are put to the test. Is this a case of a controlling creep who refuses to accept rejection—or one about a woman scorned whose fury has been unleashed?
WHO END UP IN THE DOGHOUSE. . .
As hostilities escalate between the former lovers, the situation goes from romantically dysfunctional to downright dangerous. He insists his former flame has become a crazy ex-girlfriend intent on vengeance. She alleges that he is a master of manipulation and lays blame entirely at his feet. Who's the culprit and who's the victim? Can Megan and Brigit sniff out the truth. . .before somebody ends up dead?
Enforcing the Paw is part of Diane Kelly's fun and smart Paw Enforcement series.
4. Audio/Smartphone (A2019)
Commune
Commune, Book 1
By: Joshua Gayou
Narrated by: R.C. Bray
Series: Commune, Book 1
Length: 9 hrs and 46 mins
I was eyeing a very long audio then decided I needed to get ahead a few before I listen to another one over 20 hours.
I chose this as a new to me author/series.
Source: 9/1/18 Audible Sale $5.95
Publisher's Summary
For dinosaurs, it was a big rock. For humans: Coronal Mass Ejection (CME).
When the Earth is hit by the greatest CME in recorded history (several times larger than the Carrington Event of 1859), the combined societies of the planet's most developed nations struggle to adapt to a life thrust back into the Dark Ages.
In the United States, the military scrambles to speed the nation's recovery on multiple fronts including putting down riots, establishing relief camps, delivering medical aid, and bringing communication and travel back on line.
Just as a real foothold is established in retaking the skies (utilizing existing commercial aircraft supplemented by military resources and ground control systems), a mysterious virus takes hold of the population, spreading globally over the very flight routes that the survivors fought so hard to rebuild. The communicability and mortality rates are devastating, leaving only small pockets of survivors scattered throughout the countryside.
Commune: Book One is the story of one small group of survivors who must adapt to a primitive, hostile world or die. As they learn the rules of this new era, they must decide how far they're willing to go to continue living, continually asking themselves the same question daily: is survival worth the loss of humanity?
©2017 Joshua Gayou (P)2017 Joshua Gayou
I'm going to keep track of my Alphabet here. The cross-outs aren't easy to see, so I made the completed letters unbold and blue.
NETGALLEY:
A B C D E F G H I J K L M N O
P
Q R
S
T U V W X Y Z
AUDIO:
A
B C D E F
G
H I J K L
M
N
O
P Q R
S
T U V W X Y Z
January 19, 2020 - I have started another year of devotions and readings with the One Year Bible plan through You Version App. I considered changing but this is the reading group that is closest to my husband's reading so we can sometimes discuss the same passages.
I really enjoyed the 15-day plan
New Year, New Mercies
to start the New Year! I will pick another study this week.
I completed three books and posted three reviews so I am up to date.
My NetGalley shelf is still at 20, plus the four titles from 2012-13 which are now planned for 2020.
(I now have 22 toward Alphabet letters.)
I have two author titles carried into
January
2020.
Still many titles through InstaFreebie and many new author requests I haven't replied to.
Welcome to Mailbox Monday.
Mailbox Monday is a gathering place for readers to share the books that came into their house last week and explore great book blogs. This Meme started with Marcia at A Girl and Her Books (fka The Printed Page) and after a tour of hosts has returned to its
permanent home
at
Mailbox Monday
. Thanks to the ladies sharing hosting duties: Leslie of
Under My Apple Tree
, Serena of
Savvy Verse & Wit
and (yours truly).
Warning: Mailbox Monday can lead to envy, toppling TBR piles and humongous wish lists.
I received one NetGalley review title.
I chose two Audible December credit titles and found a massively long "classics" title for $.82. Then I picked up a deal at Chirp at the last minute.
I added only 2 free kindle titles again this week. (Note these are in my Amazon library, NOT on my Kindle until I download and transfer them.) Are your mailbox and TBR piles blooming?
NetGalley selection another title requested 2019 but received 2020.
The Gift of Gerbert's Feathers
by Meaghann Weaver, Lori Wiener
Releasing 04 Feb 2020
This sounds like a sweet story.
NONE
Purchased
1/15/2020 Two December Audible Credits
Navigating the Stars
Sentinels of the Galaxy, Book 1
By: Maria V. Snyder
Narrated by: Gabra Zackman
Length: 10 hrs and 52 mins
Release date: 01-17-19
This is a new series by an author I really like.
Call to Arms
Black Fleet Trilogy, Book 2
By: Joshua Dalzelle
Narrated by: Mark Boyett
Length: 8 hrs and 55 mins
Release date: 01-19-16
I enjoyed book 1 so I am going to continue this series.
1/15/2020 Audible Purchase $.82
10 Masterpieces You Have to Read Before You Die 1
By: Jane Austen, Charles Dickens, Louisa May Alcott, Mark Twain, Homer, Marcus Aurelius
Narrated by: Charles Hubbell, James Ellis, Stephen Scalon, Beth Kesler, Lee Howard, Charles Purkey
Length: 102 hrs and 19 mins
Release date: 11-06-19
1/19/202 Chirp Purchase $1.99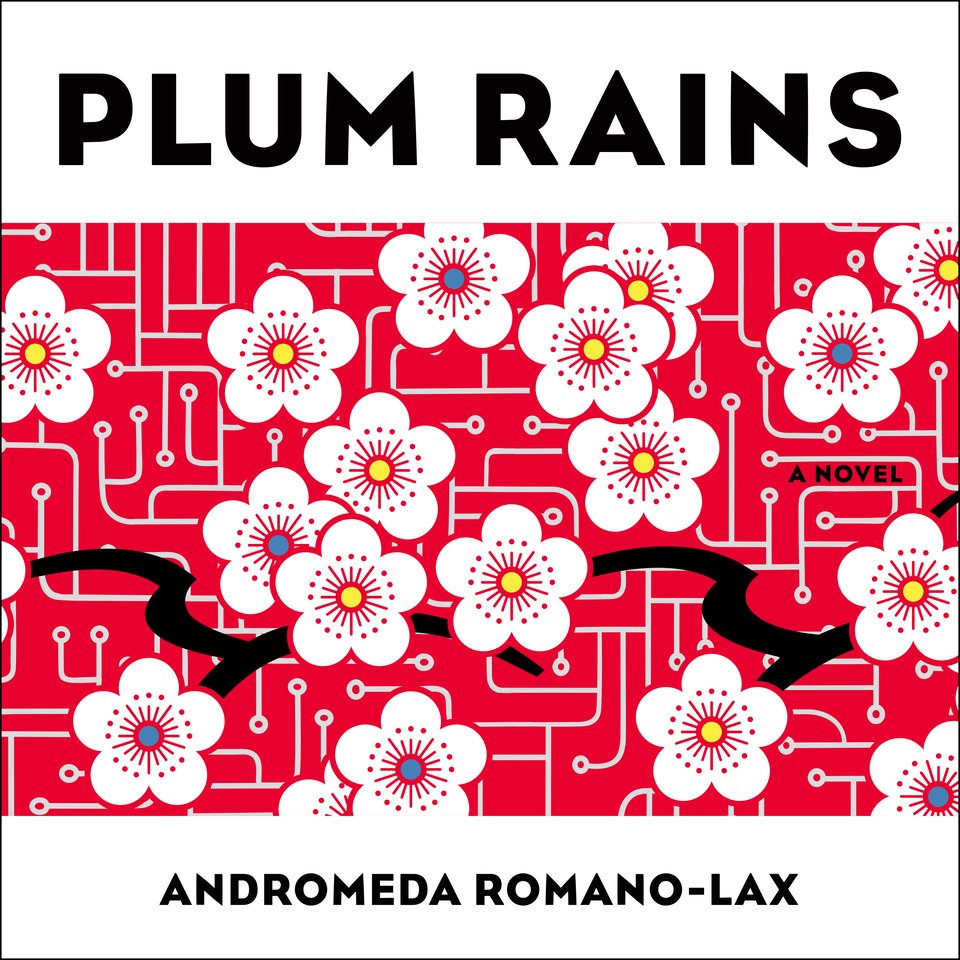 Plum Rains
by Andromeda Romano-Lax
Narrated by: Elizabeth Wiley
Run time: 13 hours and 23 minutes
This looks like a good sci fi at a good price.
I added only 2 free Kindle titles to my Kindle library. Titles found linked through Bookbub, Bookfun, Ereader News Today, Free Par-tay, Ignite Your Book, Inspired Reads, Pixel of Ink or Kindle ebooks.