I am linking with Sunday Post at
Caffeinated Book Reviewer.
It's Monday! What Are You Reading now at
The Book Date (at Wordpress)
.
What Are You Reading, is where we gather to share what we have read this past week and what we plan to read this week. It is a great way to network with other bloggers, see some wonderful blogs, and put new titles on your reading list.
Hello from Illinois. We are visiting with family so I didn't get some reviews posted as I hoped.

I know I have to be on computer Monday morning to handle some work items.

Hubby gave the chickens away on Thursday. I am glad I got to video them these last two weeks.

Hubby caught the twins in the tub tonight. We will be swimming sometime this week if the weather stays nice.

I continue to pray for so many people suffering from floods, tornadoes and severe weather.

Our weather last week was in the 90s and we are hoping to enjoy the 70s weather here in Illinois.
I enjoyed my reading/listening even though I only finished two books: 1 audiobook and 1 ebook. I posted two reviews and my usual memes.
I visited 20 blogs last week.
Shout Out this week to
Carpe Librum.
Tracey is "a Melbourne-based book blogger in Australia" who has been reviewing books and interviewing authors since 2005.
Thank you to all the nice people who visit me.
These were last week's posts:
Finished Reading:
1. Audible/Smartphone (A2019)
Mirror Gate
The Harbinger Series, Book 2
By: Jeff Wheeler
Narrated by: Kate Rudd
Length: 10 hrs and 25 mins
I enjoyed the second in this series... good things for one character; not so good for another.
Source: 1/3/19 Free with Kindle Unlimited.
Click on book title for full description.
2. eBook/Kindle (NG2019)
Finder
by Suzanne Palmer
I enjoyed this sci fi, action story.
Source: 2019 NetGalley.
Click on book title for full description.
Currently Reading:
1. Audible/Smartphone (ATBR)
Rath's Deception
The Janus Group, Book 1
By: Piers Platt
Narrated by: James Fouhey
Series: The Janus Group, Book 1
Length: 11 hrs and 1 min
I'm liking the story (but not the swearing).
Source: Audible Sale Purchase December 2016.
Publisher's Summary
On the cut-throat streets of Tarkis, orphaned teens like Rath end up jailed...or dead. So when the shadowy Janus Group offers Rath a chance to earn riches beyond his wildest dreams, he seizes it. But the Janus Group is as ruthless as the elite assassins it controls. Rath will have to survive their grueling, off-world training, and fulfill all 50 kills in his contract before a single cent comes his way. And ending so many lives comes with a price Rath can't anticipate. It'll certainly cost him what's left of his innocence. It may well cost him his life.
©2015 Piers Platt (P)2015 Piers Platt
2. eBook/Kindle (NGTBR)
Forever in a Moment
by Charlotte O'Shay
I think I'll enjoy this one too.
Source: 2019 NetGalley.
Click on book title for full description.
I'm expecting to read some children's books this week.
Bedtime reading is
How to Train Your Dragon: How to be a Pirate.
These are Audible Books I plan to share with the children:
3. Audible/Smartphone or Computer(ATBR)
Laurie Berkner's Song and Story Kitchen
By: Laurie Berkner, The Laurie Berkner Band
Narrated by: Laurie Berkner, Josiah Gaffney
Length: 4 hrs and 52 mins
Release date: 11-01-18
My son says the 2 1/2 year old twins like this.
Source: November 2018 Free Audible Originals.
Laurie Berkner and the Laurie Berkner Band have filled countless venues nationwide with adoring fans, selling millions of albums, songs, and videos. Now young listeners ages 3 to 8 can join Laurie and her buddy, Thelonious Pig (Josiah Gaffney), as she whips up yummy food, songs, and stories in Laurie Berkner's Song and Story Kitchen. Each chapter of this whimsical Audible Original features a different food and tells a new story set in the magical world of Juniper Fields with Laurie's friends: Oscar Beebee the bumblebee, Layla Meeska the mouse, Tallulah Jones the dinosaur, and ferret cousins Victor Vito and Freddie Vasco.
Along with original new music, fans will hear recordings of some of the Laurie Berkner Band's greatest hits, with Susie Lampert on keyboard, Bob Golden on drums and percussion, Brady Rymer on bass, and several special guest musicians. In addition to learning gentle lessons through Laurie's storytelling and upbeat songs, families will receive a free PDF of Laurie's favorite recipes. There's even a musical bonus chapter at the end!
Cover art designed by Eliza Sturgeon.
PLEASE NOTE: When you purchase this title, the accompanying recipes and reference material will be available in your My Library section on desktop only, along with the audio.
©2018 Two Tomatoes Records, LLC (P)2018 Audible Originals, LLC
4. Audible/Smartphone or Computer (ATBR9)
I'm From the Sun
The Gustafer Yellowgold Story
By: Morgan Taylor
Length: 4 hrs and 10 mins
Unabridged Audiobook
Release date: 10-04-18
I have saved this to listen with Victoria.
Source: August 2018 Free Audible Original
Whether you're a sunling or an earthling, growing up isn't easy. Shy nine-year- old Gustafer Yellowgold has to grapple with neighborhood bullies, an over- achieving brother, and parental expectations just like kids on Earth do. He would rather lose himself in comic books and dream the day away than make deliveries for his father's raisin-butchering business after school. Fateful events put Gustafer at his ultimate crossroad when he sees a darker opportunity to control his own destiny on the Sun.
Two-time Grammy nominee Morgan Taylor has long been a hit equally with ever-hip parents and kids on the family circuit with his smart and catchy multimedia concerts. At last, he gets to tell the full backstory of his creation, Gustafer. Featuring 13 brand new songs and fresh recordings of three fan favorites, all produced by Pat Sansone of WILCO, this captivating Audible Original is great for family listening as well as for kids ages six and up to discover and enjoy on their own. Besides hours of delightful storytelling and music, listeners will take away some mildly revolutionary life lessons: Be yourself, no matter what your age, and don't be afraid to take your own path.
Enjoy a special bonus in Chapter 15, with an exclusive full album of the songs featured in I'm From the Sun. You will also get a free PDF download including key character art and scenes from the hand of Morgan Taylor, and a complete lyric compendium too! Only from Audible.
©2018 Morgan Taylor (P)2018 Audible Originals, LLC
5. eBook/Kindle or Computer (NG2019)
Don't Let the Beasties Escape This Book!
by Julie Berry
Source: 2019 NetGalley.
It's no ordinary day at the castle! This beautifully illustrated, silly picture book is a fun introduction to the medieval world and the illuminated bestiary
Godfrey, a peasant boy who works for the lord and lady of the castle, finds a bestiary, or illustrated book of beasts, on the way to do his chores one morning. He begins inventing his own story, placing "Sir Godfrey" at the center of numerous heroic deeds. Sir Godfrey battles a lion, tames a unicorn, defeats a griffin, conquers a bonnacon, and triumphs over a dragon. Godfrey does not realize that each time he says the name of an animal, it magically emerges from the book, causing mayhem and inadvertently accomplishing his chores. The laughs pile up and the tension mounts: When will Godfrey realize that all this outrageous stuff is going on?
This book also contains engaging backmatter with information on life in the Middle Ages and a mini-bestiary drawn from original 13th-century manuscripts. Don't Let the Beasties Escape This Book! is a humorous introduction to the medieval world.
June 9, 2019 - I am still enjoying the devotions and readings with the One Year Bible plan through You Version App. I missed Thursday morning as I had to leave early to lead a class in Panama City. Since I was busy packing Thursday night I didn't realize I hadn't opened the Bible verse or plan for the day. That broke my 517 streak. I finished:
A Positive Outcome
. I'll pick another study this week. [You can check out audio of the One Year Bible Plan on the
companion commentary online
.]
I completed two books and posted two reviews. That means I have four total still to post.
I have been adding newer reviews to NetGalley, Goodreads, Amazon and Audible. (Eventually I will add older reviews.)
My NetGalley shelf is still at 14 unread (added one but reading 2). I am working on now 7 April titles. [I have 4 old titles (2012-13!)]
I still have four author ebook titles in queue.
Still many through InstaFreebie and many new author requests I haven't replied to.
Welcome to Mailbox Monday.
Mailbox Monday is a gathering place for readers to share the books that came into their house last week and explore great book blogs. This Meme started with Marcia at A Girl and Her Books (fka The Printed Page) and after a tour of hosts has returned to its
permanent home
at
Mailbox Monday
. Thanks to the ladies sharing hosting duties: Leslie of
Under My Apple Tree
, Serena of
Savvy Verse & Wit
and (yours truly).
Warning: Mailbox Monday can lead to envy, toppling TBR piles and humongous wish lists.
I didn't get any review books this week, although I have some new requests to consider.
I purchased two audios with one credit and downloaded three free titles.
I downloaded week 7 titles from SYNC.
I picked up one free kindle title. (Note these are in my Amazon library, NOT on my Kindle until I download and transfer them.) Are your mailbox and TBR piles blooming?
NONE
NONE
Purchased
6/3/19 Audiobooks.com 2 for one credit with May credit: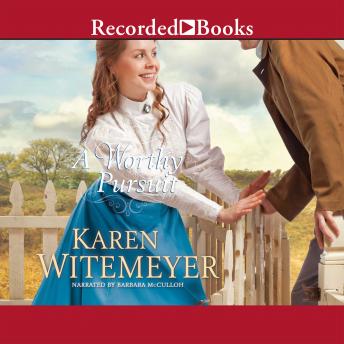 A Worthy Pursuit
By Karen Witemeyer
Narrated By: Barbara McCulloh
Duration: 11 h 7 min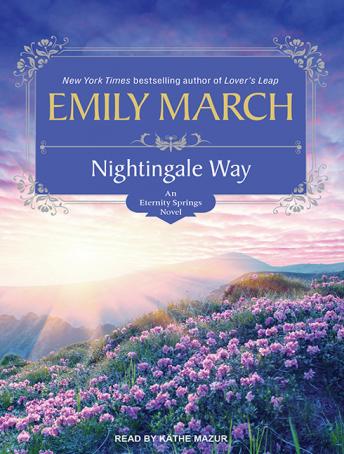 Nightingale Way
By Emily March
Narrated By: Käthe Mazur
Duration: 10 h 4 min
6/3/19 June VIP free selection from Audiobooks.com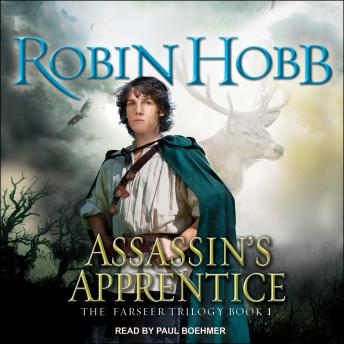 The Farseer: Assassin's Apprentice
Written By: Robin Hobb
Narrated By: Paul Boehmer
Publisher: Tantor Media
Date: March 2010
Duration: 17 hours 21 minutes
6/3/19 Christianaudio.com June free download. Liturgy of the Ordinary
Tish Harrison Warren
6/3/19 May Audible Original - Free
Evil Eye
By: Madhuri Shekar
Narrated by: Nick Choksi, Harsh Nayaar, Annapurna Sriram, Bernard White, Rita Wolf
Length: 1 hr and 38 mins
Release date: 05-02-19
SYNC Audio 2019
Week 7: June 6 – June 13
A GIRL LIKE THAT by Tanaz Bhathena, narrated by Firdous Bamji, Neil Shah, Soneela Nankani, Lameece Issaq (Recorded Books)
AN ENEMY OF THE PEOPLE by Henrik Ibsen, Adapted by Rebecca Lenkiewicz, performed by Richard Kind, Rosalind Ayres, Gregory Harrison, Josh Stamberg, and a full cast (L.A. Theatre Works)

I added only 1 title to my Kindle library. Titles found linked through Bookbub, Bookfun, Ereader News Today, Free Par-tay, Ignite Your Book, Inspired Reads, Pixel of Ink or Kindle ebooks.