I am linking with Sunday Post at
Caffeinated Book Reviewer.
What Are You Reading, is where we gather to share what we have read this past week and what we plan to read this week. It is a great way to network with other bloggers, see some wonderful blogs, and put new titles on your reading list.

We are starting to see a more normal closing and work schedule at office. This coming week I have several days of court hearings to cover.

I spent a couple of half days this past week moving files and books from one office (to be stripped) to three rooms to be retained. I also met with the workers to move furniture into my warehouse. They have stripped 3/4ths of the carpet and are in the process of removing the floor glue. There should be more insulation and ceiling panels removed this week. It is nice to see progress.


My listening and reading was good, but slower again this week. I finished 1 ebook novel and one children's book. I posted four reviews and my usual memes.
I visited 20 blogs during the week.
Shout Out this week to
Every Book its Reader
. Kim is a librarian as well as "reader, blogger, geek".
Thank you to all the nice people who visit me.
These were last week's posts:
Finished Reading:
2. ADE/PC (NG2018)
Currently Reading:
2. eBook/Kindle (NG2018)
4. eBook/Kindle (NG2018)
January 13, 2019 - I have started again with the One Year Bible plan reading through You Version App.
I enjoyed a
4
day reading plan this week:
Examen Prayer
.
I am continuing to find other shorter reading plans that are uplifting.
[You can check out audio of the One Year Bible Plan on the
companion commentary online
.]
I only completed two books and posted four reviews. That leaves 3 reviews to post.
I continue to slowly add reviews to NetGalley, Goodreads, Amazon and Audible. I still have older ones to catch up on.
I added/downloaded two more NetGalley titles. My shelf is currently at 9 unread. I now have five author titles in queue that I hope to start next week. Still many through InstaFreebie and many new author requests I haven't replied to.
permanent home
at
Mailbox Monday
. Thanks to the ladies sharing hosting duties: Leslie of
Under My Apple Tree
, Serena of
Savvy Verse & Wit
and (yours truly).
Warning: Mailbox Monday can lead to envy, toppling TBR piles and humongous wish lists.
I added/downloaded two book titles from NetGalley.
I received one author review title.
I am adding a book for Ladies Book Club to read Jan-Feb.
I resisted the Audible daily deals but selected one of the free original audible titles.
I didn't purchase any Kindle paid titles and I only picked up 1 (lonely) free kindle titles again. (Note these are in my Amazon library, NOT on my Kindle until I download and transfer them.)
Are your mailbox and TBR piles blooming?
These are two titles I picked up at NetGalley:
A Flicker of Hope
by Julia Cook (Author), MacKenzie Haley (Illustrator)
"HOPE is our children's window for a better tomorrow."
See above under finished reading for book description.
"Put that spare PVC pipe to work with more than 50 inventive, step-by-step projects that yield tough and durable storage, furniture, gardening, toys, and much more, with The PVC Pipe Book."
I received this title from the Author.
Reasons to Kill God
by I. V. Olokita
"If you are able to write 180 pages of your memoir without putting the pen down, I might let you live…"
Ladies Book Club January book to be discussed February 9, 2019.
Forgotten God: Reversing Our Tragic Neglect of the Holy Spirit
by Francis Chan (Author), Danae Yankoski (Contributor)
"In the name of the Father, the Son, and ... the Holy Spirit. We pray in the name of all three, but how often do we live with an awareness of only the first two?"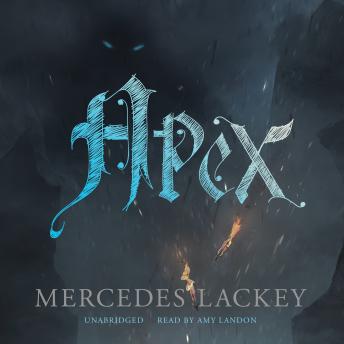 Apex
by Mercedes Lackey
The Spies That Bind
A Gallagher Girls Prequel
By: Ally Carter
Narrated by: Rebecca Soler
Length: 2 hrs and 55 mins
Release date: 06-25-18
I only added 1 free titles to my Kindle library over the past week. I didn't spend much time adding free books again this week. Titles found linked through Bookbub, Bookfun, Ereader News Today, Free Par-tay, Ignite Your Book, Inspired Reads, Pixel of Ink or Kindle ebooks.