I am linking with Sunday Post at
Caffeinated Book Reviewer.
It's Monday! What Are You Reading now at
The Book Date (at Wordpress)
.
What Are You Reading, is where we gather to share what we have read this past week and what we plan to read this week. It is a great way to network with other bloggers, see some wonderful blogs, and put new titles on your reading list.
The structural engineer hasn't made it to the office yet but the insurance approved rental of temporary space. We will start moving on Monday. It will be good to get back to some regular work.

My husband's pacemaker procedure went well Monday. He has chaffed all week at inactivity. We are eager to see how he will do over the next week.

I passed on the

HO HO HO Challenge

this year as I feel I have so much to catch up on. However I will be adding Christmas titles to my reading queue the rest of the year.
My listening and reading was good. I am still working off the old Kindle while I figure out how to get the books I want on the Kindle Fire without having to go through my huge library. I thought I had it figured but it isn't working seemlessly. I finished two audio books and one ebook. I posted four reviews on blog and six at Goodreads. I am back to posting my usual memes.
I got to visit 22 blogs last week.
Shout Out this week to
Gemma's Book Nook
. Gemma is a "bookish nerd" (her description) from UK.
Thank you to all the nice people who visit me.
These were last week's posts:
Finished Reading:
1. Audible/Smartphone (ATBR)

Hunter
By: Mercedes Lackey
Narrated by: Amy Landon
Series: Hunter, Book 1
Length: 11 hrs and 24 mins
I enjoyed this fantasy enough to pick up book two.
Source: Audible Daily Deal July 2017. 11/1-5.
Click on book title for full description.
2. eBook/Smartphone (NG2018)
3. Audible Smartphone (A2018)
Eleventh Grave in Moonlight, A Novel
By: Darynda Jones
Narrated by: Lorelei King
Series: Charley Davidson, Book 11
Length: 9 hrs and 18 mins
I picked this audio to catch up on the series since I have Book 12 and 13 to read on NetGalley.
Source: Audible Credit November 2018.
Publisher's Summary
Series narrator Lorelei King returns to narrate Eleventh Grave in Moonlight, the latest installment of Darynda Jones' New York Times best-selling paranormal series.
My entire life can be summed up in one sentence: "Well, that didn't go as planned." (T-shirt)
A typical day in the life of Charley Davidson involves cheating husbands, errant wives, missing people, philandering business owners, and, oh yeah...demons, hell hounds, evil gods, and dead people. Lots and lots of dead people.
As a part-time private investigator and full-time grim reaper, Charley has to balance the good, the bad, the undead, and those who want her dead. Now Charley is learning to make peace with the fact that she is a goddess with all kinds of power and that her own daughter has been born to save the world from total destruction. But the forces of hell are determined to see Charley banished forever to the darkest corners of another dimension. With the son of Satan himself as her husband and world-rocking lover, will Charley be able to defeat the ultimate evil and find a way to have her happily ever after after all?
©2017 Darynda Jones (P)2017 Macmillan Audio
Currently Reading:
1. Audible Smartphone (AB2018)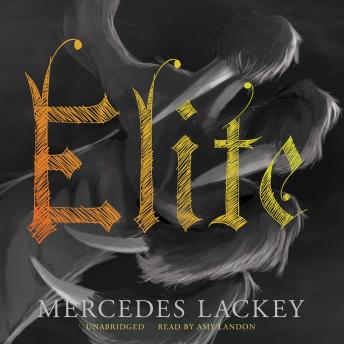 Elite
Written By: Mercedes Lackey
Narrated By: Amy Landon
Publisher: Blackstone Audiobooks
Date: September 2016
Duration: 10 hours 12 minutes
I decided to continue this series right away.
I only have an hour to finish so I may have to pick up book 3 this week. :-)
Source: Audiobook.com Credit Purchase November 2018.
Summary:
Hunting monsters was supposed to be the hard part. When Joy came to Apex City, all she cared about was protecting the Cits from the dangers lurking outside protective barriers. She understood the need for the secrecy surrounding her Hunts-no need to cause a panic by announcing just how real of a threat the Othersiders pose.
But as she quickly discovered, the conspiracies of the city run much deeper. And a dangerous new covert mission leaves Joy with a target on her back once more. Under the orders of her uncle, the city's prefect, Joy begins patrolling the abandoned tunnels and storm sewers under Apex Center. With her large pack of magical hounds, she can fight the monsters breaking through the barriers with the strength of three hunters.
Then she starts finding bodies. Psimons are turning up dead in the bowels of the city with no apparent injury. Reporting the incidents makes Joy the uncomfortable object of PsiCorps' scrutiny, and the organization appears more interested in keeping her quiet than investigating. Joy's situation grows more precarious, and her relationship with her Psimon boyfriend, Josh, begins to fray. Long-held tensions between PsiCorps and the Hunters seem to be reaching a breaking point.
While infighting threatens the stability of Apex City, Othersider forces are gaining strength and momentum outside the borders. Joy desperately seeks answers to figure out who her real enemies are before she and everyone she cares about are locked into an all-out war. "Avoiding second-volume sag with plenty of charisma, this outing proves to be a satisfying read that takes the baton neatly from the first and leaves readers ready for more."-Kirkus Reviews...
2. eBook/Kindle and Smartphone (NG2018)
Kill Shot: A Novel (White Knights Book 2)
by Susan Sleeman
I am 25% in and enjoying this romantic suspense.
Source: 2018 NetGalley. 11/7 - ___.
Suspense and romance combine in Susan Sleeman's thrilling new novel about an FBI agent who must team up with a beautiful therapist to stop a killer with a deadly new weapon.
Some fears haunt you forever....
As the ballistics and weapon's expert for the FBI's special task force nicknamed the White Knights, Rick Cannon has known the Department of Defense was developing self-steering bullets. Rick feared these smart bullets--which have one hundred percent accuracy that can turn even a novice into a lethal sniper--would eventually end up in the hands of the wrong people. But since the ammunition was still in the development stage, he figured they had plenty of time before that happened. He was wrong. Dead wrong.
Until they become reality.
When a homeless vet is killed with a smart bullet, it's clear that the ammunition has been stolen, and the Knights are called in to find the thief and stop the killings. But they aren't the only ones desperate to find the killer. Therapist Olivia Dobbs is well known for her success in counseling military veterans with PTSD. When she discovers one of her clients moments after he is murdered, she becomes both the FBI's prime witness, and suspect.
Despite the mutual attraction that immediately sparks between them, Rick can't--no he won't--let Olivia interfere with his investigation. But when the sniper trains his rifle on her, Rick must recall all the skills he learned as a Marine sniper to make sure the next bullet fired isn't a kill shot that takes Olivia out.
3. eBook/Kindle Fire (TBR)
Christmas at Draycott Abbey (Draycott Abbey Romance)
by Christina Skye
This looks like a fun Christmas story and I haven't read this author in years.
Source: 2012 Free Kindle; "C" title.
As Christmas draws near and darkness veils the haunted English abbey, a tale of loss and love betrayed begins.
As cold closes in, old hatreds spring to life, bringing danger to a vulnerable woman betrayed by those she trusts most. Wounded and lost, Clair Haywood will seek haven within the abbey's ancient granite walls. But her enemies are closer than she knows.
Only one man can save her. And he has been dead for 200 years.
3. eBook/Kindle Fire (TBR)
November 11, 2018 - I am up to date and enjoying the One Year Bible plan reading through You Version App. Although I am on track on my smartphone I haven' t been steady for each morning and find myself finishing the reading at the end of the day instead of beginning. I need to get back to starting my day with scripture.
I am joining several ladies from church in an additional reading plan starting 11/12:
Names of God, Thanksgiving and Christmas.
I am looking forward to this reading too!
[You can check out audio of the One Year Bible Plan on the
companion commentary online
.]
I completed three books and posted ten reviews. I still have 15 reviews to post!
Obviously I have all of these reviews to add to Goodreads, Amazon and Audible so I am way behind again. I still have older ones to catch up on too.
My NetGalley shelf is now at 9 as I am reading one and added 2 titles. I still have one author title in queue - I think. Still many through InstaFreebie and many new author requests I haven't replied to.
Welcome to Mailbox Monday.
Mailbox Monday is a gathering place for readers to share the books that came into their house last week and explore great book blogs. This Meme started with Marcia at A Girl and Her Books (fka The Printed Page) and after a tour of hosts has returned to its
permanent home
at
Mailbox Monday
. Thanks to the ladies sharing hosting duties: Leslie of
Under My Apple Tree
, Serena of
Savvy Verse & Wit
and (yours truly).
Warning: Mailbox Monday can lead to envy, toppling TBR piles and humongous wish lists.
I added two new review titles through NetGalley.
I picked up One Audiobook.com credit; three Audible Credits and two Audible Daily Deals.
I didn't pick up any Kindle paid titles.
I only picked up a one free kindle titles through my phone internet when we were near internet. (Note these are in my Amazon library, NOT on my Kindle until I download and transfer them.)
Are your mailbox and TBR piles blooming?
I picked up this book through NetGalley. These will likely be read in the new year.
Summoned to Thirteenth Grave: A Novel (Charley Davidson Series Book 13)
Jan 15, 2019

by Darynda Jones
I finished book 11 and now have 12 and 13 from NetGalley.
The Last Woman in the Forest
Mar 5, 2019
by Diane Les Becquets
This is a crime suspense with rescue dogs.
NONE
Purchased
11/5/2018 Audiobooks.com Credit Purchase: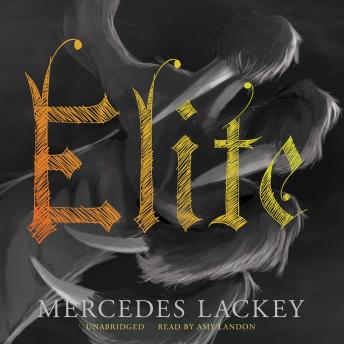 Elite
By Mercedes Lackey
I wanted to continue this series.
11/5/2018 Audible - Three Credits:
Harden
Lee Harden, Book 1
By: D.J. Molles
Narrated by: Christian Rummel
Length: 10 hrs and 3 mins
Release date: 10-23-18
Eleventh Grave in Moonlight
A Novel
By: Darynda Jones
Narrated by: Lorelei King
Length: 9 hrs and 18 mins
Release date: 01-24-17
Lone Wolf
F.B.I. K-9, Book 1
By: Sara Driscoll
Narrated by: Angela Dawe
Length: 7 hrs and 19 mins
Release date: 11-29-16
11/6/2018 Daily Deal $3.95:
I Am Number Four
By: Pittacus Lore
Narrated by: Neil Kaplan
Length: 11 hrs and 6 mins
Release date: 08-03-10
11/11/18 Daily Deal $3.95
The Retreat
By: Mark Edwards
Narrated by: Simon Mattacks
Length: 9 hrs and 24 mins
Release date: 05-10-18
There are six new Audible Originals offered for November and I have to narrow down my choice from four that I like.
I added just 1 free title to my Kindle library over the past weeks. Titles found linked through Bookbub, Bookfun, Ereader News Today, Free Par-tay, Ignite Your Book, Inspired Reads, Pixel of Ink or Kindle ebooks.