I am linking with Sunday Post at
Caffeinated Book Reviewer.
It's Monday! What Are You Reading now at
The Book Date (at Wordpress)
.
What Are You Reading, is where we gather to share what we have read this past week and what we plan to read this week. It is a great way to network with other bloggers, see some wonderful blogs, and put new titles on your reading list.
[I had this post almost completed when we lost power on Sunday from 6pm until 6am Monday morning.]
My work week was fairly standard again. I'm still running a bit tired at night.
Hubby and I are really enjoying the cooler mornings on our balcony watching the chickens and other birds too: cardinals, hummingbirds, doves and some finches.

I am hoping to use September as a TBR reading month as I planned to read 26 titles (Alphabet Challenge) from my own kindle shelf and I haven't been doing this. Even so I feel compelled to be reading NetGalley titles from this year too. It will be interesting to see how I blend for the month.
I enjoyed my listening and ereading and squeezed in a couple at the last of August. I finished five total: two audible titles and three ebooks. I posted five reviews (one with giveaway) and all of my usual memes.
I visited 27 blogs last week.
Shout Out this week to
This Is My Truth for Now.
I like his
365 Daily Challenge.
Thank you to all the nice people who visit me.
These were last week's posts:
Finished Reading:
1. eBook/Kindle (Partners in Crime)
The Former Assassin
by Nikki Stern
This was very well done.
Source: Partners in Crime.
My Tour Review linked above.
2. Audible Smartphone (ATBR)
Spider's Bite
Elemental Assassin, Book 1
By: Jennifer Estep
Narrated by: Lauren Fortgang
Length: 11 hrs and 59 mins
I had mixed feelings.
My review is linked above.
3. eBook/Kindle (NG2018)
4. Audible Smartphone (ATBR)
Snapshot
By: Brandon Sanderson
Narrated by: William DeMeritt
Length: 2 hrs and 23 mins
This is a good, quick mystery.
My review is linked above.
Publisher's Summary
If you could re-create a day, what dark secrets would you uncover?
From New York Times number-one best-selling author Brandon Sanderson comes a detective thriller in a police beat like no other.
Anthony Davis and his partner, Chaz, are the only real people in a city of 20 million, sent there by court order to find out what happened in the real world 10 days ago so that hidden evidence can be brought to light and located in the real city today.
Within the re-created Snapshot of May 1, Davis and Chaz are the ultimate authorities. Flashing their badges will get them past any obstruction and overrule any civil right of the dupes around them. But the crimes the detectives are sent to investigate seem like drudgery - until they stumble upon the grisly results of a mass killing that the precinct headquarters orders them not to investigate. That's one order they have to refuse.
The hunt is on. And though the dupes in the replica city have no future once the Snapshot is turned off, that doesn't mean that both Davis and Chaz will walk out of it alive tonight.
©2017 Dragonsteel Entertainment, LLC (P)2017 Audible, Inc.
5. eBook/Kindle (NG2018)
Currently Reading:
1. Audible Smartphone (A2018)
All These Worlds
Bobiverse, Book 3
By: Dennis E. Taylor
Narrated by: Ray Porter
Length: 7 hrs and 55 mins
I wanted something sci fi and on the fun side
so I chose this from my shelf.
Source: Audible 2018 April Credit Purchase.
Publisher's Summary
The epic and highly anticipated conclusion to the listener-favorite series that had countless Audible listeners (and employees) hooked from the very first Bob—featuring, as always, a flawless performance from the inimitable Ray Porter.
Being a sentient spaceship really should be more fun. But after spreading out through space for almost a century, Bob and his clones just can't stay out of trouble.
They've created enough colonies so humanity shouldn't go extinct. But political squabbles have a bad habit of dying hard, and the Brazilian probes are still trying to take out the competition. And the Bobs have picked a fight with an older, more powerful species with a large appetite and a short temper.
Still stinging from getting their collective butts kicked in their first encounter with the Others, the Bobs now face the prospect of a decisive final battle to defend Earth and its colonies. But the Bobs are less disciplined than a herd of cats, and some of the younger copies are more concerned with their own local problems than defeating the Others.
Yet salvation may come from an unlikely source. A couple of eighth-generation Bobs have found something out in deep space. All it will take to save the Earth and perhaps all of humanity is for them to get it to Sol - unless the Others arrive first.
©2017 Dennis E. Taylor (P)2017 Audible, Inc.
2. eBook/Kindle (Author2018)
The Memory Tree (Carson Chronicles Book 2)
by John A. Heldt
I enjoyed the first in the series (and prior books) and this one is moving along well too.
Source: Author.
Days after barely escaping 1889 with their lives, the Carsons, siblings from the present day, resume their search for their missing parents in 1918. While Adam and his pregnant wife, Bridget, settle in Minnesota, unaware of a wildfire that will kill hundreds, Greg seeks clues in his great-grandparents' Mexico, where he finds love, danger, and enemies. At the same time, Natalie, the ambitious journalist, follows a trail to World War I France, and teen twins Cody and Caitlin rekindle a friendship with an old Pennsylvania friend haunted by her past. In THE MEMORY TREE, the sweeping sequel to RIVER RISING, several time travelers find answers and meaning as they continue the adventure of a lifetime in the age of doughboys, silent movies, and Model T's.
3. eBook/Kindle (NG2018)
Mother of Pearl
by Kellie Coates Gilbert
This is our Ladies Book Club read to be discussed 9/8.
Source: I had print copies for others but was able to snag the Kindle version on sale.
How Far Would You Go for your Child?
Barrie Graeber has two great kids, a loving husband, and a respected job as the high school counselor in her close-knit community. Without warning, everything unravels when her teenage daughter, Pearl, is betrayed and lashes out.
Nothing prepares this mother for the helplessness that follows when her attempts to steer her daughter back on course fail, and Pearl shuts her out . . . or when Barrie discovers the unthinkable about her nemesis, the football coach.
Emotionally riveting and profoundly moving, Mother of Pearl brings us into the heart of a mother bound by an incredible burden, who ultimately finds she must recognize her own vulnerability and learn to trust in something much bigger..
September 2, 2018 - I am still enjoying the prayer app which gives me five prayer groups each morning! I continue on track with my morning reading the One Year Bible plan on my smartphone. You can check out audio of the One Year Bible Plan on the
companion commentary online
.
I completed 5 books and posted 5 reviews. That leaves me one review to post.
I'm doing pretty good adding current reviews to Goodreads, Amazon and Audible. I have some older ones to catch up on.
My NetGalley shelf is now at 13. I still have one author title in queue and one more review title. Still many through InstaFreebie and many new author requests I haven't replied to.
Welcome to Mailbox Monday.
Mailbox Monday is a gathering place for readers to share the books that came into their house last week and explore great book blogs. This Meme started with Marcia at A Girl and Her Books (fka The Printed Page) and after a tour of hosts has returned to its
permanent home
at
Mailbox Monday
. Thanks to the ladies sharing hosting duties: Leslie of
Under My Apple Tree
, Serena of
Savvy Verse & Wit
and (yours truly).
Warning: Mailbox Monday can lead to envy, toppling TBR piles and humongous wish lists.
I picked up two titles from NetGalley.
I ended up with 6 audio titles.
I didn't pick up any Kindle titles.
I picked up a bunch of free kindle titles this week. (Note these are in my Amazon library, NOT on my Kindle until I download and transfer them.)
Are your mailbox and TBR piles blooming?
I picked up two novellas from NetGalley:
Somewhere The Bells Ring
by Beth Trissel
"But will the magic of Christmas be enough to make Eric believe--in Bailey and the ghost--before the Christmas bells ring?"
A Christmas Novella
Light's Dawn: A Novella
by Yvette Bostic
"Light's Dawn is a stand-alone prequel to the Light in the Darkness historical fantasy series."
I like the alternative history genre.
NONE
Purchased
I picked up one Audible 8/30/18 Daily Deal $2.95
Genesis
By: Ken Lozito
Narrated by: Scott Aiello
Length: 8 hrs and 54 mins
Release date: 02-27-18
8/31/18 I took advantage of 2 for 1 credit deal at Audiobooks.com. Both are reliably enjoyable authors for me:
Redemption Bay
By RaeAnne Thayne
Duration: 10 h 16 min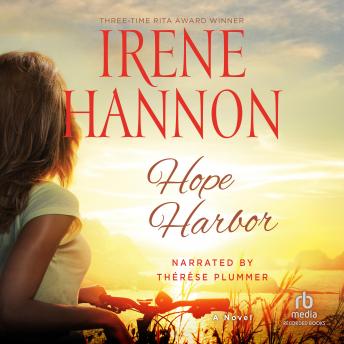 Hope Harbor
By Irene Hannon
Duration: 9 h 45 min
I had lined up four titles from the Audible $5.95 sale but since our power went out I wasn't able to complete my cart purchase. So I only bought one through my phone app. I figure the others can wait for Audible credits. One reason to purchase on sale: if regular cost is under $19.00 I like to get on sale instead of use a credit.
Commune
Commune, Book 1
By: Joshua Gayou
Narrated by: R.C. Bray
Series: Commune, Book 1
Length: 9 hrs and 46 mins
8/31 I got two Audible Free Downloads
Intro to Indoor Cycling
By: Aaptiv
Narrated by: Ed Hall
Length: 6 hrs and 25 mins
Release date: 08-30-18
Road Warrior Workouts
By: Aaptiv
Narrated by: Jessica Muenster, Candice Cunningham
Length: 6 hrs and 35 mins
Release date: 08-30-18
I added 48 free titles to my Kindle library this week - I downloaded some while on phone internet. Titles found linked through Bookbub, Bookfun, Ereader News Today, Free Par-tay, Ignite Your Book, Inspired Reads, Pixel of Ink or Kindle ebooks.