Welcome to Mailbox Monday.

For

APRIL

: the Mailbox Monday Tour host is

Mari at MariReads!

Mailbox Monday is a gathering place for readers to share the books that came into their house last week and explore great book blogs. This Meme started with Marcia at A Girl and Her Books (fka The Printed Page) but is now hosted at

Mailbox Monday

and through various blog hosts.

Warning: Mailbox Monday can lead to envy, toppling TBR piles and humongous wish lists.
I received several titles last week plus one win!
How are your mailbox and TBR piles doing?
Review Titles
I received
these print titles from Forever Romance which I will try to fit in as I can:
by Roxanne St. Claire
May Releases
The Sweet Spot
by Laura Drake
and
June Release
Crazy Little Thing Called Love
by Molly Cannon
and
July Release
by Katie Lane
Also I received from Tell Harlequin:
Wins
Won for posting a Kindle Giveaway
through I Am a Reader, Not a Writer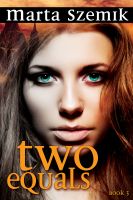 book 1 in this series which was for free:
Thank you
Marta and Kathy!
Purchased
None this week.
Free
I downloaded a couple of books from Free Partay and downloaded a few free Kindle Titles linked through Inspired Reads, Pixel of Ink and Kindle Review.