My Mini Challenge:
The Mission: During the HOHOHO Readathon, pick six titles you have read in 2017 or are reading and make a holiday or winter themed sentence from them. The sentence can be a real sentiment or rather crazy (like mine). Use at least one book you are reading during the Readathon among the titles. If you take a picture or image with your six books and email it to me I will make up a collage for others to enjoy the fun.
Rules: Only HoHoHo Readathon participants are eligible to enter.
Use at least one book title that you are reading during the Readathon among the titles.
Here are the Entries that were great fun to read!
1.
Trish Hannon
Sentence and books:
December Girl, last seen dashing through the snow, in too deep, falling softly, then she was gone!
2.
Steph Gorelenore
Sentence and books:
The Girl Who Saved Christmas Wanted To Kill A Man Called Ove in a Shadow Bright and Burning.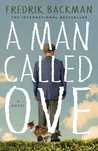 3.
SweetMarie83
Sentence and books:
A winter's tale of ten days with the highlander on the long road home racing the sun to Christmas at hope cottage for a mistletoe kiss.
A Winter's Tale by Carrie Elks
Ten Days With the Highlander by Hayson Manning
Long Road Home by Marie Meyer
Racing the Sun by Karina Halle
Christmas at Hope Cottage by Lily Graham
Mistletoe Kiss by Marie Landry
4.
Rebecca
Sentence and books:
"After Christmas time, women carol between the wandering, wild woods."
Between You & Me
After the Woods
A Christmas Carol
The Time of My Life
Little Women
Wandering Wild
5.
Beth
Sentence and books:
The cowboy-prince-maverick's holiday wishes for a snowbound Christmas with blues.
Christmas Cowboy, by Maisey Yates
Christmas with the Prince, by Michelle Celmer
Cowboy Christmas Blues, by Maisey Yates
Holiday Wishes, by Jill Shalvis
Love Me By Christmas, by Jaci Burton
The Maverick's Snowbound Christmas, by Karen Rose Smith
6.
Charlie Anderson
Sentence and books:
Heat it up with the master of the scandalous flirt for Christmas at Two Love Lane.
Duke With Benefits
Heat It Up
Snowed
Christmas at Two Love Lane
Home at Last
The Master of Strathburn
Staying for Good
Christmas at Two Love Lane
7.
Jennifer Silverwood
Sentence and books:
Her Billionaire Lion of Christmas Paradise Wish for the Secret Wardrobe by the Narnia Shore Lights


8.
Heidi Robbins
Sentence and Books:
One enchanted eve, the innkeeper gave the special baby the gift of a home.
1. The Innkeeper of Ivy Hill by Julie Klassen
2. One Enchanted Eve by Melissa Tagg
3. Home All Along by Beth Wiseman
4. Special Delivery Baby by Sherri Shackelford
5. My True Love Gave to Me by Regina Scott
6. So Rare a Gift by Amber Lynn Perry
9. carol
Sentence and books:
Santa, please bring me a Christmas cowboy, cozy furry slippers, and a fistful of books.
1. Santa, Please Bring Me a Gnome by An Swerts
2. A Christmas Cowboy by Maisey Yates
3. Cozy Christmas Shorts
4. Cinderella and the Furry Slippers by Davide Cali
5. A Fistful of Divas by Camille LaGuire
6. Of Books and Bagpipes by Paige Shelton
10.
Jan
Sentence and Books:
Arabella goes out on the ice as the cold Christmas crow flies.
1. Murder Goes Mumming by Alisa Craig
2. Christmas on Ladybug Farm by Donna Ball
3. Running Out of Space by S. J. Higbee
4. Arabella and the Battle of Venus by David D. Levine
5. As the Crow Flies by Damien Boyd
6. Cold as Ice by Julie Mulhern
11.
Nadene
Sentence and books:
It was a cold Christmas Eve Night when I met a vampire who was in hot pursuit of secrets that were hidden and spreading holiday wishes while holding the glass of blood.
Chasing Christmas Eve
Holiday Wishes
Vampire for Christmas
Secrets Hidden in the Glass
Hot Pursuit
Holding the Other
12.
Tressa S
Sentence:
Mine is "A season of love and Christmas grace reached the little match girl."
13.
Kristin @ Addicted to HEA
Sentence and books:
One Snowy Night, Max wishes for Christmas mistletoe for kissing Holden… accidentally on purpose.
Holiday Wishes
Pride and Prejudice and Mistletoe
An Ex for Christmas
Accidentally on Purpose
Kissing Max Holden
One Snowy Night
Thanks to all the participants for the fun sentences.

Please email me at mesreads@gmail.com.