I am linking with Sunday Post at
Caffeinated Book Reviewer.
What Are You Reading? is where we gather to share what we have read this past week and what we plan to read this week. It is a great way to network with other bloggers, see some wonderful blogs, and put new titles on your reading list.
I am still making progress at work but have plenty to do. We're looking forward to Thanksgiving.

I came home late during the week and I was cold so I didn't do much on the computer during the nights.

Last weekend I made my first sloppy joe meal by scratch from a recipe a friend shared. It was a nice flavor with some sweet peppers included.

Saturday I decided to stay at the house. Mid-day I made asparagus, beef (my hamburgers fell apart), and asparagus soup. (This cup has Parmesan cheese melted on top.)





Sunday I agreed last minute to prepare mashed potatoes for church dinner. I found a recipe that included cream cheese so they weren't just box potatoes. They taste pretty good.


(I forgot to take a picture when it was full.)

My prayers include prayers for more unity in our nation. And a sense of Gratitude for our many, many blessings.

My downstairs AC has not been working but I tried the heat Saturday and was glad that it worked. I'm not sure we got as low as 31, but it did get close. The low this coming week is only 36. Day time temps in the 60s will still have me wearing sweaters and jackets.
This week I enjoyed three more audios. I posted two reviews and my regular Memes.
I visited 16 blogs again last week.
Shout out this week to A NOVEL START. Amy is returning to book blogging so stop by and give her a welcome!

Audible offerings for free children's titles ended June 30, 2021.
Audiobooks.com is still sharing some free listens for children.
These were the posts last week:
Finished Reading:
1. Audible Smartphone (ATBR)
Last Stand: The Complete Box Set
By: William Weber
Narrated by: Kevin Stillwell
Series: Last Stand (Weber), Book 1-4
Length: 24 hrs and 50 mins
I went deep in my TBR and chose this post-apocalyptic.
I finished book 2 this week. I haven't figured out how to put this on Goodreads. I may have to finish 3 and 4 before the year's end to take full credit.
Source: 11/3/17 Audible Purchase for $1.95.
Click on book title for full description.
2. Audio Smartphone (ATBR)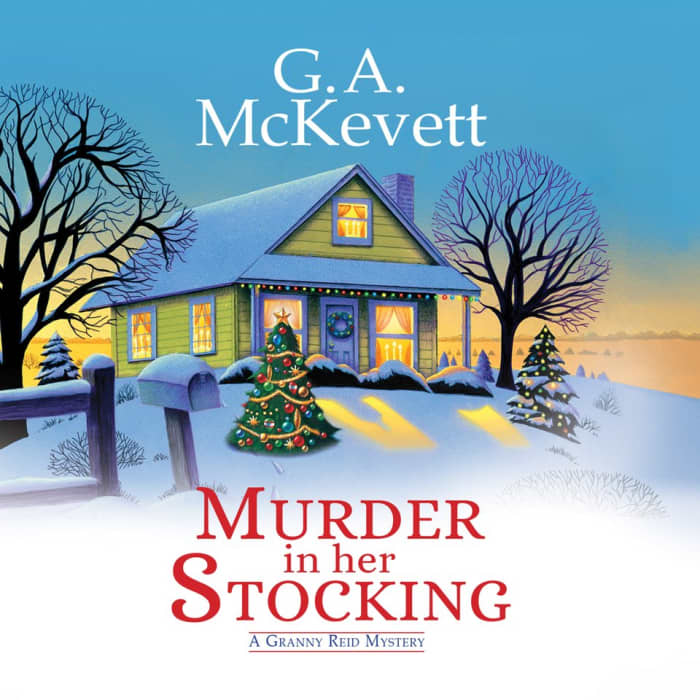 Murder in Her Stocking
by G. A. McKevett
Read by Mil Nicholson
Run Time 9h 36min
This is an easy listen, cozy mystery.
Source: 12/16/2021 Purchased at Chirp for $2.99.
Click on book title for full description.
3. Audible Smartphone (ATBR)
Beauty and the Clockwork Beast: The Steampunk Proper Romances, Book 1
By: Nancy Campbell Allen
Narrated by: Saskia Maarleveld
Series: The Steampunk Proper Romances, Book 1
Length: 10 hrs and 30 mins
This is an enjoyable romance with supernatural characters and mystery.
Source: May 17, 2021 free from Audible Plus Catalog.
Publisher's Summary
Like the classic Beauty and the Beast, this steampunk romance features an unlikely love story.
The Lord of Blackwell Manor, Miles, is plagued by a family curse that changes him into a shape-shifting wolf every month during the full moon.
Lucy, a smart, attractive, and well-respected botanist, travels to Blackwell Manor to take care of her sick cousin, Kate, who is married to Miles' younger brother. For Lucy, the trip is a welcome respite from her work and recent discovery of a breakthrough serum that could eliminate the scourge of vampires from London. But Lucy finds more than she bargained for when she arrives at the Manor.
Miles, who is brash and inhospitable, does not take kindly to visitors. He is still unsettled by the mysterious death of his newlywed wife. And then there's Marie, Miles' sister, who was attacked and murdered just weeks earlier. Miles is horrified to think that he might be to blame for the deaths. And who is the ghost that haunt the halls?
Lucy is convinced that the death of Miles's wife and sister - as well as her cousin's mysterious illness - are tied together, but how? Lady Charlesworth has her eye on inheriting Blackwell Manor for her family. Could her daughter, Candice, or her son, Arthur, have had a hand in the mysterious deaths? The clues make a vampire suspect highly likely. During her investigation, Lucy finds herself caring deeply for Miles, but he fights to keep his distance in order to protect Lucy from his family's secret. And, yet, he feels attracted to the woman who is able to look past the fearsome-looking scar that has marred his handsome face. With no other option, Miles and Lucy must work together if they are to find the answer to the mysteries at the manor.
But that's not all Lucy wants to solve. There's a deeper mystery behind Miles. Can she solve that too? Ultimately, she must decide if she can love the man - beast and all.
Includes bonus novella, Marie's Story.
©2016 Nancy Campbell Allen (P)2016 Blackstone Audio, Inc.


Currently Reading:
1. Audio Smartphone (ATBR)
It Can't Happen Here
by Sinclair Lewis
I thought this might be relevant to current events.
Also, it is my Vintage Sci Fi read for the year.
Source: 7/10/19 Chirp Purchase $3.99.
Publisher Description
First published in 1935, when Americans were still largely oblivious to the rise of Hitler in Europe, this prescient novel tells a cautionary tale about the fragility of democracy and offers an alarming, eerily timeless look at how fascism could take hold in America.
Doremus Jessup, a newspaper editor, is dismayed to find that many of the people he knows support presidential candidate Berzelius Windrip. The suspiciously fascist Windrip is offering to save the nation from sex, crime, welfare cheats, and a liberal press. But after Windrip wins the election, dissent soon becomes dangerous for Jessup. Windrip forcibly gains control of Congress and the Supreme Court and, with the aid of his personal paramilitary storm troopers, turns the United States into a totalitarian state.
2. Audible Smartphone (ATBR)
You Can Thank Me Later, A Novella
By: Kelly Harms
Narrated by: Lauren Fortgang
Length: 3 hrs and 5 mins
Release date: 10-31-19
I've been trying to pick longer books but this one covers a) Thanks, b) a "Y" title, and c) several years on the TBR.
Source: 11/25/19 Free Audible Originals.
About This Audible Original
A short and sweet audio novella that'll leave listeners wanting second helpings, You Can Thank Me Later follows an unforgettable family over the course of three Thanksgivings.
When the Dickenson clan sits down for Thanksgiving dinner in 2016, it is the last holiday when their tight-knit family will ever be the same. Oldest brother Pete and his wife are expecting their first child. Youngest sibling Sophie is too busy running her restaurant, The Little Plum, to bother with any kind of social life. And middle child Charlie's happy, uncomplicated life as a Midwestern science professor is upended when his wife Annette is diagnosed with a terminal illness. Knowing this will be her last Thanksgiving, Annette asks Sophie to look after Charlie after she's gone. Which would be a lot easier if Charlie didn't show up with an insufferable new girlfriend at the next holiday meal.
From the best-selling author of The Overdue Life of Amy Byler, this heartwarming novella embraces the spirit and gratitude of the holiday, and shows how a family's love can endure anything.
©2019 Kelly Harms (P)2019 Audible Originals, LLC
November 20, 2022 - I am continuing up to date and love that I learn new things each time I read/listen to the scriptures. I get excited watching the devotion videos. The Bible Reading Plan is:
BibleProject | One Story that Leads to Jesus
. It really soothes me to read/listen to the pieces each day.
No new study this past week.
I read three audio titles and reviewed two. Now I have 5 books (plus 7 children's books). I keep working on these. :-)

NETGALLEY STATUS--
Back to the three old ebook titles. I will probably end up letting A Place Called Armageddon go as DNF.
I have one author review in my queue that I need to start reading on my computer.
(Plus a few that I received from Facebook links and newsletter sign-ups, not specific review requests.)
Still many titles through InstaFreebie and many new author requests I haven't replied to.
Welcome to Mailbox Monday.
Mailbox Monday is a gathering place for readers to share the books that came into their house last week and explore great book blogs. This Meme started with Marcia at A Girl and Her Books (fka The Printed Page) and after a tour of hosts has returned to its
permanent home
at
Mailbox Monday
. Thanks to the ladies sharing hosting duties: Serena of
Savvy Verse & Wit
, me and new to the team, Velvet at
vvb32reads
.
Warning: Mailbox Monday can lead to envy, toppling TBR piles and humongous wish lists.

No new review titles this week.
I selected audios for my two October Audible Credits.
I purchased four audios at Chirp for under $7.
No free Kindle titles again this week.
Are your mailbox and TBR piles blooming?

NONE
Won

NONE
Purchased

11/16/22 Two October Audible Credits (author series I want to continue):
Hell's March
Artillerymen, Book 2
By: Taylor Anderson
Narrated by: P.J. Ochlan
Length: 22 hrs and 4 mins
Release date: 09-27-22
Armageddon
Expeditionary Force, Book 8
By: Craig Alanson
Narrated by: R.C. Bray
Length: 17 hrs and 51 mins
Release date: 11-05-19

11/19/22 Purchased 4 audios at Chirp for under $7.00.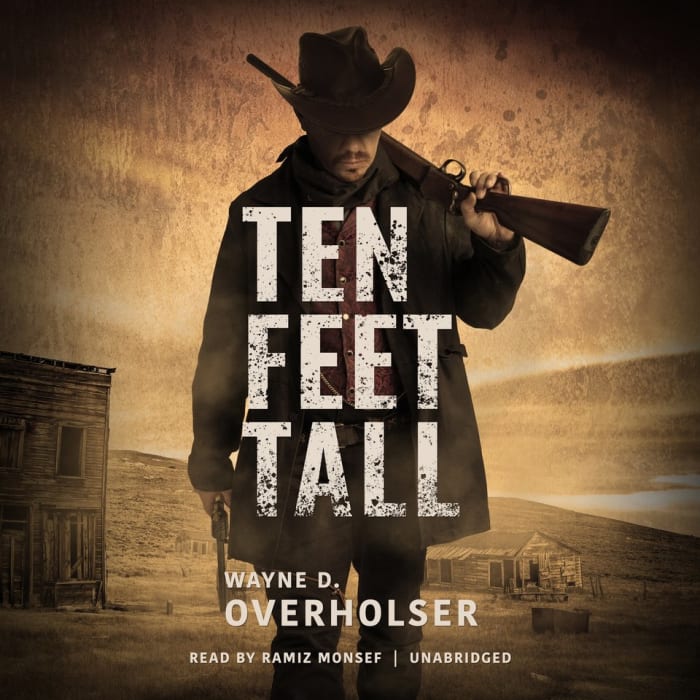 Ten Feet Tall
Written by Wayne D. Overholser
Narrated by Ramiz Monsef
Run Time 6h 22min
$16.95
$1.99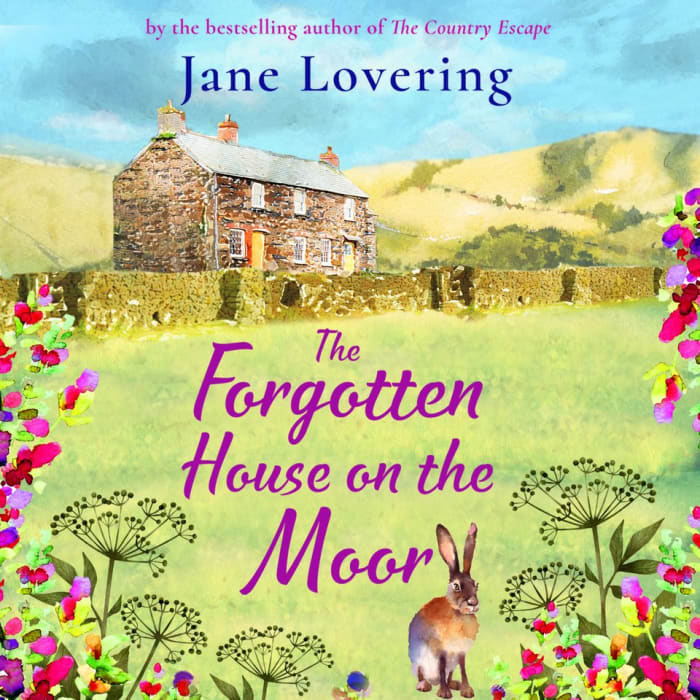 The Forgotten House on the Moor

Written by Jane Lovering
Narrated by Rose Robinson
Run Time 8h 8min
$20.99
$1.99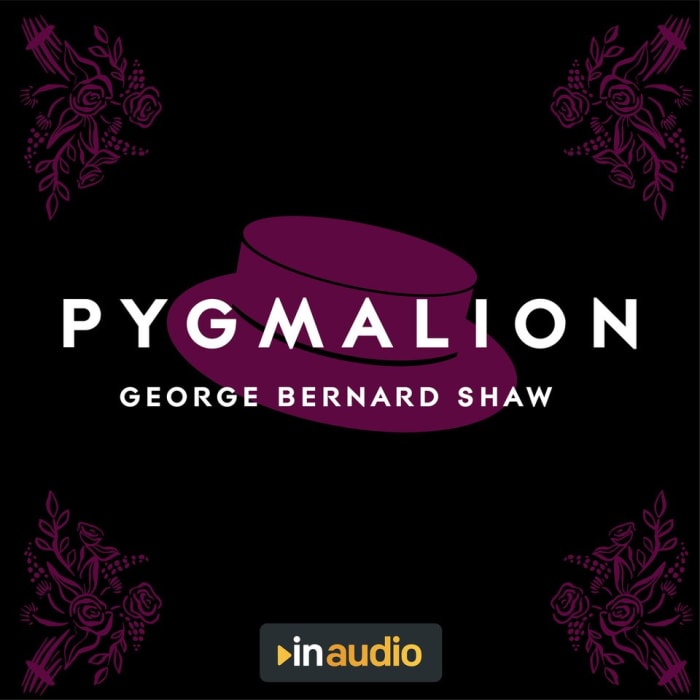 Pygmalion
Written by George Bernard Shaw
Narrated by Harriet Seed
Run Time 3h 19min
$9.99
$1.99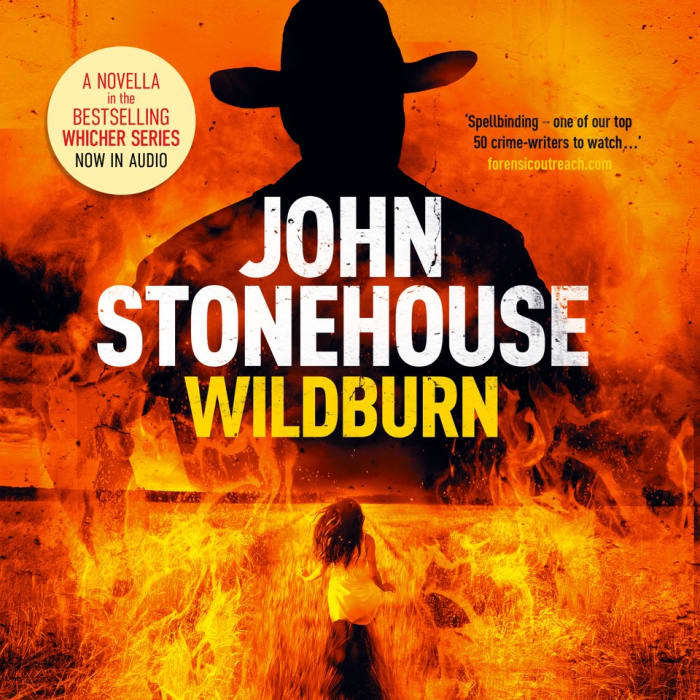 Wildburn
Written by John Stonehouse
Narrated by J. Rodney Turner
Run Time 3h 8min
$6.99
$0.99
NONE
No new title added to Kindle library. Free titles often found at Bookbub, Bookfun, Book Adrenaline, Ereader News Today, Inspired Reads, Pixel of Ink or Kindle ebooks.