I am linking with Sunday Post at
Caffeinated Book Reviewer.
What Are You Reading? is where we gather to share what we have read this past week and what we plan to read this week. It is a great way to network with other bloggers, see some wonderful blogs, and put new titles on your reading list.
MERRY CHRISTMAS!

We are getting the house ready for family visit. (Our cleaning lady is a true blessing!) Hubby and I are struggling to feel totally healthy. I've been listening to Christian Christmas music for an hour or two today and that has helped my soul.

♪'It's beginning to look a lot like Christmas'♫.

I did not make any holiday parties this week except our office.

Our temps will be cooler this week at 40 to 76 (Christmas day). We will have one cold night at 35.


It feels like I am not getting much reading done even though I enjoyed my listening. I did finish two audiobooks. I posted one review and my usual memes.
I only visited 15 blogs last week.
Shout Out this week to BEWARE THE READER
. Sophie says "I fell in love with books when I was a very young child. My father was always reading in his free time. I was Daddy's Girl determined to be all grown up."
Audible offerings for free children's titles ended June 30.
Audiobooks.com is still sharing some free listens for children.
These were last week's posts:
Finished Reading:

1. Audible/Smartphone (A2021)
The Brass Queen
By: Elizabeth Chatsworth
Narrated by: Michelle Babb
Length: 13 hrs and 38 mins
I did enjoy this fun, steampunk romance.
Source: 11/28/21 Audible Code from narrator.
Click on book title for full description.
2. Audible/Smartphone (A2021)
Every Day in December
By: Kitty Wilson
Narrated by: Katy Sobey, Joe Jameson
Length: 9 hrs and 14 mins
This has a bit of drama but it is a very nice romance for two injured souls.
Source: 11/30/2021 Audible Book Sale $5.00
Click on book title for full description.
Currently Reading:

1. Audio/Smartphone (ATBR)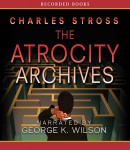 The Atrocity Archives
By Charles Stross
Narrated By: Gideon Emery
Publisher: Recorded Books
Duration: 11 h 1 min
I felt the need for some action.
I am liking this at about 3 hours in.
Source: 3/28/2020 Audiobooks.com Two For One Credit
Summary:
A Hugo Award winner and best-selling author, Charles Stross combines the best elements of science fiction and fantasy. In The Atrocity Archives, a lowly computer geek working for a secret British intelligence agency gets promoted to field service after accidentally saving lives in a disaster. Now he's faced with saving the universe using only his smarts and a disembodied hand that renders him invisible. Stross' award-winning novella, The Concrete Jungle, is also included.
With only a two weeks left in the year, I hope to get in one more Christmas book and not sure what else.
I am trying to decide on my First Book of the Year which is bouncing from spiritual to political choices. I think the spiritual will win out.
Whenever: ebook/Kindle App on Phone (ebTBR)

A Place Called Armageddon: Constantinople 1453
by C.C. Humphreys
Not much progress again this week. I am likely to set aside kindle reading until I can make it easier on phone or tablet. We'll see.
Source: 2012 NetGalley.
Click on book title for full description.
December 19, 2021 - I continue on track. We have been going through the minor prophets and hit Micah which has my favorite verse: Micah 6:8. I continue to love seeing new things each time I read the Bible. I am reading/listening to the NLT Tyndale version of the Bible on You Version App so Hubby and I are reading the same passages each day.
No more studies planned for 2021.
I completed two books for reviews to post this week.
My NetGalley shelf now has two old ebooks titles and one new audio.
I still have two author titles remaining in queue. Looks like they will go into 2022.
(Plus a few that I received from facebook links and newsletter sign-ups, not specific review requests.)
Still many titles through InstaFreebie and many new author requests I haven't replied to.
Welcome to Mailbox Monday.
Mailbox Monday is a gathering place for readers to share the books that came into their house last week and explore great book blogs. This Meme started with Marcia at A Girl and Her Books (fka The Printed Page) and after a tour of hosts has returned to its
permanent home
at
Mailbox Monday
. Thanks to the ladies sharing hosting duties: Serena of
Savvy Verse & Wit
, me and new to the team, Velvet at
vvb32reads
.
Warning: Mailbox Monday can lead to envy, toppling TBR piles and humongous wish lists.

No new review books.
I purchased 4 Chirp audiobooks.

I picked my two November Audible credit titles and added a whisper sync for $1.99.
I only got one Kindle book so I can buy the Audible soon.

Are your mailbox and TBR piles blooming? NONE



Won


NONE



Purchased


12/18/2021 A Whisper Sync choice for $1.99 and Two November Audible Credits.
I choose two new to me authors and all three new to me series.
Find Me
Inland Empire, Book 1
By: Anne Frasier
Narrated by: Erin Bennett
Length: 9 hrs and 16 mins
Release date: 07-01-20 $1.99
At Love's Command
By: Karen Witemeyer
Narrated by: Amy Rubinate
Length: 10 hrs and 5 mins
Release date: 06-09-20
2050: Psycho Island, Book 1
By: Phil M. Williams
Narrated by: Tristan Wright, Sarah Grace Wright, GraceWright Productions
Length: 11 hrs and 40 mins
Release date: 04-03-20

12/16/2021 Four titles at Chirp for $8.96.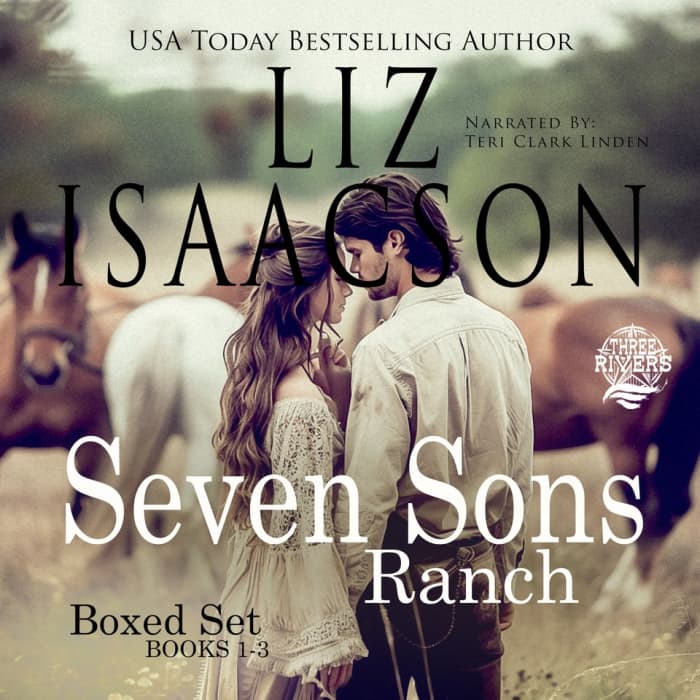 Seven Sons Ranch Boxed Set
by Liz Isaacson
Read by Teri Clark Linden
Run Time 23h 5min
$19.99
$2.99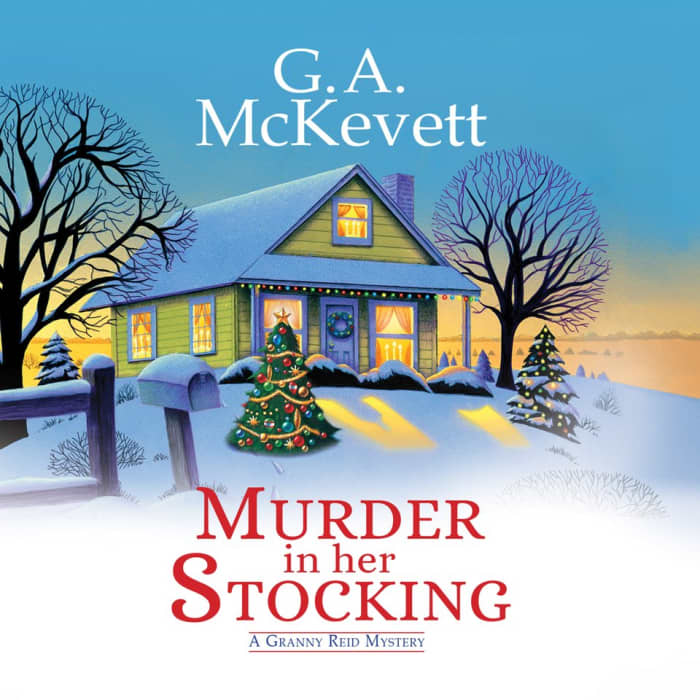 Murder in Her Stocking
by G. A. McKevett
Read by Mil Nicholson
Run Time 9h 36min
$24.99
$2.99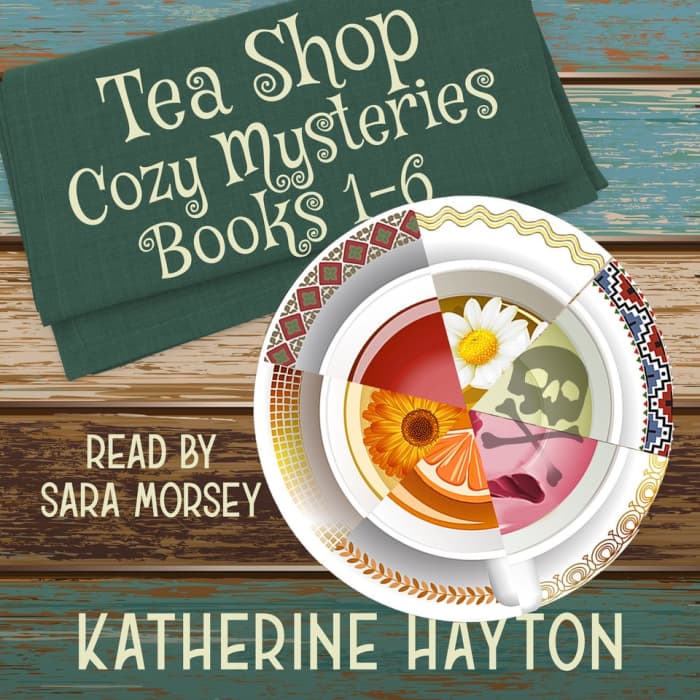 Tea Shop Cozy Mysteries - Books 1-6
by Katherine Hayton
Read by Sara Morsey
Run Time 17h 45min
$24.95
$0.99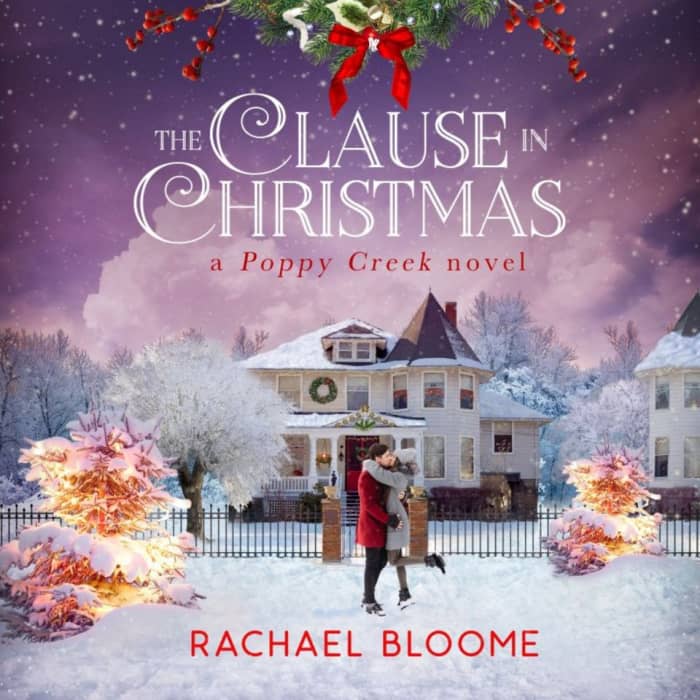 The Clause in Christmas
by Rachael Bloome
Read by E.L. Beckett
Run Time 8h 15min
$14.99
$1.99
Free

Black Autumn: Surviving the Crash (The Black Autumn Series Book 1)
Jeff Kirkham, Jason Ross
I plan to get this series in audio so I was glad to get book 1 for free.
Other Free titles often found at Bookbub, Bookfun, Ereader News Today, Inspired Reads, Pixel of Ink or Kindle ebooks.