I am linking with Sunday Post at
Caffeinated Book Reviewer.
It's Monday! What Are You Reading? now at
The Book Date (at Wordpress)
What Are You Reading? is where we gather to share what we have read this past week and what we plan to read this week. It is a great way to network with other bloggers, see some wonderful blogs, and put new titles on your reading list.
We did have a good time at Disney last weekend but returned home to other problems. One staff member was not well all week and lost her taste on Saturday during our trip. She tested positive for Covid on Monday morning. Another staff tested positive that afternoon. My assistant tested negative on three quick tests but positive on the two day test. As for me -- I was fully vaccinated in January and February but I tested positive Tuesday morning. My symptoms have been mild - similar to a mild to medium cold. The three staff are all under 25 and had more symptoms but nothing threatening.

I worked through the week, quarantining in the office. My doctor ordered the therapeutics for me but by the time the hospital called to set up the infusion I was finishing up papers for the sixth closing this week and couldn't leave the office. Heather came in for two half days. She tested negative but was supposed to quarantine due to her respiratory issues. She's been on antibiotics and seems to be doing much better.

My hubby tested negative twice but has had cold like symptoms too. His breathing has been rough all week and he sees the doctor every three days to check his condition.

Here are my spring nails.

My staff have the trip pictures so I hope to be able to share some next week.

The weather is starting to get hot now with highs in the 90s all this coming week.
Listening was good. I finished four audio books. I posted three reviews and my usual memes.
I visited 16 blogs last week.
Shout Out
this week to
Pages by Cyndi
. Her Goodreads page states: "Cynthia is a fiction book addict. I am also a running, biking and yoga enthusiast."
Don't forget- Audible is offering free children's titles during these days at home.
Audiobooks.com is also offering free listens for children.
These were last week's posts:
Finished Reading:
1. Audible/Smartphone (ATBR)
The Traveler Series
A Post-Apocalyptic/Dystopian Adventure: Books 1-3
By: Tom Abrahams
Narrated by: Kevin Pierce
Length: 21 hrs and 56 mins
Release date: 03-06-19
I liked this series that focuses on one man's survival and battles with the enemy.
Source: November 2019 Audible purchase $7.49.
Click on book title for full description.
2. Audible/Smartphone (A2021)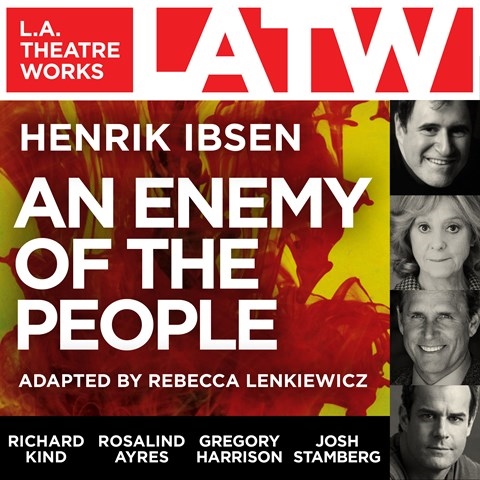 An Enemy of the People
by Henrik Ibsen
Adapted by Rebecca Lenkiewicz, performed by Richard Kind, Rosalind Ayres, Gregory Harrison, Josh Stamberg, and a full cast
(L.A. Theatre Works)
I was impressed by this story.
Source: SYNC June 2019.
L.A. Theatre Works' "radio theater" production of Ibsen's classic play about environmental contamination, science, dissent, and hypocrisy offers a well-rounded audio theater experience. Very little in Ibsen's original work requires theatrical action, and, when it does, the LATW cast--including Richard Kind, Rosalind Ayres, Gregory Harrison, and Josh Stamberg--and the production team do an excellent job of conveying it through sound. Like most dramatic works, the two-hour play is best enjoyed in one or two sittings. Ibsen's themes remain relevant, almost prescient, nearly a century and a half after he wrote this play. F.C. © AudioFile 2014, Portland, Maine [Published: AUGUST 2014]
3. Audio/Smartphone (ATBR)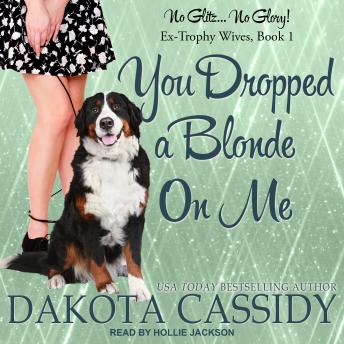 You Dropped a Blonde On Me
Written By: Dakota Cassidy
Narrated By: Hollie Jackson
Publisher: Tantor Media
Date: June 2020
Duration: 11 hours 53 minutes
I wanted to pick something that wasn't historical and wasn't post-apocalyptic. This fit the bill and is a fun listen.
Source: 8/2020 Two for One Credit Deal at Audiobooks.com
Publisher's Summary
She was the perfect party-planning, haute-to-the max trophy wife. Now Maxine Cambridge is broke, unemployable, and living with her mother and teenage son in a retirement village, with her self-esteem kicked to the curb.
Until her geeky former classmate Campbell Barker returns, all grown-up and off-the-scale smokin' hot. Campbell refuses to believe Max isn't that smart, funny girl he's crushed on since high school. The more Max tries to show him he's wrong, the more she rediscovers her long-retired mojo. Now, she's ready to throw down some payback on her ex-life and fight for what she deserves....
Contains mature themes.
©2020 Dakota Cassidy (P)2020 Tantor
4. Audible/Smartphone (ATBR)
Spring Clean
By: Dina Gregory
Narrated by: Nneka Okoye
Length: 4 mins
This is very short but a "Spring" title if I don't get to the other one I have in mind.
Found at Audible Plus Catalog - seen at Inside of a Dog.
Publisher's Summary
What is it like to be spring cleaned? Find out in this tragicomic tale about a self-absorbed Hair Spider, an anxious Fluff Ball, and a friendly Dust Bunny. The perilous journey of these three friends is sure to suck you in.
©2020 Audible Ltd (P)2020 Audible Ltd
Currently Reading:
1. NetGalley; Adobe Digital (NG2021)
The Madman's Library
The Strangest Books, Manuscripts and Other Literary Curiosities from History
by Edward Brooke-Hitching
I'm finally into this and it is fascinating!
Received 4/4/2021 from NetGalley Read Now.
Click on book title for full description.
2. Audio/Smartphone (ATBR)
Jesus > Religion
by Jefferson Bethke
Run Time 4h 12min
Release Date: October 13, 2013
I am really appreciating this.
Source: 05/30/2020 Chirp $3.99.
Publisher Description
Abandon dead, dry, rule-keeping and embrace the promise of being truly known and deeply loved.
Jefferson Bethke burst into the cultural conversation in 2012 with a passionate, provocative poem titled "Why I Hate Religion, But Love Jesus." The four-minute video of Bethke's spoken-word performance literally became an overnight sensation, with seven million YouTube views in its first forty-eight hours (and 24+ million within a year). The message hit like a blizzard on social-media sites and in forwarded e-mails, triggering an avalanche.
In Jesus > Religion, Bethke unpacks the stark contrasts that he drew in the poem-contrasts between teeth gritting and grace, law and love, performance and peace, despair and hope. With refreshing candor, he delves into the motivation behind his message, beginning with the unvarnished tale of his own plunge from the pinnacle of a works-based, fake-smile existence that sapped his strength and led him down a path of destructive behavior.
Bethke is quick to acknowledge that he's not a pastor or theologian, but simply a regular, twenty-something, soul-starved searcher who cried out for a life greater than the one for which he had settled. Along his journey, Bethke discovered the real Jesus, who beckoned him beyond the props of false religion.
3. Audible/Smartphone (ATBR)
A History of the Future: A World Made by Hand Novel, Book 3
By: James Howard Kunstler
Narrated by: Jim Meskimen
I'm continuing this series to get to book four
which is a "Spring" title.
Source: 12/21/2020 Audible Plus Catalog.
Publisher's Summary
A History of the Future is the third thrilling novel in Kunstler's World Made by Hand series, an exploration of family and morality as played out in the small town of Union Grove.
Following the catastrophes of the 21st century - the pandemics, the environmental disaster, the end of oil, the ensuing chaos - people are doing whatever they can to get by and pursuing a simpler and sometimes happier existence. In little Union Grove in upstate New York, the townspeople are preparing for Christmas. Without the consumerist shopping frenzy that dogged the holidays of the previous age, the season has become a time to focus on family and loved ones. It is a stormy Christmas Eve when Robert Earle's son Daniel arrives back from his two years of sojourning throughout what is left of the United States. He collapses from exhaustion and illness, but as he recovers, he tells the story of the break-up of the nation into three uneasy independent regions and his journey into the dark heart of the new Foxfire Republic centered in Tennessee and led by the female evangelical despot Loving Morrow. In the background, Union Grove has been shocked by the Christmas Eve double murder by a young mother of her husband and infant son. Town magistrate Stephen Bullock is in a hanging mood.
A History of the Future is attention-grabbing and provocative but also lyrical, tender, and comic - a vision of a future of America that is becoming more and more convincing, and perhaps even desirable, with each passing day.
©2014 James Kunstler (P)2014 Blackstone Audio
May 23, 2021 - I missed a day and lost my strike but that is okay. I am on track. I love seeing new things each time I read the Bible. I am glad to still be current with morning reading. (I got one day behind but and caught up again.)
I am reading/listening to the NLT Tyndale version of the Bible on You Version App so Hubby and I are reading the same passages each day.
No new study again this week.
I completed four books to review this week.
NetGalley shelf is still at 6.
Four author titles remain in queue. I'll be working on these next.
(Plus a few that I received from facebook links and newsletter sign-ups, not specific review requests.)
Still many titles through InstaFreebie and many new author requests I haven't replied to.
Welcome to Mailbox Monday.
Mailbox Monday is a gathering place for readers to share the books that came into their house last week and explore great book blogs. This Meme started with Marcia at A Girl and Her Books (fka The Printed Page) and after a tour of hosts has returned to its permanent home at Mailbox Monday. Thanks to the ladies sharing hosting duties: Serena of Savvy Verse & Wit and (yours truly). Warning: Mailbox Monday can lead to envy, toppling TBR piles and humongous wish lists.

As for MM, we're looking for someone to volunteer to take over some MM duties.. We're unsure what is going on with Leslie, but we have not heard from her since November 2020. We need someone who is familiar with Mr. Linky and the WordPress platform. Sunday evenings are when we post MM for overseas participants and BTCOE posts go up on Friday afternoons. If you have interest please email: savvyverseandwit [at] gmail [dot] com.
No new author book this week.
Oh boy - I added a lot of audios this week! 13 total!
I purchased three Audible titles and added five free titles from the Plus Catalog.
I selected my May VIP title at Audiobooks.com.
Finally, I purchased four titles at Chirp.
I added 14 free Kindle titles this week.
(Note these are in my Amazon library, NOT on my Kindle until I download and transfer them.)
Are your mailbox and TBR piles blooming?


NONE
NONE
Purchased

May 18, 2021 Audible Daily Deal $2.95:
Wrong Alibi
An Alaskan Mystery
By: Christina Dodd
Narrated by: Vanessa Johansson
Length: 9 hrs
Release date: 12-29-20
I enjoy this author - both her historical romance and romantic suspense.
May 18 Purchase at $2.99 with Whispersync:
The Case for a Creator
By: Lee Strobel
Narrated by: Lee Strobel
Length: 10 hrs and 59 mins
Release date: 10-05-04
This is a book I have wanted for a while. Now I can listen to it.
May 18 Purchase at $1.99 with Whispersync:
Dragonvein, Book One
By: Brian D. Anderson
Narrated by: Derek Perkins
Length: 11 hrs and 12 mins
Release date: 07-14-15
Sometimes I want to read about dragons.
5/23/2021 Four books at Chirp for $13.96
I remember this as a favorite historical romance so I couldn't resist at this price.
The Rake
Written by Mary Jo Putney
Read by Mark Meadows
Run Time 13h 55min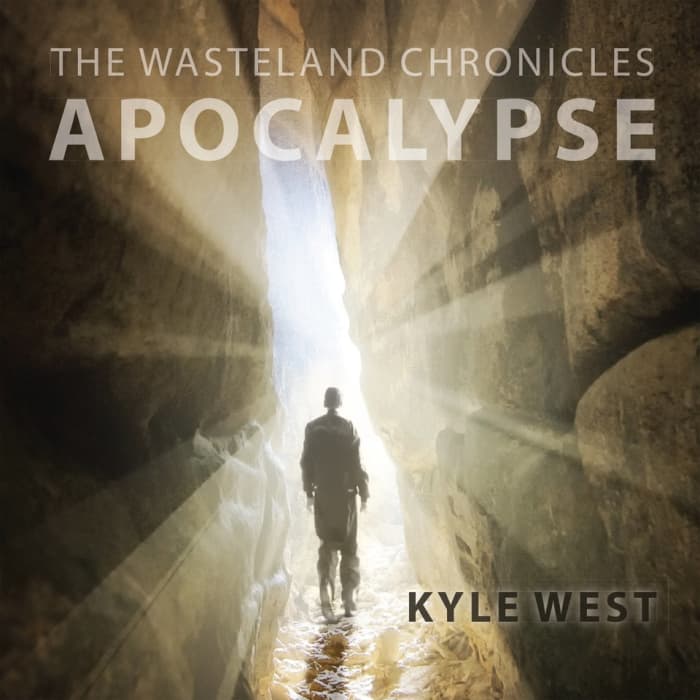 I picked out book one, then two and three were on sale also.
Apocalypse
Written by Kyle West
Read by Graham Halstead
Run Time 7h 32min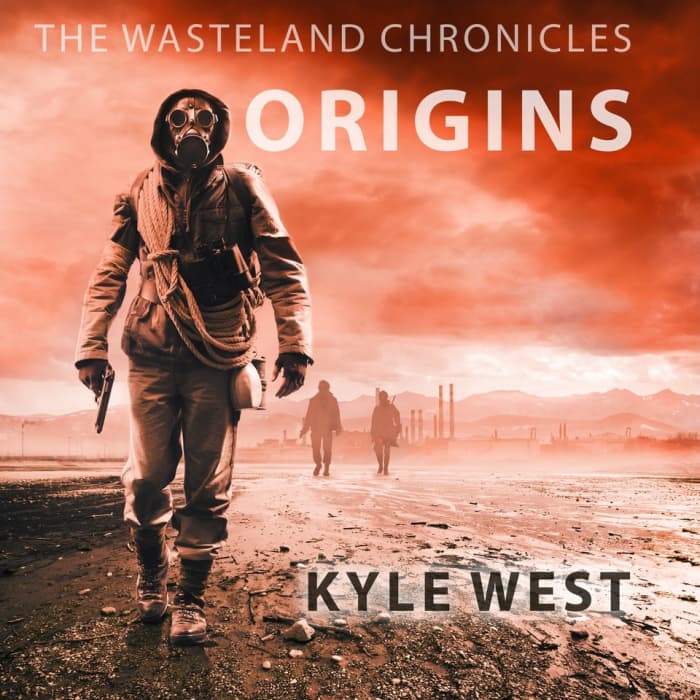 Origins
Written by Kyle West
Read by Graham Halstead
Run Time 5h 17min
Evolution
Written by Kyle West
Read by Graham Halstead
Run Time 5h 35min
May 17, 2021 VIP at Audiobooks.com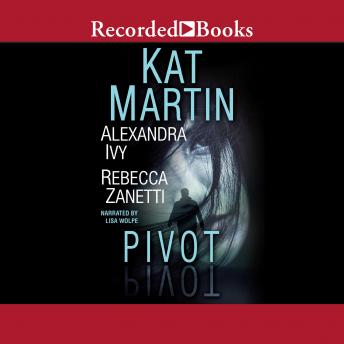 Pivot
Written By: Rebecca Zanetti, Kat Martin, Alexandra Ivy
Narrated By: Lisa Wolpe
Duration: 9 h 23 min
May 17, 2021 Three free from Audible Catalog:
Beauty and the Clockwork Beast: The Steampunk Proper Romances, Book 1
By: Nancy Campbell Allen
Narrated by: Saskia Maarleveld
Series: The Steampunk Proper Romances, Book 1

Length: 10 hrs and 30 mins
Locally Laid: How We Built a Plucky, Industry-Changing Egg Farm - from Scratch
By: Lucie B. Amundsen
Narrated by: Kate Reading
Length: 8 hrs and 27 mins
The War on History
The Conspiracy to Rewrite America's Past
By: Jarrett Stepman
Narrated by: Chris Abell
Length: 7 hrs and 24 mins
5/20/21 Two more from Audible Plus Catalog - I was glad to see I can continue this series:
Fail State: An Audible Original: End of Days, Book 2
By: John Birmingham
Narrated by: Rupert Degas
Series: End of Days, Book 2
American Kill Switch: An Audible Original: End of Days, Book 3
By: John Birmingham
Narrated by: Rupert Degas
Series: End of Days, Book 3
I added 14 free Kindle titles this week - one led to another and so on.
Free titles often found at
Bookbub
,
Bookfun
,
Ereader News Today
,
Inspired Reads
,
Pixel of Ink
or
Kindle ebooks
.