This is a quick, light, character focused mystery.
One Hit Wonder
by Kristi Rose
Narrated by Jennifer Stoneking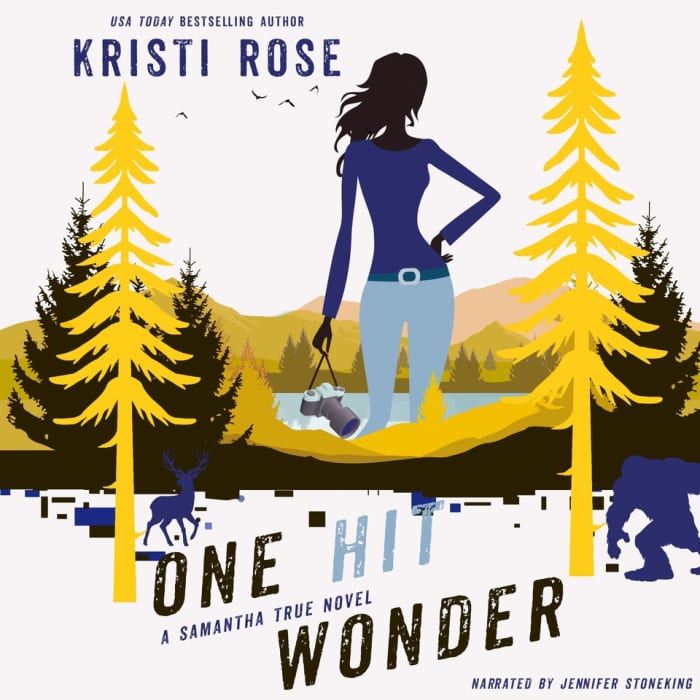 Length: 2 hrs and 55 mins
Release date: 12-13-19
Publisher: Vintage Housewife Books
Genre: Mystery, Women's Detective
My Rating: 4.0 of 5.0 Overall; Story 4.0; Narration 4.25.

Publisher Description
Do your job or move along already. Trouble is, I'm in too deep to do either one.
A year into Samantha True's forensic photography classes she knows three things:
1. Crime scenes are messy.
2. Especially when you throw up on them.
3. She may not be cut out for this.
When the police drag her to an investigation, she's just as baffled by the scene. With clues like superhero masks, disco balls, and Bigfoot, are they ever going to find who did it?
As she digs deeper into the photographic evidence, she realizes her small town is full of secrets. And she might be happier staying in the dark.
A laugh-out-loud mystery that will keep you guessing and quickly turning the pages. One Hit Wonder offers the just right reader escape, but fair warning, this book leaves readers wanting more.



Review:
Samantha is trying to find a career for her future. Her current focus is on forensic photography and she finally has the opportunity to exercise her intern skills with a real crime scene … actually two crime scenes. Unfortunately, she had to face the scene while fighting through the flu and word boxing with one of the handsome detectives who always seems to dismiss her efforts. Throwing up on the scene doesn't win her any respect. But she pushes on to the second scene, trying to pick up the important details the photographer has to preserve for the police.
Sam takes the work seriously and ponders the facts she has seen. She realizes that she has recognized details she needs to bring to the attention of the police, especially before someone realizes she has info that would make her a target.
This is a quick, easy listen. I totally enjoyed the banter and the forensic details. There is just a hint of a possible future romance which is nice. I would be willing to read more in the series and I recommend this to mystery fans who enjoy a quick read.
Audio Notes:
Jennifer Stoneking does a nice job with the narration. She provides distinct voices for the various characters and she portrays good emotion. I enjoyed the listening experience and would like to hear more by this new-to-me narrator.
Source: October 2020 Purchase at Chirp $.99. This qualifies for 2021TBR and 2021Audiobook goals.