I am linking with Sunday Post at
Caffeinated Book Reviewer.
What Are You Reading? is where we gather to share what we have read this past week and what we plan to read this week. It is a great way to network with other bloggers, see some wonderful blogs, and put new titles on your reading list.
Last week work was a little different as I spent the time preparing for trial on Thursday. I felt the trial day went well but we didn't finish and need to set another date to go back.

Friday I spent in the emergency waiting room as they took hubby in for Covid treatment. He went to see the doctor for chills and a raw throat, suspecting his annual sinus infection. The NP at our doctor's office was concerned when his blood pressure and oxygen levels were too low. We thought he was going to the hospital to get the infusion right then. Instead, he was put into a separate room and I sat around the emergency waiting room for six hours before a doctor admitted him and told him that the treatment is given over five days. I felt cold symptoms yesterday (runny nose, little sore throat, little headache), but a home test showed negative for Covid. I am feeling fine today with just some nose blowing due to the cold. Still, I will quarantine for five days so I am out of office through Tuesday.

Progress on the building repairs! We were all happy to see scaffolding at the building as they begin work on the front, fixing brick along the top level and preping for roof repairs.



I don't know about these days with 40 degree spread in the temperatures like 79 down to 39. We have had rain that makes it chilling (for us). Last evening/night we had high wind warnings. I heard our awning jumping in the middle of the night.


My reading was better this week, especially with five hours to read the ebook on Friday. I finished the kindle ebook and two audiobooks. I posted two reviews (one today as internet was out Saturday evening) with my usual memes.
I visited 18 blogs last week.
Shout Out this week to LISA EVERYDAY READS
. Lisa says she is a "Wife, Mom and part time Libran at our local library..." Her blog "features romance books with and without Spice of all kinds. As well as link ups, meme and book tours."
Audible offerings for free children's titles ended June 30.
Audiobooks.com is still sharing some free listens for children.
These were last week's posts:
Finished Reading:
1. Audio/Smartphone (A2021)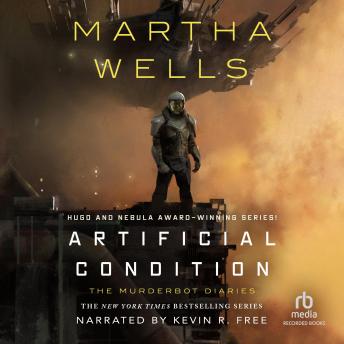 Artificial Condition
By Martha Wells
Narrated By: Kevin R. Free
Duration: 3 h 21 min
I was a little disappointed by this second book.
Source: 8/28/2021 Two for One Credit at Audiobooks.com.
Click on book title for full description; review linked above.
2. ebook/Kindle App on Phone (ebTBR)

The After Days Trilogy
(After Days Trilogy #1-3)
by Scott Medbury
Book three in this series moved the story forward and brings the community to a point of evacuation.
Source: Free Kindle 2017.
Click on book title for full description; review linked above.
3. Audio/Smartphone NetGalley App (NG2021)
The Chase
by Candice Fox
This is a solid crime thriller.
Received 11/17/2021 Audiobook through NetGalley.
Click on book title for full description; review linked above.
Currently Reading:

1. ebook/Kindle App on phone (ebTBR)
Bad Wolf (Bad Wolf Chronicles Book 1)
by Tim McGregor
I looked for a "B" kindle title and liked this cover.
I also like the idea of cops v werewolf.
Source: Kindle Free May 12, 2012.
Detective Lara Mendes's hard work pays off when she finally gets to join the homicide detail. There's only one catch; she has to partner up with a cop no one wants to work with.
John Gallagher is a veteran homicide detective who wants nothing more than to work alone. When the Lieutenant partners him with Lara Mendes, his first reaction is to ditch her but a call comes in about a body on the river bank and the rotation says they're up.
What they find are human remains, mutilated and partially devoured. Their investigation reveals a killer stalking the city with a pack of vicious, feral dogs.
And the suspect believes he is a werewolf.
But this is Portland, where crazy bastards outnumber normal ones ten to one. Except there's another catch. The crazy werewolf guy? He isn't crazy...
2. Audio/Smartphone (A2021)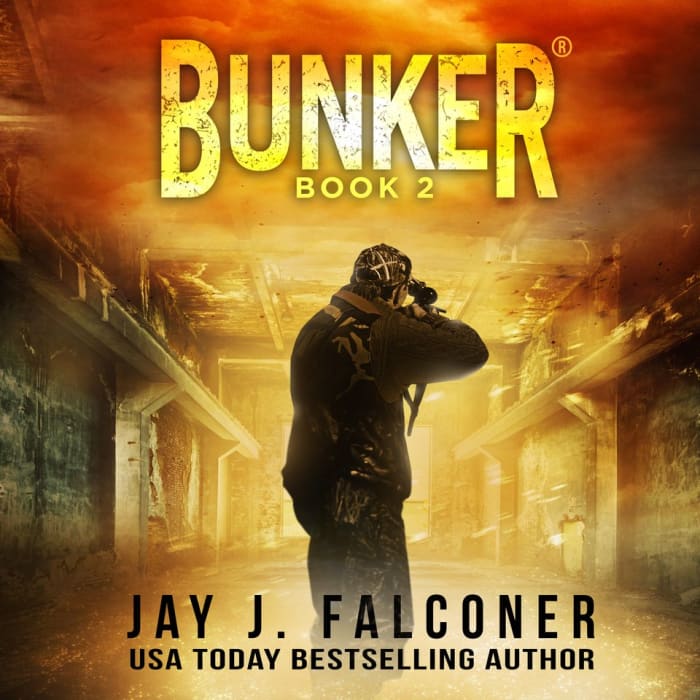 Bunker (Book 2) Dogs of War
Written by Jay J. Falconer
Read by Gary Tiedemann
Run Time 4h 40min
I decided on a shorter "B" audio in a series. Plus I wanted Post-Apocalyptic/dystopian.
Source: 10/2/2021 Chirp Purchase $1.99.
Those Who Resist, Triumph. Those Who Kneel, Serve.
When a covert communication is intercepted, Jack Bunker and the town leaders of Clearwater swing into action to uncover the secret behind its deadly intent.
However, before their defenses can be fortified and the threat neutralized, a ruthless faction gains a foothold, turning to kidnapping and torture for control.
As the body count rises, Bunker is forced to summon a part of himself he loathes in order to save everyone he cares about.
But rescuing his friends won't be easy, not when the insurgents focus their attention on him and his mysterious past.
3. Audible/Smartphone (A2021)
The Black Wolves of Boston
By: Wen Spencer
Narrated by: Ian Alan Carlsen, Corey Gagne, J. Paul Guimont, Jennywren Walker
Series: The Black Wolves of Boston, Book 1
Length: 18 hrs and 15 mins
This sounds like a good fantasy with a vampire, wolf and hunter working together.
New to me author, "B" title.
Source: July 2021 Audible Sale for $6.00.
Publisher's Summary
From the Romantic Times Sapphire award-winning author of the internationally best-selling Elfhome series.
Rebuild a life, save a city
Silas Decker had his world destroyed when he was attacked by vampires outside of New Amsterdam. He has rebuilt his life a dozen times in the last 300 years - each time less and less successfully. Now he lives alone, buried under a hoarding habit, struggling to find some reason to wake up with the setting of the sun.
Eloise is a Virtue, pledged to hunting evil. What she doesn't know is how to live alone in a city full of strangers who know nothing about monsters.
Seth is the 16-year old Prince of Boston, ward of the Wolf King. Now he is left in a city that desperately needs his protection with enemies gathering all around.
Joshua believes he is a normal, college-bound high school senior. His life is shattered when he wakes up in a field, covered with blood, and the prom committee scattered in pieces about him like broken dolls.
These four must now come together to unravel a plot by Wickers, witches who gain power from human sacrifices and have the power to turn any human into their puppet. Four people who lost everything struggle to save Boston by saving each other.
©2017 Wen Spencer (P)2017 Audible, Inc.
January 16, 2022 - I am really enjoying the videos in my new Bible Reading Plan:
BibleProject | One Story that Leads to Jesus
. I know it won't match my Hubby's reading but I wanted some different insights/devotions and I like the look of this project. I am looking forward to keeping up with my reading each day.
I may start smaller studies soon.
I completed three books for review this week.
My NetGalley shelf has
two
back to three old ebook titles. I will probably end up letting A Place Called Armageddon go as DNF.
I still have two author titles remaining in queue. They will (obviously) be read in 2022.
(Plus a few that I received from facebook links and newsletter sign-ups, not specific review requests.)
Still many titles through InstaFreebie and many new author requests I haven't replied to.
Welcome to Mailbox Monday.
Mailbox Monday is a gathering place for readers to share the books that came into their house last week and explore great book blogs. This Meme started with Marcia at A Girl and Her Books (fka The Printed Page) and after a tour of hosts has returned to its
permanent home
at
Mailbox Monday
. Thanks to the ladies sharing hosting duties: Serena of
Savvy Verse & Wit
, me and new to the team, Velvet at
vvb32reads
.
Warning: Mailbox Monday can lead to envy, toppling TBR piles and humongous wish lists.

No new review books.
I usually start the year NOT buying books except if I use my audio credits. So far so good.
I added two free Audible Plus titles.
I do have Audiobooks.com credits but they are good for 60 days. I'll be picking my free VIP book in the nest week or so.
I got one free Kindle book.