I am linking with Sunday Post at
Caffeinated Book Reviewer.
It's Monday! What Are You Reading? now at
The Book Date (at Wordpress)
What Are You Reading? is where we gather to share what we have read this past week and what we plan to read this week. It is a great way to network with other bloggers, see some wonderful blogs, and put new titles on your reading list.

I had a productive week but still have plenty to do.
Another down market week so I shifted some of my investments.



I brought dinner home several nights last week, but Hubby fed me nicely on Saturday:
bacon and eggs for breakfast and pork and sauerkraut for dinner!






I had two 'longer' books this week and slipped in a short one. I finished one audiobook and one NetGalley children's book; posted two reviews and my usual memes.
I visited 17 blogs last week.
Shout Out
this week to
MY HEAD IS FULL OF BOOKS
. Anne shares reviews, a bit of life and a bit of social comment.
Don't forget- Audible is offering free children's titles during these days at home.
Audiobooks.com is also offering free listens for children.
These were last week's posts:
Finished Reading:
1. Audible/Smartphone (ATBR)

Black Ops Expeditionary Force, Book 4
By: Craig Alanson
Narrated by: R. C. Bray
Length: 16 hrs and 44 mins
I enjoyed another episode in this fav series.
Source: 3/8/2020 Two For One Credit Sale at Audible.
2. ADE App on Computer (NG2020)
Chicken Talk Around the World
by Carole Lexa Schaefer
This is a lovely little book.
Source: NetGalley 2020.
Explore world languages and different cultures as we see--and hear--grandmothers' chickens in the United States, Mexico, Kenya, Japan, India, and France, in this delightful book that introduces children to cultural diversity.
Kid-friendly text full of onomatopoeia and simple international vocabulary makes Chicken Talk Around the World a great read-aloud. Bright, charming illustrations show multigenerational families and chickens in different environments, celebrating cultural diversity; as well as universal elements, such as the special relationships grandmothers have with their grandchildren no matter where they live in the world.
Currently Reading:
1. pdf/Computer (Author 2021)

Frosted (Regency Retold #2)
by M.C. Frank

I am reading this as pdf on my computer so it takes a bit longer. It is a very rich
romance.
Source: Received from author. Release date is February 20, 2021. My review will post before March 12.
Click on book title for full description.
2. Kindle App on/Smartphone (NG2020)
Forever Phoebe
by Chalon Linton
30% in and I am enjoying this sweet romance!
Source: NetGalley 2020.
At the dignified age of eighteen, Phoebe Jamison knows she should behave in a manner befitting her station, as her three loving elder brothers often tease. Unfortunately, the lively young woman has a personality every bit as fiery as her red hair, a fact brought to her attention in the criticism from the gentleman she has long pined for. But not every man is of the opinion that a woman should be decorous above all else. The newest resident of Somerset, Mr. Franklin Everly, is considered a most eligible bachelor, and he is immediately drawn to Phoebe's spirited nature as he becomes acquainted with the delightful Jamison siblings of Primly Park. Franklin embarks on a friendship with Phoebe that quickly deepens into a warm and thrilling connection. But even as he fights for Phoebe's attentions, a very real danger is revealed: girls in neighboring villages have gone missing, and the kidnapper is moving ever closer to Primly Park. Despite the guard of her fiercely protective brothers and Franklin, Phoebe must rely on her own strength when she finds herself in the sights of the Bride Snatcher.
3. Audio/Smartphone (ATBR)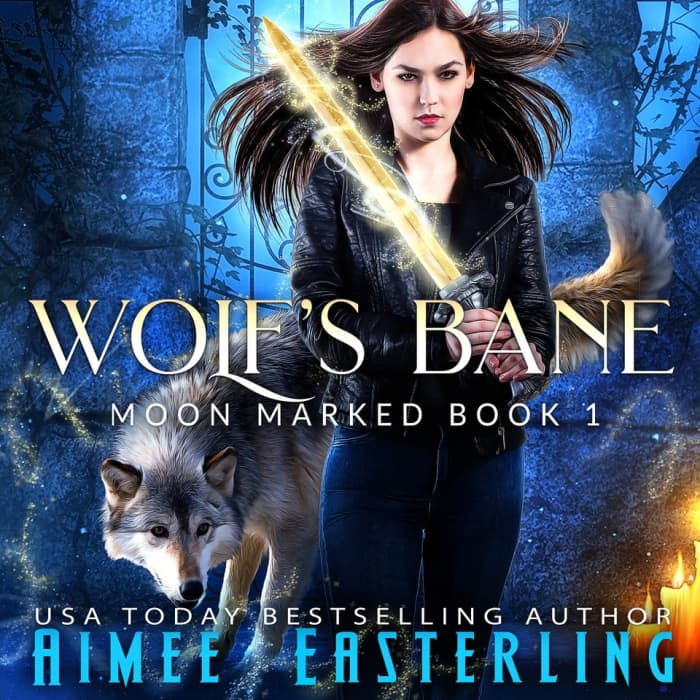 Wolf's Bane

Written by Aimee Easterling
Narrated by Piper Goodeve
Release Date: July 2, 2019
Run time: 5 hours and 43 minutes
I chose a shifter and, hopefully, action story from my TBR shelves.
Source: 4/01/2020 Chirp for $.99.
Publisher Description
Secrets are my specialty.
I'm Mai Fairchild — fox shifter, sister's keeper, and bane of the local werewolf pack. In a world where different is dangerous, my sister and I must pretend to be human at all costs. Too bad I just lost the job that lets me live under the radar while putting food on my sister's plate.
Enter an enticing werewolf who offers enough cash to upgrade our diets from ramen noodles to salami if I join him on a magical hunt. But can I afford to accept the opportunity when the risk of working closely with every fox shifter's sworn enemy is so great?
This first book in USA Today bestselling author Aimee Easterling's newest series dives into a world of magic, danger, and romance.
March 7, 2021 - I love seeing new things each time I read the Bible. I am glad to still be current with morning reading.
I am reading/listening the NLT Tyndale version of the Bible on You Version App so Hubby and I are reading the same passages each day.
I will pick out a new short study this evening.
I completed two books but have three reviews to post plus one committed so it should be four this week.
NetGalley shelf is at 9. (I might allow myself to look again this week. :-))
Two author titles remaining in queue.
(Plus a few that I received from newsletter sign-ups, not specific review requests.)
Still many titles through InstaFreebie and many new author requests I haven't replied to.
Welcome to Mailbox Monday.
Mailbox Monday is a gathering place for readers to share the books that came into their house last week and explore great book blogs. This Meme started with Marcia at A Girl and Her Books (fka The Printed Page) and after a tour of hosts has returned to its
permanent home
at
Mailbox Monday
. Thanks to the ladies sharing hosting duties: Leslie of
Under My Apple Tree
, Serena of
Savvy Verse & Wit
and (yours truly).
Warning: Mailbox Monday can lead to envy, toppling TBR piles and humongous wish lists.
No new review books this week.
I picked out my two February Audible credits (for Hubby this time) plus one additional novella.
I also found three audio books at Chirp.
And I found a title from Audible plus.
I actually purchased two print books this yet.
I only added one free Kindle title this week.
(Note these are in my Amazon library, NOT on my Kindle until I download and transfer them.)
Are your mailbox and TBR piles blooming?
NONE

NONE
Purchased

I used my two February Audible Credits for my Hubby, who rarely reads, as he has been re-reading to catch up in the Pendergast series.
I had wanted to read with him but once he got started he went through at least seven of the prior books!
Extraction
By: Douglas Preston, Lincoln Child
Narrated by: Rene Auberjonois
Length: 1 hr and 7 mins
Release date: 10-16-12
Blue Labyrinth
By: Douglas Preston, Lincoln Child
Narrated by: Rene Auberjonois
Length: 14 hrs and 11 mins
Release date: 11-11-14
Crimson Shore
By: Douglas Preston, Lincoln Child
Narrated by: Rene Auberjonois
Length: 10 hrs and 46 mins
Release date: 11-10-15
I also had Hubby buy the 2020 book,
Crooked River
, while it was on sale at Chirp for $4.99.
I was ordering some other items and decided to add these two print books.


The Know Your Bill of Rights Book: Don't Lose Your Constitutional Rights--Learn Them!
Patrick, Sean
The Iron Triangle: Inside the Liberal Democrat Plan to Use Race to Divide Christians and America in their Quest for Power and How We Can Defeat Them
Vince Everett Ellison

While I was visiting at Chirp, I found three titles I chose not to resist: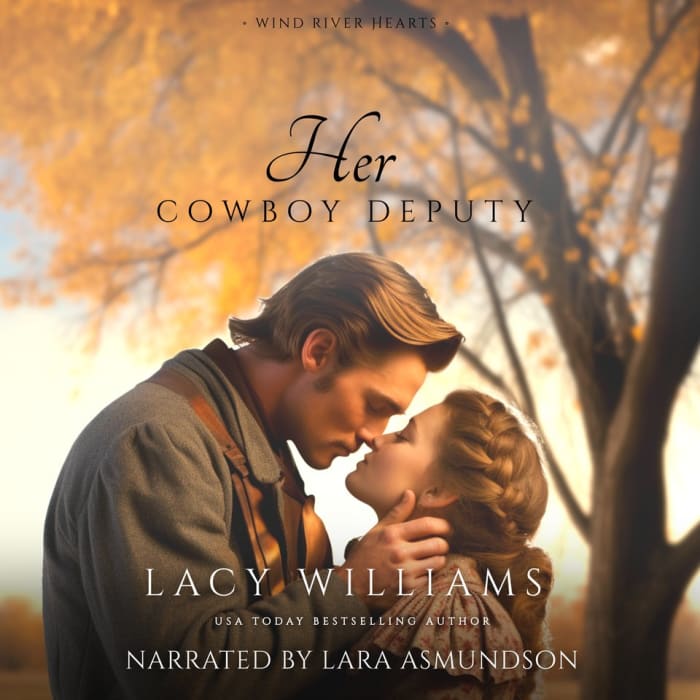 Her Cowboy Deputy
Written by Lacy Williams
Narrated by Lara Asmundson
Run Time 6h 27min
I like the look of this historical romance for $0.99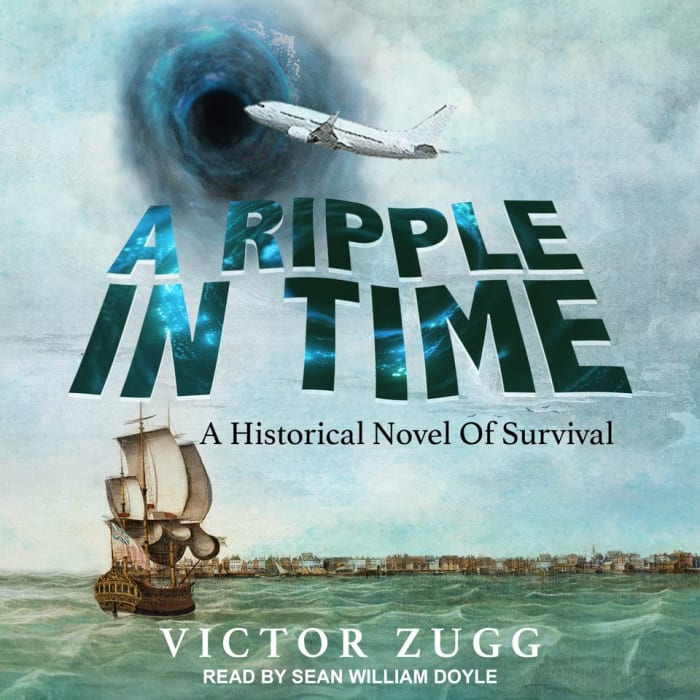 A Ripple in Time
Written by Victor Zugg
Narrated by Sean William Doyle
Run Time 7h 26min
I do like time travel/alternate reality stories. $2.99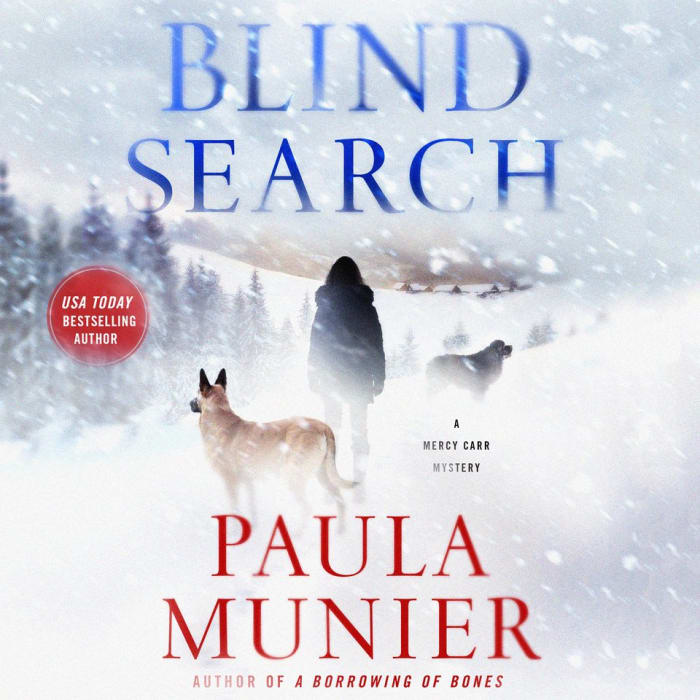 Blind Search
Written by Paula Munier
Narrated by Kathleen McInerney
Run Time 12h 10min
I kept coming back to this cover and finally decided to try the series. $3.99
Audible Plus Catalogue.
Man Riding West
By: Jon Tuska, Louis L'Amour
Narrated by: Mark Bramhall, Tom Weiner
Length: 6 hrs and 23 mins
Free titles often found at
Bookbub
,
Bookfun
,
Ereader News Today
,
Free Par-tay
,
Ignite Your Book
,
Inspired Reads
,
Pixel of Ink
or
Kindle ebooks
.