I am linking with Sunday Post at
Caffeinated Book Reviewer.
What Are You Reading? is where we gather to share what we have read this past week and what we plan to read this week. It is a great way to network with other bloggers, see some wonderful blogs, and put new titles on your reading list.
I finally got internet on Wednesday night. Yay for plug and play modem!
Two of my title staff attended an industry title conference in Naples, FL. They had fun and learned a lot too. I opted out as I am too far behind to spend a 7 hour day driving. I continue to work away at the office, making sure if slow progress.

I spent a little time this weekend making up a FraterfestRAT list that I will share this week.



I chose to try a recipe for Parmesan Chips on Saturday.
I continue with my previous prayer lists, plus adding for Puerto Rico after the storm and other areas that have been suffering from flooding.

Last week we had no rain! And the temps were a bit cooler. But this coming week will be sunny and hot - in the 90s.

I surprised myself by finishing four audios, all of which I enjoyed. I keep trying to listen to longer books hoping I can catch up on reviews. I was able to post four reviews (wraps up August) and my memes.

I visited 16 blogs again last week.
Shout out today to MAE'S FOOD BLOG. I know it says food, not books but, in addition to food, travel, and Mona Lisa (fun) she reviews "detective fiction, world literature and many other interests".

Audible offerings for free children's titles ended June 30, 2021.
Audiobooks.com is still sharing some free listens for children.

These were the posts last week:

Finished Reading:
1. Audible Smartphone (ATBR)
Fear the Sky
The Fear Saga, Book 1
By: Stephen Moss
Narrated by: R.C. Bray
Length: 20 hrs and 17 mins
This is a well written, engaging, first contact sci fi.
Source: 3/14/2020 Two For One Credit Sale at Audible.
Click on book title for full description.
2. Audio Chirp App Smartphone (ATBR)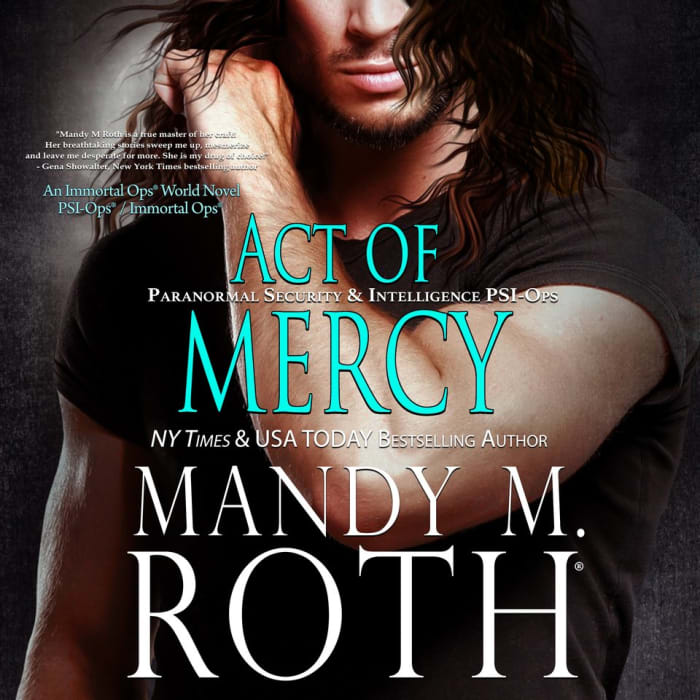 Act of Mercy
Written by Mandy M. Roth
Narrated by Mason Lloyd
Run Time 4h 53min
This has a good story as well as high sexual level for those who enjoy that.
Source: 4/24/2021 Chirp Deal $.99
Click on book title for full description.
3. Audible Smartphone (ATBR)
Voyage of the Defiance: Breaking Free, Book 1
By: S. E. Smith
Narrated by: Suzanne Elise Freeman
Series: Breaking Free, Book 1
Length: 7 hrs and 56 mins
This teen coming of age story ended up more entertaining than I initially expected. I chose it as a "V" title.
Source: 7/19/2021 Audible Plus Catalog.
Publisher's Summary
From S. E. Smith, New York Times and USA Today best-selling author, comes this emotionally charged coming-of-age story filled with action, adventure, and suspense for listeners of all ages.
An act of defiance will either kill her or change her life forever.
Sixteen-year-old Makayla Summerlin enjoyed one thing in her crazy, messed-up existence: hanging with her friends at school. But her life is uprooted when she suddenly finds herself forced to live with a grandfather she barely remembers. One act of defiance will change her life forever. Having trouble adjusting to her new home, she sets sail in her grandfather's old sailboat. On a journey that will challenge everything she has ever believed about herself, Makayla must overcome her fears if she, and a surprising stowaway, are to survive.
©2015 S. E. Smith (P)2015 S. E. Smith
4. Audible Smartphone (2022)
A Borrowing of Bones
A Mercy Carr Mystery
By: Paula Munier
Narrated by: Kathleen McInerney
Length: 11 hrs and 58 mins
Release date: 09-11-18
This is a nice mystery with the plus of dogs.
I had book 2 and wanted to start with book 1.
Source: 8/28/2022 Audible August Credit.
Publisher's Summary
The first in a gripping new series by Paula Munier, A Borrowing of Bones is full of complex twists, introducing a wonderful new voice for mystery listeners and dog lovers alike.
Grief and guilt are the ghosts that haunt you when you survive what others do not....
After their last deployment, when she got shot, her fiancé, Martinez, got killed, and his bomb-sniffing dog, Elvis, got depressed, soldier Mercy Carr and Elvis were both sent home, her late lover's last words ringing in her ears: "Take care of my partner."
Together, the two former military police - one 29-year-old two-legged female with wounds deeper than skin and one handsome five-year-old four-legged Malinois with canine PTSD - march off their grief mile after mile in the beautiful remote Vermont wilderness.
Even on the Fourth of July weekend, when all of Northshire celebrates with fun and frolic and fireworks, it's just another walk in the woods for Mercy and Elvis - until the dog alerts to explosives and they find a squalling baby abandoned near a shallow grave filled with what appear to be human bones.
US Game Warden Troy Warner and his search-and-rescue Newfoundland, Susie Bear, respond to Mercy's 9-1-1 call, and the four must work together to track down a missing mother, solve a cold-case murder, and keep the citizens of Northshire safe on potentially the most incendiary Independence Day since the American Revolution.
It's a call to action Mercy and Elvis cannot ignore, no matter what the cost.
©2018 Paula Munier (P)2018 Macmillan Audio
Currently Reading:
1. Audible Smartphone (ATBR)
Ruins of the Galaxy
Ruins of the Galaxy, Book 1
By: J.N. Chaney, Christopher Hopper
Narrated by: R.C. Bray
Length: 14 hrs and 3 mins
Release date: 04-28-20
This is another longer book. The start is very similar to Galaxy's Edge. I'm interested to see where it goes from here.
Source: 12/27/2020 Audible Two for One Credit Sale.
Publisher's Summary
The mission is simple. Escort an emissary to an intergalactic peace summit. Try not to get in the way.
Lt. Magnus and his 79th Recon Team have certainly handled worse, after all.
But when an explosion rocks the tower and sends everyone into a panic, Magnus and his asset find themselves cut off from the rest of the team.
Worse still, a dying alien chieftain gives them a priceless drive of intel, marking them for death.
The mission has officially changed.
With enemies on all sides, Magnus must do everything in his power to protect the emissary and escape the tower. There is no backup. There is no chance for failure.
The fate of the entire galaxy now lies in the hands of a Republic Marine and a diplomat.
All they have to do is survive.
Experience the beginning of this sprawling galactic tale in this first entry to the Ruins of the Galaxy series. If you're a fan of Star Wars, Galaxy's Edge, or Battlestar Galactica, you'll love this military sci-fi epic.
Includes bonus Ruins of the Galaxy stories "The Night of Fire" and "Demons at War".
©2019 J.N. Chaney and Christopher Hopper (P)2020 Podium Publishing
I will have a long drive again at the end of the week so I am sure I will get to another audio but -again - I haven't decided yet.
September 18, 2022 - I caught up first by shifting to reading from my physical Bible for a couple of days and then doing double listens for two days. I get excited watching the devotion videos.
The Bible Reading Plan is:
BibleProject | One Story that Leads to Jesus
. It really soothes me to read/listen to the pieces each day.
No new study still.
I reviewed four but read four so no change in what I still need to review: 8 books plus 7 children's books. I keep working on these. :-)

NETGALLEY STATUS-- Nothing new although I have two pending requests.
My NG shelf is back to the three old ebook titles. I will probably end up letting A Place Called Armageddon go as DNF.
I don't have any author reviews in my queue right now but I may be getting one this week.
(Plus a few that I received from Facebook links and newsletter sign-ups, not specific review requests.)
Still many titles through InstaFreebie and many new author requests I haven't replied to.
Welcome to Mailbox Monday.
Mailbox Monday is a gathering place for readers to share the books that came into their house last week and explore great book blogs. This Meme started with Marcia at A Girl and Her Books (fka The Printed Page) and after a tour of hosts has returned to its
permanent home
at
Mailbox Monday
. Thanks to the ladies sharing hosting duties: Serena of
Savvy Verse & Wit
, me and new to the team, Velvet at
vvb32reads
.
Warning: Mailbox Monday can lead to envy, toppling TBR piles and humongous wish lists.

No new review title this week.
I used one credit at Audiobooks.com and picked out my September free VIP titie.
I got one Plus audio a week ago.
No free Kindle titles this week.
Are your mailbox and TBR piles blooming?
***ATTENTION: Mailbox Monday is looking for a new host! If you're interested, please email savvyverseandwit AT gmail ***
NONE
Won

NONE
Purchased

9/17/2022 One Credit at Audiobooks.com
I have wanted this title for a while and decided to use one of my saved credits before it expires in early October.

To the Far Blue Mountains
Written By Louis L'amour
Narrated By: John Curless
Duration: 9 hours 19 minutes
9/10/2022 Audible Plus Catalog.
Abide in Christ
By: Andrew Murray
Narrated by: Derek Perkins
Length: 5 hrs and 55 mins

9/17/2022 September VIP free pick at Audiobooks.com.


I have eyed this title several times so picked it this month.
Murder in an Irish Village
Author Carlene O'Connor
Narrator: Caroline Lennon
Duration: 10 h 2 min
No titles added to Kindle library. Free titles often found at Bookbub, Bookfun, Book Adrenaline, Ereader News Today, Inspired Reads, Pixel of Ink or Kindle ebooks.