I am linking with Sunday Post at
Caffeinated Book Reviewer.
It's Monday! What Are You Reading? now at
The Book Date (at Wordpress)
What Are You Reading? is where we gather to share what we have read this past week and what we plan to read this week. It is a great way to network with other bloggers, see some wonderful blogs, and put new titles on your reading list.

Sadly my sister and nephew drove through the night so we didn't get a second visit. But there should be more visits soon.

Heather continues to suffering from dizziness and nausea and is unable to work as the light of the computer makes her nauseous. She gets the results of her CT scan this week so maybe they can find something to help beyond sleeping.

I am thankful for the rest of the staff that helps me maintain some control in office as our closings continue.
I am still fitting in the legal work as I can and sometimes working at night at home.

I had some ups and downs in the market this week. I am refining my weekly stock options while tightening my stock holdings.


We had very serious rain on Saturday leading to flooding over roads.
It was good I stayed home as I might not have been able to drive back in.
I did chores that allowed me to listen to audio!





Hopefully things will dry out this week.


Reading went well this week as I enjoyed each book. I finished two audio books and one NetGalley book. I posted two reviews and my usual memes.
I only visited 16 blogs last week as I did some work the early nights of the week.
Shout Out
this week to
STUFF AND NONSENSE
. Anne blogs about books, shares "photography enthusiasm and anything else that strikes her fancy."
Don't forget- Audible is offering free children's titles during these days at home.
Audiobooks.com is also offering free listens for children.
These were last week's posts:
Finished Reading:
1. NetGalley App on phone (NG2021)
A Waterfront Wedding
A Heart's Landing Novel from Hallmark Publishing
By: Leigh Duncan
Narrated by: Karissa Vacker
Length: 9 hrs and 22 mins
This is an easy listen and sweet romance.
Source: NetGalley 2021.
Click on book title for full description.

2. Kindle App on Fire Tablet (NG2020)
A Cowboy for Keeps
by Jody Hedlund
This is a lovely Christian, Historical Romance.
Source: NetGalley 2020.
Click on book title for full description.
3. Audible/Smartphone (ATBR)
Pathfinder's Way
A Novel of The Broken Lands
Written by T. A. White
Narrated by Christa Lewis
Broken Lands Series, Book 1
Length: 14 hrs and 59 mins
I devoured this fantasy novel full of action and intrigue.
Source: 12/19/20199 Chirp purchase $1.99.
The Trateri are about to learn a vital lesson of the Broken Lands. Deep in the remote expanse where anything can happen, it pays to be on a pathfinder's good side. Nobody ventures beyond their village. Nobody sane, that is. Monstrous creatures and deadly mysteries wait out here. Luckily for the people she serves, Shea's not exactly sane. As a pathfinder, it's her job to face what others fear and find the safest route through the wilderness. It's not an easy job, but she's the best at what she does. When the people she serves betray her into servitude to the Trateri, a barbarian horde sweeping through the Lowlands intent on conquest, Shea relies on her wits and skill to escape, disguising herself as a boy to hide from the Warlord, a man as dangerous as he is compelling. After being mistaken as a Trateri scout during her escape, Shea finds herself forced to choose between the life she led and the possibilities of a new one. Her decision might mean the difference between life and death. For danger looms on the horizon, and a partnership with the Warlord may be the only thing preventing the destruction of everything she holds dear.
Currently Reading:
1. Print (TBR)
The Faith of Condoleezza Rice
by Leslie Montgomery
I should finish this week. So much information about this remarkable woman.
Source: February 2018 Discounted price at Christianbooks.com
Click on book title for full description.
2. eBook - Adobe Digital App on Computer (2021)
Save Me (Broken Idols #2)
by M.C. Frank
I have enjoyed this author's emotional intensity.
Source: Received from Author.
"You saved my life."
"I did. Now I'm the one who's drowning."
I was playing Mr Darcy in a modern Pride and Prejudice film adaptation, shot on a Greek island. I was Hollywood's golden boy, Wes Spencer. A billionaire. One of the youngest Academy Award nominees. A prodigy.
She was just a stunt girl from Greece, surfing and diving into the azure waters of the Corfu beaches between my takes.
There was no reason for us to meet. The stunt girl and the actor. Our worlds should have never collided, but they did.
We went from a near-death experience to indifference, from indifference to hate and from hate to... to something I never would have imagined.
She changed my life and then she disappeared. I guess nearly dying in my arms scared her too much, and she couldn't come back from that. I was scared too. I still have nightmares about losing her, but this... this is worse than all my nightmares put together.
Losing her is breaking me. Without her I am constantly suffocating.
But how can I get her back, when she won't even talk to me? When she won't even tell me what I did?
3. Audible/Smartphone (2021)
Penny Preston and the Raven's Talisman
Misaligned, Book I
By: Armen Pogharian
Narrated by: Michelle Babb
Length: 8 hrs and 34 mins
Release date: 04-21-21
This story is easy listening fun. I appreciate the offer from the narrator to listen.
Source: 4/22/2021 Narrator Audible Code.
Publisher's Summary
When shadow-monsters attack in the cafeteria, eighth grader Penny Preston panics, starts a food fight, and unknowingly creates a trans-dimensional rift. Summoned to the counselor's office, she expects suspension, but instead discovers that she is misaligned and exists in more than three dimensions. Unless she immediately begins training to learn to handle her powerful abilities, she risks losing her sanity.
She agrees to secretly train with her counselor and his friend Master Poe, an exile from the seventh dimension trapped in a raven's body, to keep her hometown, Piper Falls, safe from higher-dimensional beings seeking to gain god-like powers in our dimension.
Together with Simon, her telepathic multidimensional cat, Penny struggles to save her relationship with her best friend, protect her universe, and uncover her connection to Arthurian myth.
©2020 Armen Pogharian (P)2021 CamCat Publishing.
April 25, 2021 - I love seeing new things each time I read the Bible. I am glad to still be current with morning reading. (I got one day behind but and caught up again.)
I am reading/listening to the NLT Tyndale version of the Bible on You Version App so Hubby and I are reading the same passages each day.
I still have started a new 6 day study:
Truth Plus Love.
I completed three books and will get those reviewed this week.
NetGalley shelf remains at 7 as I received two and added one to reading this week.
Thre author titles remain in queue - I need to start these now that NG titles are lower.
(Plus a few that I received from facebook links and newsletter sign-ups, not specific review requests.)
Still many titles through InstaFreebie and many new author requests I haven't replied to.
Welcome to Mailbox Monday.
Mailbox Monday is a gathering place for readers to share the books that came into their house last week and explore great book blogs. This Meme started with Marcia at A Girl and Her Books (fka The Printed Page) and after a tour of hosts has returned to its permanent home at Mailbox Monday. Thanks to the ladies sharing hosting duties: Leslie of Under My Apple Tree, Serena of Savvy Verse & Wit and (yours truly). Warning: Mailbox Monday can lead to envy, toppling TBR piles and humongous wish lists.
I received one audible code from the narrator.
I purchased one Audible Daily Deal and one Chirp audio book.
I selected two for one credit at Audiobooks.com.
I added five free Kindle titles this week.
(Note these are in my Amazon library, NOT on my Kindle until I download and transfer them.)
Are your mailbox and TBR piles blooming?


4/22/2021 Narrator Audible Code:
Penny Preston and the Raven's Talisman
Misaligned, Book I
By: Armen Pogharian
Narrated by: Michelle Babb
Length: 8 hrs and 34 mins
Release date: 04-21-21
For more information see this under Current Reading.
NONE
Purchased

4/22/2021 Two for One Credit purchase at Audiobooks.com.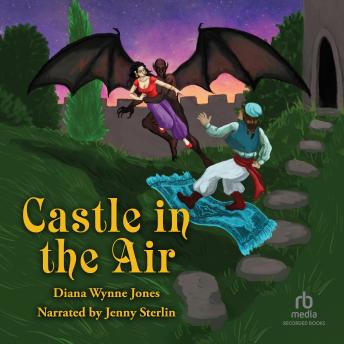 Castle in the Air
By Diana Wynne Jones
Narrated By: Jenny Sterlin
Duration: 8 h 2 min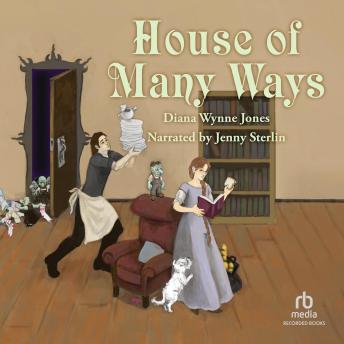 House of Many Ways
By Diana Wynne Jones
Narrated By: Jenny Sterlin
Duration: 8 h 0 min
4/24/2021 Audible Daily Deal $3.95

The Girls in the Snow, Nikki Hunt, Book 1
By: Stacy Green
Narrated by: Kate Handford
Series: Nikki Hunt, Book 1
Length: 11 hrs and 27 mins
Release date: 10-19-20
4/24/2021 Chirp Deal $.99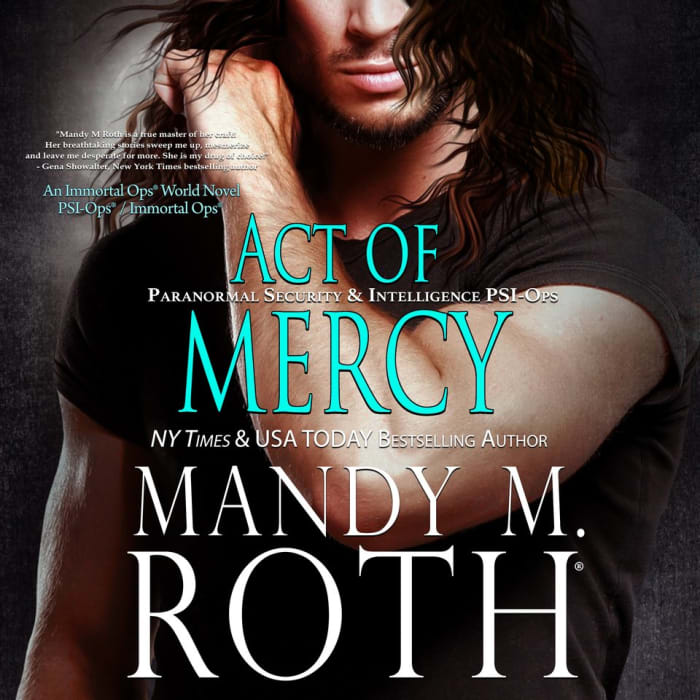 Act of Mercy
Written by Mandy M. Roth
Narrated by Mason Lloyd
Run Time 4h 53min
I like werewolves and PSI so I thought I would try this.
I added five free Kindle titles this week, these three from World Book Day, thanks to reminder at
Savvy Verse & Wit
:
Free titles often found at
Bookbub
,
Bookfun
,
Ereader News Today
,
Inspired Reads
,
Pixel of Ink
or
Kindle ebooks
.