I am linking with Sunday Post at
Caffeinated Book Reviewer.
It's Monday! What Are You Reading? now at
The Book Date (at Wordpress)
What Are You Reading? is where we gather to share what we have read this past week and what we plan to read this week. It is a great way to network with other bloggers, see some wonderful blogs, and put new titles on your reading list.
.
I had a quick visit from my sister and her middle son as they traveled from Arkansas to middle Florida to house hunt. As much as they love their home in Arkansas, they want to be closer to a) medical facilities for the elder family members and b) social facilities for the younger family members. They will be driving back and stopping again Tuesday night.

The dislocated shoulder surgery for Heather's beau was long and revealed additional damage. There will be a long recovery.

Meanwhile Heather is still suffering from dizziness and nausea. She got to work only about 5 hours during the week so the rest of us have been juggling, hustling and a bit stressed.

Add to that stress, the plaza where our temporary office is located was without water for three days due to a large pipe break. Staff and I descended on home three times a day for rest room breaks.
We had a full week of closings and are working on another full week of closings, including two commercial properties, next week.
Legal work is being squeezed in between closings and fundings.

I'm still watching for a pull back in the stock market. I monitor carefully.



The second orchid plant is slowly sharing its blooms.
I love that these last so long.





Our weather continues with April rain and temps in the nice 70-75 range.


Reading was slow as I was pushed with time and tired at night. I finished one audio book and one NetGalley children's book. I posted three reviews and my usual memes.
I visited 19 blogs last week.
Shout Out
this week to
BOOK BY BOOK
. Sue is "a freelance writer & reviewer, specializing in travel, food, family, health, and reviews of books, TV, and movies." I like some of her challenges.
Don't forget- Audible is offering free children's titles during these days at home.
Audiobooks.com is also offering free listens for children.
These were last week's posts:
Finished Reading:
1. Audible/Smartphone (ATBR)
The Witch of Hebron: A World Made by Hand Novel, Book 2
By: James Howard Kunstler
Narrated by: Jim Meskimen
Series: World Made By Hand, Book 2
Length: 10 hrs and 14 mins
Release date: 09-07-10
This one is a bit raw but intriguing.
Source: 12/21/2020 Audible Plus Catalog.
Click on book title for full description.
2. Adobe Digital App on Computer (NG2020)
Too Crowded
by Lena Podesta
I slipped this book in as a second read for the week.
It is very cute.
Source: NetGalley 2020.
A hilarious, heartwarming picture book with subtle lessons about the importance of sharing, home, and friendship.
Gil the Goldfish lives in a fishbowl with 138 pebbles―he counts them every day―and a castle. It feels TOO CROWDED! When Gil leaves his bowl in search of open spaces, he finds a world full of many interesting...and loud ... and possibly dangerous creatures.
It turns out that life outside the bowl might not be right for a fish. Thank goodness for Turtle, a citizen of the not-so-great outdoors who comes to Gil's rescue! Will Gil make peace with his home sweet home, and maybe even find room for a friend in the process?


Currently Reading:
1. Kindle App on Fire Tablet (NG2020)
A Cowboy for Keeps
by Jody Hedlund
75% in - I am totally enjoying this Christian, Historical Romance.
Source: NetGalley 2020.
Click on book title for full description.
2. NetGalley App on phone (NG2021)
A Waterfront Wedding
A Heart's Landing Novel from Hallmark Publishing
By: Leigh Duncan
Narrated by: Karissa Vacker
Length: 9 hrs and 22 mins
What's not to love about a "Hallmark" story?
I am 55% in and enjoying this quick listen.
Source: NetGalley 2021.
Publisher's Summary
In Heart's Landing, Evelyn wants to prove she's a good manager of the Captain's Cottage by the bay - a favorite place for weddings. Meanwhile, Ryan has invested his life savings to remodel the town's old boatworks into a brand-new wedding venue.
When a Marine and his bride win the Wedding in a Week contest, they have seven days to put together a romantic, all-expenses-paid event. It'll be written up in Weddings Today magazine. But will they choose Evelyn's cottage or Ryan's boatworks?
The rival business owners cozy up to the bride and groom, helping them plan their military wedding. And even though Evelyn and Ryan both grew up in Heart's Landing, they learn they never truly knew each other until now. But can they trust each other when only one of them can win?
This sweet, heartwarming romance includes a free Hallmark original recipe.
©2021 Leigh Duncan (P)2021 Dreamscape Media, LLC
3. Print (TBR)
The Faith of Condoleezza Rice
by Leslie Montgomery
This is still moving along slowly but I do like it.
Source: February 2018 Discounted price at Christianbooks.com
Click on book title for full description.
I will pick another ebook and audio during the week but I haven't decided which yet.
April 18, 2021 - I love seeing new things each time I read the Bible. I am glad to still be current with morning reading. (I got one day behind but and caught up again.)
I am reading/listening to the NLT Tyndale version of the Bible on You Version App so Hubby and I are reading the same passages each day.
No extra study this week. I may start looking for one this week.
I completed two books and will get those reviewed this week.
NetGalley shelf is now at 7 as I received two and added one to reading this week.
Four author titles now in queue - I need to start these now that NG titles are lower.
(Plus a few that I received from facebook links and newsletter sign-ups, not specific review requests.)
Still many titles through InstaFreebie and many new author requests I haven't replied to.
Welcome to Mailbox Monday.
Mailbox Monday is a gathering place for readers to share the books that came into their house last week and explore great book blogs. This Meme started with Marcia at A Girl and Her Books (fka The Printed Page) and after a tour of hosts has returned to its permanent home at Mailbox Monday. Thanks to the ladies sharing hosting duties: Leslie of Under My Apple Tree, Serena of Savvy Verse & Wit and (yours truly). Warning: Mailbox Monday can lead to envy, toppling TBR piles and humongous wish lists.
I requested and received two books from NetGalley.
Hubby bought me two books and a DVD.
I purchased one Audible Daily Deal and two Chirp audio books.
I also selected my April VIP pick at Audiobooks.com.
I added NO free Kindle titles this week.
(Note these are in my Amazon library, NOT on my Kindle until I download and transfer them.)
Are your mailbox and TBR piles blooming?


Received from NetGalley:
A Waterfront Wedding
A Heart's Landing Novel from Hallmark Publishing
By: Leigh Duncan
Narrated by: Karissa Vacker
Length: 9 hrs and 22 mins
What's not to love about a "Hallmark" story.
I'm On It! (Elephant & Piggie Like Reading!)
by Andrea Tsurumi; Mo Willems
I like this type of child's book and it is an "I" title for my Alphabet challenge.
NONE
Purchased

Hubby bought these books for me:
The Women of the Bible Speak: The Wisdom of 16 Women and Their Lessons for Today
by Shannon Bream
Unstoppable Prosperity: Learn the Strategy I've Used to Beat the Market Every Year
by Charles Payne
together with the DVD:
How to Create a Recession Resistant Portfolio: A Plan For Never Outliving Your Money
I picked up one Audible Daily Deal 4/18/21 $3.95:
The Paths Between Worlds
By: Paul Antony Jones
Narrated by: Kate Reading
Series: This Alien Earth, Book 1
Length: 11 hrs and 29 mins
I also picked up two Chirp titles this week for $3.99 and $1.99: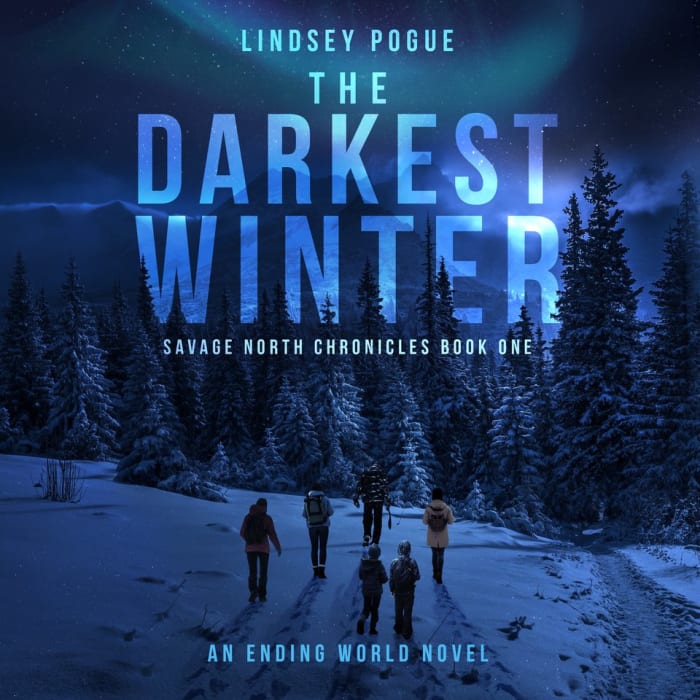 The Darkest Winter
Written by Lindsey Pogue
Narrated by Sarah Ruth Thomas & Luis Bermudez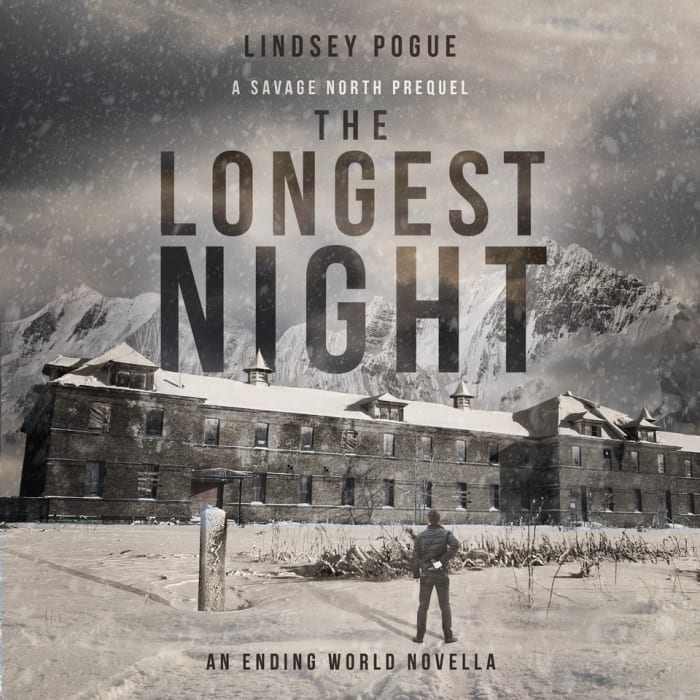 The Longest Night Written by Lindsey Pogue Narrated by Luis Bermudez & Sarah Ruth Thomas
Audiobooks.com April VIP pick: (The narrator pulled me in!)
Flea Market Magic
By Bella Falls
Narrated by Johanna Parker
Duration: 5 h 52 min
I added NO free Kindle titles this week. Free titles often found at
Bookbub
,
Bookfun
,
Ereader News Today
,
Free Par-tay
,
Ignite Your Book
,
Inspired Reads
,
Pixel of Ink
or
Kindle ebooks
.